'1000-Lb Sisters': Here's Why Tammy Slaton Is Missing Teeth
Tammy Slaton's health and appearance have been major focal points throughout 1000-lb Sisters. Seasons 1 and 2 of the TLC show focused on Tammy and her sister, Amy Slaton's, weight loss but fans have had other questions about the sisters' appearances. For Tammy, her teeth have been a huge topic of discussion among fans. So, here's why they are in the state they are in.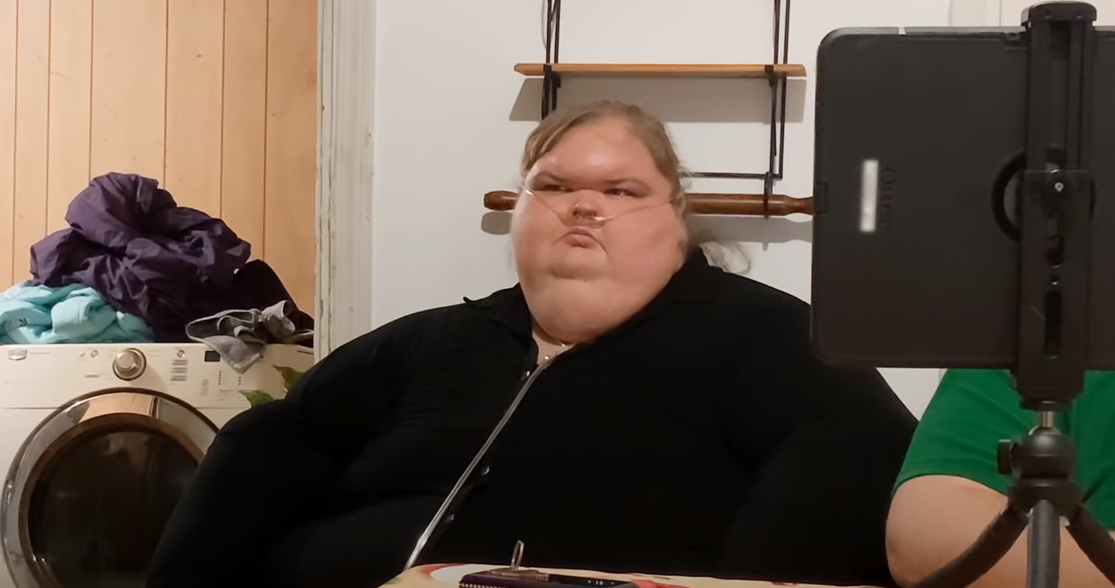 '1000-lb Sisters' star Tammy's teeth were knocked out
During Tammy's journey to get healthy, she and her brother Chris Combs went to the dentist. While there, Tammy revealed that she only brushes her teeth twice a week. She claimed that it's hard for her to brush her teeth any more than that.
Tammy is missing two teeth. On the show, she revealed that she lost her teeth during an accident when she was in third grade. She claimed that a fall knocked her teeth out and her mother never got them fixed for her. According to Soap Dirt, that story might not be 100% accurate. The outlet found a yearbook picture of Tammy from sometime after third grade. In the photo, Tammy still had all of her teeth. So, maybe the reality star got confused about the timeline of her dental issues.
Amy's eye
In addition to Tammy's teeth, fans have also been concerned about Amy's eyes. On her YouTube channel, Amy explained why her eye may not appear to focus.
"I am legally blind, and that's why I'm on social security,t's not because of my weight, it's because I am blind," she said.
"I've been like this all my life, I was born this way," Amy continued. "When I was younger I was diagnosed with toxoplasmosis, which in layman's terms, that is what they call scars in my eyes. As you can see, one eye is straight, and this goes this way. That's part of my blindness, and also I got astigmatism in that eye."
She continued, explaining that she doesn't have good peripheral vision in her left eye and in her right eye, her peripheral vision is fine but she can't see straight on.
"I got made fun of because my eye goes wonky. I call this my good eye because I can see out the center of it, but it is heavily strained, so I gotta wear [glasses] sometimes," she continued.
"Sometimes I have a little floating J, a hook … sometimes I see glittery stuff, and sometimes my eyes get really blurry."
Can the '1000-lb Sisters' problems be fixed?
Once Tammy is able to get the weight loss surgery, it will presumably be easier for her to brush her teeth. With the money she makes from 1000-lb Sisters, she could also get her teeth fixed. Unfortunately, Amy's problem is not such an easy fix.
"The only treatment for me is to get new eyes," Amy told her fans. "And if anything touches my right eye I'll be totally blind. And I did say that I have fluid on my eyes that causes headaches.
"And they also say that by the time I'm 35 I'll be completely blind because my scars are growing," she continued. "So I don't think I look too bad in glasses, I just don't wear 'em enough to like 'em on myself."
RELATED: '1000-Lb Sisters': Fans Worry Tammy Slaton's Health Is Declining After Troubling Instagram Post