'1000-Lb Sisters': Tammy Slaton Plans a Trip to Vegas to Visit Her New Boyfriend
Tammy Slaton is getting serious with her boyfriend Phillip on 1000-lb Sisters. Her sister, Amy Slaton, and the rest of her family have been unsupportive of the relationship. They all worry that Phillip isn't the healthiest choice in a partner for Tammy and doesn't support her weight loss goals. TLC fans have also been skeptical about this new man. Despite all of that, Tammy still wants to go to Las Vegas to meet with Phillip in person.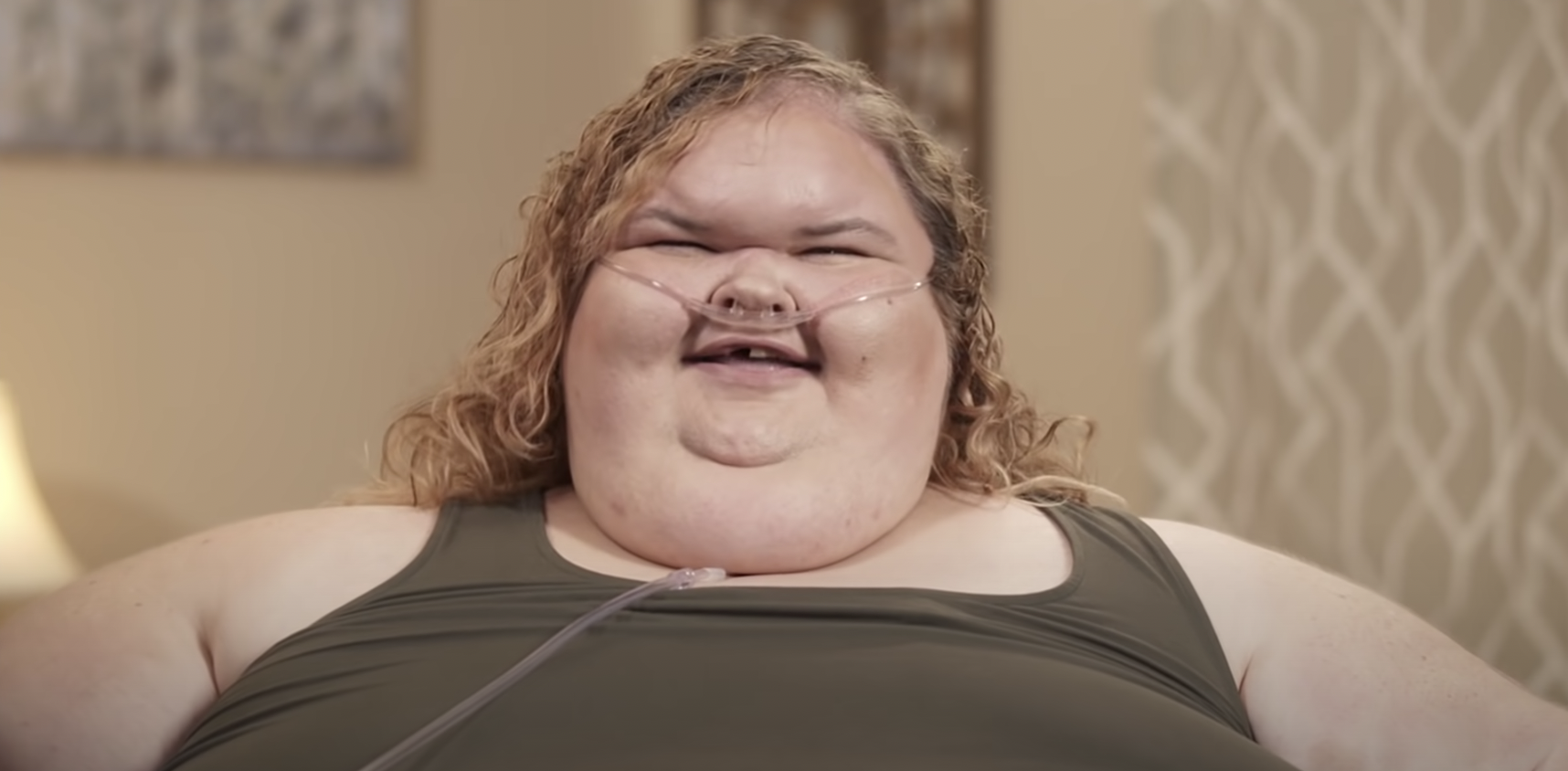 Tammy wants to go to Vegas
After coming back from rehab, Tammy and her family member Misty discussed her mobility and how she hadn't been exercising since coming home.
"At rehab, I was walking around a lot, but now my knees have started hurting me, and my oxygen level drops and when it drops I get dizzy, so it's hard for me to move around as much as I want to," Tammy told the cameras.
Despite not being able to walk long distances, Tammy told Misty that she was thinking about going to Vegas to visit her boyfriend.
"We still talking and getting to know each other. I'm thinking about going out there to see him," she said.
"You have a hard time just getting up to go to the bathroom," Misty cautioned. "They do a lot of walking in Vegas."
"Phillip and I's relationship is getting closer to being something big so why shouldn't I go meet him?" Tammy said in a confessional. "I mean there's always concerns but I never did, like, teenage things, what kids did when they were younger. I want to experience that now. Don't give a dang what people think or want, just make myself happy for once. So you can be happy and lose weight."
"I guess I'd feel a bit better about it if you were more able to take care of yourself," Misty said.
"Tammy needs to lose some weight where she is more mobile before she does things like that. But now that she has somebody showing her a little bit of attention, it's like she's in the mindset 'I'm gonna do what I wanna do' instead of doing what needs to be done," Misty told the camera.
'1000-lb Sisters' fans worry about Tammy traveling
Tammy's family members aren't the only ones concerned with how she is going to make it to Las Vegas.
"Ok, it's fine if she wants to experience those things but when it puts everyone else out and they do all the work," one fan wrote on Reddit. "Plus how the h*ll is she supposed to get through an airport, on a plane, and walk more than 5 feet."
"I don't think Tammy could make it onto the plane, however," another person said. "And given her recent health issues being even worse than previous issues, I don't think she'd be medically cleared to fly without a private physician accompanying her, at the least."
Fans will have to tune into 1000-lb Sisters on Mondays at 10 p.m ET to find out what happens.
RELATED: '1000-Lb Sisters': Fans Think Tammy Slaton's New Boyfriend Could Be the Real Reason She Left Rehab