'1000-Lb Sisters': Tammy Slaton Says She's Not Rich, 'TLC Is Making Money off of Us'
Tammy and Amy Slaton have been in the public eye for years. Even before 1000-lb Sisters, the two were YouTubers. Because of the success of the TLC show, many fans think that the Slaton sisters must be raking in the money. Well, Tammy recently set the record straight on how much money she actually has.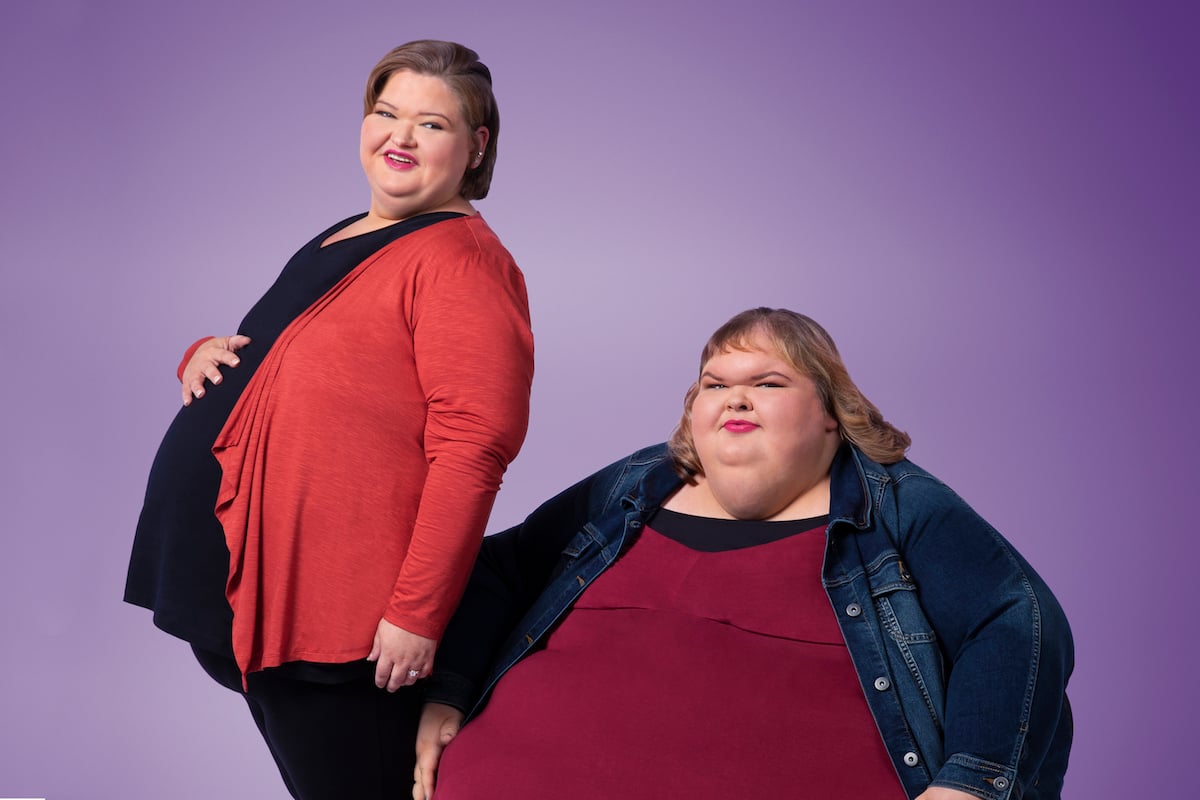 Tammy says she is not rich
Before her TikTok got shut down, Tammy used to be very active on the app. Her videos weren't the best quality, though. So, when one fan told her that she was rich and should get an iPhone, Tammy responded with a video.
"I'm glad you know how much money I have 'cause that's not true," she said. "We're not rich, TLC is rich. They are making money off of us. Get your facts straight before you start running your mouth."
Fans had a lot to say about Tammy's statement
Some fans were shocked that Tammy and Amy weren't making a lot of money from their show. Others wondered why that was and urged Tammy to get a lawyer.
"Then why are you working with a company that does not pay you what you are worth?" one person commented. "No hate, judgment, or having anything to do with you as a person. Just talking business contract law. Why would you work with a company and expose yourself and sometimes in very negative ways on TV for millions to watch if you're not benefiting anything?? I'm not saying that you're rich and that you're making hundreds of thousands of dollars, but I'm sure they are helping out and benefiting your life in some way. At least I would like to hope so."
Fans were split on whether they believed Tammy's claims.
"I believe Tammy," one person wrote. "I'm sure they cover the girls' expenses and other things but I believe they don't get thousands of dollars per episode."
"Tammy is full of crap!!" another person said. "Yes they all make money for doing the show!!
'1000-lb Sisters' Season 3
Whether the show pays the women well or not, both Tammy and Amy have signed on and filmed 1000-lb Sisters Season 3. When season 2 ended, Tammy was not doing well. She had actually gained weight throughout her weight loss journey. This season, Tammy will take control of her weight.
"With her weight spiraling, Tammy makes the game-changing decision to check herself into rehab for food addiction, but her stay there may be short-lived as she considers the best way to reach her goals," the summary for season 3 reads. "She also appears to be talking to a new love interest, which is cause for concern for her family, as relationships have hindered Tammy's progress in the past."
Amy and the sisters' brother, Chris Combs, will also face challenges this season.
"Amy is dealing with her own stress, and while her dreams came true when she became a mom to son Gage, balancing the demands of motherhood with her own weight-loss goals may prove to be impossible," the summary continues. "Meanwhile, the sisters' brother Chris had reached the goal Dr. Smith set for him to be eligible for bariatric surgery but after a setback following a procedure to remove a boil from his leg, he fears he has blown his chances for life-saving surgery."
1000-lb Sisters Season 3 premieres Nov. 15.
RELATED: '1000-Lb Sisters': Why Tammy Slaton Blames Amy Slaton for Her Weight Gain