'1000-Lb Sisters': Tammy Slaton Shows Off New Perm, Fans React
1000-Lb Sisters Season 3 has been confirmed by TLC, and that means fans will be seeing more of the Slaton sisters as well as their family and friends. Season 2 of the show saw Amy Slaton welcoming baby Gage Halterman into the world, and Tammy Slaton struggling with relationship difficulties and the emotions surrounding her weight loss efforts. Now, Tammy Slaton has made a new change to her hair, and fans are hoping it's a good sign.
Tammy Slaton tells fans she's not jealous of Amy Slaton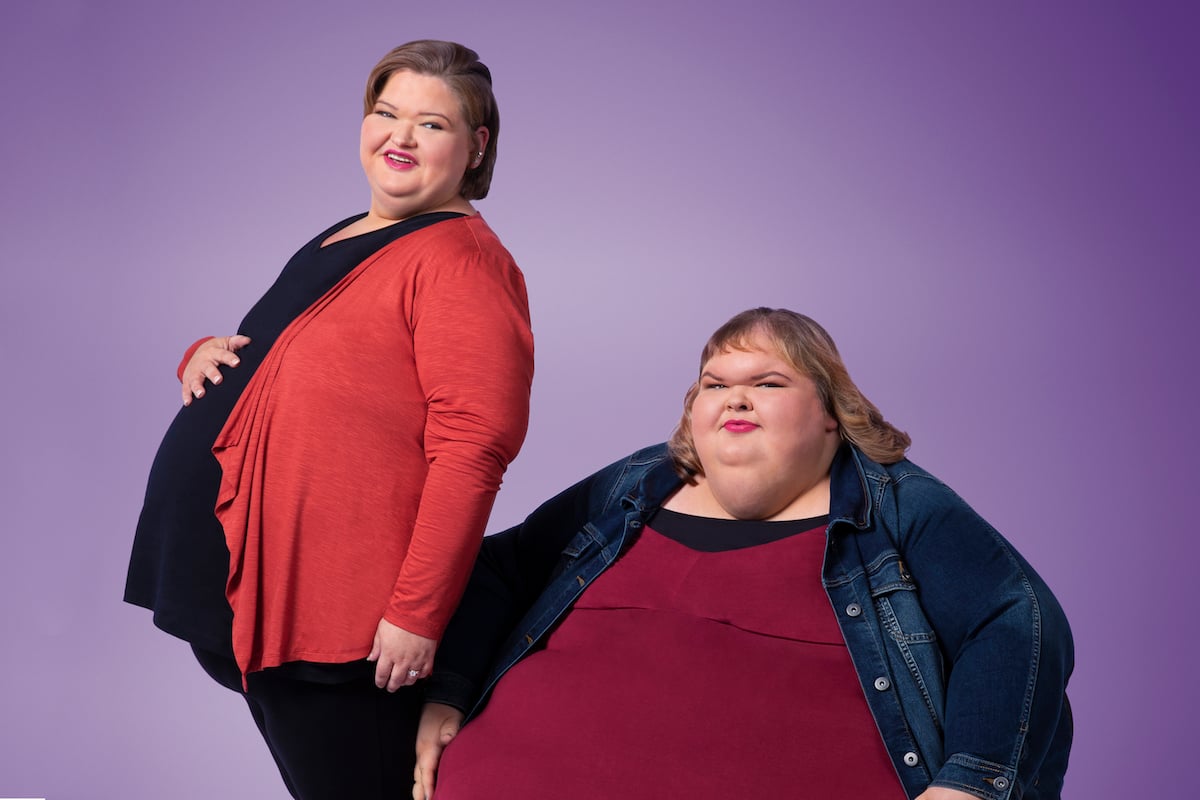 RELATED: '1000-Lb Sisters' Fans Praise Chris For Standing Up to Tammy Slaton
When 1000-Lb Sisters star Amy Slaton fell pregnant with Gage, many fans felt as though Tammy Slaton was jealous. This feeling only increased when she seemed so unenthused during her first FaceTime call with baby Gage.
Some fans posited that Tammy Slaton was jealous of the attention Gage was getting, as it was attention she was accustomed to receiving. Others felt as though she felt jealous over the progress Amy was making. Since then, Tammy has taken to TikTok to push back.
"I am not now, nor have I ever been, mad at Amy for having a child," said Tammy Slaton.
Why would I? If you think about it, he was born in November. That's when I got COVID. When Amy was in the hospital, the day she had him, I was sick with COVID and didn't know it," she explained.
"I am not mad at Amy. I am very proud of Amy. I love Amy unconditionally. And baby Gage is my everything. So I'm not now, nor have I ever been, mad at Amy. I was just not feeling good and didn't wanna talk. And they were pushing me to. They being the producers.'
'1000-Lb Sisters' star Tammy Slaton shows off new perm after difficult finale
The 1000-Lb Sisters Season 2 finale left some fans feeling worried for Tammy Slaton and her emotional well-being. This was due to Tammy opening up about how setbacks during her weight loss efforts made her feel.
During the finale, she explained to Dr. Smith that when she slips up with her goals, she winds up feeling more depressed than ever. She said that sometimes she doesn't feel as if there's even a point to trying. Dr. Smith praised her for taking personal responsibility and for owning her feelings.
Tammy Slaton took to Instagram to show off a new perm, and seems to be feeling herself more than ever. Some fans think the new 'do is a sign that Tammy Slaton may have adopted a more positive outlook on the future.
'1000-Lb Sisters' fans react to the new look
1000-Lb Sisters fans had plenty to say about the new look. While some felt it was a good sign, others were merely critical of her perm altogether.
"This is a good sign though — I look at this as that she at least cares enough about what she looks like in her selfies. To me that signals some pride in themselves. I am going to be real hopeful for Season 3. To me that will be Tammy's arc," commented one Redditor.
"I get that. I remember when I was [deep] into depression and put a ton of weight on. I would have never gone out to get my hair done," pointed out another user.
"Her hair is already so thin and ratty. A perm is only going to damage it more," claimed another poster.
"I like it. Plus maybe it shows she's trying to get out of her rut?" added one fan.