'1000-Lb Sisters': Tammy Slaton Stayed Inside for Six Years
1000-Lb Sisters star Tammy Slaton stayed indoors for a long time. In fact, until her time on the TLC show, she was indoors for six years. Unfortunately, when Tammy and Amy Slaton left the house together to go see their mother, she had a harsh judgment to pass along. Now, the 1000-Lb Sisters Season 2 finale sees Tammy Slaton frustrated during her check-in.
'1000-Lb Sisters' star Tammy Slaton didn't leave the house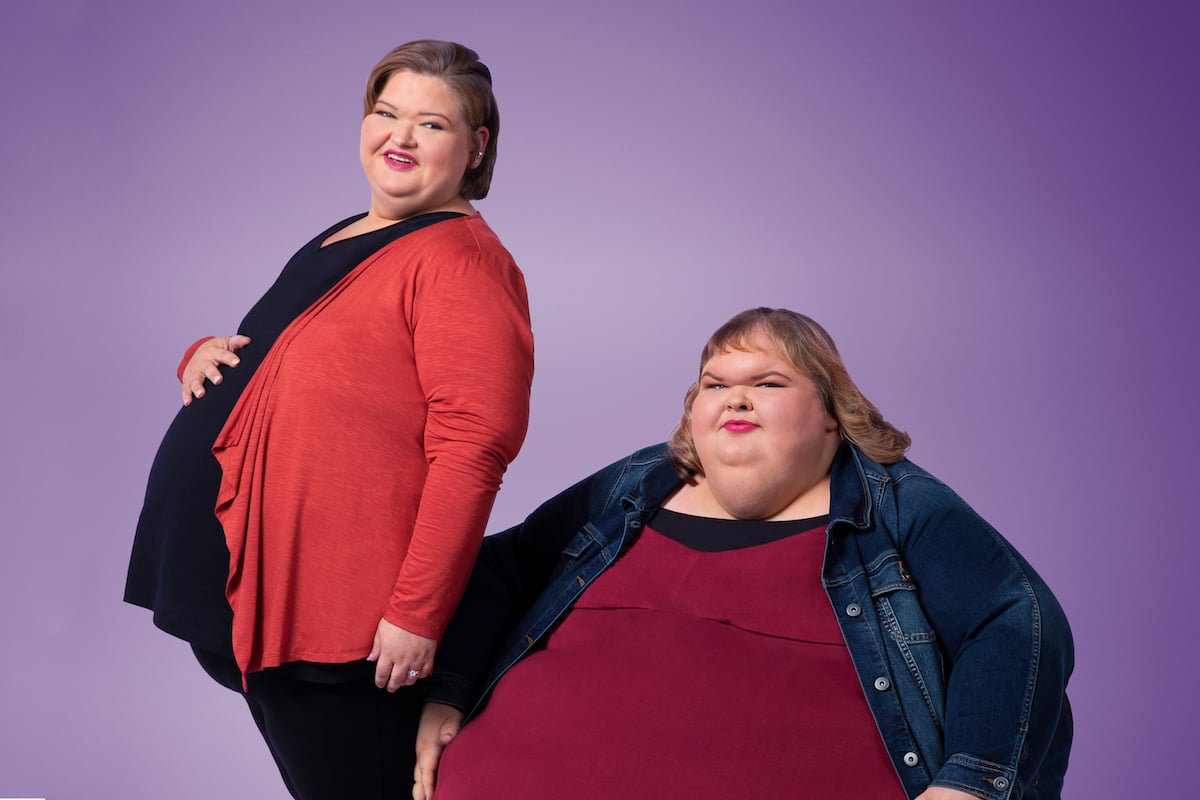 RELATED: '1000-Lb Sisters': Are Jerry Sykes and Tammy Slaton Still Together?
1000-Lb Sisters star Tammy Slaton left the house for the first time, with some exceptions, during the first season of the TLC show.
"For six years I only left the house for medical reasons. My biggest worry is that I might possibly have a heart attack. Moving around more is a lot of stress on my heart," she explained to producers.
"In order to get her out of the house, we're gonna have to sit her on the floor of the minivan, because she can't sit on a regular seat. It can be dangerous having Tammy on the floor though, because we haven't figured out the seatbelt situation," explained Amy Slaton.
"Are you scared?" Amy asked.
"Yeah. I don't know how much pain I'm gonna be in, I don't know if there's a possibility I could fall or hurt myself, or whatever," replied Tammy.
Tammy got set up in the car without any major problems, and they drove off to visit their mother at a restaurant.
Amy Slaton and Tammy Slaton's mother doubted them
1000-Lb Sisters Tammy Slaton felt uncomfortable when they arrived at the restaurant. She pointed out that she hadn't been at one for a long time.
"I haven't eaten in a restaurant in six or seven years. So we're meeting with our mom today because I want to prove to her that things are about to change, and this is the first step."
Tammy and Amy's mother says nothing when they arrive at the table, and Amy Slaton points out to producers how that made them feel.
"I know when we came in Tammy was having a hard time, but it would have been nice for our mom to say, 'Are you okay? Do you need anything?'" said Amy.
"Growing up we didn't get very much attention, we didn't get very much hugs," explained Tammy.
Amy and Tammy' mother tells her daughters that she doesn't think they'll make it, and tells them they'll "chicken out."
"Hearing my mom say that she didn't think we could go through with the surgery is kinda heartbreaking, knowing that she's not on our side," said Tammy.
'1000-Lb Sisters' star gets frustrated during season finale
The 1000-Lb Sisters Season 2 finale saw Tammy Slaton letting out some frustration when she discovered that she'd gained weight since her last check-in with Dr. Smith.
"I mean, sometimes I try to eat healthier, and then other days I'm like, 'What the heck's the point?'" she said. When Smith asked her how she feels when she makes decisions she regrets, she replied that she gets depressed.
"Because I know I shouldn't sit there and eat it all, but I do, and I don't know how to stop," she added.
"I'm really proud of you for the fact that you just admitted, 'I don't know how to stop,' because that's the first step in asking somebody to try to help you learn to stop," Dr. Smith replied.