'1000-Lb Sisters': Tammy Slaton Tells Fans She's Better than Amy Slaton
'1000-Lb Sisters' star Tammy Slaton has admitted that she thinks she's better than Amy Slaton, and that she enjoys fans telling her as much.
When it comes to TLC's 1000-Lb Sisters, Tammy Slaton is often the more controversial of the two sisters. After 1000-Lb Sisters Season 2, some fans began to speculate that Tammy Slaton may be jealous of Amy Slaton and her surgery, as well as baby Gage. Now, with Season 3 around the corner, fans are remembering a time when Tammy Slaton claimed she was better than Amy Slaton. She also admitted that she enjoys being told she's the better sister, and that she loves the attention. 
Some fans think Tammy Slaton is jealous of Amy Slaton
1000-Lb Sisters star Amy Slaton welcomed baby Gage into the world during Season 2 of the show. However, she wasn't actually supposed to get pregnant at the time. In fact, Amy Slaton's doctor told her that she should wait for at least two years following her bariatric surgery. 
"I know, it's like, I'm scared as hell, because it was only four months ago [that I had] my surgery and now I'm pregnant," Amy said on 1000-Lb Sisters. 
Tammy Slaton was frustrated with her sister for going against her doctor's advice. 
"When I first heard that Amy was pregnant I was feeling all sorts of things, I was mad and sad and worried about her health and safety since it was so soon after her surgery," Tammy told People.
Later, after Gage was born, some fans noticed that Tammy Slaton didn't seem to thrilled. She even referred to Gage as "weird" and "ugly" at one point. Some fans speculated that she was jealous of Amy Slaton for her weight loss and pregnancy, and others assumed it was a matter of Tammy now being second to Gage in Amy's life. 
"I am not mad at Amy. I am very proud of Amy. I love Amy unconditionally. And baby Gage is my everything. So I'm not now, nor have I ever been, mad at Amy. I was just not feeling good and didn't wanna talk. And they were pushing me to. They being the producers," Tammy said of her behavior on 1000-Lb Sisters.
'1000-Lb Sisters': Tammy Slaton says she's better than Amy Slaton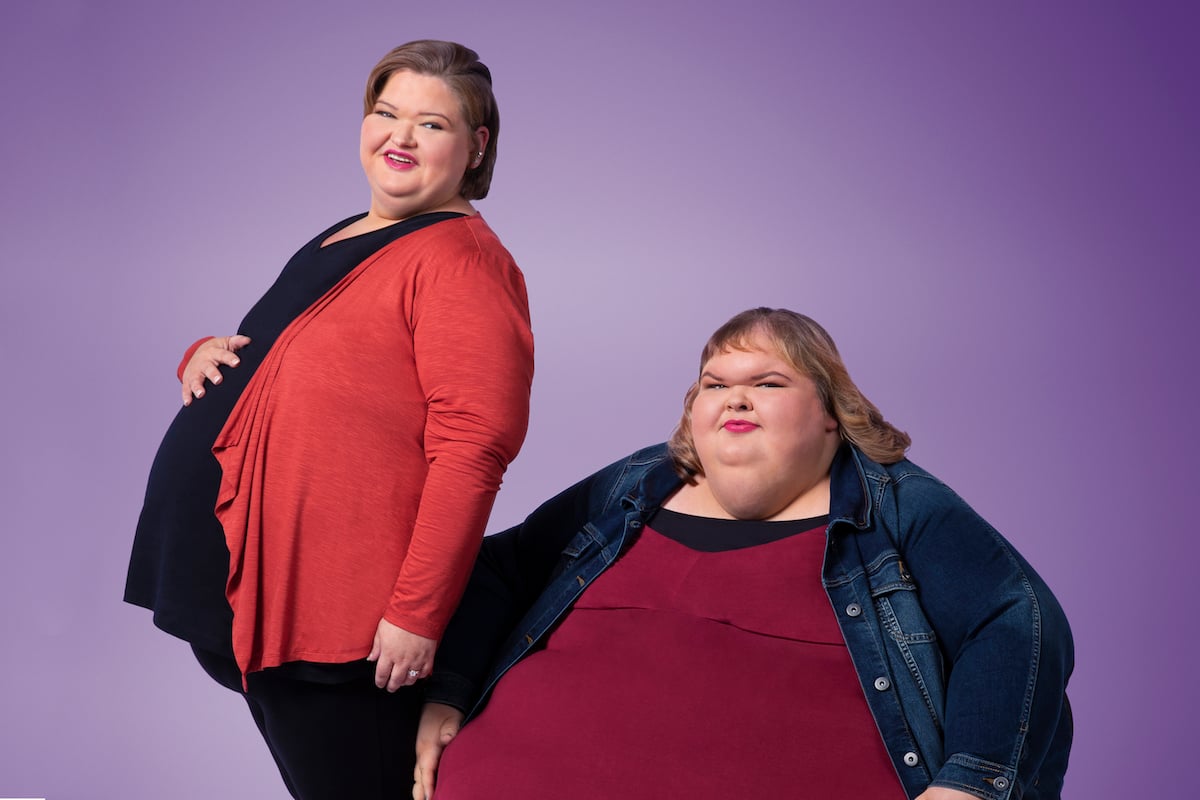 1000-Lb Sisters fans on Reddit recently dug up a video of Tammy Slaton talking about how good it makes her feel to see fans say she's better than Amy Slaton. 
"I love the attention. When y'all tell me I'm better than Amy? Oh my god that just, that just, that melts my heart," she laughed. 
The post then cuts to a clip of Amy Slaton on 1000-Lb Sisters, in which she says, "I am better than Amy." She then laughs. 
'1000-Lb Sisters' fans react to her statements
Tammy Slaton lost a lot of respect with some 1000-Lb Sisters fans as a result of her comments. Many felt that this proved their theories about her jealousy over Amy Slaton. 
"I remember way back in their earlier YouTube days when everyone thought Tammy was the nice, sweet sister. Oh how the turn tables," wrote one fan of the show. 
"Tammy would have nothing if it wasn't for Amy…even Tammy has said that after she gained weight her family didn't want anything to do with them smh. She is ridiculous," opined another user.
"She takes all her anger out on her family because she thinks they'll always be there for her," suggested the original poster.