'1000-Lb Sisters': Tammy Slaton's Family Blames New Boyfriend for Her Bad Attitude and Lack of Progress
Tammy Slaton isn't exactly known for having the best attitude on 1000-lb Sisters. Since season 1 of the TLC show, fans have criticized her for not having the mindset to lose weight. But in season 3, it seemed that things had turned around. While in rehab, Tammy lost 60 pounds before suddenly checking herself out. Since then, her family has noticed a change in her attitude and some suspect her new boyfriend, Phillip, could be the reason for that change.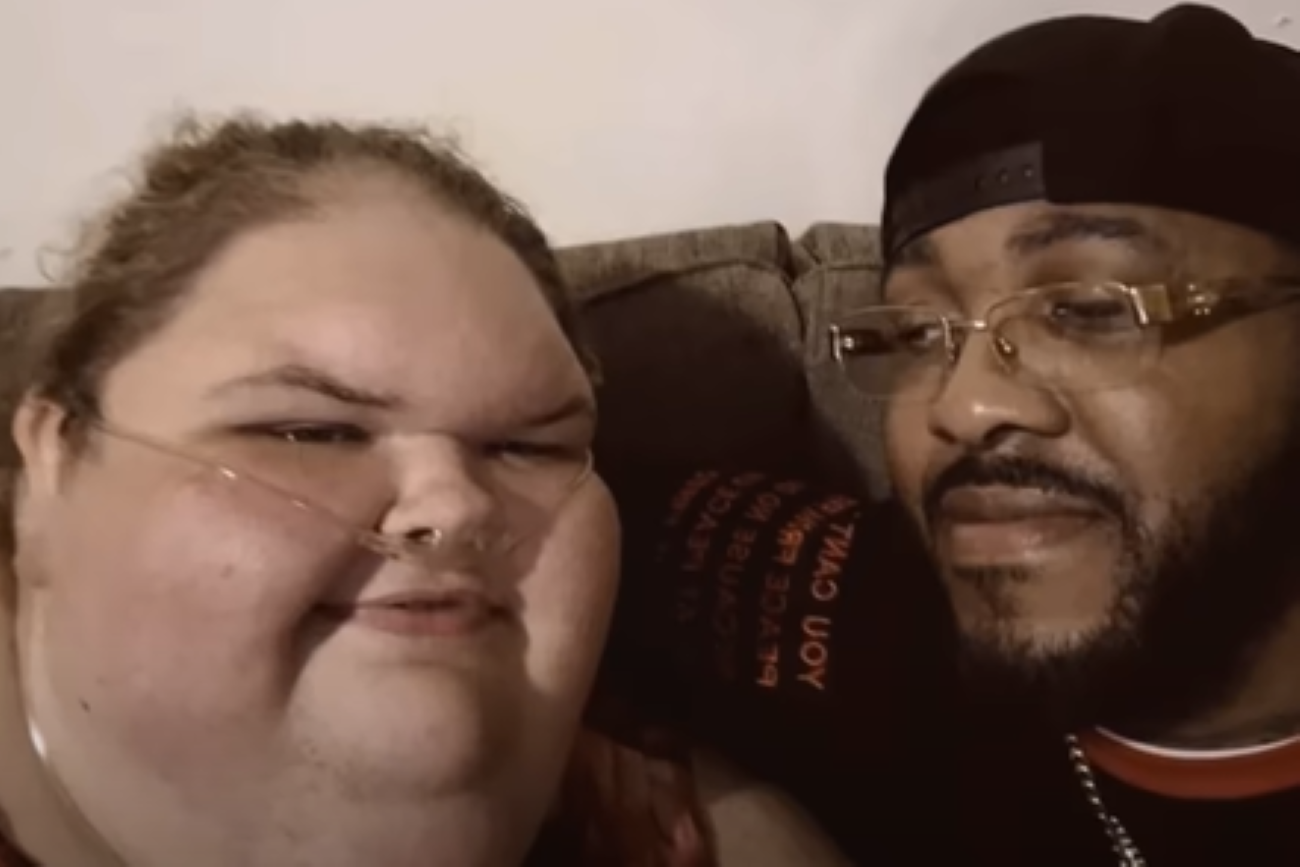 Tammy's family confronts her about her attitude on '1000-lb Sisters'
In the upcoming episode, Tammy is confronted about her relationship with Phillip.
"Why the hell do you have such a sh*tty attitude since you got with him?" Misty asks.
"I don't know what you're talking about," Tammy responds.
"Since she got with Phillip, she's more crappy about everything. She hasn't been motivated," Misty tells the camera.
When a producer asks Misty how that makes their family feel, she gives a blunt answer.
"As a family, we want to bust this guy's head," Misty says," or Tammy…one of them."
"You can't keep holding back with the negative," Tammy argues. "Everything is going to be ok.'
"I don't think Misty really understands where I'm coming from," Tammy says in her confessional. "Most of my life, I've only been like sitting home and the world has passed me by. Now I'm ready to venture out and go see the world. I'm done waiting for my life to start."
Tammy's family worries that Phillip is a feeder
In the past, Tammy has dated men who did not want to see her lose weight. Her ex-boyfriend, Jerry Sykes, would bring her unhealthy food to make her gain weight.
"A feeder overfeeds you and then we're back to where we were before, or worse," Amy told the cameras on a recent episode.
"Tammy is willing to give anything she's got for a little bit of attention," she said. "But she's got a weigh-in with Dr. Smith coming up and this new guy could be a feeder like Jerry."
Phillip's social media accounts are all about how much he loves bigger women or BBWs, as he calls them. In fact, his TikTok handle is BBWKing. Before meeting Tammy, Phillip went on Dr. Phil and proclaimed his love for BBWs.
"BBW is big, beautiful women," Phillip said on the show. "The perfect size woman to me would be 5 foot 5 inches, 350 pounds, size 28. The bigger she is, the sexier she is."
'1000-lb Sisters' fans are also concerned
Tammy was making such good progress in rehab. So, when she randomly checked herself out, fans wondered if Phillip was part of the reason behind her exit.
"I'm wondering on the timing of her meeting her new boo and leaving the rehab," one person wrote on Reddit.
"If I remember correctly, she was responding on TikTok to bbwking (Phillip) WHILE SHE APPEARED TO BE IN A PLACE THAT WASNT HER HOUSE!" another fan responded. "So I personally think she started talking to him while in rehab, and decided to leave rehab either because she didn't want to lose weight & him become disinterested (maybe he even suggested she should leave) OR they made a plan to meet up and hook up and she didn't want to have to wait the length of the rehab program to meet up with him. So she left early so she could meet him sooner."
Tammy has continually denied that Phillip is against her weight loss.
RELATED: '1000-Lb Sisters': The Painful Reason Tammy Slaton Didn't Go to Amy Slaton's First Wedding