'1000-Lb Sisters': Tammy Slaton's Love Life Explained
1000-lb Sisters star Tammy Slaton has had her fair share of romances on the TLC show. She introduced fans to her boyfriend, Jerry Sykes, on the show, but shortly after that, the two broke up. Now, going into season 3, Tammy has a new love interest that will be featured. So, here's a look back at Tammy's not-so-successful relationships.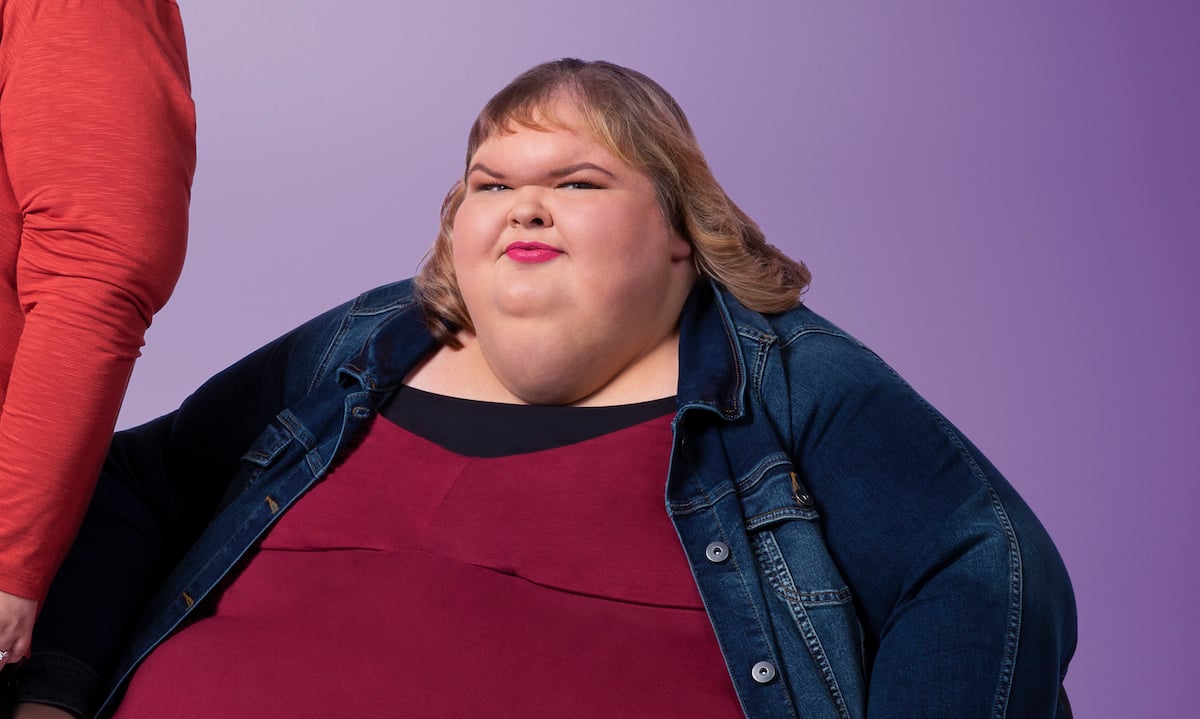 Tammy dated a married man on '1000-lb Sisters'
In February, Tammy introduced her fans to Sykes by posting a picture of him to Twitter with the caption, "Bae for Life."
Unfortunately, Tammy didn't get the reaction she was hoping for as fans began to tell her that Sykes was married.
"Are you aware that I do know he is married and his wife is very sick so you ain't telling me nothing I don't know," Tammy responded.
Not only did fans not approve of Sykes but Tammy's sister, Amy Slaton, worried that the relationship was unhealthy for Tammy.
"I don't trust him," Amy said of Sykes on the show. "She needs somebody that's gonna motivate her in this weight loss, not just want her to stay the way she is."
Eventually, the relationship came to an end and Sykes went back to his wife.
Tammy and the bbwking
After announcing that she was no longer with Sykes, Tammy began making TikTok videos with a user named "thebbwking." Fans warned Tammy not to get too close to the new man as he claimed to only like women over 300 lbs. Tammy ignored fans' concerns and continued dating thebbwking. However, after rumors started circulating that she was engaged, she made a video alluding to the fact that they had broken up. In the video, Tammy cried into the camera as a voiceover played.
"Trust me you don't want to date me," the voiceover on the video said. "I'm not a fun person to date. As a friend yes, I'm goofy and I'm loud and I laugh easily. I'm really flirty and probably will smack you too many times and you'll think I'm hitting on you and all of it will be really really fun and you'll think 'Oh I wanna date you.' But as soon as you date me, you'll realize, I'm ugly and insecure, full of anger. I don't trust ever and it's a lot of work. It's a lot of work for me and for you, and I can't promise that by the end of it you'll think it was worth it."
Tammy's dating life in '1000-lb Sisters' Season 3
In the preview for season 3, it's revealed that Tammy has a new boyfriend. Though the man's TikTok name isn't mentioned, it sounds like it could be "thebbwking." After Tammy's brother, Chris Combs, sees Tammy's boyfriend's social media, he realizes that the relationship could be bad for Tammy.
"He don't like Tammy he's got a fetish," Combs said. Later, he confronted Tammy about the relationship.
"Are you OK with him walking out of your life if you get under 300 lbs?" he asked.
Fans will have to tune into 1000-lb Sisters Season 3 starting Nov. 15 to see how the relationship plays out on camera.