'1000-Lb Sisters': Tammy Slaton's New Boyfriend Was On 'Dr. Phil'
1000-Lb Sisters star Tammy Slaton has recently welcomed a new man into her life — Phillip, aka thebbwking on TikTok. As it turns out, this isn't Philipp's first brush with reality television. He previously appeared on Dr. Phil, where his specific interest in women supposedly put him at such odds with his brother that they risked becoming estranged. 
Who is '1000-Lb Sisters' star Tammy Slaton dating now?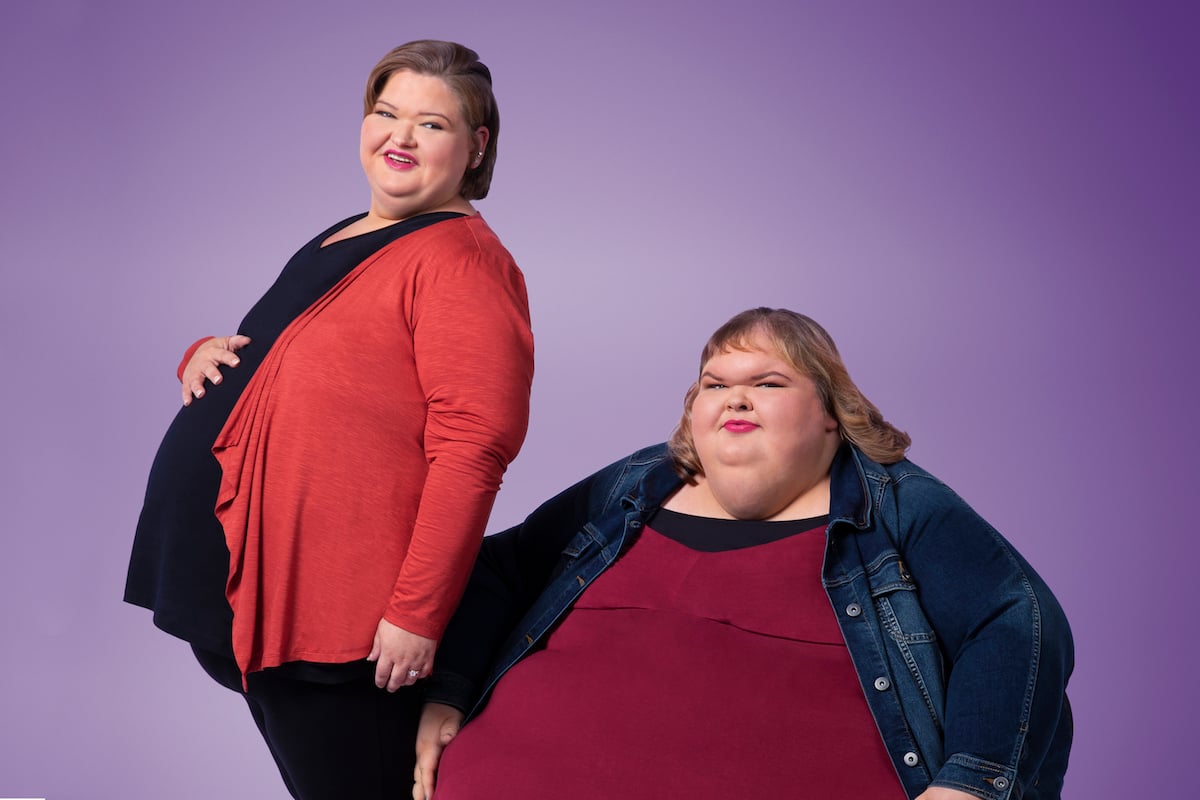 RELATED: '1000-Lb Sisters': Tammy Slaton Admits to Brushing Teeth Twice a Week, Fans Shocked
Tammy Slaton of 1000-Lb Sisters was previously dating Jerry Sykes — a married man. Sykes and Slaton eventually ended things, with Sykes breaking off the relationship while citing guilt over his infidelity to his wife.
Now, Tammy Slaton has found a new man, who calls himself thebbwking on TikTok. While not much about his personal life is known, we are aware that his name is Philipp, and that he claims to be specifically attracted to women who weigh 300 pounds or more.
"Jerry and I have been over for months now. I've got someone so much better and I'm finally truly happy," Tammy explained to her TikTok fans.
It seems thebbwking and Tammy Slaton met online sometime in early May, 2021, although the exact relationship timeline isn't clear.
A recent post by thebbwking has some fans wondering if he and Tammy took their relationship to the next level, as they featured diamond ring emojis. There hasn't been additional clarification yet on whether or not the two are getting engaged.
Tammy Slaton's boyfriend was on 'Dr. Phil'
Interestingly, the 1000-Lb Sisters star's boyfriend was previously on Dr. Phil. The TikTok user was presented as someone whose interest in a specific type of body was creating a rift between him and his brother.
Apparently Phillip's brother, Paul, would say nasty things to his dates when he brought them home. Paul also had some very unsavory remarks to make about overweight individuals — clearly he has some fatphobia issues. 
"BBW is big, beautiful women. The perfect size woman to me would be 5 feet 5 inches, 350 pounds, size 28. The bigger she is, the sexier she is," Philip said.
Meanwhile, his brother Paul has some serious hangups that seem to prevent him from allowing Philipp to enjoy what he enjoys. He seems inordinately concerned about what others might think.
"My brother would actually have to stop dating big women for us to have a normal relationship.I don't want other people to say, 'Hey, look at his fat sister-in-law.' I am worried that his kids will come out fat," Paul said.
"He does not have the right to judge you. He doesn't have the right to judge your choices, and he doesn't have the right to judge the women that you choose to be with. And if he violates that boundary, then you're just simply going to have to take him out of that part of your life," Dr. Phil eventually told Phillip.
Some fans have begun to wonder if Phillip might appear on the 1000-Lb Sisters Season 3 — as of yet, there hasn't been any announcement regarding whether or not he will appear on the show.