'1000-lb Sisters': Tammy Slaton's Nursing Home Stay Is a Result of Carbon Monoxide Poisoning and Pneumonia
Find out why Tammy Slaton is in rehab, when she went into the facility, and what the future holds for the TLC star.
The Slaton Family vacation resulted in a lot of drama on 1000-lb Sisters, leading some fans to believe Tammy Slaton's stay in rehab could be related to Amy buying a house and moving away from her sister. But thanks to Tammy's TikTok posts, we know what's really going on with the TLC star.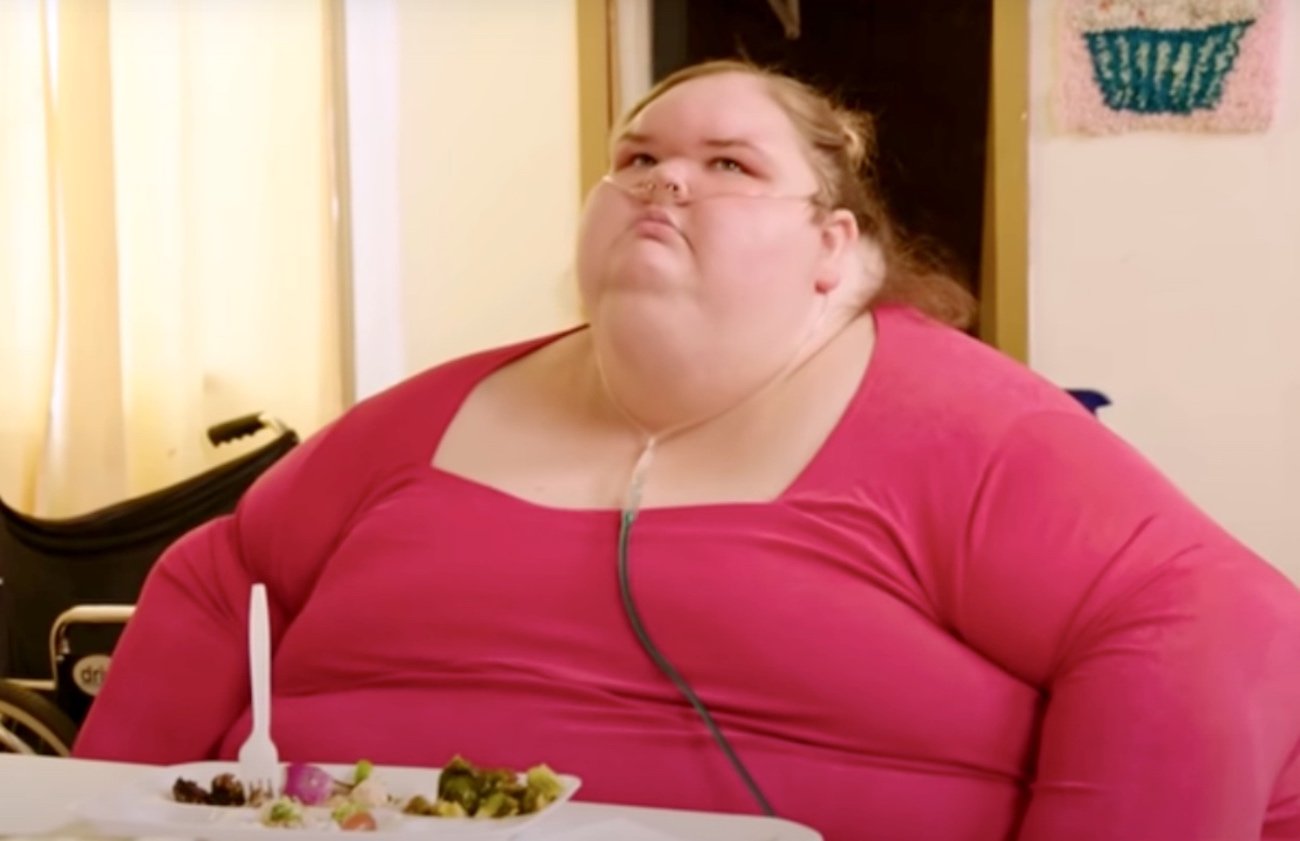 Tammy Slaton hospitalized for carbon monoxide poisoning in November 2021 
In season 3 of 1000-lb Sisters, Tammy faces challenges with her weight loss journey. Now, we have more clarity about surrounding those challenges. 
"Back around July this year, I had a mental breakdown," Tammy says in a post to TikTok from November 2021. "I lost myself … up until the end of August." Tammy also explains how she took a break from filming the TLC series in September 2021 and resumed a month later in October. 
"I ended up in the hospital because of carbon dioxide poisoning … which led in to pneumonia and I was septic," Tammy continues in her TikTok, elaborating on why her voice sounds the way it does. "After I got off life support, they put a trach in, so I'm trying to get used to that." Tammy also mentions having to go to rehab and "get her strength back" whenever the hospital released her.
'1000-lb Sisters' star Tammy Slaton is still in physical rehab 
According to Tammy's TikTok posts from January 2022, she is still in a rehab facility. Fans of the TLC series discovered Tammy's most recent posts and some speculated her stay in the facility had something to do with Amy's new home. 
"Is Tammy now in a nursing home until she can live on her own because Amy moved away?" a fan wrote on Reddit. In the season 3 episode of the TLC series "Moving on Up and Partying on Down," Amy and Michael learn the sellers accepted the offer they made on a house. Plus, Amy told Tammy of her family's plan to move out of the home they once shared. All of this took place before Tammy was hospitalized for pneumonia or moved to a rehab.
Other fans were quick to correct the original poster's speculation about Amy's move resulting in Tammy's hospitalization, citing Tammy's trach and previous pneumonia diagnosis as her reason for being in a facility. "I believe she's in a nursing home now because of the trach," they wrote in a comment. 
"She's in a nursing home now because of her trach, and I firmly believe the trach is there to stay," said another Reddit user. "As long as the trach is in, independent living will never be a possibility for Tammy."
How long will Tammy Slaton be in rehab?
At this time, it's unclear how long the TLC star will have to be in a rehab facility. Despite how active she is on TikTok, Tammy has not shared an update about her health in quite some time. What's more, her YouTube channel hasn't had an upload since February 2021.
Amy hasn't been posting about her sister on social media, either. She is more active on YouTube and Instagram than Tammy, but most of her posts pertain to un-boxings or her and Michael's son, Gage. 
Stay tuned to Showbiz Cheat Sheet for updates on Tammy. Tune in to new episodes of 1000-lb Sisters every Monday at 10 PM ET on TLC.