'1000-Lb Sisters': TLC Could Greenlight Season 3 With Tammy and Amy for 1 Good Reason
Sisters Amy Halterman and Tammy Slaton never expected to become famous by posting silly YouTube videos. But that's exactly what happened after TLC producers took notice and offered them a reality TV series. The popular show 1000-Lb Sisters just concluded its second season and fans are really hoping for season 3.
So far, TLC hasn't made any formal announcements regarding the renewal or cancellation of 1000-Lb Sisters. However, fans are predicting the series will return for at least one logical reasons.
'1000-Lb Sisters' became popular for having authenticity and heart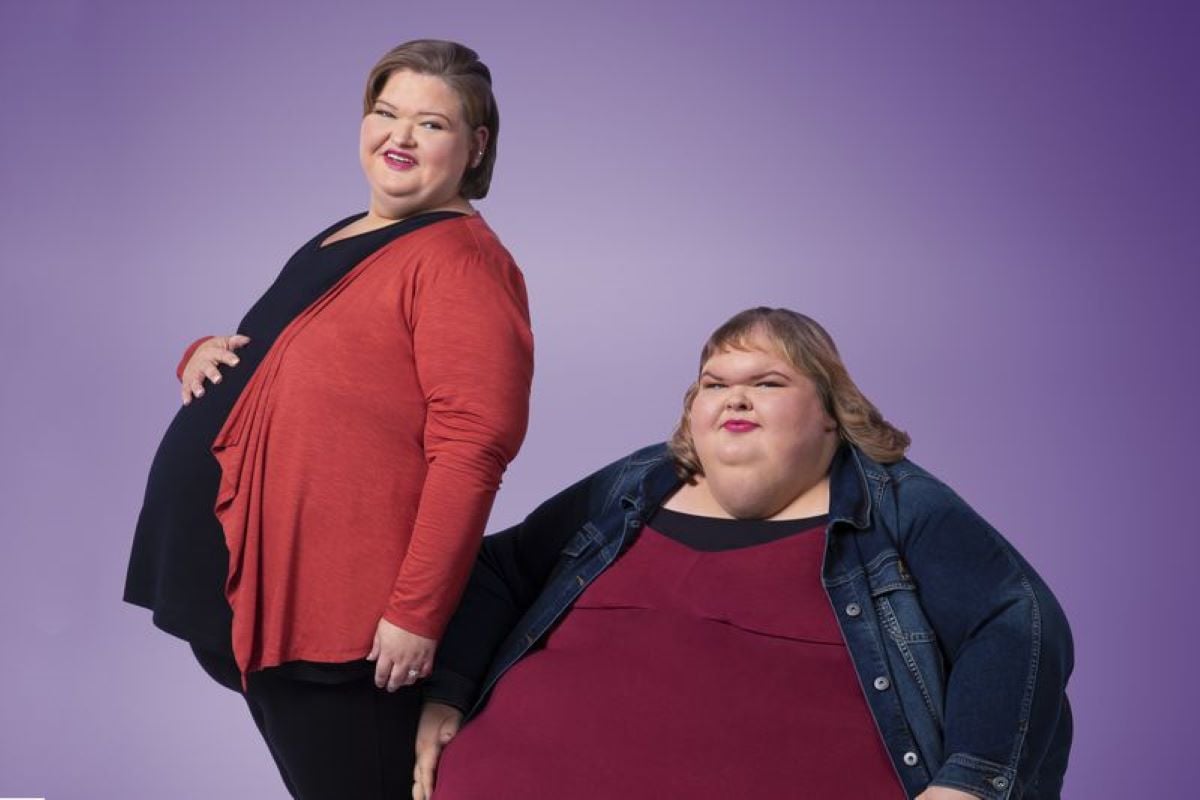 Usually, reality shows include a huge dose of fakeness. But one thing TLC fans enjoy about 1000-Lb Sisters is that it never felt staged or forced. Tammy and Amy portray their same quirky personalities on the show that made them so famous on YouTube.
Their most popular video in 2011 showed the duo participating in a challenge to see how many marshmallows they could fit in their mouths. The "Chubby Bunny" game highlighted how close the sisters were and eventually led to the creation of 1000-Lb Sisters.
At the end of season 2, Tammy and Amy are in a much different place in their relationship. But these life changes could be the thing that gets the series renewed.
Fans want to see baby Gage updates in '1000-Lb Sisters' Season 3
RELATED: '1000-Lb Sisters': Tammy Slaton Admits She Was Mad When Amy Slaton Had Surgery
Fans were equally worried at the conclusion of the 1000-Lb Sisters premiere season, fearing it wouldn't get renewed for season 2. But then Amy experienced a major life event that all but guaranteed there was enough content for more episodes.
Despite her doctor advising her not to get pregnant so soon after weight loss surgery, Amy decided to do it anyway. Her pregnancy was a central storyline of season 2 and the finale featured her son, Gage, at 3 months old.
The new baby is one of the biggest reasons 1000-Lb Sisters could get renewed for a third season. Fans are eager to see updates about Amy's family, plus hope she and Tammy can become close again after a bit of a falling out.
'1000-Lb Sisters' Season 3 could exclude Tammy Slaton
No one knows if 1000-Lb Sisters season 3 will happen or what it would include. But Tammy told fans on TikTok that she wasn't sure if she'd be part of the third season. She claims it could be all about Amy and her life as a new mother.
That's not a situation fans want to see. Overall, they're eager for Tammy and Amy to work on their relationship and continue to focus on their health goals. Some fans are even calling for Tammy to leave her current doctor and start working with Dr. Nowzaradan of My 600-Lb. Life fame. They believe his no-nonsense, tough love approach would resonate well with Tammy. But there are no current plans for a crossover between the two reality shows.
TLC is notorious for making announcements about cancellations and renewals with little warning. 1000-Lb Sisters fans will just need to wait and see if the series has enough content for that coveted third season.