'1000-Lb Sisters': Is the TLC Series Scripted?
Tammy and Amy Slaton have thoroughly entertained fans throughout two seasons of 1000-lb Sisters. Though the sisters' bond and struggles seem genuine, fans often wonder how much of the show is real. TLC has gotten some heat in the past for potentially scripting and editing other reality tv shows on the network. So, is 1000-lb Sisters real or scripted?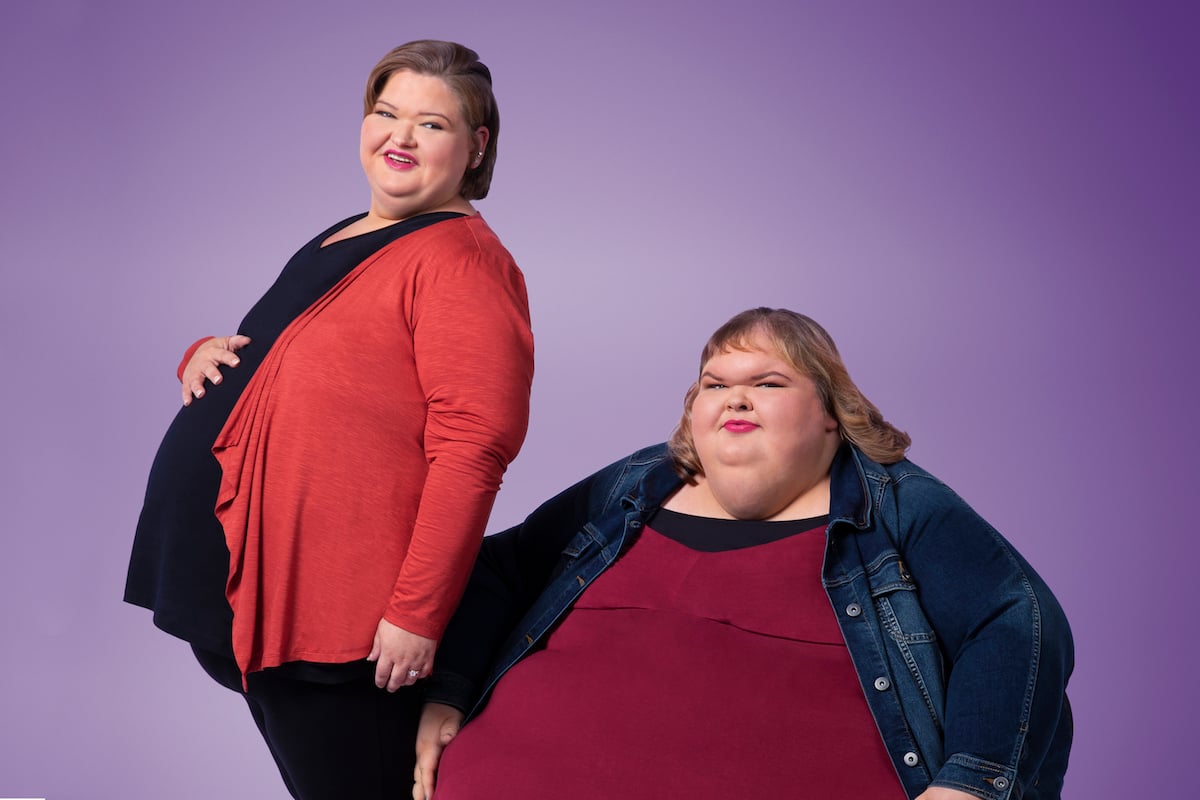 Is '1000-lb Sisters' scripted?
Though no official comment has been made about whether the show is real or scripted, there are several clues that the show is authentic. First off, Tammy and Amy were already doing their own version of the show prior to TLC coming in. Both sisters had YouTube channels where they documented their weight loss journeys. Tammy has previously said that it was the authenticity of their relationship that attracted TLC in the first place.
"We started YouTube before we started the show," Tammy said in a TikTok. "Our followers from YouTube contacted TLC." At first, she and Amy were going to be part of Family By the Ton but were later given their own show.
"At first, we were going to be on that show but then TLC and all the producers and everybody at TLC were watching our YouTube videos and they loved how Amy and I interact with each other, you know, how we joke around," she continued "How real we are with each other. We tell each other how it is, this and that, and we are not afraid to be ourselves and we ended up with our own show."
Tammy and Amy aren't great at scripted content
Another clue that the show isn't scripted lies in the fact that Tammy and Amy aren't all that great at scripted content. In the few scripted videos that they did for TLC on YouTube, their words didn't flow naturally. It was easy to tell that what they were saying had been crafted for them. If they were doing that for an entire show, it would probably be pretty apparent.
'1000-lb Sisters' Season 3
Before Tammy's TikTok got deleted, fans got to see a raw version of her life. Many of the events that will play out on season 3 were shown in little clips on her account. Fans who have been following Tammy got to see her latest relationship play out in real-time, even before filming for season 3 began. And now, those same scenarios will be part of season 3.
"With her weight spiraling, Tammy makes the game-changing decision to check herself into rehab for food addiction, but her stay there may be short-lived as she considers the best way to reach her goals," the season 3 synopsis reads. "She also appears to be talking to a new love interest, which is cause for concern for her family, as relationships have hindered Tammy's progress in the past."
Amy's social media accounts have focused mostly on her son, Gage, which corroborates with this season's synopsis as well.
"Amy is dealing with her own stress, and while her dreams came true when she became a mom to son Gage, balancing the demands of motherhood with her own weight-loss goals may prove to be impossible," the summary reads.
The new season will premiere on Nov. 15.
RELATED: '1000-Lb Sisters': How Many Siblings Do Amy and Tammy Slaton Have?