'1000-Lb Sisters' Finale: When to Watch
1000-Lb Sisters Season 2 is coming to a close. This season has been a big one for the Slaton sisters, as it saw Amy Slaton welcome a baby into the world — one of the TLC reality star's life goals and biggest dreams. However, a preview for the season finale paints a disappointing picture for Tammy Slaton, who breaks down in tears. When can fans of 1000-Lb Sisters watch the finale?
This season saw Amy Slaton welcome a baby
"I alway wanted to be a mom. I feel incomplete as a woman because I can't have a kid," Amy Slaton revealed during the premiere episode of 1000-Lb Sisters. This season, Slaton's dream came true. 
Slaton was both excited and scared when she discovered she was pregnant. Her sister, Tammy Slaton, was even a little bit angry. The reason? Amy Slaton had recently had bariatric surgery, and wasn't meant to be pregnant for at least two years. 
This put Amy in a high-risk situation, and left her family concerned for her and her baby's health.  
"When I first heard that Amy was pregnant I was feeling all sorts of things, I was mad and sad and worried about her health and safety since it was so soon after her surgery," Tammy told People.
Amy Slaton described herself as feeling "scared as hell" on the show when she was discussing her pregnancy. Lucily, she had a successful c-section, and welcomed baby Gage into the world in November, 2020. 
"I'm happy she got pregnant because it was the one thing she most wanted in life," Tammy Slaton said.
'1000-Lb Sisters' finale features a distraught Tammy Slaton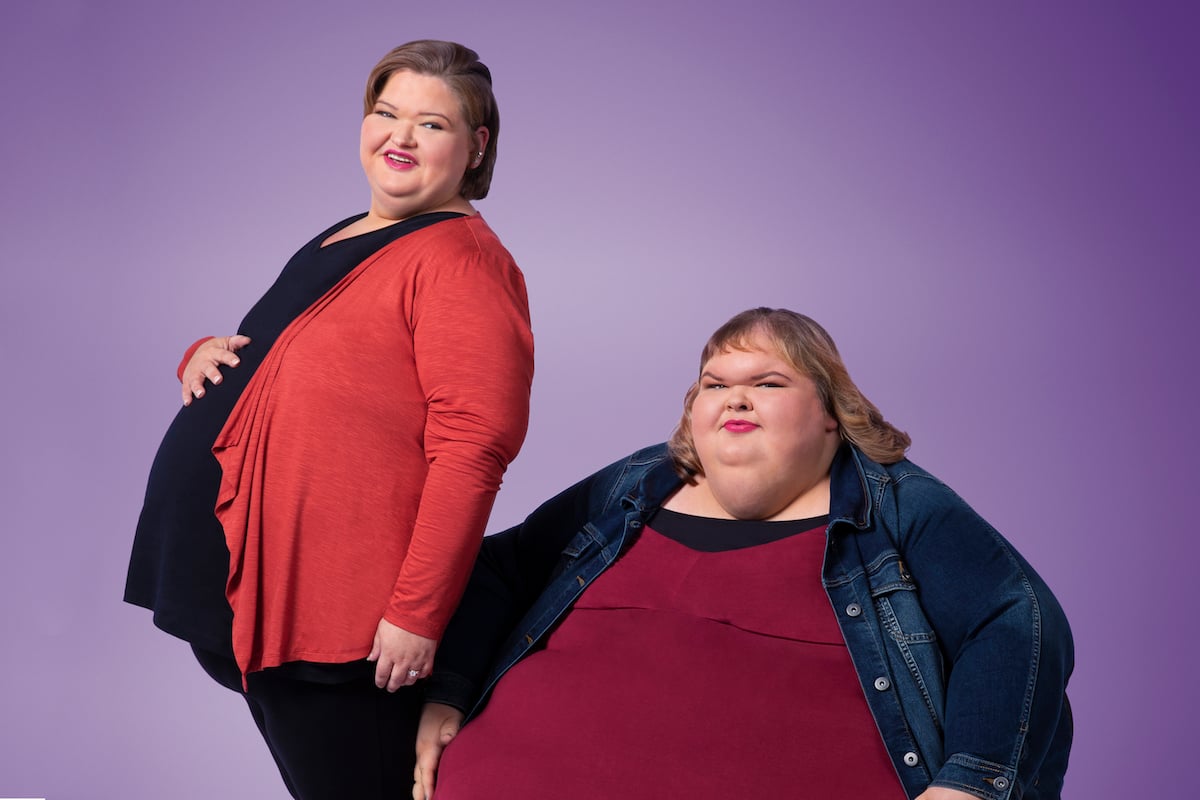 Although Amy Slaton's 1000-Lb Sisters season was a happy one, Tammy Slaton has a moment of frustration during the finale. In a sneak peek shared by People, Tammy discovers she has gained 21 pounds since her last check-in with Dr. Smith. 
She explains to her doctor that she's beginning to occasionally feel as if her efforts are pointless, and that her relapses make her feel depressed.
"I mean, sometimes I try to eat healthier, and then other days I'm like, 'What the heck's the point?'" she reveals. When Smith asks her how she feels on bad days, she says that she doesn't know how to stop. 
"Even more depressed. Because I know I shouldn't sit there and eat it all, but I do, and I don't know how to stop," she replies.
But, according to Dr. Smith, admitting that is one of the most important steps Tammy Slaton could be taking. He praises her for taking responsibility. 
"You could've blamed [that] you couldn't get out of bed, you could've blamed that you had COVID and you could've blamed that you were in the hospital, and you didn't. And believe it or not, that's a step forward from where you've been in the past. So you just made progress even though your weight went up," he tells her. 
When does the '1000-Lb Sisters' finale air?
As for what the rest of the 1000-Lb Sisters season finale holds, fans will just have to wait and see on TLC. The final episode of the Slaton sisters Season 2 journey will air on March 8, 2021, at 10 P.M. EST. 
As of now, it remains unclear if 1000-Lb Sisters will be returning for a third season. Fans may recall that the show's second season almost didn't make it to production, and Tammy Slaton revealed on TikTok that they don't have any information to share just yet.