'1,000-Lb Sisters': Why Was Tammy Slaton on Oxygen in Season 2?
'1000-lb. Sister's star Tammy Slaton is still working toward her weight loss goals, but fans want to know why Tammy is on oxygen.
Tammy Slaton and her sister Amy are the stars of the TLC series 1000-Lb Sisters. Similar to My 600-lb Life, the series follows the Slaton sisters on their weight loss journey. Some fans noticed something regarding Tammy's health in season 2 after she appeared to be on oxygen.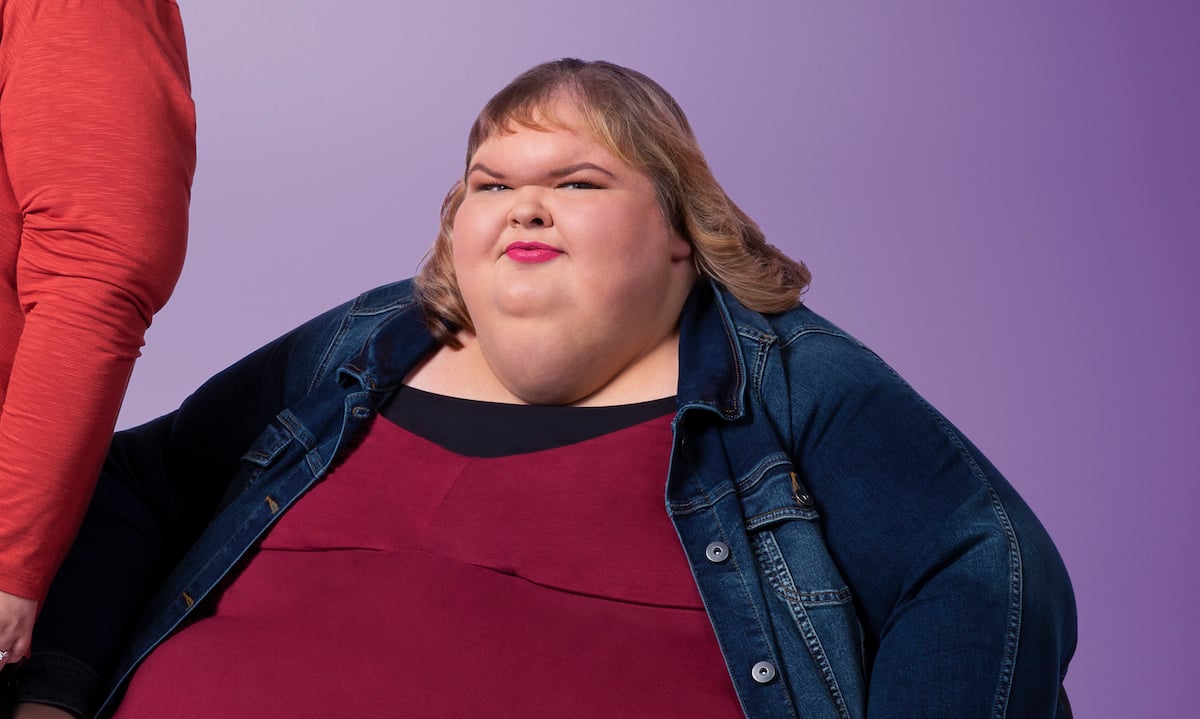 Tammy Slaton has not gotten weight loss surgery
The TLC reality series follows the Slaton sisters, who first gained attention for their YouTube Channel. Season 1 of 1000-Lb Sisters aired in 2020, the second season started airing on Jan. 4, 2021, and season 3 made its debut in January of 2022.
Season 1 followed the sisters as they met with Dr. Proctor, a bariatric surgeon who agreed to conduct surgery on Tammy and Amy if they could meet their weight loss goals. Amy was able to reach the goal weight Dr. Proctor set for her and get surgery. At the end of season 1, Amy had lost more than 120 pounds. Tammy was on her way to reaching her goal weight, but then the coronavirus (COVID-19) pandemic hit. 
Tammy Slaton gained weight during the pandemic 
As documented in season 2 of 1000-lb Sisters, Tammy struggled to follow her diet during the pandemic. After meeting with Dr. Proctor and assessing her weight gain, he referred Tammy to another bariatric surgeon closer to their hometown in Kentucky. He felt that being in Georgia, he couldn't monitor Tammy's health as closely as he wanted to. By referring Tammy to a doctor closer to home, Dr. Proctor hopes Tammy can meet her goals and eventually get surgery. 
Tammy Slaton was on oxygen when she contracted the coronavirus (COVID-19)
On Nov. 28, 2020, Tammy shared on YouTube video in which she explained that she contracted COVID-19 and pneumonia. She was taken to the hospital for care. 
"I was in the hospital just about two weeks," the TLC star shared, continuing:
I'm doing great. I mean yes, I'm on oxygen. That's just to keep my lungs sturdy, strength — I won't be on [oxygen] much longer. I was on 15 liters of oxygen and now I'm on three.
Tammy assured fans she was doing well and thanked her followers for their thoughts and prayers. In another video posted Dec. 4, 2020, Tammy addressed those fans who were not being supportive. 
"[Some of] the comments are stupid," she said. "There's people saying I wasn't in the hospital for COVID. Don't always believe everything you read on the internet. It blows my mind that everybody thinks so bad of me." 
Despite what Tammy said in her post about not needing oxygen much longer, it seems her levels are still low. In her most recent TikTok posts, Tammy is still on oxygen. 
Some fans are upset with Tammy Slaton for vaping while needing oxygen
In a TikTok posted Jan. 27 of this year, Tammy isn't wearing her oxygen, but smoke pours out of her mouth.  Fans assumed she was vaping.
"Tammy, I love you and Amy, but please stop smoking it's SUPER bad for you," commented one follower. 
"Tammy, I hear you wheezing in the background," wrote another. "Don't smoke."
In videos posted after this, Tammy is once again wearing her oxygen. It's unclear whether that's because of her previous COVID/pneumonia diagnosis or another health issue that arose.