'1000-Lb Sisters': Will Amy Slaton Have More Children?
1000-Lb Sisters star Amy Slaton recently welcomed baby Gage into the world. She knew she wanted to be a mother, and was thrilled to hold her son during a recent episode. Her happiness and interest in motherhood have left some fans wondering, however, if baby Gage will be the only little Slaton, or if Amy is planning on having more children in the future. 
Amy Slaton's first baby came earlier than expected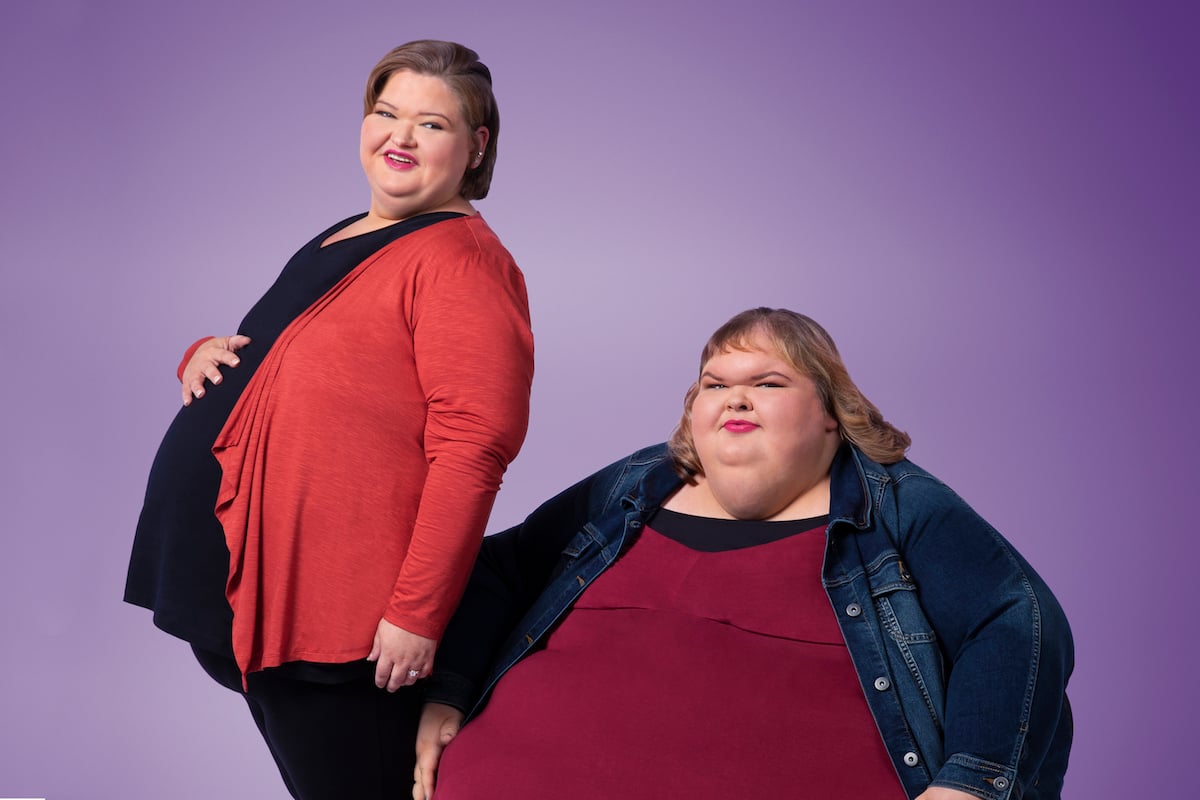 1000-Lb Sisters star Amy Slaton was anxious when she discovered that she was pregnant. The reality star knew she wanted to be a mother, but bariatric weight loss surgery put her on a specific timeline. 
Notably, doctors told Slaton that if she wanted to get pregnant, she should wait at least two years after her surgery to avoid potential complications. Therefore, when Slaton learned she was pregnant only four months after her surgery, she was very concerned. 
"I know, it's like, I'm scared as hell, because it was only four months ago [that I had] my surgery and now I'm pregnant," Slaton informed producers.
Some, including Amy's sister Tammy Slaton, felt as though her pregnancy was irresponsible as a result of the poor timing. In fact, Tammy told People that she was mad at Amy at first. 
"When I first heard that Amy was pregnant I was feeling all sorts of things, I was mad and sad and worried about her health and safety since it was so soon after her surgery," she told the publication.
Fans come for Amy Slaton over dirty linens
Luckily, Amy Slaton's bariatric surgery caused no permanent complications, and the 1000-Lb Sisters star welcomed baby Gage into the world. Gage was born in November of 2020, but the episode featuring his birth was aired on March 1st, 2021. 
Amy Slaton was quick to share photos of Gage with fans on Instagram. She shared several photos of Gage visiting Tammy Slaton, and resting up at her house. However, fans were quick to point out the dirty linens Gage was lying on, slamming Slaton. 
The photos made me so upset. I didn't know why I was expecting so much, There were pictures with trash in the background.Clean your house up, so that kid has some clean air to breathe. It's okay if they want to live in filth but now that you have a baby just try to do better," wrote one Redditor.
"Those pillows are filthy! Please please get some clean ones think of your baby's health!" wrote one Instagram commenter. 
Others pointed out that it was Tammy's home, not Amy's, while additional commenters left congratulations and mentioned how cute baby Gage was.
Would the '1000-Lb Sisters' star have another baby?
1000-Lb Sisters star Amy Slaton has made her interest in motherhood clear — she's thrilled to have baby Gage by her side. Tammy Slaton has even mentioned that being a mother is one of Amy's life goals. 
Because of Amy's apparent happiness with Gage and interest in motherhood, many fans are wondering if she might have another child down the line. 
According to TV Show Ace, Amy fielded questions from fans on social media regarding future pregnancies. The reality star was asked if she'd do it again, and she admitted that she does have interest in having one more baby.