12 Celebrities Who Won an Emmy, Grammy, Oscar, and a Tony
There are many awards and honors celebrities can get for their work, but it's still fairly rare for someone to win all the main show business awards: Emmy, Grammy, Oscar, and Tony. However, there are 12 people who have been able to win all four awards, a feat that is commonly abbreviated as EGOT. You might be familiar with this label thanks to 30 Rock, which showed Tracy Morgan's character trying to achieve EGOT status and become more of a serious performer. 
The great thing about this title is that people can achieve it through comedy, producing, writing, acting, and composing. There isn't just one talent that is being celebrated in this list. So which talented few have made it to this inner circle? Here are 12 that are in this elite pack.
1. Mel Brooks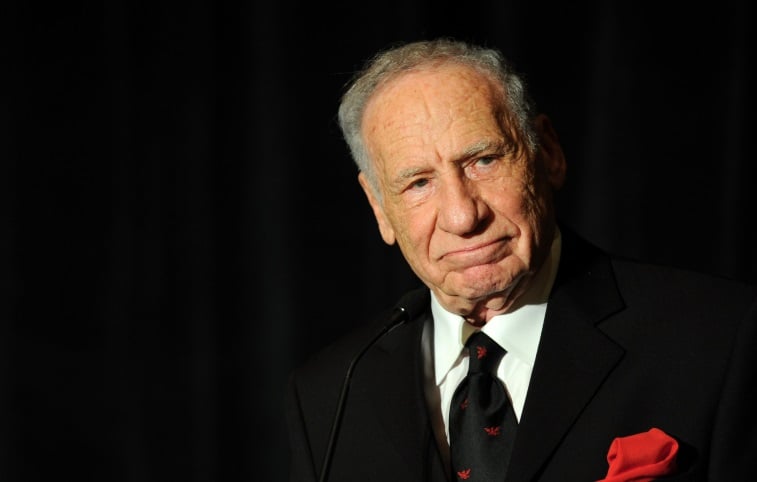 Brooks is one of the few that got his EGOT for different kinds of work. He won three Tony awards and an Oscar for The Producers. The movie showed two producers, Max (Zero Mostel) and Leo (Gene Wilder) try to make their flop into a success. He later won an Emmy for writing for The Sid Caesar, Imogene Coca, Carl Reiner, Howard Morris Special, but he also got acting Emmys for Mad About You. He later got a Grammy for Best Spoken Comedy Album for The 2000 Year Old Man in the Year 2000.
The success of becoming an EGOT then made him start scrutinizing certain awards and where they came from. "I was offered this — the Kennedy Center Honors — maybe a year or two before," Brooks told NPR. "I said, 'Well, I'm going to wait for another president, if I'm still alive, if you don't mind.' I just didn't feel comfortable when Bush was president to accept the honors. … Had I not gotten 110 awards — you know, I'm an EGOT, so I don't need any more. … The Kennedy Center Honors, at the moment, I didn't need them."
2. Whoopi Goldberg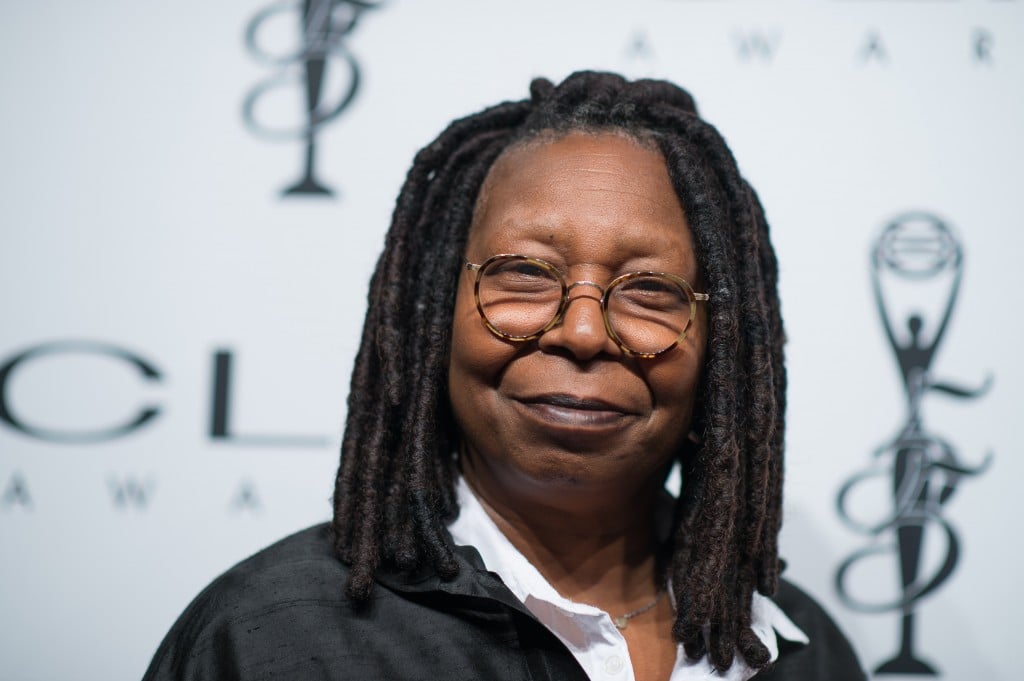 Before being a regular on The View, this actress was very busy. In 1986 she got a Grammy for Best Comedy Recording for her Broadway show, Whoopi Goldberg Original Broadway Show Record. She then got her Oscar for Best Actress in a Supporting Role for Ghost in 1991. She has won not one but two Emmys. In 2009 she got Outstanding Talk Show Host for The View, and in 2002 she won Outstanding Special Class Special for Beyond Tara: The Extraordinary Life of Hattie McDaniel. She then got her Tony as a co-producer for a musical called "Thoroughly Modern Millie."
3. Marvin Hamlisch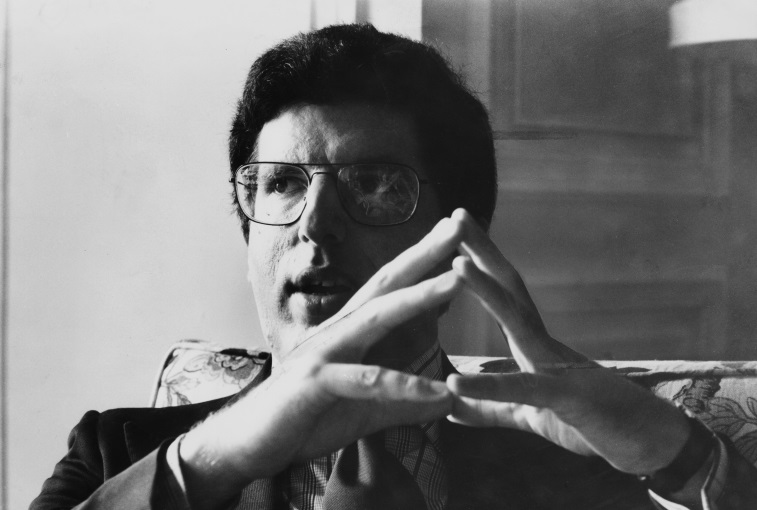 One of the few people on the list who is actually a PEGOT is this composer. He won three Oscars in 1973 for his work in The Way We Were and The Sting. He continued his good streak by winning a Grammy for "The Way We Were" a year later. He later won two Emmys for Barbra: The Concert and a Tony for A Chorus Line. The musical is also what got him the coveted Pulitzer.
4. Audrey Hepburn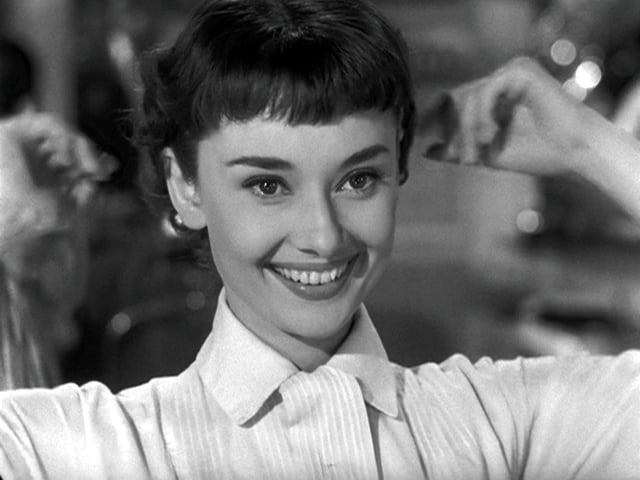 Many know what an icon and beauty Hepburn was but don't know she's part of this exclusive club. Her first win was an Oscar for Best Actress in a Leading Role for Roman Holiday in 1953. A few weeks after that she got a Tony her performance in Ondine. In 1994 she received a Grammy for Best Spoken Word Album for Children for Audrey Hepburn's Enchanted Tales. She later got her Emmy for Gardens of the World with Audrey Hepbrun which premiered after she died.  
5. Jonathan Tunick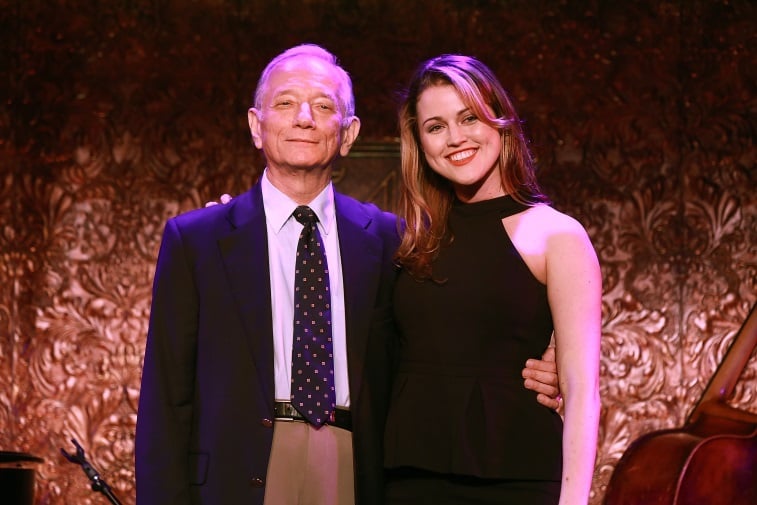 This man's musical talent as a composer and conductor surely didn't go unnoticed. He won an Oscar for Best Music for A Little Night Music in 1977. He later got an Emmy for Music Direction in Night of 100 Stars in 1982. He then went on to get a Grammy for Best Instrumental Arrangement for "No One Is Alone." His last achievement to win the EGOT title was his Tony for Best Orchestrations for Titanic.
6. Rita Moreno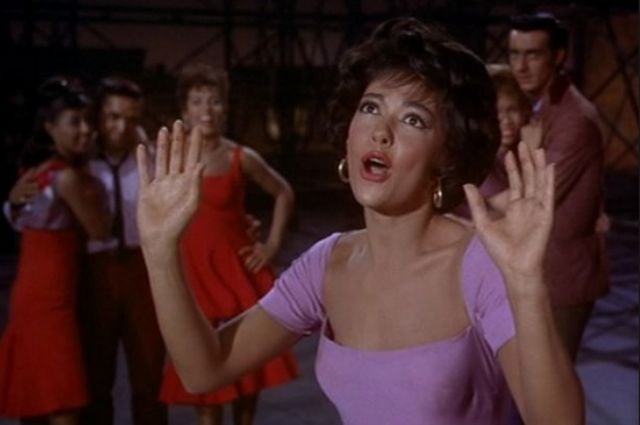 The actress is known for the iconic role, Anita, in West Side Story, which led to her Oscar in 1961 for supporting actress. She later received her Tony for her performance in The Ritz in 1975. Like a lot of other celebrities, she also hung out with muppets on The Muppet Show and got an Emmy for her guest starring role in 1977. She then earned her Grammy for Best Recording for Children through The Electric Company.
7. Richard Rodgers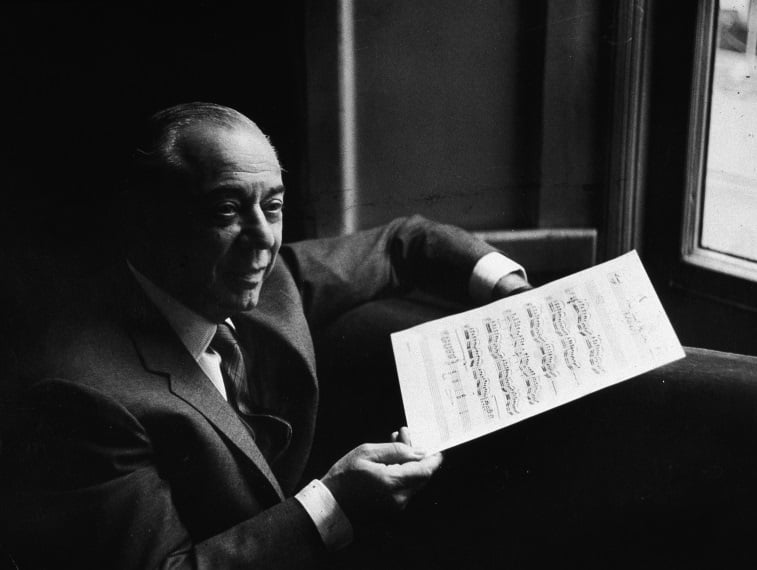 The composer was the first ever to achieve this triumph. He won an Oscar for Best Song in 1945 for "It Might As Well Be Spring" which was in State Fair. He went on to win an Emmy for the documentary Winston Churchill: The Valiant Years in 1960. He received Grammys for his work in The Sound of Music and No Strings. He also cleaned up at the Tonys by winning six awards, half of them for South Pacific. Rodgers took things even further by winning a Pulitzer for Drama, which technically makes him a PEGOT.
8. Helen Hayes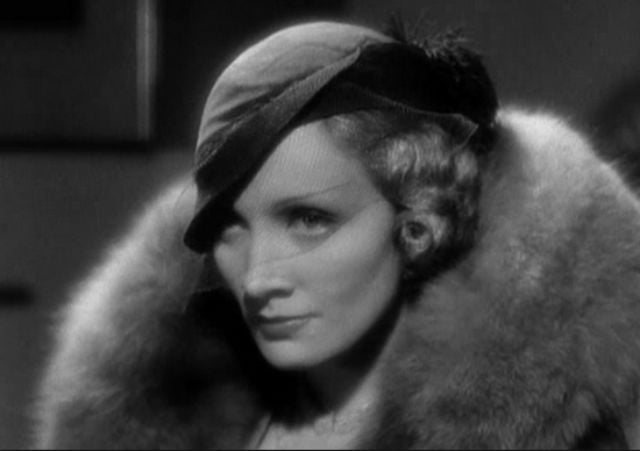 The actress was the first woman to reach EGOT status. Her stride started by getting an Oscar for The Sin of Madelon Claudet in 1932, and she then went on to get a Tony for her performance in Happy Birthday at its first ceremony in 1947.  She got a Grammy in 1976 for Best Spoken Word Recording for Great American Documents. Lastly she got her Emmy for Schlitz Playhouse of Stars in 1953.
9. John Gielgud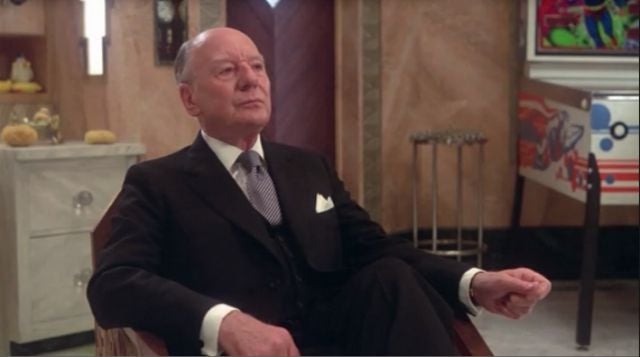 The actor is the oldest to make this accomplishment at the age of 87. He started off with Tony wins for his performance in The Importance of Being Earnest in 1948 and Big Fish, Little Fish in 1961. He later won a Grammy for Best Spoken Word Album in 1979 for his recording of Ages of Man. In 1981 he got his Academy Award for playing Dudley in Arthur. He finished his achievement with his Emmy win in 1991 for Outstanding Lead Actor in Summer's Lease.
10. Mike Nichols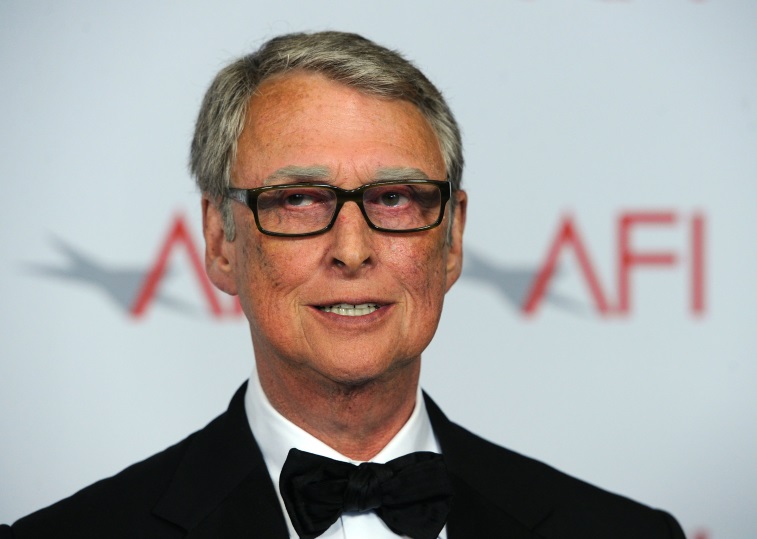 The comedian earned his Grammy for Best Comedy Performance in An Evening With Michael Nichols And Elaine May. He then became a great director and got a Tony for Barefoot in the Park, and an Academy Award for Best Director for The Graduate. He was then recognized for his work on television by getting an Emmy for Outstanding Directing and Outstanding Made for Television Movie for Wit.
11. Scott Rudin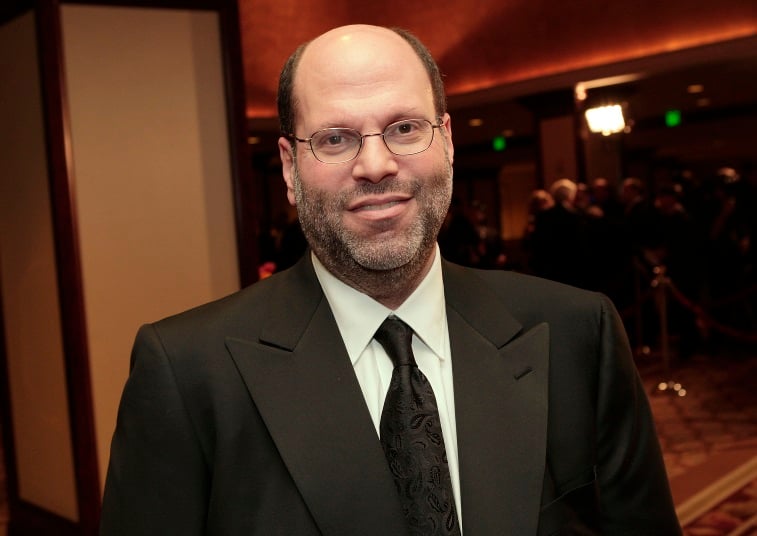 Rudin was the first producer to make it into the club. He started off by winning an Emmy for He Makes Me Feel Like Dancin' in 1984. He then won his first Emmy for Passion in 1994 and received an Oscar for Best Picture for No Country for Old Men. Lastly he got a Grammy for The Book of Mormon: Original Broadway Cast Recording in 2012 which he shares with fellow EGOT, Robert Lopez.
12. Robert Lopez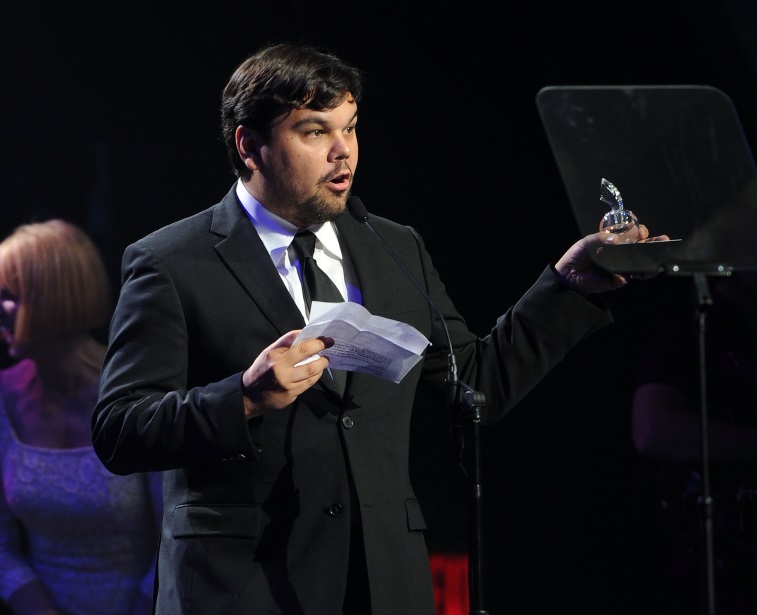 The songwriter is the youngest to make the list and did it in a record-breaking ten years. He received a Tony for Best Score for Avenue Q, then later got two Emmys for Wonder Pets. He won an Oscar for Best Original Song for Frozen's "Let It Go." He also shares a Grammy with fellow EGOT Scott Rudin for The Book of Mormon. 
Check out The Cheat Sheet on Facebook!