12 of the Best '80s Sitcoms You Can Stream During Quarantine
Running out of something to watch on TV is nearly impossible with so much access to content from the past and present. Depending on your taste or mood, you may want to step back to a different era of television. Why not make it the '80s?
It was a time that birthed big hair, awesome cartoons, great music, and a rich source of timeless pop culture fodder that will stick around for years to come.
That includes TV shows worthy of binge-watching today. If you're itching to see some classic sitcoms from the '80s, take a look these blasts from the past.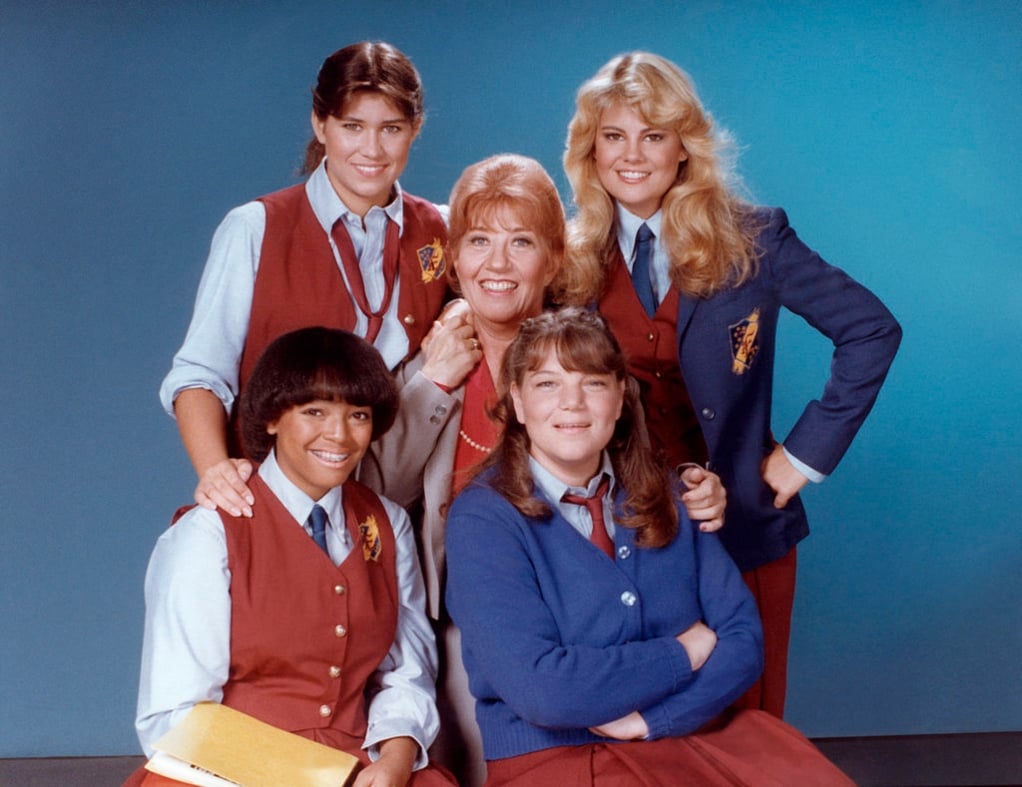 'The Facts of Life'
Technically, this started airing in 1979 but the series ran until 1988 on NBC. Blair (Lisa Whelchel), Jo (Nancy McKeon), Tootie (Kim Fields), Natalie (Mindy Cohn), and Mrs. Garrett (Charlotte Rae) learned lessons and cracked everyone up during their time at Eastland.
Watch all seasons and you'll catch a glimpse of George Clooney too. Stream it on Crackle, Amazon Prime, or iTunes.
'Growing Pains'
Kirk Cameron, Tracey Gold, and Alan Thicke starred in this series about the Seavers' family. Mom works for a newspaper and Dad works from home as a psychiatrist. With three kids, there are shenanigans and serious moments too.
The show lasted for seven seasons from 1985 to 1992. Stream it for the whole family on Amazon Prime, Vudu, Google Play, YouTube, or iTunes.
'Family Matters'
It's the show that turned Steve Urkel into a household name. Family Matters was about the Winslows but the supporting nerdy character became a breakout star. Check it out on Hulu, Fubo, iTunes, or YouTube.
'Silver Spoons'
Rick Schroder was once a child actor in the popular series Silver Spoons. His character was sent to live with his millionaire dad, a kooky but loving toy maker who was still a bit immature.
The show aired from 1982 to 1987 and also featured Alfonso Ribeiro. Watch it on Amazon Prime, YouTube, or iTunes.
'Night Court'
Night Court ran for nine seasons and chances are someone in your house watched it during the '80s. The judge, played by Harry Anderson, didn't have to deal with all the silly stuff in night court on his own. His bailiffs and John Larroquette's sleazy character were just as entertaining.
Stream the show on Amazon Prime, Vudu, iTunes, YouTube.
'Punky Brewster'
Set for a reboot on NBC's Peacock streaming service, Punky Brewster got her start in 1984. Soleil Moon Frye plays the title character in a story about a little girl being cared for by her foster dad, Henry.
Punky's best friend Cherie and her dog Brandon had many adventures and sometimes got into trouble. Catch up before the reboot airs by streaming it on NBC or Amazon Prime.
'Diff'rent Strokes'
"What you talkin' bout Willis?" is still quoted today thanks to Diff'rent Strokes. Gary Coleman and Todd Bridges star as a pair of African-American brothers who are adopted by a rich white businessman who lives on Park Avenue. Stream it on Hulu or Starz.
'Perfect Strangers'
This hilarious show brought together two cousins who were strangers: Balki Bartokomous and Larry Appleton. Balki, played by Bronson Pinchot, hailed from a small village in Greece and came to America to find his family and start a new life. The adjustment took a few laughter-filled years.
Stream "Cousin Larry" and Balki on Hulu, Amazon Prime, YouTube, or iTunes.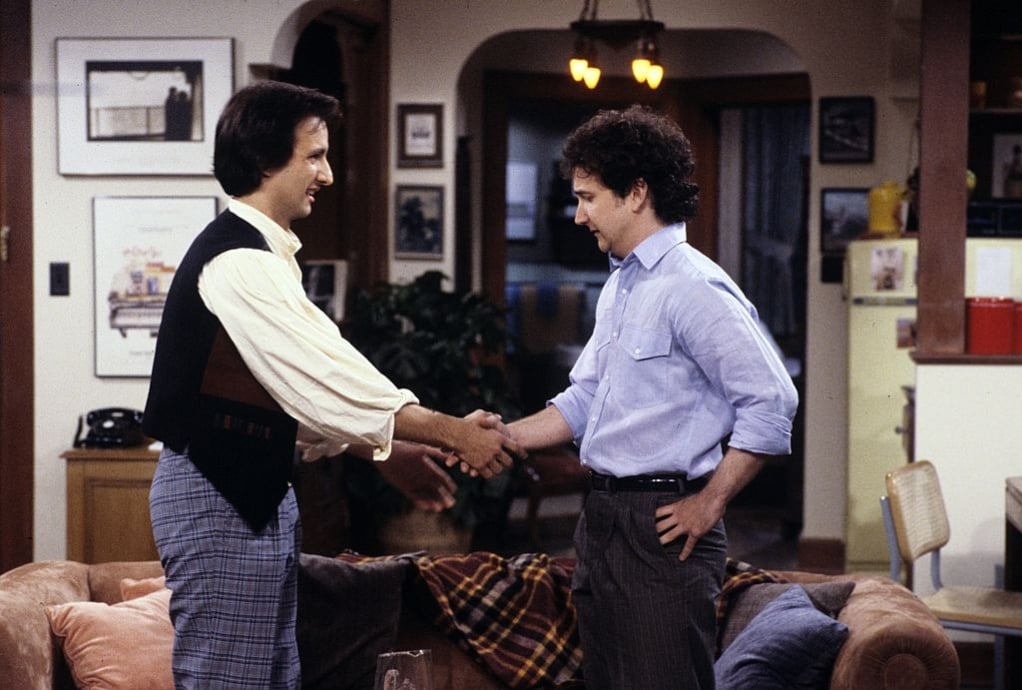 'Golden Girls'
You knew this would be on the list. Everyone can identify with Rose, Blanche, Dorothy, or Sophia in some form and the term "Golden Girls" stems from the funny women in this show. Watch the ladies in their golden years in Miami on Hulu, Philo, YouTube, iTunes, or Vudu.
'Family Ties'
Justine Bateman, Michael J. Fox, and Tina Yothers played siblings in this series that centered on the Keaton family. Parents Elyse and Steven had to contend with four children who all had extremely different personalities and views, which made for entertaining TV.
Even Courteney Cox joined the cast during the last two seasons. Watch the show on CBS All Access, Amazon Prime, YouTube, iTunes, or Vudu.
'Webster'
Another family show with a cute kid as the star, Webster featured Emmanuel Lewis as the title character. Webster was adopted by his godparents after his parents died.
They weren't ready for parenthood, but Webster helped them adjust. Stream the classic on Amazon Prime or YouTube.