12 Romance Novels with Older Main Characters
While romance is undoubtedly the most popular literary genre, it's sometimes hard to find romance novels with heroes and/or heroines who are a little (or a lot) on the older side.
Known as seasoned romance, mature romance, and midlife romance, these love stories sometimes fall by the wayside in favor of books about teen and 20-something protagonists. In these 12 romance novels, the main characters are in their 30s, 40s, 50s, or 60s.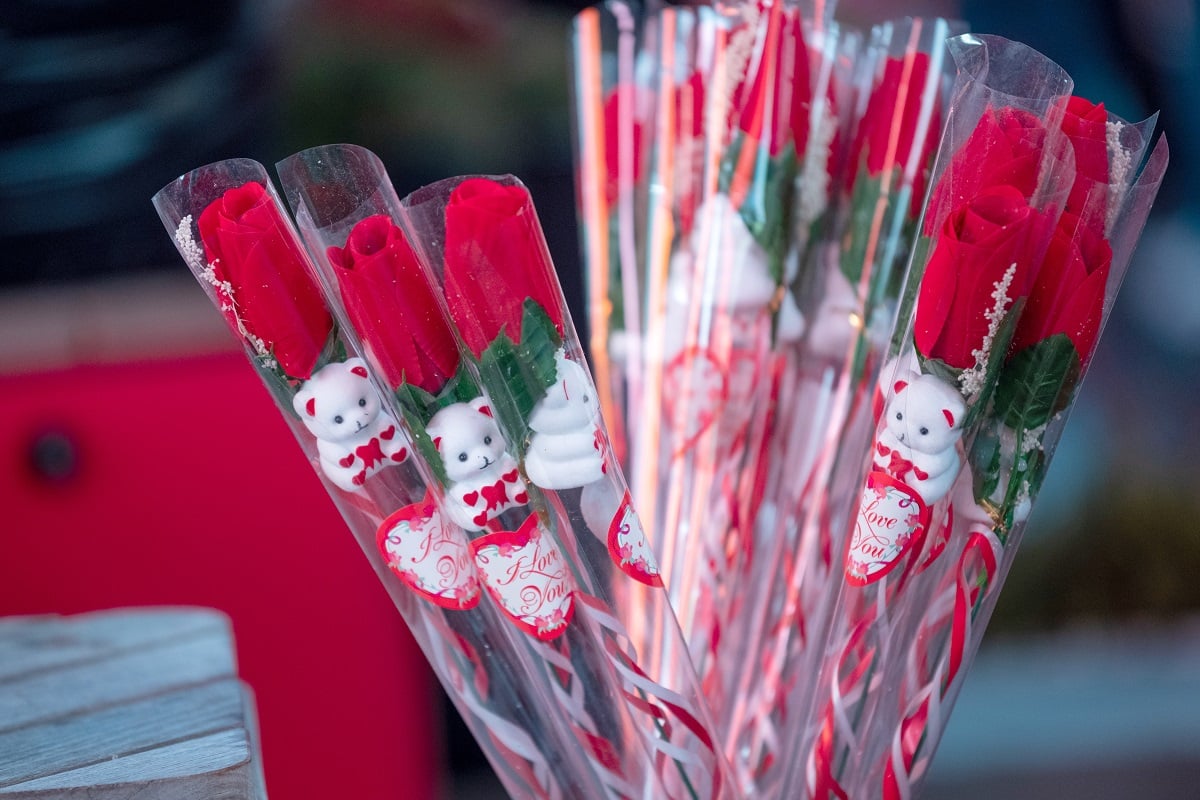 'Wild Like the Wind' by Kristen Ashley
Prolific romance novelist Kristen Ashley is known for her many books featuring steamy love stories between mature heroes and heroines, and Wild Like the Wind – from the Chaos series, about a gritty motorcycle club – is no exception. In this contemporary, high-octane romance, tough guy Hound reveals his nearly lifelong unrequited love for Keely, a widow raising two sons on her own.
'Royal Holiday' by Jasmine Guillory
New York Times bestselling romance author Jasmine Guillory weaves her popular brand of romantic comedy and intrigue into a royal holiday vacation in Royal Holiday. Both Vivian Forest, the mom of a celebrity stylist who's headed overseas to style the royal family, and Malcolm Hudson, a trusted employee of the Queen, are over 50 years old.
'The House in the Cerulean Sea' by TJ Klune
Lambda Literary Award winner TJ Klune's novel The House in the Cerulean Sea is an LGBTQ romance and contemporary fantasy that shot to fame on the Washington Post, New York Times, and USA Today bestseller lists. A caseworker at the Department in Charge of Magical Youth and a reclusive orphanage master find both love and chosen family in one another in this spellbinding tale.
'Major Pettigrew's Last Stand' by Helen Simonson
Helen Simonson's Major Pettigrew's Last Stand is a charming, humorous novel about finding love after loss and through differences both cultural and personal. The retired Major Ernest Pettigrew is a tradition-bound local in a small village on the English countryside; Mrs. Jasmina Ali is a far less reclusive Pakistani shopkeeper. But they find they have more in common than they think.
'That Kind of Guy' by Talia Hibbert
Talia Hibbert, perhaps best known for the wildly popular Brown Sisters trilogy, features a 40-year-old heroine in That Kind of Guy, the third book in the Ravenswood series. Rae is divorced and cynical about men. Still, she doesn't want her recently remarried ex to know that. So she enlists notorious playboy Zach Davis to serve as her fake boyfriend – at least at an upcoming awards ceremony.
'After Care' by L.B. Dunbar
L.B. Dunbar is an especially well-known author in the mature romance genre. In Dunbar's second-chance romance novel After Care – part of the aptly-named Sexy Silver Foxes series – a divorced mother of two and breast cancer survivor meets an independent-minded bachelor and band manager on a whirlwind vacation. What could go wrong?
'Mrs. Martin's Incomparable Adventure' by Courtney Milan
Bestselling novelist Courtney Milan does it again in Mrs. Martin's Incomparable Adventure, a lesbian romance set in the Victorian era. Mrs. Bertrice Martin, a 73-year-old widow, and 69-year-old Miss Violetta Beauchamps have one thing in common right away: Mrs. Martin's Terrible Nephew. Sparks fly when they team up to take him down once and for all.
'Gray Hair Don't Care' by Karen Booth
Karen Booth's Gray Hair Don't Care is a Gen-X romance about second chances, embracing your grays, and, sometimes, succumbing to fate. Lela, a 47-year-old divorced makeup artist, wakes up after a one-night stand to find Donovan – who also happens to be her college crush – gone.
To make matters worse, she gets a glimpse of her first gray hairs the same unfortunate morning. Three years later, the unlikely pair is thrown together again, and they have to decide whether they want to listen to the universe at last.
'Twice in a Lifetime' by Clare Lydon
Lesbian romance author Clare Lydon brings first loves Harriet and Sally back together for a second chance after 17 years of separation in Twice in a Lifetime. Sally isn't sure she can trust Harriet with her heart again – but will she give their love another shot?
'Anything Once' by Meka James
Meka James' Anything Once is an erotic novel with an established romance and a shocking plot twist. Married couple Quinn and Ian have had a good relationship for over a decade, but she realizes they might be missing something in the bedroom after a surprising discovery. To spice things up, she offers to try anything once – and she means anything.
'Love Is Never Lost' by Katy Regnery
Katy Regnery's novel Love Is Never Lost is a modern take on the Rip Van Winkle fairy tale.
Ripley Van Winkle is the quintessential all-American high school dream: quarterback, prom king, and boyfriend to one of the most popular girls in school. But just before graduating from high school, he experiences an injury that leaves him in a coma for 20 years. When he wakes up, he has to face a whole new world. There to help him is his childhood friend and crush, Katrina Van Tassel.
'The Fall' by Nia Forrester
Nia Forrester's The Fall is a literary novel with intriguing, well-developed characters and a heroine you can genuinely root for.
Feminist scholar and professor Lora Terry has worked at Gilchrist College for 15 years. When Malcolm T. Mitchell, a younger faculty member, arrives on the scene, she's a bit threatened by the competition – but also wildly attracted to the academic wunderkind.