'13 Going on 30′ Stars Mark Ruffalo and Jennifer Garner's Adorable Reunion Just Needs Razzles
13 Going on 30 was one of the most beloved movies of the early 2000s. Now, nearly 16 years after its release, its lead stars Mark Ruffalo and Jennifer Garner have reunited. The two shared an adorable selfie on social media with a caption fans could appreciate.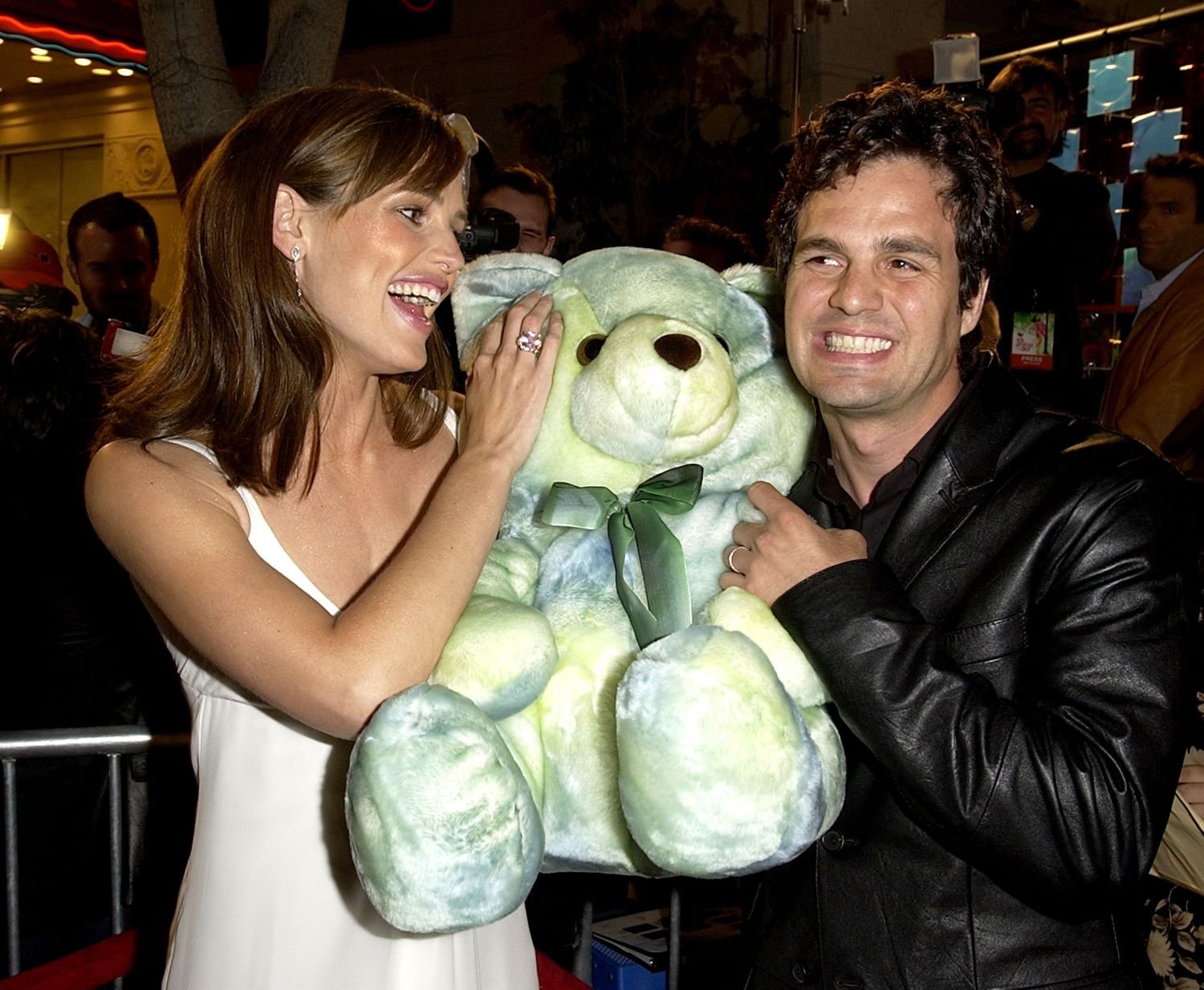 '13 Going on 30′ premiered in 2004 
A coming of age rom-com, 13 Going on 30 first hit theaters in 2004. It follows the life-changing adventures of Jenna Rink (Jennifer Garner), a 13-year-old who makes a wish on her birthday and wakes up in the body of her 30-year-old adult self. 
As an adult, Jenna realizes that she's turned into a self-centered mean girl. And she is heartbroken to learn that she never kept in touch with her neighbor and best friend Matt (Mark Ruffalo). Still 13 in her head, Jenna has to navigate her new New York City life as a high-profile magazine editor. 
Jennifer Garner and Mark Ruffalo loved working with each other 
Garner and Ruffalo's chemistry in 13 Going on 30 was spot on. And it's probably because the two got along so well. In a 2019 interview with ET, Ruffalo noted that he wasn't a huge star at the time. But he said Garner, who had just won her first Golden Globe Award for Alias, was always very nice to him.
"We had the sweetest time," Ruffalo recalled. "[Jennifer] was a big star then but I was kind of just starting out. She was just so lovely."
The '13 Going on 30′ stars are together again
After 13 Going on 30, Ruffalo went on to become a huge movie star. He's appeared in dozens of films, most notably, as Bruce Banner, aka the Hulk, in the Marvel Cinematic Universe. Garner has also had an immense career, with films like Elektra, Juno, and Peppermint under her belt. 
Now, over a decade after they worked on the rom-com, Garner and Ruffalo are reuniting for a new project. The two will star The Adam Project, an upcoming sci-fi film that also stars Ryan Reynolds, Zoe Saldana, and Catherin Keener. 
Garner and Ruffalo posted an adorable selfie on social media. And from Ruffalo's caption, it looks like they are currently in Canada together. 
"Reconnecting with an old pal," Ruffalo captioned the Twitter photo. "Anyone know where we can get Razzles in Canada?"
Garner also channeled 13 Going on 30 in her Instagram post, writing, "Wishing dust worked! And I got a perfect day with my old pal."
For fans of the movie, it was a treat to see the two stars reunite. Their new film wrapped in November 2020. And while it doesn't yet have an official premiere date, there is a good chance it will be released in late 2021.