'13 Reasons Why' Alum Dylan Minnette 'Could Not Be More Excited' to Be in 'Scream 5'
Horror lovers are giddy about the highly anticipated Scream sequel, which will welcome back some familiar faces from the franchise. There will also be some new blood on set, including 13 Reasons Why alum, Dylan Minnette.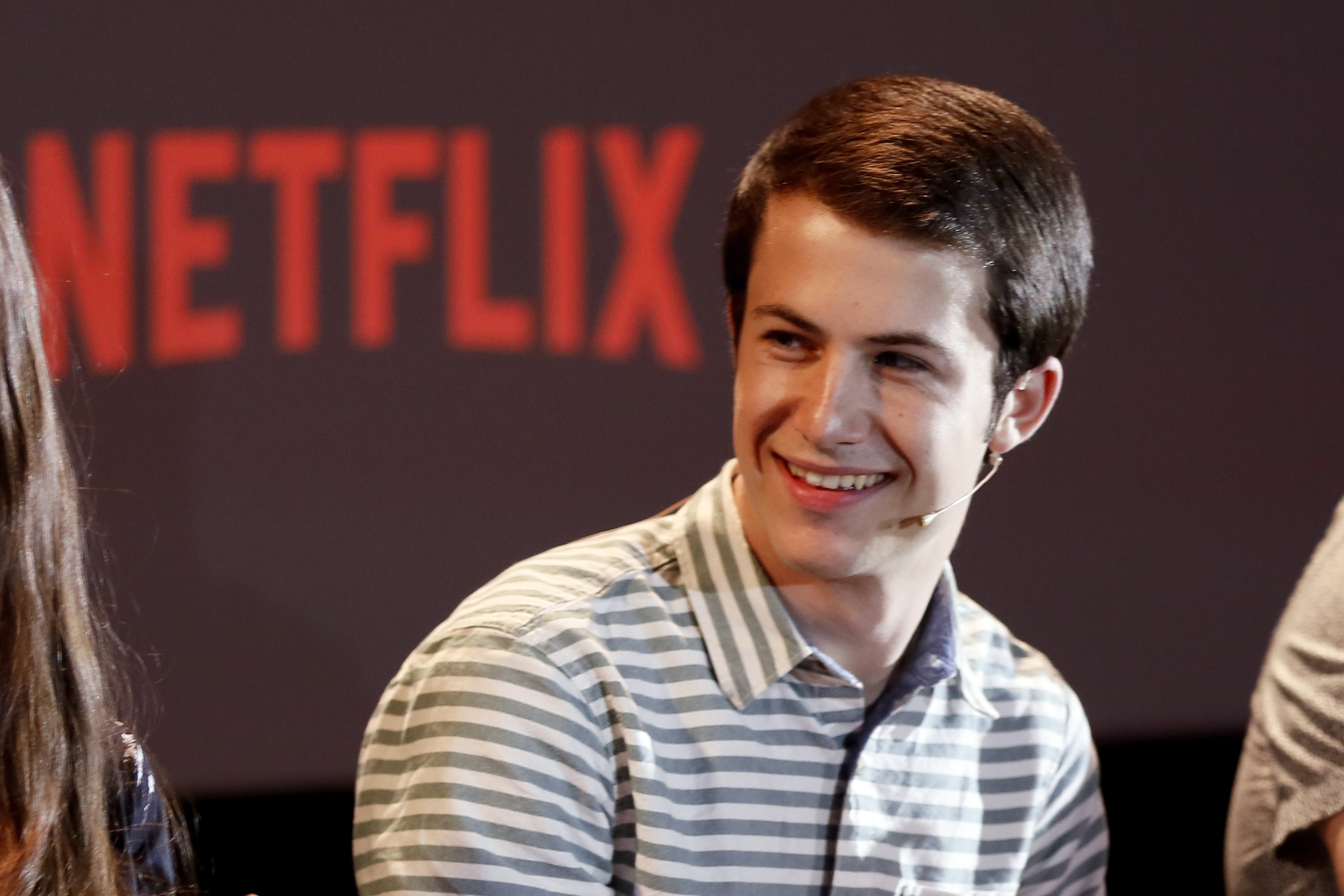 Newcomers will join 'Scream' vets in the fifth installment
Deadline reported that Minnette will join the cast of the fifth Scream movie. Also new to the franchise are Mason Gooding, Mikey Madison, Kyle Gallner, and Jasmin Savoy Brown.
Fans will recognize Minnette from a string of high-profile television appearances, including his portrayal of Clay in the Netflix drama, 13 Reasons Why. Before that, he landed a regular gig on Saving Grace, as well as numerous recurring roles, such as stints on Prison Break, Lost, and Scandal.
Media buffs may remember Gooding from movies like Booksmart and guest-starring roles on Ballers and Love Victor, among other shows. Likewise, Madison has scored parts in big-screen crowd-pleasers such as Once Upon A Time…In Hollywood but is best known as Max Fox on Better Things.
From Veronica Mars to Dear White People, Gallner has popped up in a slew of TV and film projects dating back two decades. Brown is also building a solid resume with roles in The Leftovers, For the People, and other titles.
Back for more scares are Scream franchise OGs, Neve Campbell, David Arquette, and Courteney Cox, who are reprising their roles from the first four installments. Marley Shelton, who appeared in Scream 4, will also return.
Dylan Minnette tweeted about his excitement surrounding 'Scream'
Scream is an iconic film series surrounding a legendary Ghostface killer. The classic slasher franchise boasts an impressive fan base that apparently includes one of its newest stars, Minnette. The actor tweeted his feelings about joining the cast of Scream 5, and — spoiler alert — he's pretty excited.
"Scream is one of my favorite movies/franchises of all time, and I honestly could not be more excited to be a part of this," Minnette wrote.
Franchise vet David Arquette is pretty thrilled to be involved too
Minnette isn't the only Scream 5 cast member who is stoked to be on board the project. Arquette, who originated the Dewey character in Scream, was the first franchise star to sign on to the latest sequel. After coming aboard, the actor opened up about returning to the series.
Deadline quoted Arquette as saying, "I am thrilled to be playing Dewey again and to reunite with my Scream family, old and new. Scream has been such a big part of my life, and for both the fans and myself, I look forward to honoring Wes Craven's legacy."
Original 'Scream' writer Kevin Williamson is back with a new creative team
Along with several original cast members, the legacy continues behind the camera. Kevin Williamson, who wrote Scream as well as Scream 2 and Scream 4, will serve as the executive producer on Scream 5. Newcomers James Vanderbilt and Guy Busick will partner to co-write the script.
The late Wes Craven owned the director's chair in the first four installments. This time, Ready or Not directors, Matt Bettinelli-Olpin and Tyler Gillett of Radio Silence productions, will tag-team Scream 5.
Williamson told Deadline this about the creative minds behind the newest chapter of the Ghostface killer saga: "I'm excited to reteam with David and work with Jamie, Guy, and Radio Silence on the next Scream. Their take on the movie is both original, inventive, and honors Wes' legacy in a wonderful way. Ready or Not was my favorite horror film of last year, and I can't wait to see what their amazing talents bring to the Scream universe. I'm thrilled to be a part of it."
Follow Erika Delgado on Twitter.