'13 Reasons Why' Showrunner Confessed How Re-Watching 'A Dozen Finales' Helped Him Craft a Fitting Ending
The Netflix drama, 13 Reasons Why, delivered three seasons of compelling stories centered around flawed yet relatable characters. Now, to the dismay of fans, the narrative will come to a close with the upcoming fourth season. Here is what we learned about how the showrunner crafted a fitting ending.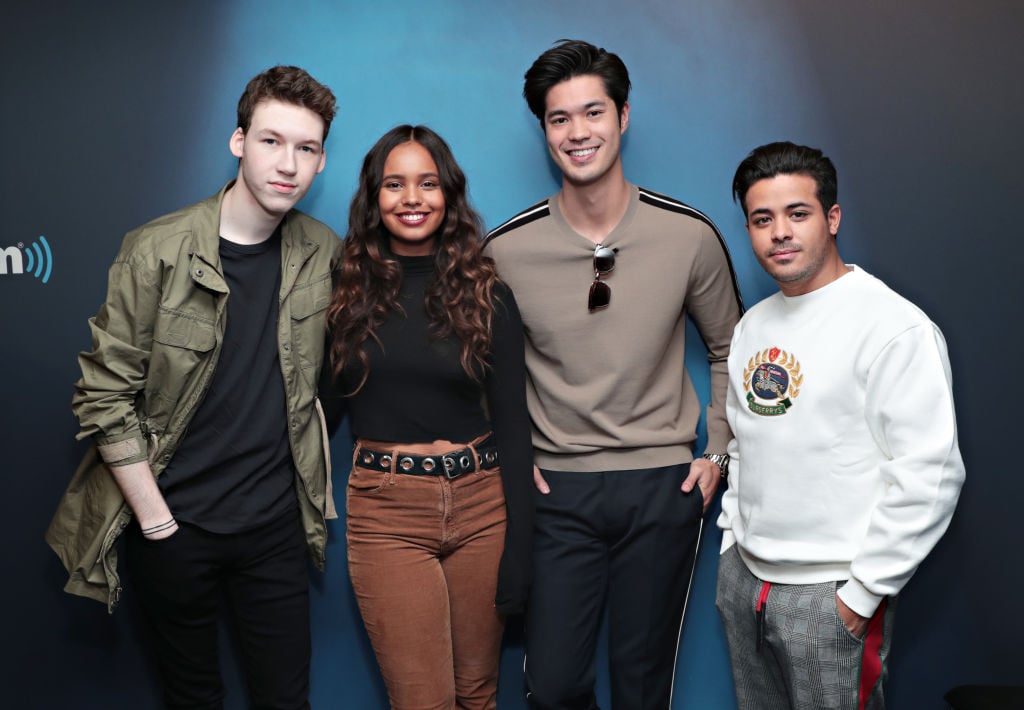 Show boss, Brian Yorkey, explained the decision to conclude '13 Reasons Why' after season 4
Some fans are wondering about the decision to end 13 Reasons Why after the fourth season. Netflix has a solid track record of long-running series, including Orange is the New Black, which ran for seven seasons and House of Cards, which concluded after six seasons.
Like their predecessors, it seems that the skilled actors and talented production pros behind 13 Reasons Why could continue to tell compelling stories over the course of several more seasons. In an interview with Entertainment Weekly, Brian Yorkey said this about the creative decision to end the show.
Somewhere in the midst of making season 2, when it became clear that we might have the chance to make more seasons of this, I pretty quickly got to a place where it felt like a four-season story. I'm always a little bit suspicious of high school shows that go beyond four seasons because high school is four years long.

So, when somehow high school shows become seven and eight seasons long, don't get me wrong I watch them all, but I tend to get a little suspicious of something that began as a high school show. And it felt like bringing these characters to their graduation and to scattering to their next things felt like the logical ending point.

So, for a long time, the idea has been, should we be so lucky to have the opportunity, we would do four seasons of this. So certainly, going into breaking story for season 4, we knew it was the end.

Brian Yorkey to Entertainment Weekly
Before writing the final episode, Yorkey did his research
RELATED: '13 Reasons Why' Showrunner Teases Trouble in Paradise for a Fan-Favorite Twosome
In the Entertainment Weekly interview Yorkey reflected on past finales of popular shows, and admitted he felt pressure about creating the final episode of 13 Reasons Why. He explained where much of that pressure stemmed from, how he handled it, and what research he did to craft a fitting ending. The showrunner said this:
We all argue about who stuck the landing and who didn't, and it's a tremendous amount of pressure. Before we went into the writers' room for season 4 I got obsessively into it, I read every review of the end of The Sopranos, of Lost, of How I Met Your Mother, of Breaking Bad, of Gossip Girl, all those shows that got planned endings, I read everything.

I re-watched maybe a dozen finales, and then I was like, "Okay, I'm setting it aside and writing the show and we'll see where it ends and we'll try to end it as we began it, which is as honestly as we can and as truthfully as we can and whatever happens, happens." And I will say, I'm incredibly proud of our finale episode.

Brian Yorkey to Entertainment Weekly
'13 Reasons Why' returns in June
It is anyone's guess how 13 Reasons Why will end, but fans will not have to wait much longer to find out. Season four of the show will launch on June 5 on Netflix. Until the show returns, fans can catch up on the first three seasons streaming now on Netflix.
RELATED: '13 Reasons Why' Boss Teases What's to Come in a 'Supersized' Series Finale