15 Bizarre Royal Halloween Traditions
The British Royal Family and other royals around the globe love holidays as much as we do. However, many royal families aren't too keen on celebrating Halloween, at least not publicly. Luckily for you, we've uncovered some royal Halloween traditions from the Windsors and beyond, including one surprising ritual practiced every year.
1. All Hallows' Eve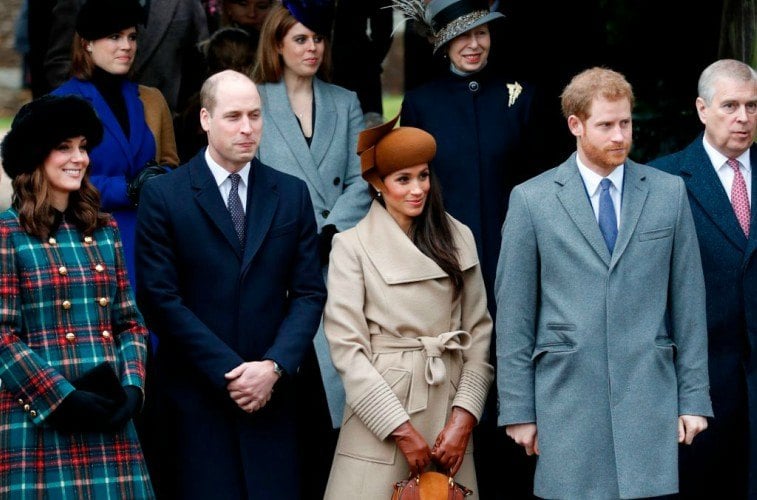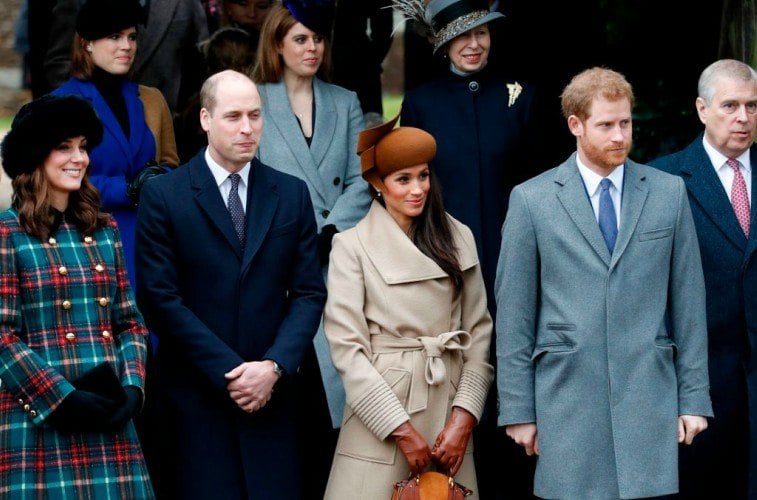 If you love and adore Harry Potter as much as we do, then you know folks in the U.K. love All Hallows' Eve. Celebrated on Oct. 31, their traditions are fairly similar to the ones we have in the United States. However, the Brits do have some Halloween traditions and beliefs of their own.
In England, it's thought that you're guaranteeing your own death if you look at your shadow in the moonlight on All Hallows' Eve. We've heard worse.
Next: Why Halloween got banned in England
2. Queen Victoria's decree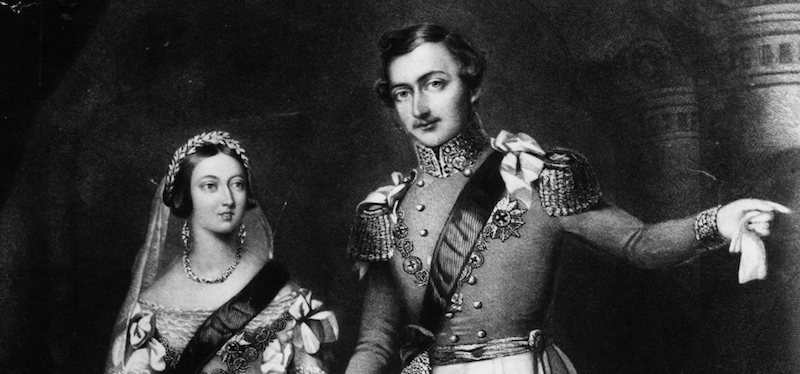 As the Brits colonized different regions of the world, they brought their traditions, including Halloween, with them. But the spooky fun came to a screeching halt in the latter half of the 19th century. Under the reign of Queen Victoria, Victorianism was born.
The new social code called for a rigid class hierarchy, sexist gender roles, sexual restraint, and an obsession with manners among other things. Of course, Halloween was banished during this era. The current monarchy is clearly not as strict Queen Victoria, but the British royals don't exactly celebrate Halloween.
Next: The queen doesn't acknowledge it. 
3. Queen Elizabeth is not a fan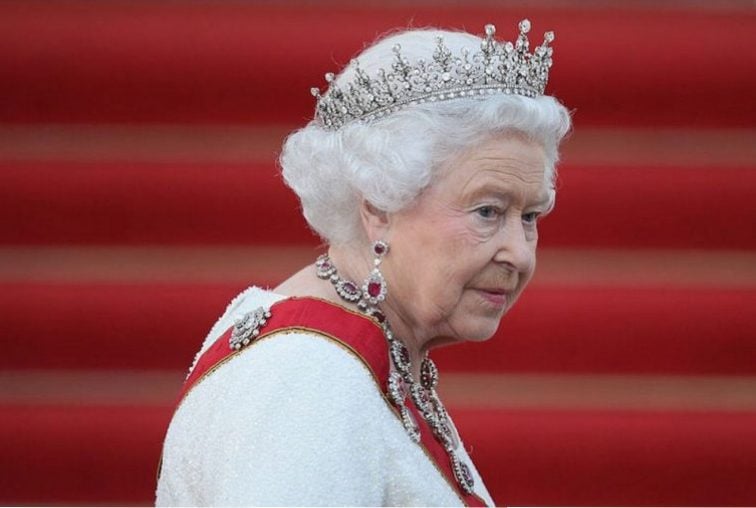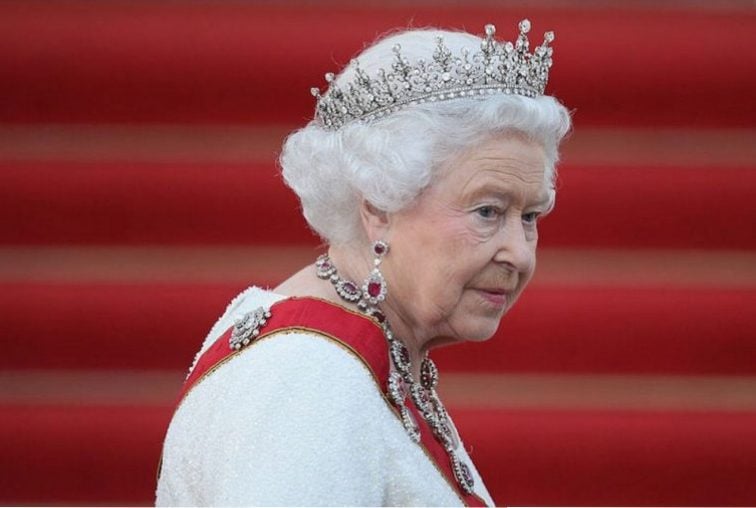 Queen Elizabeth II has ran the British royal family with her steely gaze and iconic hats since 1952. In all that time, the queen has never been known to dress up for Halloween, and she certainly hasn't opened up Buckingham Palace for the public to come trick or treat for any tasty candies. Sources close to the queen say that Her Majesty is not a fan of the holiday, probably because she is a traditional, devout Chrisitan.
Royal experts say Queen Elizabeth II and her family will never celebrate or indulge in the holiday for all the world to see.
Next: How William and Kate keep Halloween on the down low
4. A secret celebration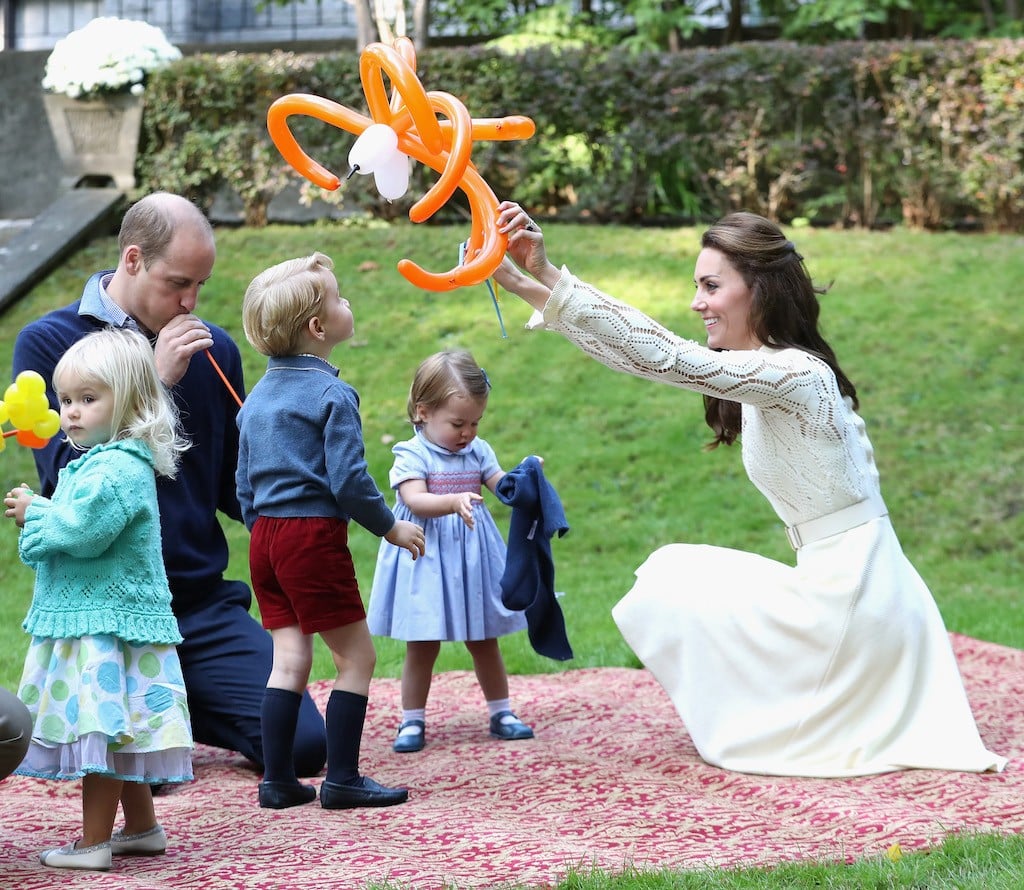 Since having their first child, Prince George in 2013, Prince William and Duchess Kate Middleton walk to the beat of their own drum when it comes to raising their children. They've shunned royal parenting traditions in favor for more modern practices for Prince George, Princess Charlotte, and Prince Louis.
Their flair for modernity likely extends to Halloween. Royal expert Christina Reeves believe the royal couple probably celebrates Halloween with their kiddos in the privacy of their own home.
Next: Something special for the kids. 
5. Keeping it lowkey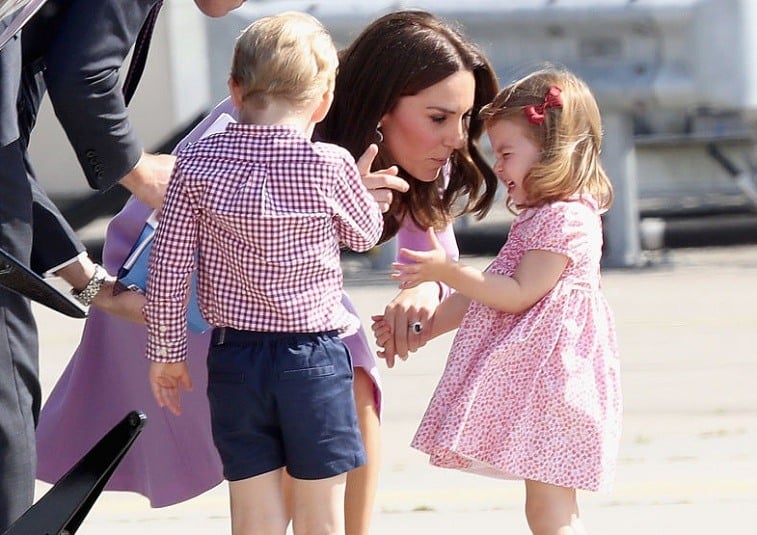 Though Prince George and Princess Charlotte might get a Halloween celebration (Prince Louis is probably too small to care), Reeves doesn't believe that their Halloween festivities will look anything like the ones that we are used to seeing. She's convinced that there will be no dressing up and certainly no candy.
Reeves explained, "The royals certainly don't publicly celebrate Halloween; however, Kate's mother, Carole Middleton, and sister, Pippa Middleton might well put their party planning skills to good use. It's likely they will throw a private party for George and Charlotte behind closed doors. Whether it's rustling up a quick Pumpkin pie or soup, I'm sure they won't let it go unnoticed."
Next: Celebrating a new season.
6. Decorations galore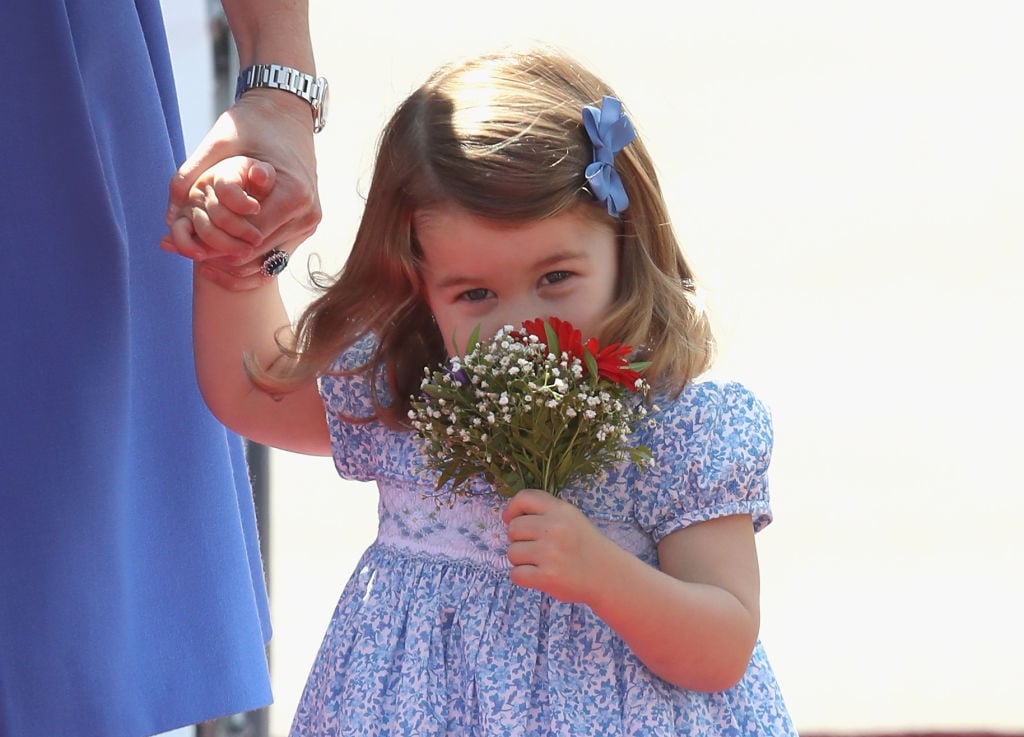 While the royal probably won't call it Halloween, we can certainly see Duchess Kate and Prince William carving pumpkins with their two eldest children and decorating their home with colors that are reminiscent of fall. We suppose we'll have to wait until the kids older to really get the inside scoop of what Halloween looked like inside Buckingham Palace.
Next: Not mentioning it in public
7. Staying coy in public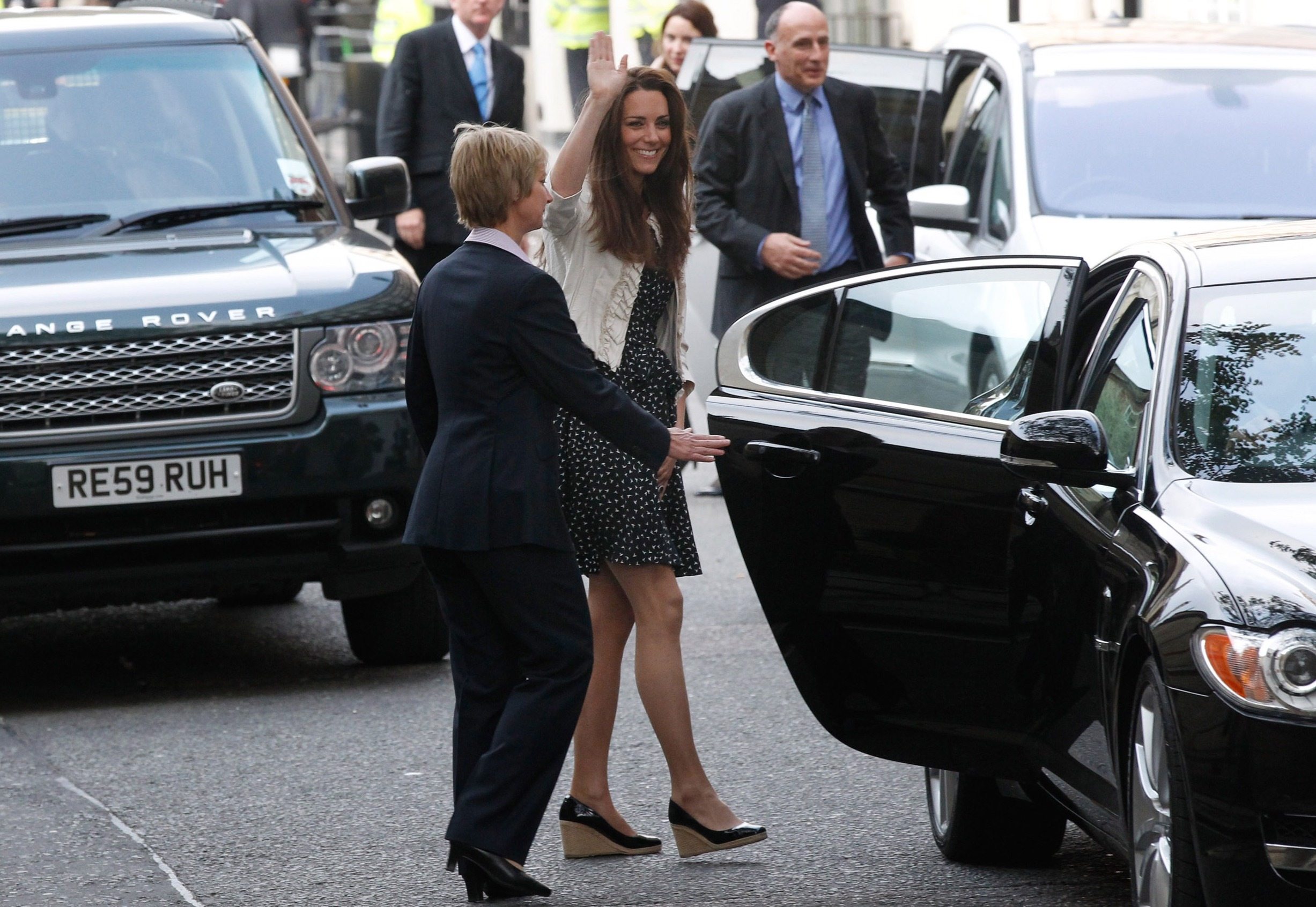 Since Prince William and Duchess Kate Middleton can't celebrate the holiday publicly, the typically fill their schedules with other things. In 2017, the duchess indulged in her favorite sport, tennis. She visited the Tennis Lawn association which teaches young children, ages 5 to 8 years old, how to play and enjoy tennis. She also had the opportunity to meet some of the U.K.'s top junior talents.
Next: Costume drama
8. No dressing up
Duchess Kate Middleton certainly celebrated Halloween growing up. In fact, her parents Carole and Michael Middleton have owned the company Party Pieces since 1987. The company is just one component of the Middleton's massive fortune, and it is a must-visit for anyone throwing a party or getting ready for a festive occasion.
However, in recent years, the Middleton's have received backlash that the costume selection they carry for children is "too sexy." Keeping the princes and the princess in their normal children's attire is probably the best bet if the prince and duchess want to keep their Halloween as scandal-free as possible. Still, it's kind of sad that the littlest royals can't dress up. However, considering their uncle Prince Harry's track record with costumes it might be best.
Next: A poor track record 
9. A costuming disaster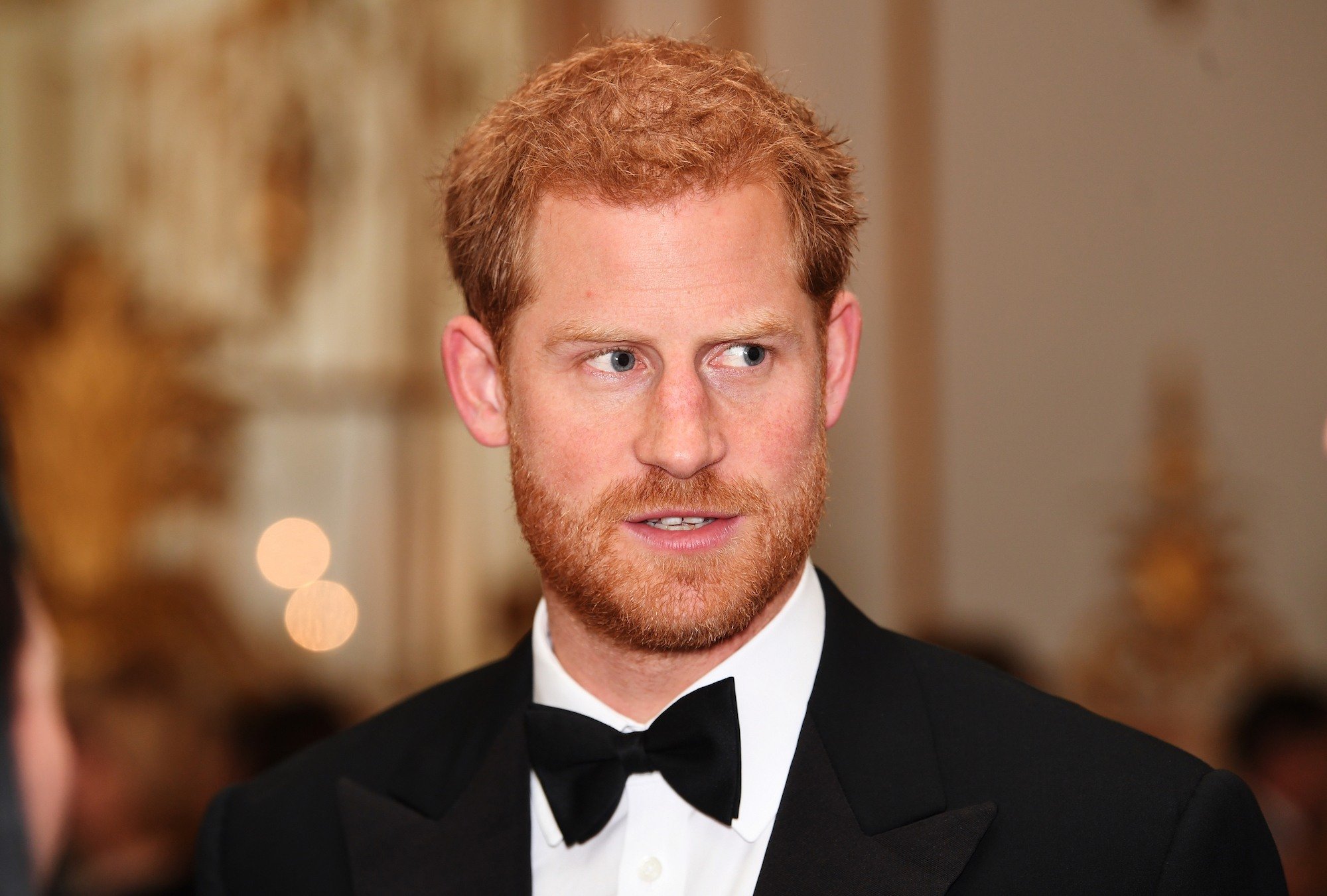 Though it wasn't for Halloween, in 2005 when he was 20 years old, Prince Harry found himself in quite the pickle when he dressed up as a Nazi officer for a costume party. People were disgusted and horrified by his behavior. The tabloids labeled the prince, Harry the Nazi. He ended up releasing a statement saying he was "very sorry if I caused any offense or embarrassment to anyone."
We can see why costumes, in general, are a royal "don't."
Next: Secret Halloween parties across the globe. 
10. A Halloween bash in Saudi Arabia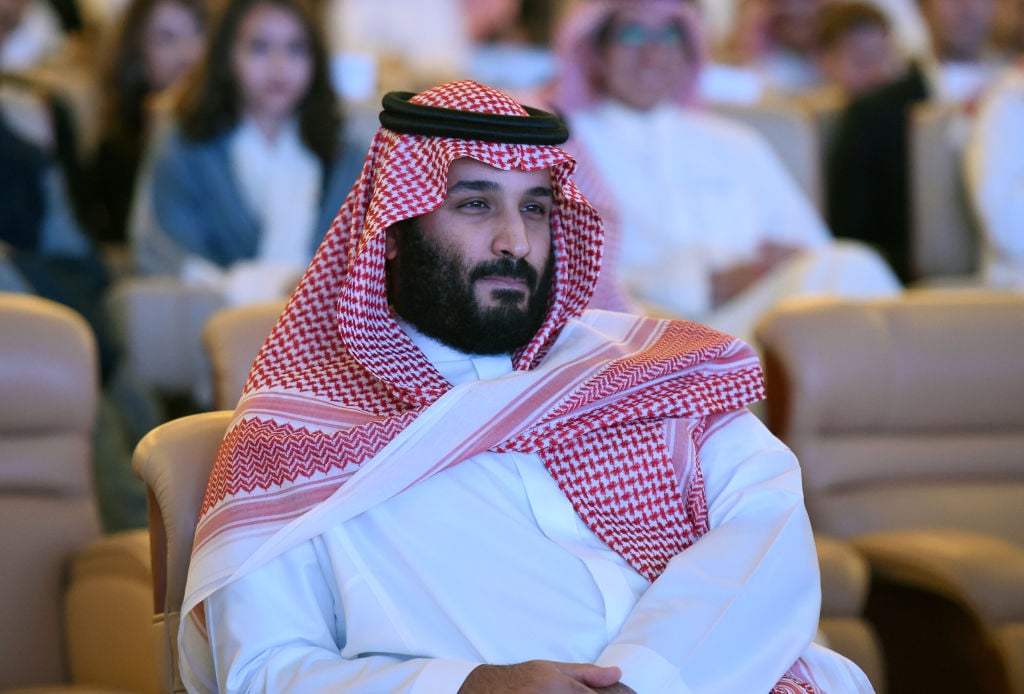 It seems like Queen Elizabeth and her family shun Halloween for a good reason. In the '90s they were in headlines almost every other week for something, and they don't want any of that stirring up again. Unfortunately, the princes of Saudi Arabia didn't get that memo.
In 2009, a member of the Saudi Arabian royal family threw a massive underground Halloween party, which broke all the country's Islamic taboos. Apparently, liquor, drugs, and prostitutes were in abundance. The underground party scene in Suadi Arabia has exploded over the years because society has only gotten more strict.  One high-society Saudi told The Guardian, "The increased conservatism of our society over these past years has only moved social interaction to the inside of people's homes."
Next: Sneaking in their fun.
11. Meghan and Harry's Holloween tradition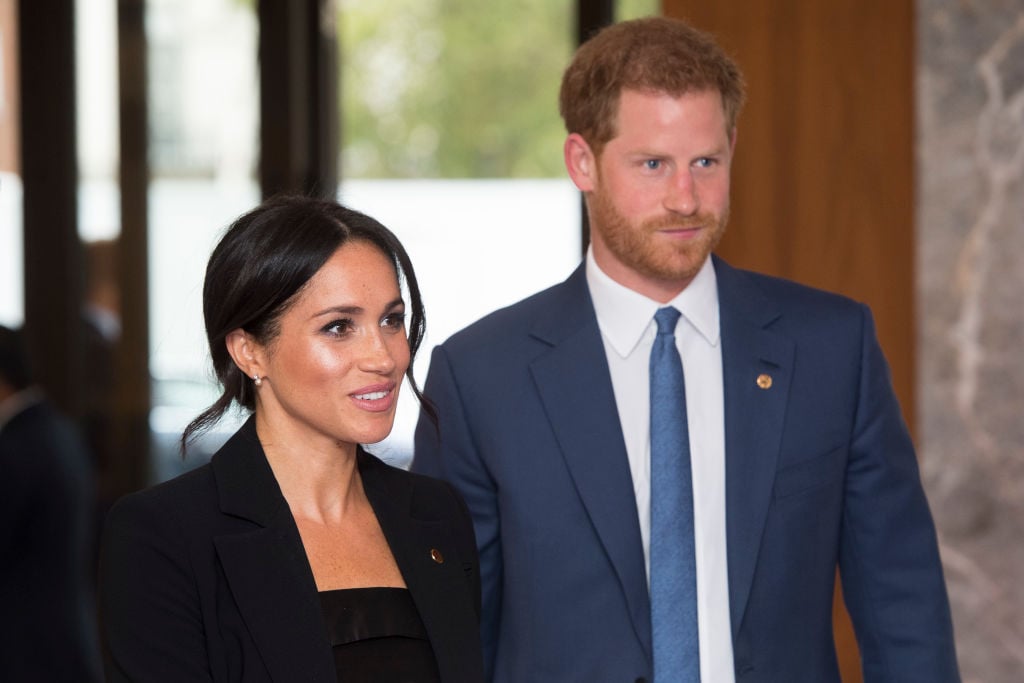 Duchess Meghan Markle seems to be fitting in perfectly with the royal family, so she probably won't be dressing up for the holiday either. However, that doesn't mean Markle and Prince Harry haven't celebrated the occasion in the past. We don't know how accurate the Lifetime film, Harry & Meghan: A Royal Romance was, but it claims the pair did attend a Halloween soiree in 2016.
The prince was allegedly visiting the duchess in Toronto where she was working and to sneak into the Halloween party at SoHo House, he put on a giant frog costume. The duchess was dressed as Hillary Clinton.
Next: Masks are their friends. 
12. Trick or treating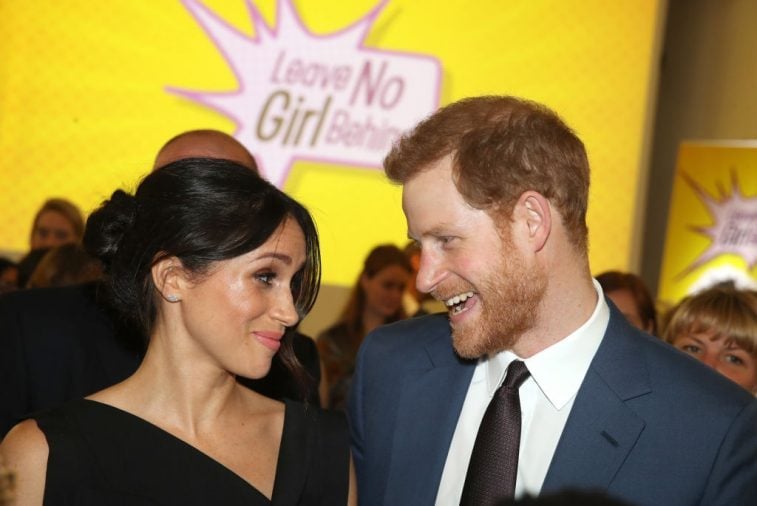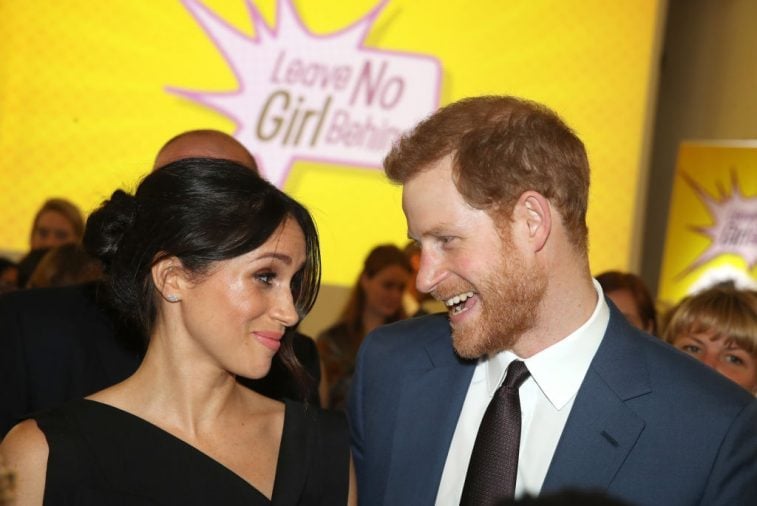 Going to a Halloween party wasn't the only way Prince Harry and the Duchess of Sussex have rebelled against Halloween royal rules in the past. They have also gone trick or treating together in the past. According to E! online, a masked Harry and Meghan trick or treated together one Halloween.
Now that Markle is an official royal we doubt they could get away with that again.
Next: It's a no-no in Spain
13. The Spanish royals don't indulge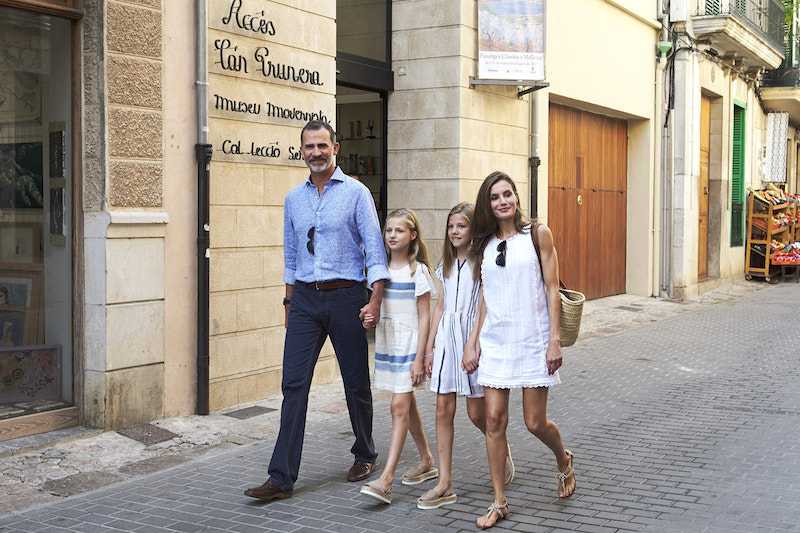 The Spanish royal family is picture perfect. Typically, King Felipe, Queen Letizia, and Princess Leonor and Sofia tend to be drama-free. However, some recent drama between Queen Letizia and the king's mother Queen Sofía has been made public. Right now the Spanish royal family is trying to stay as under the radar as possible, so we doubt Halloween is something they will partake in.
After all, Spain's Roman Catholic bishops have recently urged parents not to allow their children to dress up at Halloween labeling it an "occult and anti-Christian" custom.
Next: Working instead of playing. 
14. Charity work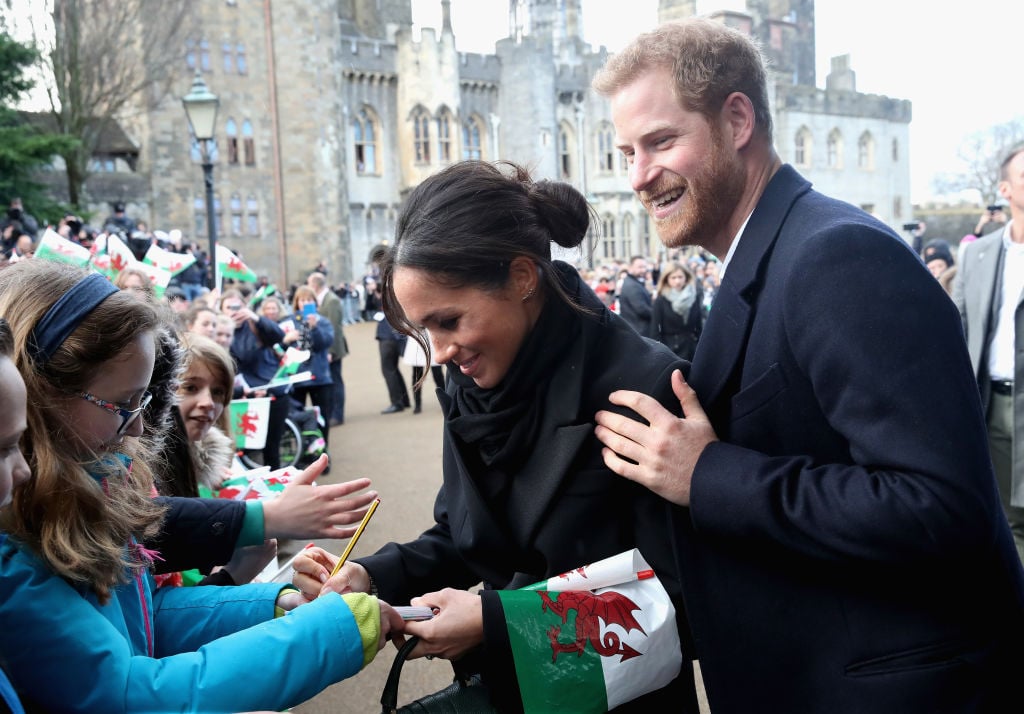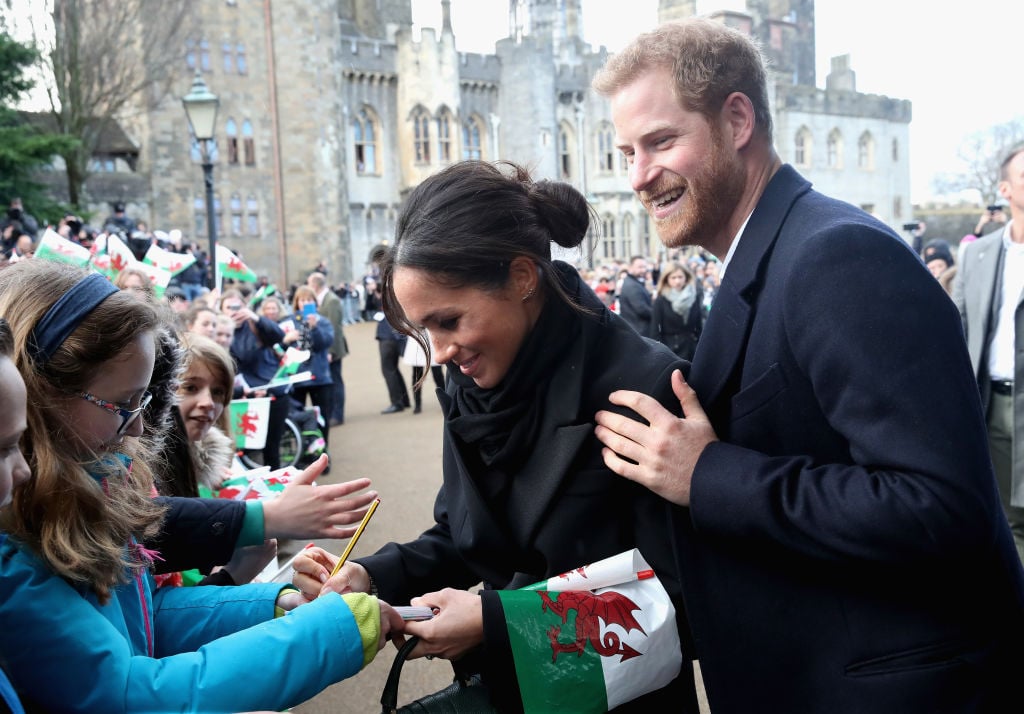 If nothing else, the British royal family is known for their charity work. For Halloween 2017, a still single Prince Harry was in Chicago, visiting with former First Lady Michelle Obama for the inaugural summit of the Obama Foundation. This year, the prince and his wife Duchess Meghan Markle will be traveling and finishing up at the annual Invictus Games.
It seems like their schedule won't allow them the chance to sneak off and get festive.
Next: Getting royally festive.  
15. Halloween as the royals
Though the royal families across the globe choose not to celebrate Halloween for one reason or another, those of us who do observe the occasion can always feel a bit more regal by dressing up as our favorite royal for the day. We bet we'll see more than one Prince Harry and Meghan Markle on the streets this year.