15 Classic Fall Movies You Should Dive Into This Autumn
When the leaves begin to change colors, and pumpkin spice lattes are all the rage, we all know that this means the crisp days of autumn are upon us. People hang up their beach towels and fold up their lawn chairs in favor of sweaters, boots, and evenings huddled under the blankets with their favorite warm beverages in hand. Though there are a ton of fall outdoor activities like apple picking and holiday shopping, shorter days filled with crisp air is also a time to catch up on some classic movies.
From classic narratives filled with drama to other movies that have romances and heartbreak at the center, here is the ultimate list of fall movies that you and your loved ones can cozy up with this autumn.
1. Remember the Titans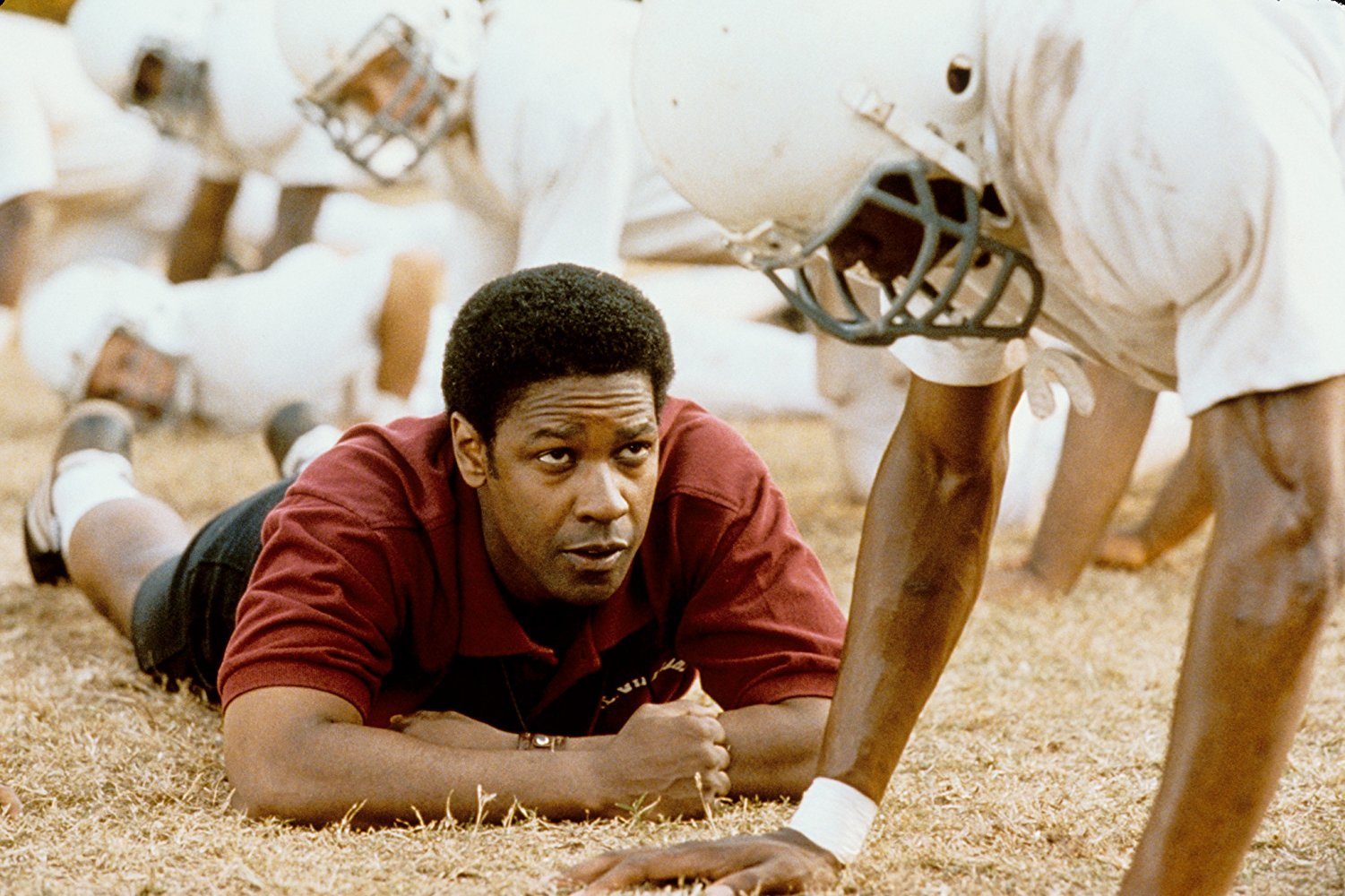 We all know that the end of summer and the beginning of fall means two things, back to school and football season. The classic football film, Remember the Titans has all of those themes and a sprinkling of American history wrapped into one film. The movie is set in 1971 in Alexandria, Virginia, a town reeling from the integration of both their high school and their football team.
Denzel Washington plays Herman Boone, a real-life football coach who was hired by the school board to integrate the reluctant.  T. C. Williams High School football team over Bill Yoast (Will Patton), the school's longtime assistant coach. With suspicion between them and a community on the brink, the two men must learn to work together to put together a well-rounded football team with young men who must learn to respect themselves and their differences. Remember the Titans is the perfect fall flick.
Next: Everyone's favorite romantic comedy. 
2. When Harry Met Sally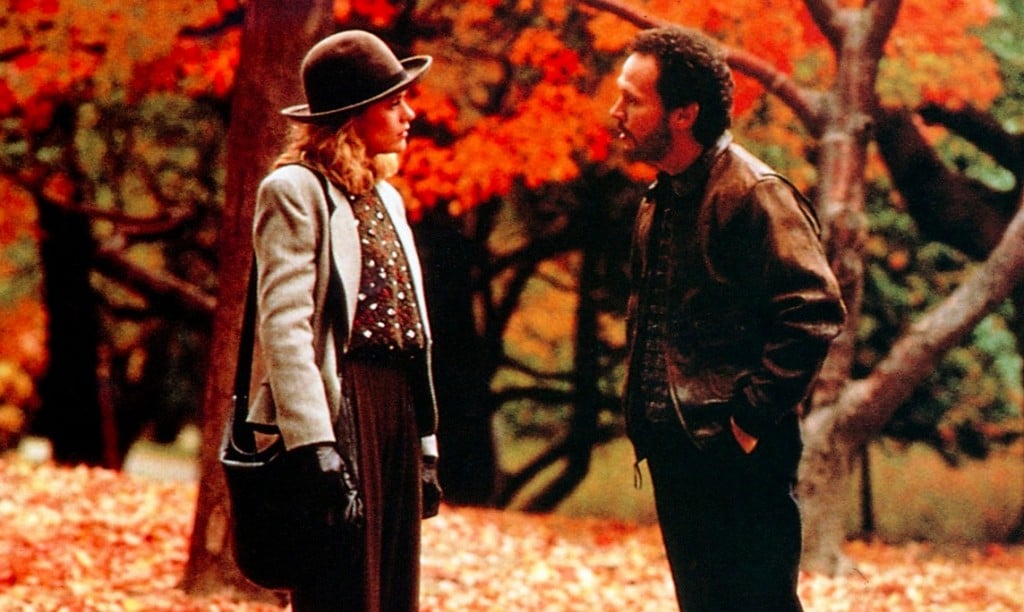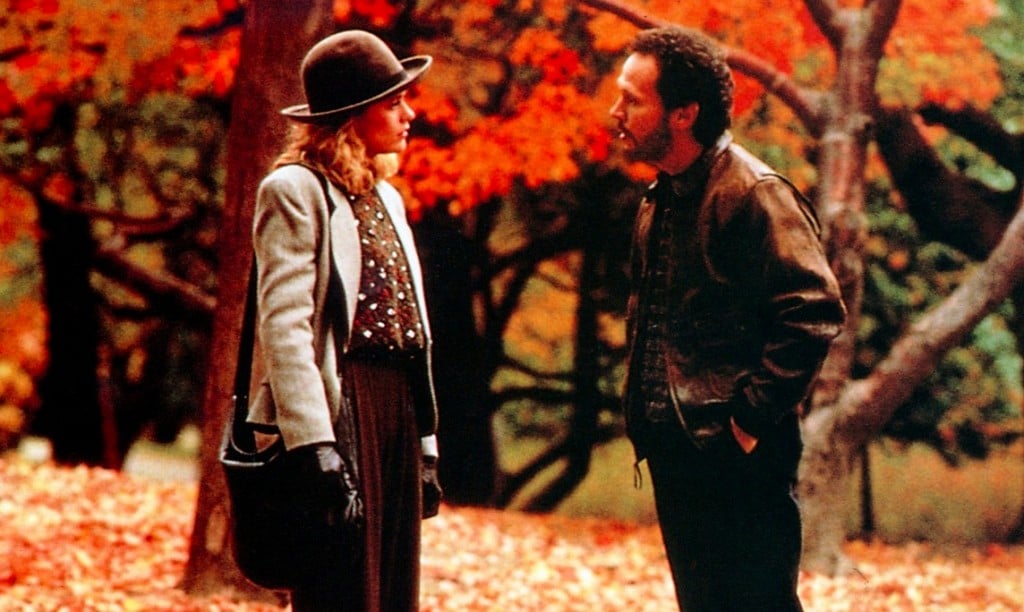 Many folks still call When Harry Met Sally, the quintessential romantic comedy, perhaps because it's devoid of all of the fluff and drama that is typically jam-packed in rom-coms. Beginning in 1977 and told over the course of several years, the film follows Harry Burns (Billy Crystal) and Sally Albright (Meg Ryan) who after finishing college travel together from Chicago to New York. Vastly different people with opposing views of the world, the pair strike up a friendship and maybe something more.
Written by Nora Ephron, the film is mostly set in the late '80s is stunning New York, and involves various views of Central Park in the midst of autumn. The characters' crips '80s fall wardrobe also reflects everyone's favorite season.
Next: A fun film about some sister witches. 
3. Practical Magic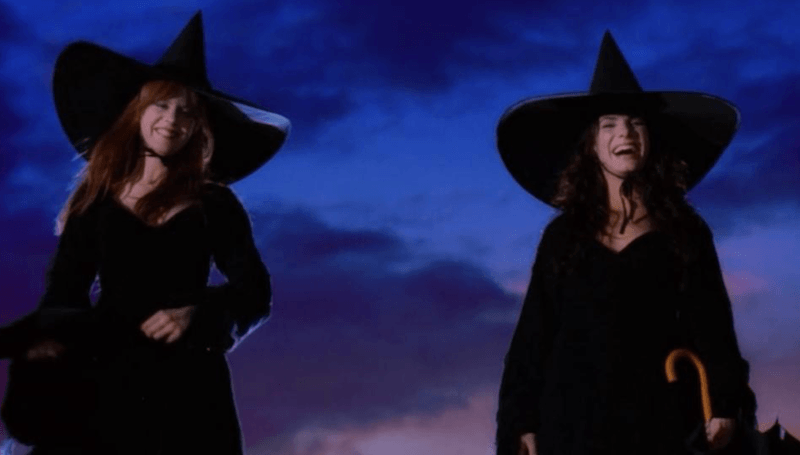 What's more fall than a film that centers around a couple of witches? Practical Magic follows Sally (Sandra Bullock) and Gillian Owens (Nicole Kidman), sisters born into a magical family who have tried to avoid their calling at all cost. Apparently, they would've ignored their Hogwarts letters had they received them.
Everything changes when Gillian's abusive boyfriend, Jimmy Angelo, dies suddenly and the sisters must tap into the witchcraft they've been trying to avoid all of their love to avoid suspicion. Unfortunately, things don't exactly go according to plan. Nonetheless, spells, candles, witches, and small towns scream autumn to us.
Next: A Julia Roberts fan favorite. 
4. Stepmom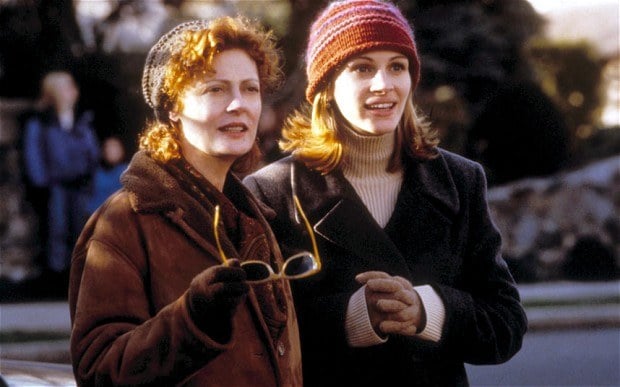 Stepmom is a heartbreaking drama that follows, Jackie (Susan Sarandon), the mother of two children, who is shaken to her core when just three years after her divorce from her ex-husband, Luke Harrison (Ed Harris) he announces his engagement to Isabel Kelly (Julia Roberts), a much younger woman. Things become even more contentious when Jackie is diagnosed with advanced cancer.
As Isabel learns to navigate her new reality with two children who clearly despise her, Jackie must also come to terms with her mortality and the woman who will remain in her kids' lives. Set in New York City, the family drama is a heartbreaking display filled with cold weather, cool attitudes, and some tough choices.
Next: A drama centering around an influential teacher. 
5. Dead Poets Society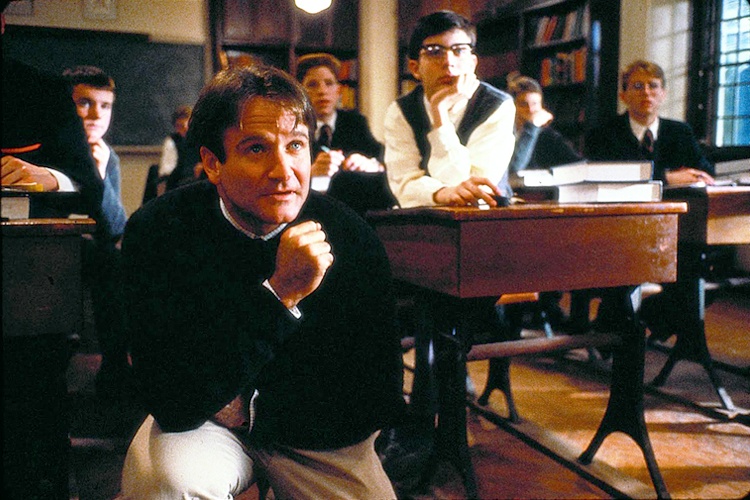 A classic starring the late legendary Robin Williams, Dead Poets Society follows English teacher John Keating (Williams) who inspires his students at the elite all-boys boarding school Welton Academy though poetry. Set in 1959, one of Keating's students is Todd Anderson (Ethan Hawke), a shy boy who begins his senior year at the school. Dead Poets Society is about the pain and heartbreak of adolescence, especially when you're different. Set against a stunning Vermont tapestry, the 1989 film is both devastating and eye-opening.
As Keating says in the film, "No matter what anybody tells you, words and ideas can change the world."
Next: A devastating love story. 
6. Autumn in New York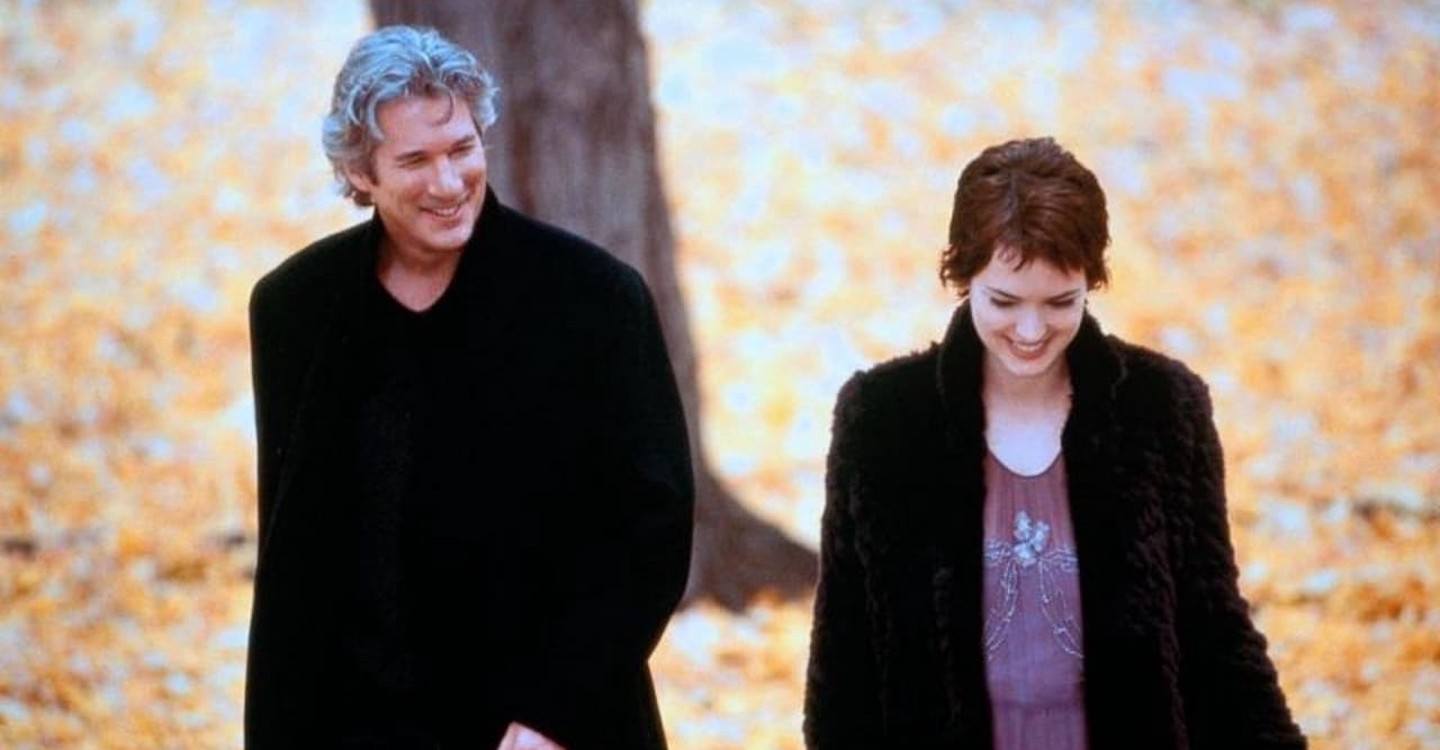 If you're desperate for a good fall cry, we think Richard Gere and Winona Rider in Autumn in New York is the perfect flick to cozy up to. The romantic drama follows Will Keane (Gere), a New York restaurateur and notorious playboy whose life and ways come to a screeching halt when he meets 21-year old, Charlotte Fielding (Ryder). Spending the fall with Charlotte, Will realizes everything he thinks about women, and relationships might be wrong, but that doesn't mean he's going to find a happily ever after with Charlotte.
There is hardly a city more breathtaking than NYC just before the harsh winter hits.
Next: A beloved Tom Hanks and Meg Ryan romance. 
7. You've Got Mail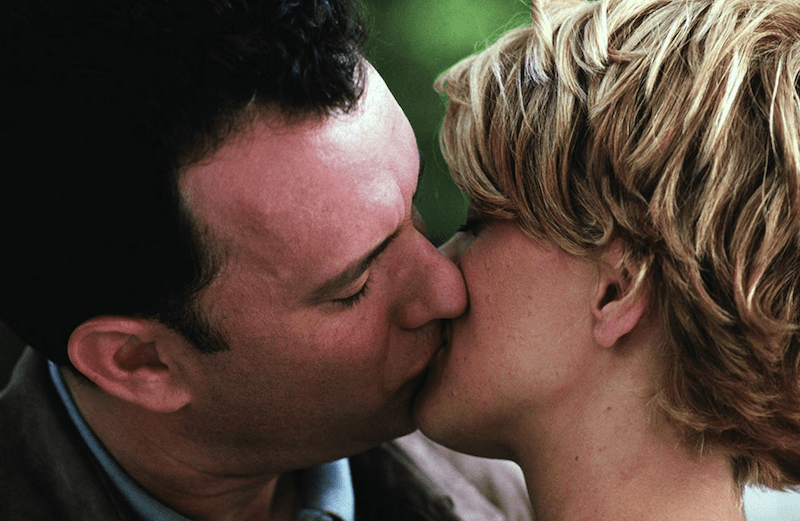 We don't care what season it is, but Tom Hanks and Meg Ryan reunited in a romantic comedy after the legendary Sleepless in Seattle is always a brilliant idea. In You've Got Mail, Ryan portrays bookseller Kathleen Kelly, who is enraged when the rude and entitled owner of corporate Foxbooks chain store, Joe Fox (Hanks) moves in across the street.
However, in the age of the internet, anything can happen. The pair strikes up an intense but anonymous romance online, without knowing each other's identity. Soon enough, Joe discovers the truth about the woman he's fallen in love with, and he must decide how to deal with the consequences. Bookstores and Manhattan are fall essentials.
Next: A coming-of-age film about bonding and birds. 
8. Fly Away Home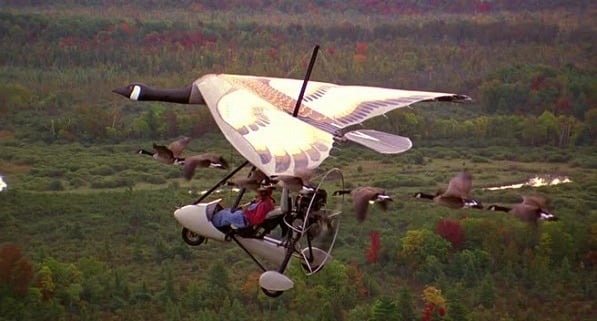 Fly Away Home doesn't get enough credit for being a brilliant coming-of-age movie. The film follows Amy (Anna Paquin) a young teen whose life is uprooted when her mother passes away, and she moves to Canada to live with her estranged father, Thomas (Jeff Daniels).
Initially, the father/daughter duo just can't get along. However, that all changes when Amy stumbles upon a group of abandoned goose eggs. She begins to bond with her inventor father as the pair raise the birds and teach them to fly south for the winter. The Canadian wilderness in autumn is breathtakingly beautiful.
Next: Another Robin Williams classic. 
9. Good Will Hunting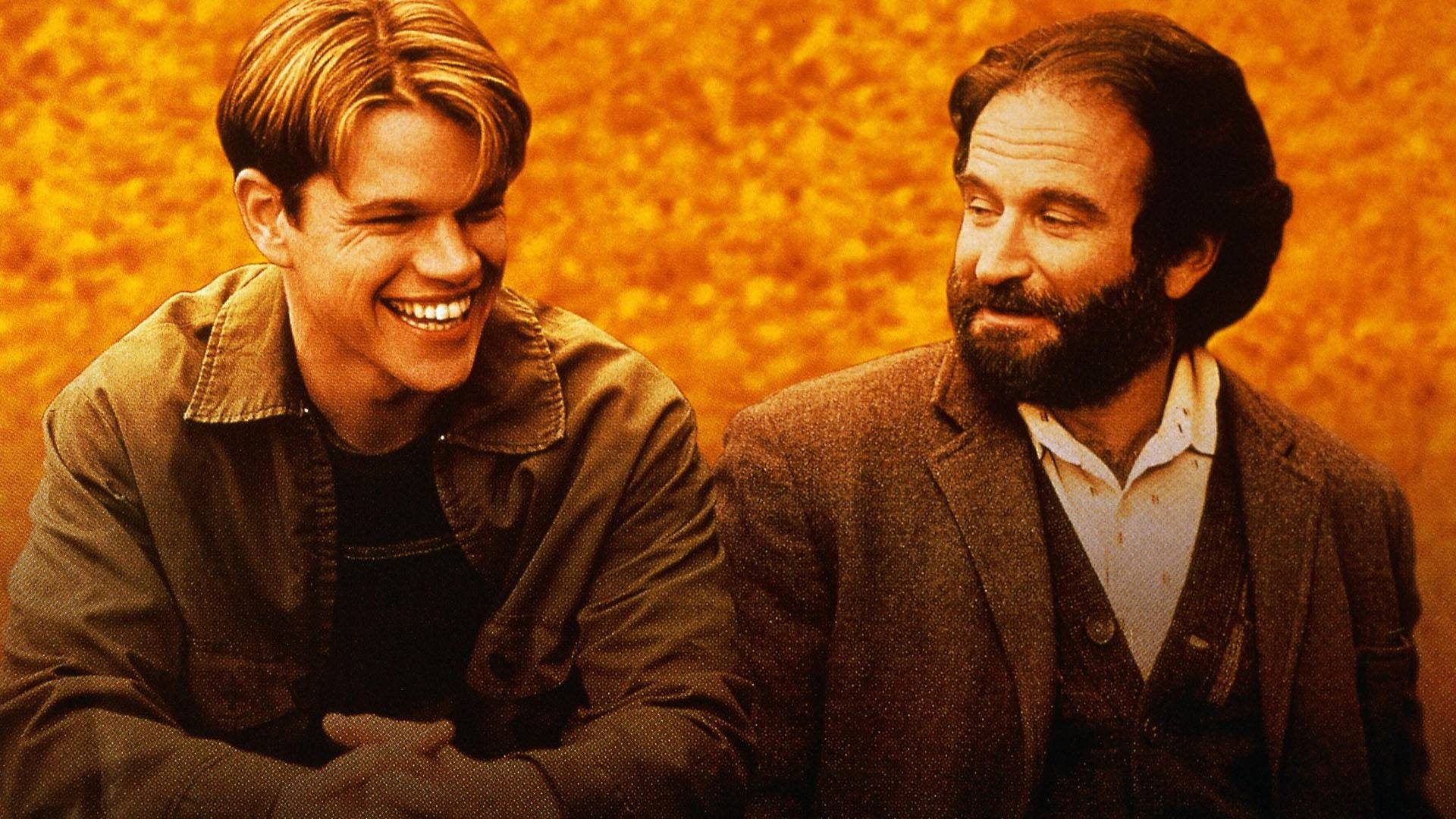 Gus Van Sant's 1997 film, Good Will Hunting follows Will Hunting, an MIT janitor who is hiding his genius level abilities due to some troubling circumstances of his past.
When Professor Gerald Lambeau (Stellan Skarsgard) discovers Will capabilities, and trouble comes calling he agrees to help the lonely young man if is willing to begin seeing therapist Sean Maguire (Robin Williams). Good Will Hunting is a fantastic film with some great acting, but honestly, it is Cambridge foliage that stands out.
Next: A fall flick set in 1950's suburbia
10. Far From Heaven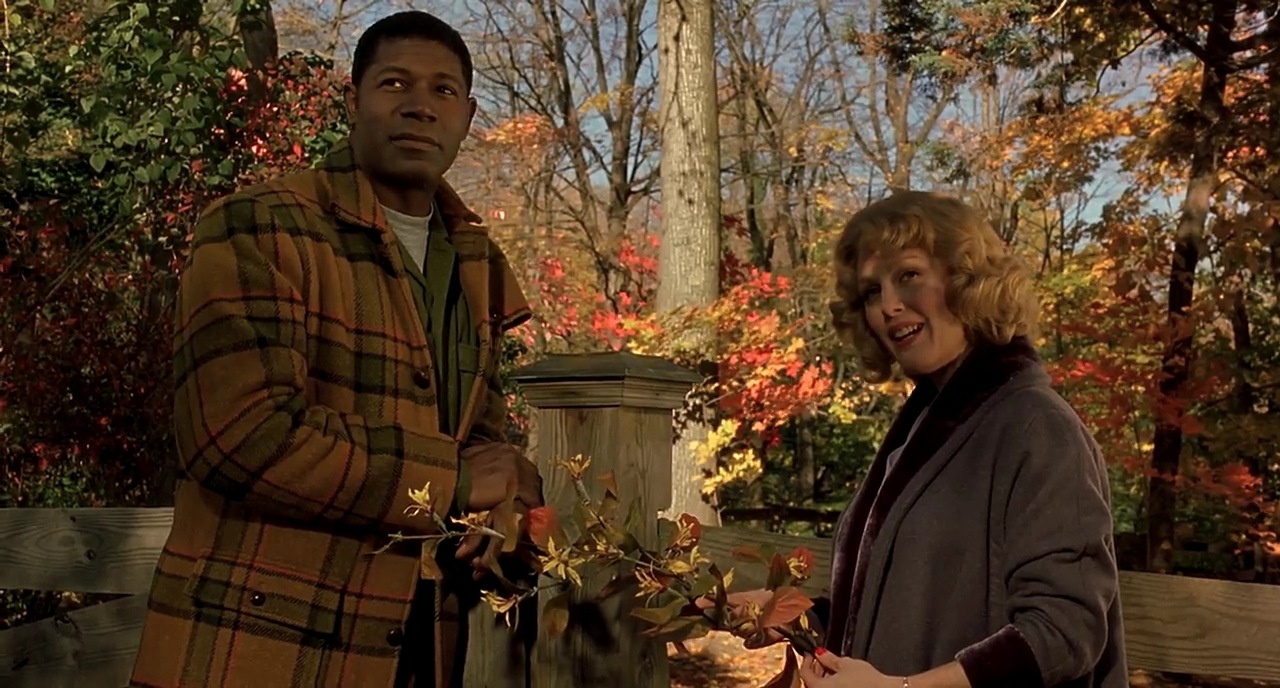 Autumn in suburban Connecticut in the 1950's might have been a sight to behold with all of the classic cars, fashions, and bold lip colors, but it was also the height of repression as is depicted in the stunning 2002 film, Far From Heaven. The film follows Cathy Whitaker (Julianne Moore), a 1950s housewife whose perfect life begins to crumble when she discovers that her husband Frank (Dennis Quaid) is a closeted gay man.
Devastated by the revelations, Cathy finds herself intrigued with Raymond Deagan (Denis Haysbert) the son of Cathy's late gardener and the pair strike up a forbidden friendship full of sexual tension. The film is both beautiful and terrifying and a reminder of how far we still have to go in our society.
Next: A summer flick with fall vibes. 
11. Mystic Pizza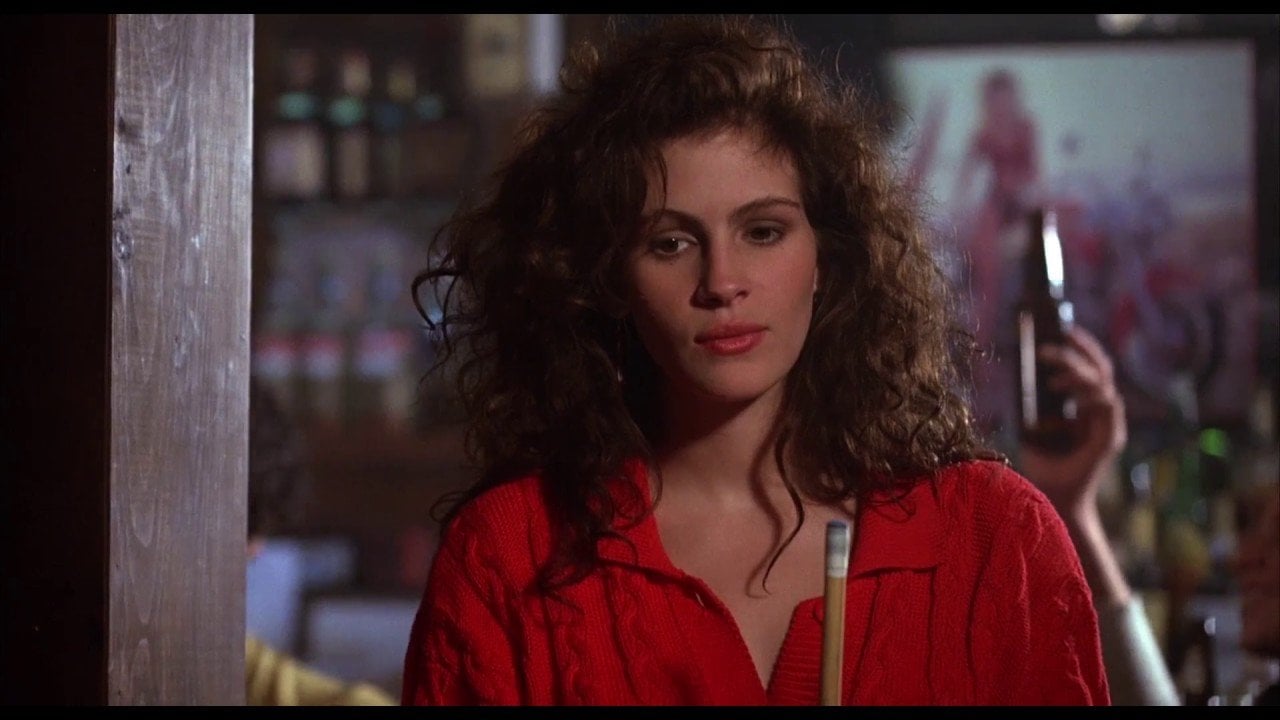 Some of the most promising moments in life occur during that summer after high school, and though Mystic Pizza isn't exactly set in fall, its tone is all about new beginnings which is what autumn promises. The film follows carefree and vivacious, Daisy Araujo (Julia Roberts), her straight-laced sister, Kat (Annabeth Gish, and their friend Jojo (Lili Taylor), who spend their summer slinging pizza in their Connecticut small town, dreaming up big plans for their future,
It's also the perfect film for all of those summer lovers who aren't quite ready to let go of lazy days and sticky nights.
Next: The perfect film for almost any holiday. 
12. The Nightmare Before Christmas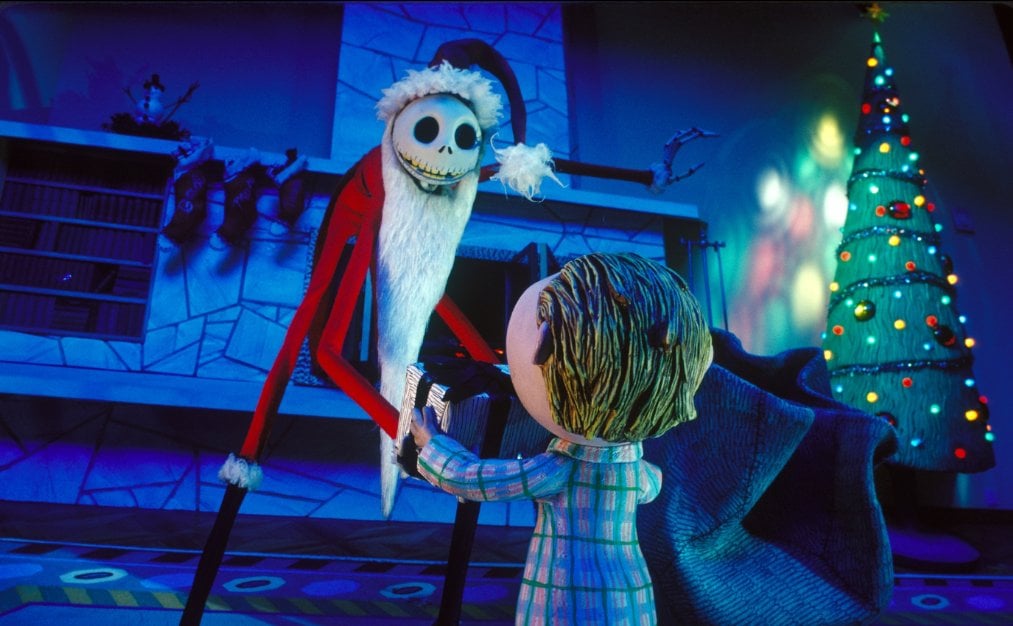 Tim Burton's iconic film, The Nightmare Before Christmas is one of those movies that you can watch at any point between Oct. and Jan. The charming stop-motion animated movie follows Jack Skellington, Halloweentown's beloved pumpkin king. Unfortunately, Jack has grown weary of the traditional Halloween antics of frightening people, so he gets the brilliant idea to kidnap Santa Claus from Christmastown and take over the jolly old man's job.
As one can imagine, the creatures of Halloweentown aren't exactly equipped to handle the more merry elements of the holiday season. However, if the later quarter of the year if your absolute fav, this film will take you through.
Next: A beloved witchy teen drama. 
13. The Craft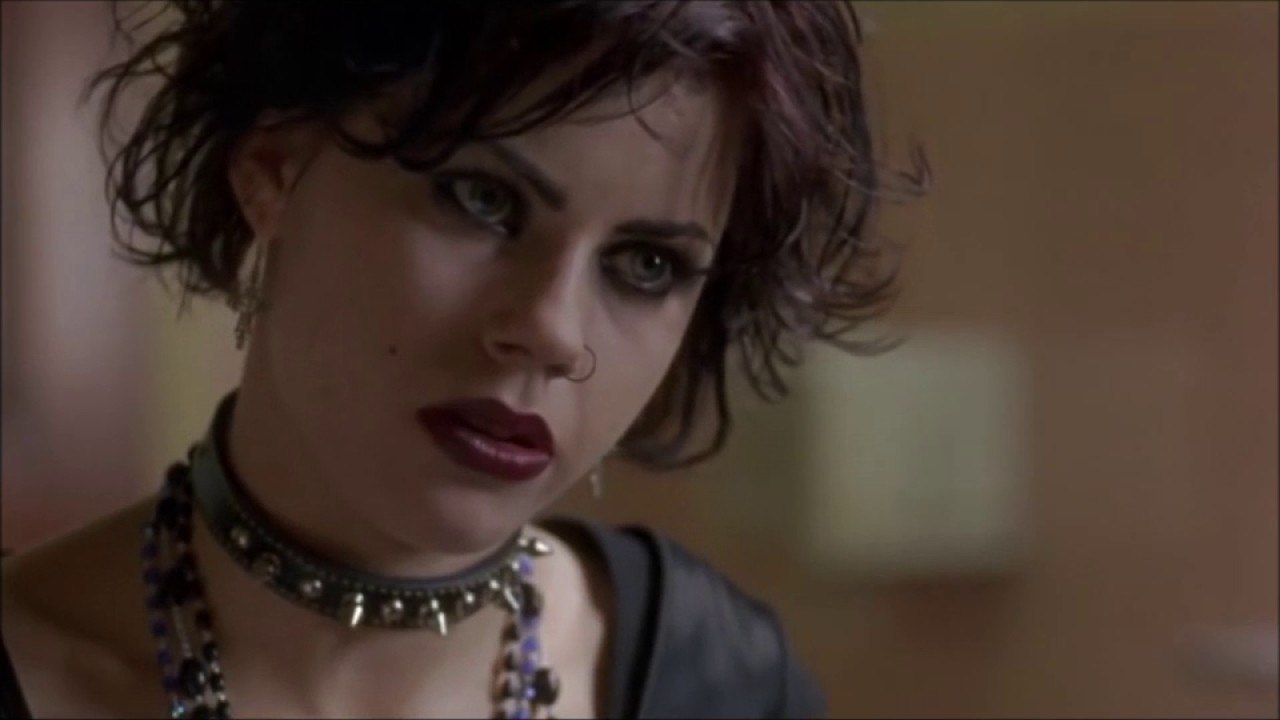 As we said earlier, we love a good witchy tale in the fall. The Craft follows a trio of wanna-be witches whose lives as turned upside down when a transfer student named Sarah (Robin Tunney) becomes the fourth member of the group after displaying her telekinetic gifts. Unfortunately, unchecked power leads to dangerous consequences. When the witches' leader, Nancy Downs (Fairuza Balk) begins to get jealous of Sarah, things take a turn for the worse.
For those who don't like too much fright with their horror, but love to dive into the supernatural in the fall, The Craft is the perfect film.
Next: A movie with a very rustic-looking Brad Pitt. 
14. Legends of the Fall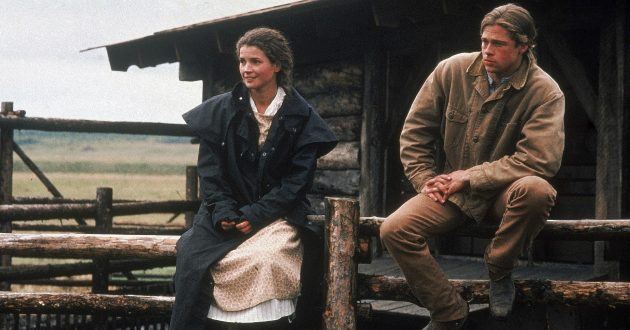 We could watch Brad Pitt sport luscious long hair any time of year, but we especially love to watch him in Legends of the Fall just as the air is getting colder. Set in early 20th-century Montana, Legends of the Fall follows Col. William Ludlow (Anthony Hopkins) who lives in the woods with his three sons, Tristan (Brad Pitt), Alfred (Aidan Quinn) and Samuel (Henry Thomas).
After World War I strikes, Samuel is killed, and his brothers return home and both fall in love with their late brother's fiance, Susannah (Julia Ormond). Angst, brooding, and love triangles, scream fall to us. The rustic nature of the early 1900's in Montana is a sight to behold.
Next: Jake Gyllenhaal in flannel 
15. October Sky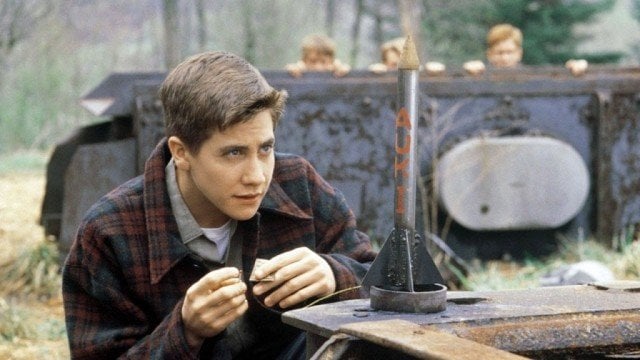 There is something mystical about the sky, especially in the middle of fall when the winds pick up. October Sky is a beautiful film about dreams and longing. Jake Gyllenhaal stars as Homer, the son of a coal miner who becomes obsessed with rocket science after seeing Sputnik 1 crossing the sky. With the help of his teacher,  (Laura Dern), Homer begins to hone his craft with the hopes that it will lead him to a better life, despite his father's (Chris Cooper) disapproval.
Full of flannel shirts and set under the open skies of Tennessee, you don't get much more fall than October Sky.