15 Matt Jones Voice Acting Roles, From 'F Is For Family' to the 'Final Fantasy VII Remake'
While fans might know Matt L. Jones from shows like 'The Office,' 'Breaking Bad,' and 'Bob Hearts Abishola,' he has done plenty of voice acting roles, too.
The CBS star of Bob Hearts Abishola and Mom, Matt Jones, has a surprisingly extensive voice acting list. Voice actor Matt L. Jones provided voices on Netflix shows F Is For Family, Disney's Amphibia, Cartoon Network's Adventure Time, and a dozen more. While sitcom fans of Matt Jones know him from starring on Breaking Bad, The Office, and Bob Hearts Abishola, his voice work deserves recognition too. Here are 15 roles who Matt Jones voice acted.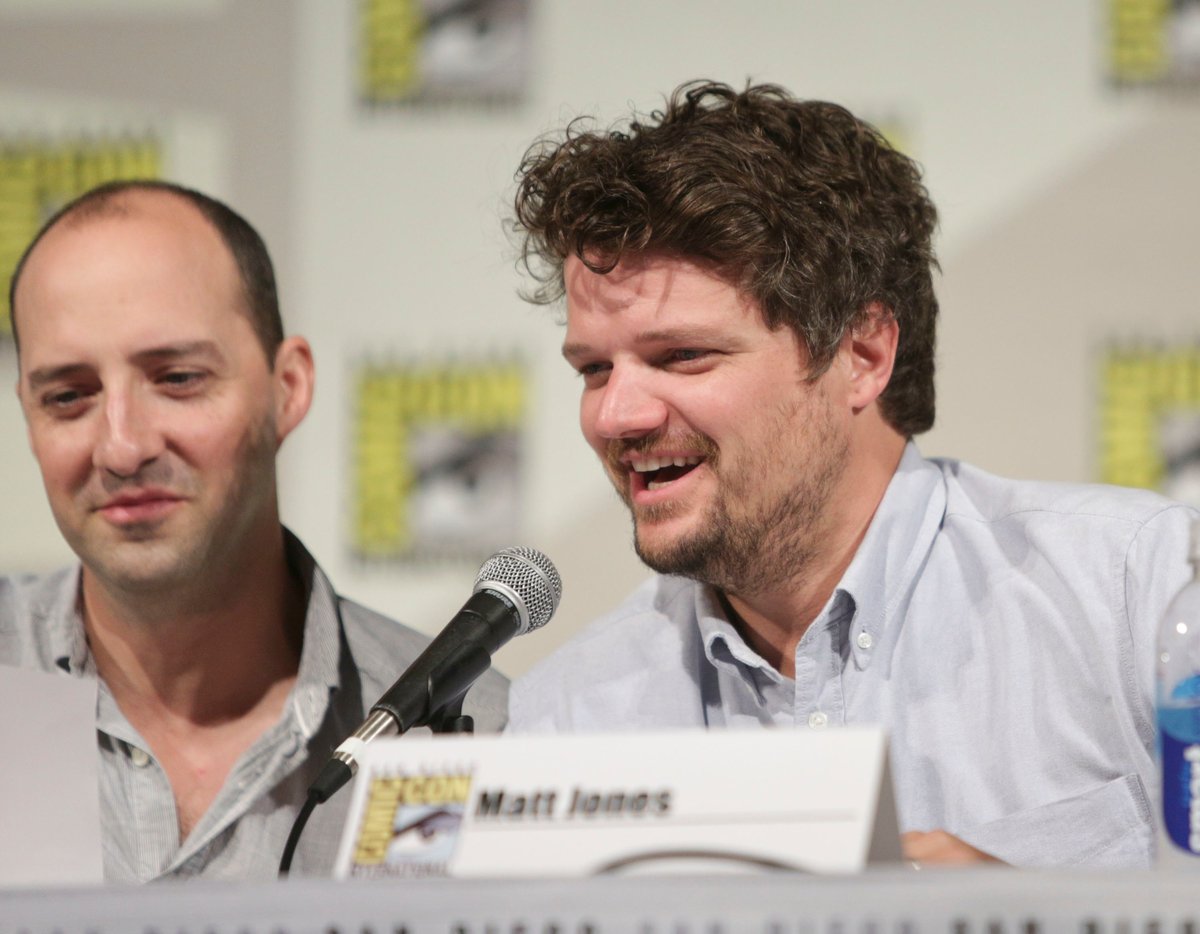 #15 – 11: The 'Breaking Bad' actor provided voices to video games and 'The Cleveland Show,' 
One of the first voice credits for voice actor Matt Jones has on IMDb is for a video game called Rage. He provided the voice for Gunther in Kick Buttowski: Suburban Daredevil.
He provided a voice in The Cleveland Show Season 4, Episode 2, "Menace II Secret Society." For Matt L. Jones, F Is For Family became the longest time he provided a voice for an adult animated show. However, The Cleveland Show marked his first adult animated voice casting.
His other first voice acting roles included playing various characters in TRON: Uprising and the TV miniseries Deadman based on the DC Comics character.
And Deadman was not the only DC character Matt Jones would play, as he also voiced a Batman villain in 2014.
#10 – 6: For voice actor Matt Jones, 'Adventure Time' and 'Beware the Batman' built his voice work even more
In Beware the Batman, Jones tried his hand at voicing a villain. In addition to having crazy foes like The Joker, Poison Ivy, and Harley Quinn, Bruce Wayne has a surprising amount of fairytale-inspired villains, like Humpty Dumpty, who Matt L. Jones played.
A year after voicing Drip in Planes: Fire & Rescue, Matt Jones returned to Adventure Time, voicing King Huge in the season 6 episode "Walnuts & Rain." He previously provided a voice in the 2010 episode that hinted at Finn's parents in Adventure Time, making it his first voice acting credit.
In the Dreamworks movie Home and its spinoff series, Home: Adventures with Tip & Oh, Jones voiced the character Kyle.
However, Matt Jones had yet to voice another video game role as Wedge, who helps Cloud against Sephiroth, who Final Fantasy and Super Smash Bros. fans will know.
#5 – 1: For Matt Jones, 'F Is For Family' and 'Final Fantasy VII Remake' are some of his best-known voice acting roles
Jones once admitted that he could not say his Bob Hearts Abishola co-star's name, Folake Olowofoyeku. Imagining him trying to pronounce 'Sephiroth' correctly would probably come with hilarious results. He voiced Wedge in the Final Fantasy VII Remake.
He voiced Hector from Sanjay and Craig, Zeus in Danger Mouse (2015), and Percy in Amphibia, but he played a more iconic role in Final Fantasy VII Remake. Wedge was voiced by Matt L. Jones, causing fans on Twitter to praise the casting of the Breaking Bad actor.
Finally, one of the most well-known voice acting roles Matt Jones has played is Nuber on F Is for Family.
While most fans might know him from his live-action work, he certainly has shown his voice acting skills beyond CBS shows like CSI: NY.