15 Most Ridiculous Moments Fox News Attacked Barack Obama
It's no secret that Fox News isn't a fan of Barack Obama. Even Obama admitted, "If I watch Fox News, I wouldn't vote for me." When he was in office, the news channel would take any opportunity to paint him as the villain. The hosts read into his every move — even claiming his choice of burger topping proved he was an elitist.
However, their insane accusations against Obama didn't end with his presidency. Now that Donald Trump has taken office, Fox News still can't stop ranting about Obama for the strangest reasons. You'll be left scratching your head at these 15 moments Fox News has attacked Obama over the years.
1. The tan suit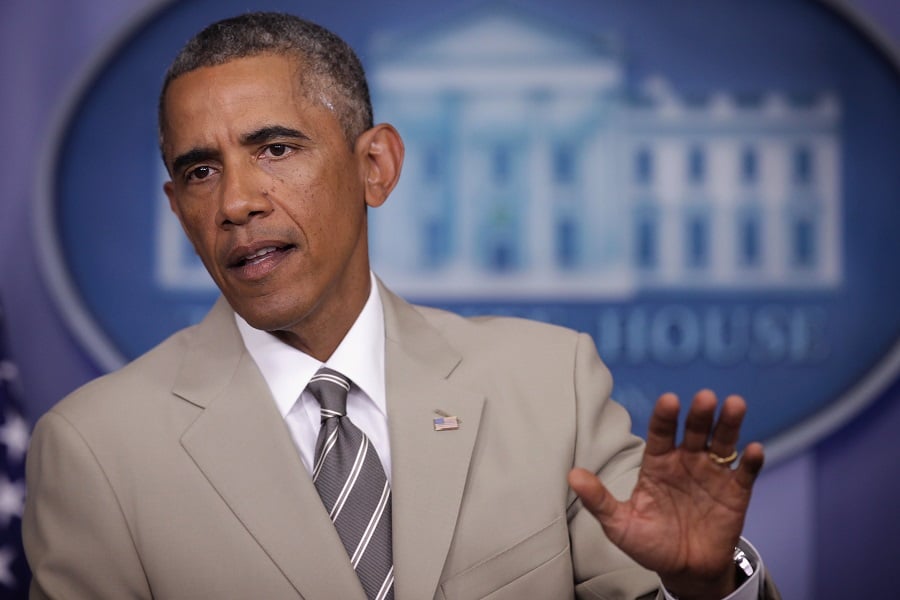 We were living in simpler times when the biggest presidential scandal was Obama's tan suit. Whether or not you think his look was a fashion faux pas, many on Fox News criticized that it was "not presidential."
In fact, they even claimed the tan suit "confirms he's a Marxist." Their reasoning? "A serious businessman wears dark blue or black to important meetings. I think it's a sign to enemies that he's a wimp."

In August 2017, NowThis tweeted a video on the three-year anniversary of the forbidden suit, which compiles the many moments Fox News anchors lost their minds over the insane controversy.
Next: How dare he use this condiment?
2. Using Dijon mustard on his burger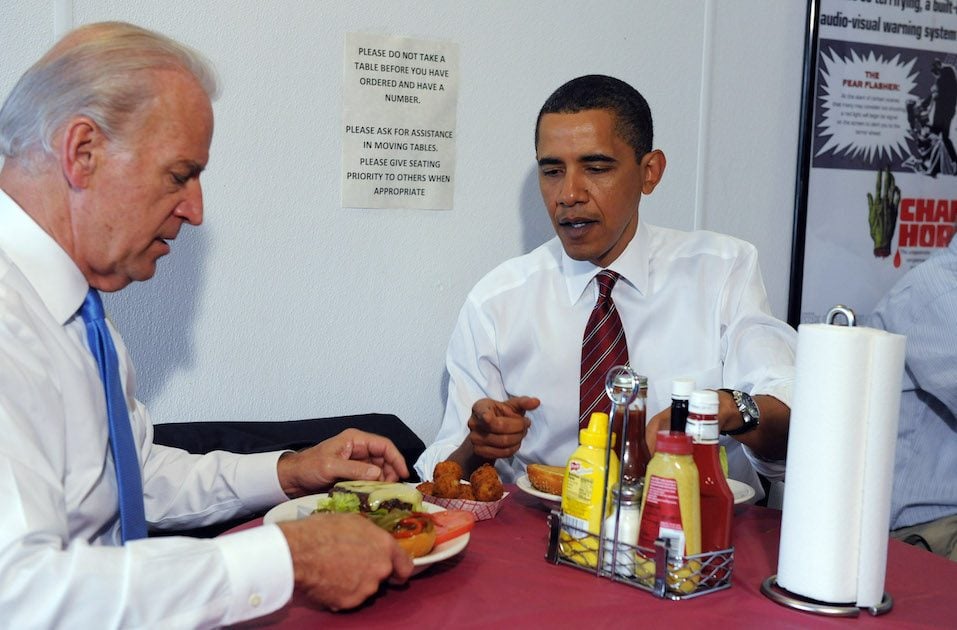 Fox News literally couldn't deal when Obama ordered a burger with — wait for it — Dijon mustard.
Sean Hannity was seriously bent out of shape after MSNBC journalist Andrea Mitchell reported on the former president's burger topping. According to GQ, "Hannity tried to claim Obama was an elitist for putting Dijon mustard on his burger."
Next: We're not sure this calls for an arrest.
3. Claiming he should be arrested for ridiculing Trump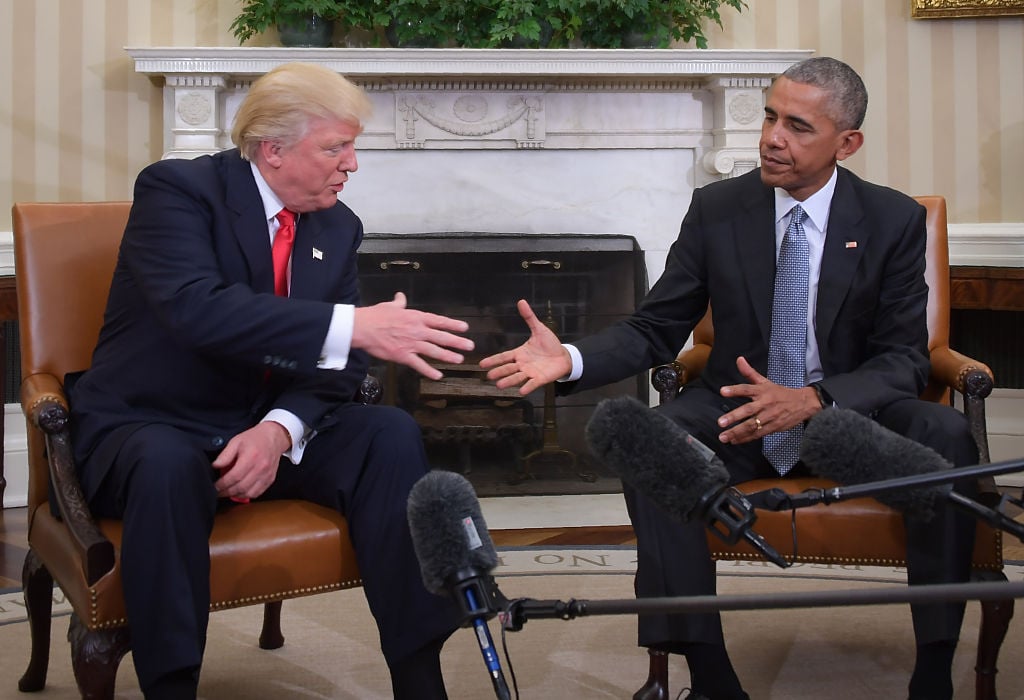 When Obama referenced Trump's Twitter usage during a speech in New Delhi, India, Fox Business' Lou Dobbs believed it called for jail time. Obama joked, "I actually have more [Twitter followers] than other people who use it more often."
He even went on to advise, "Don't say the first thing that pops into your head, just have a little bit of an edit function, that's wise for life generally." Without even using Trump's name, everyone knew exactly who Obama was talking about.

Not only did Dobbs refer to Obama as a "flea," but he literally called for the former president's incarceration:
I think U.S. Marshals should follow him, and any times he wants to go follow the president like he is, and behave — I mean, this is just bad manners, it's boorish, it's absurd. He doesn't realize how foolish he looks. I mean, he should be brought back by the Marshals. Isn't there some law that says presidents shouldn't be attacking sitting presidents?
Next: Fox News doesn't act like they believe this.
4. Saying he 'doesn't matter anymore'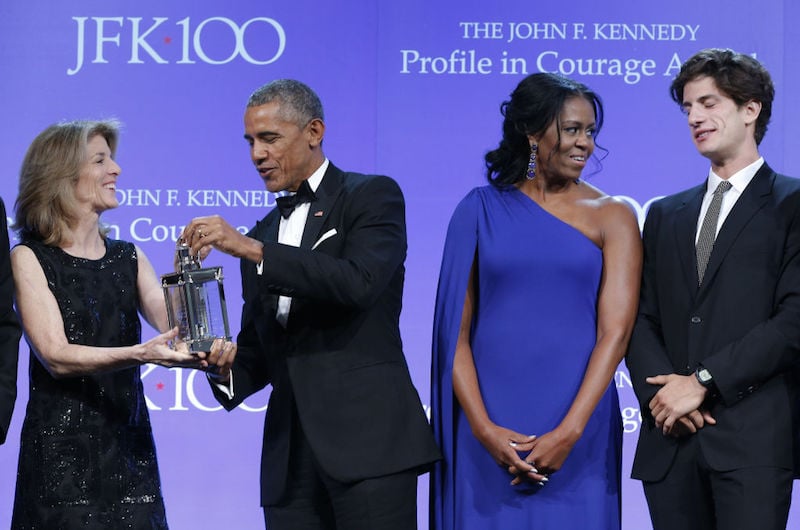 While ranting about Obama's "attack" on Trump, Dobbs' guest, Steve Forbes, criticized the former president by saying that Obama is irrelevant. He remarked, "What he hasn't gotten used to is he doesn't matter anymore."
Try telling that to Trump, who is still tweeting about Obama nearly one year into his presidency. On Jan. 11, 2018, following Trump's canceled trip to London, he tweeted, "Reason I canceled my trip to London is that I am not a big fan of the Obama Administration having sold perhaps the best located and finest embassy in London for 'peanuts,' only to build a new one in an off location for 1.2 billion dollars. Bad deal. Wanted me to cut ribbon-NO!"
Next: Here's what they were reporting on instead of actual news.
5. Vacation-shaming Obama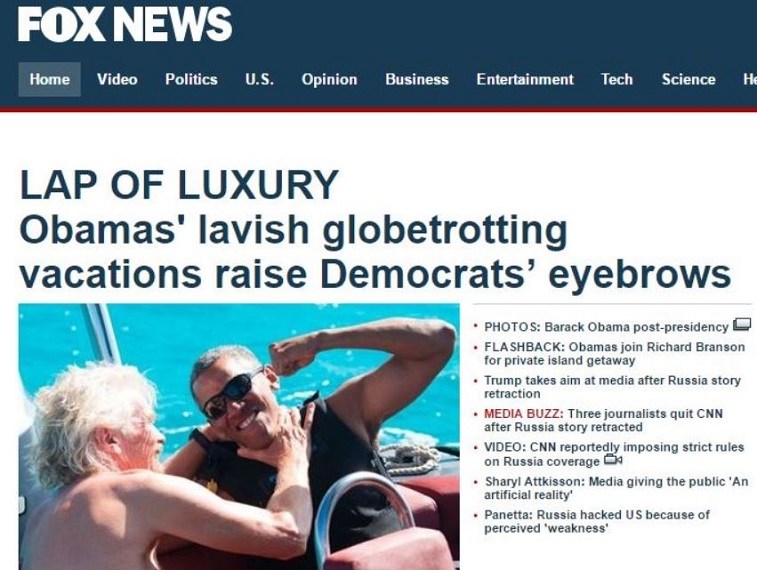 Fox News has a habit of ignoring major stories when they aren't in their favor. While other news channels were announcing that Senate Majority Leader Mitch McConnell decided to delay a vote on the Senate GOP health care bill in June 2017, Fox News was busy vacation-shaming Obama.
Their leading story was headlined, "Lap of Luxury," followed by "Obamas' lavish globetrotting vacations raise Democrats' eyebrows." According to Huffington Post, "Fox News' loosely sourced story cites two 'left-wing activists' who say they're troubled by Obama's vacations in the months since he left office."
If Obama "doesn't matter anymore" to Fox News, they're not doing a good job of showing it.
Next: This sparked speculation about his heritage.
6. His middle name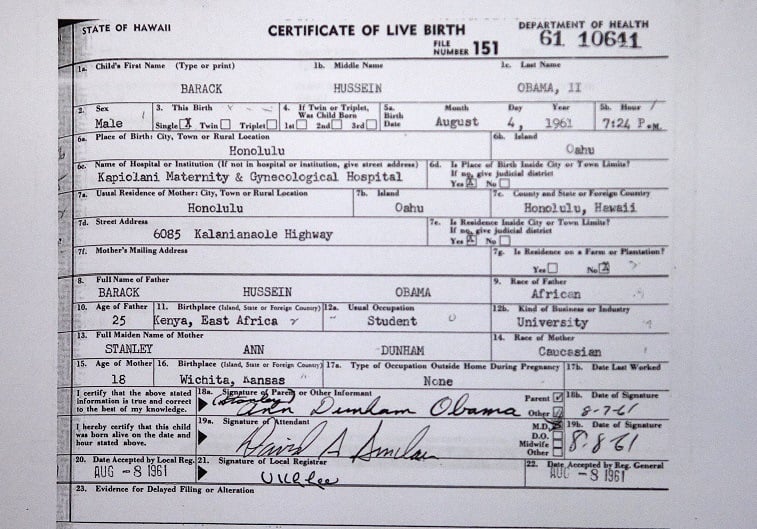 Fox News (and Trump himself) were sent into a frenzy once they learned Obama's middle name was Hussein, leading them to believe he's Muslim. On Fox & Friends, Gretchen Carlson discussed conservative radio host Bill Cunningham's repeated use of Obama's middle name during a segment.
Carlson claimed, "The silent thing that nobody is really talking about here is the reason that he was saying the middle name so many times … is because the connotation is that Barack Obama is a Muslim potentially. His father was a Muslim."
In 2011, Trump paid Fox News a visit, where he insisted "[Obama] doesn't have a birth certificate." He added, "He may have one, but there's something on that, maybe religion, maybe it says he is a Muslim. I don't know. Maybe he doesn't want that."
Obama eventually released his birth certificate, which was even made accessible through the White House website. Though the theories surrounding Obama's heritage have generally been put to rest, Trump has since suggested the birth certificate is a fraud.
Next: The host actually apologized for saying this.
7. The 'terrorist fist jab'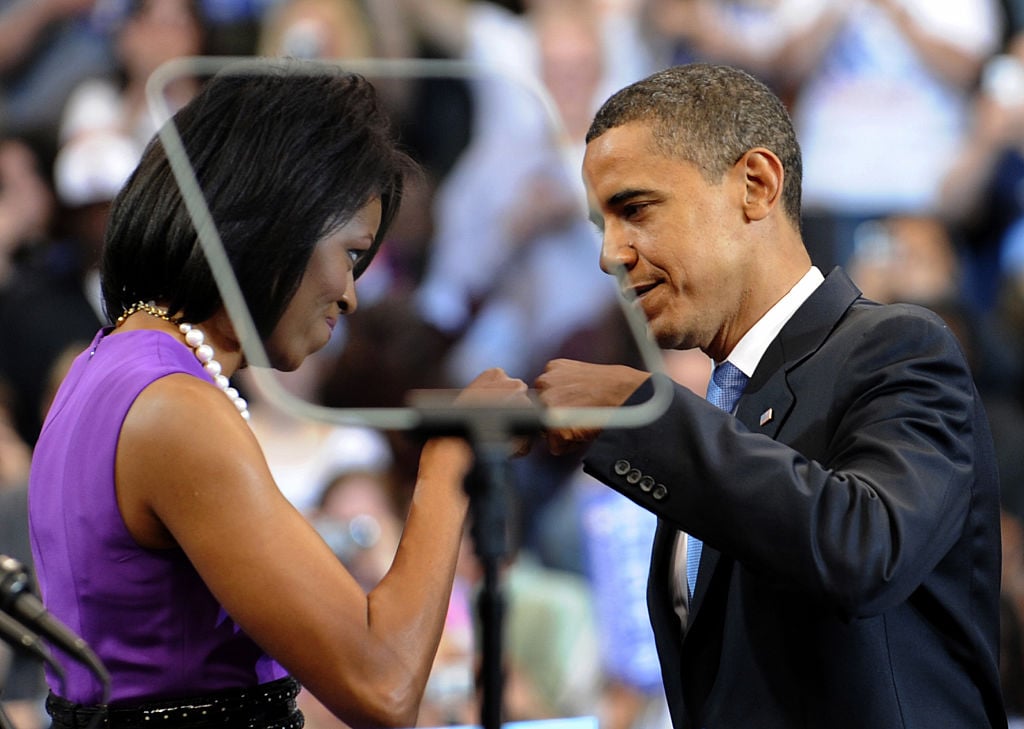 Fox News couldn't resist taking any angle to suggest Obama was hiding something. In June 2008, E.D. Hill criticized Barack and Michelle Obama for fist bumping each other after a campaign rally. Any normal person would recognize the gesture as a celebratory or friendly notion, but instead, Hill made some wild accusations.
"This fist thump, is that sort of a signal that young people get?" she asked. "A fist bump? A pound? A terrorist fist jab? The gesture everyone seems to interpret differently."
Hill has since apologized for her "terrorist fist jab" comment, but we'll never forget her ridiculous remarks.
Next: Someone went under the radar to attack Obama.
8. Fox News' unauthorized anti-Obama attack ad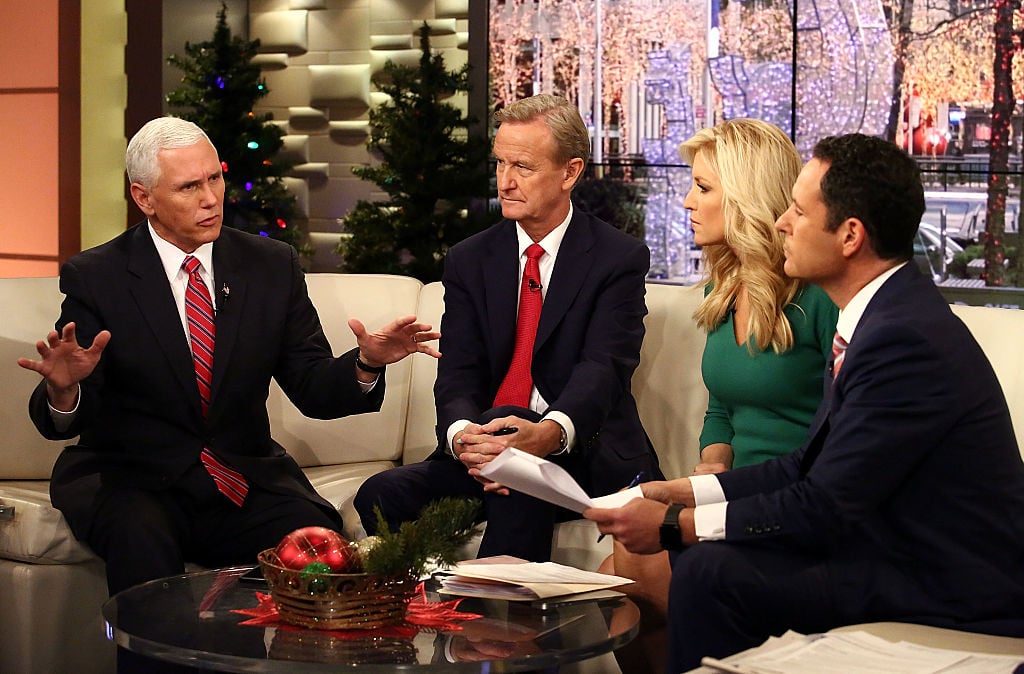 Back in 2012, Fox & Friends released their own 4-minute ad attacking Obama while reflecting on his first term in office. However, it was then removed from their website without any reasoning.
It was later confirmed by Bill Shine, Fox News' executive vice president of programming, that "the package that aired on Fox & Friends was created by an associate producer and was not authorized at the senior executive level of the network."
Next: They didn't realize this was a joke.
9. The pirate photo joke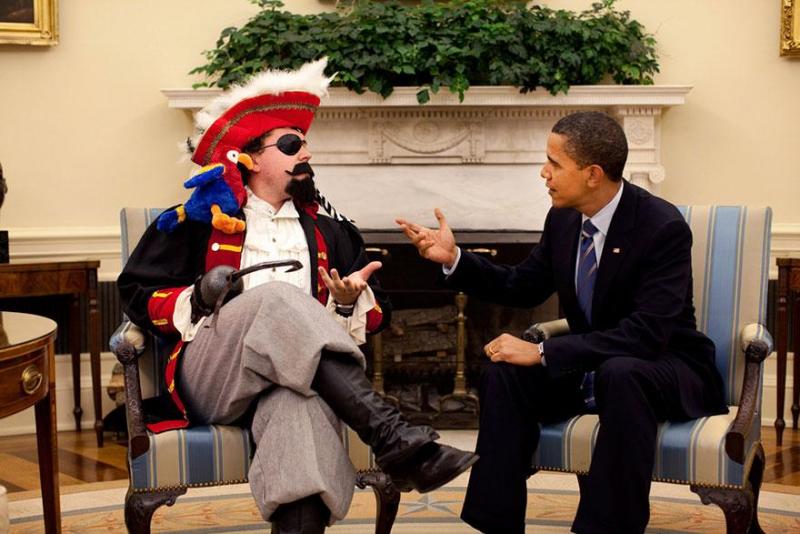 Fox & Friends put Obama under fire when his 2012 re-election campaign tweeted a photo of the president meeting with a man dressed as a pirate in the Oval Office. The years-old photo was used in a joke at the 2009 White House Correspondents' Dinner, and it was reposted in 2012 in honor of Talk Like a Pirate Day.
The Drudge Report suggested Obama was blowing off Israeli Prime Minister Benjamin Netanyahu on his visit to the U.S. to instead meet with a pirate. Steve Doocy of Fox & Friends criticized, "So much for the Middle East peace."
Next: They really hate when Obama comments on Trump's tweeting.
10. Calling Obama 'obnoxious'
When Prince Harry interviewed Obama for BBC, the topic of Trump may have come up. Obama brought up Trump's Twitter habits, noting that it's easier to be an internet bully than to be as cruel in real life. Columnist Charlie Hurt wasn't happy about it, and he appeared on Fox News to announce his distaste.
Hurt claimed his comments were "obnoxious," and that they were "akin to attacking [President Franklin Roosevelt] for using the new-fangled radio for doing his fireside chats." He added, "[Twitter is] a way of communicating with people," allowing Trump to "get around a media that viciously despises him."
Next: They're just plain hypocritical for this.
11. Obama's 'golf problem'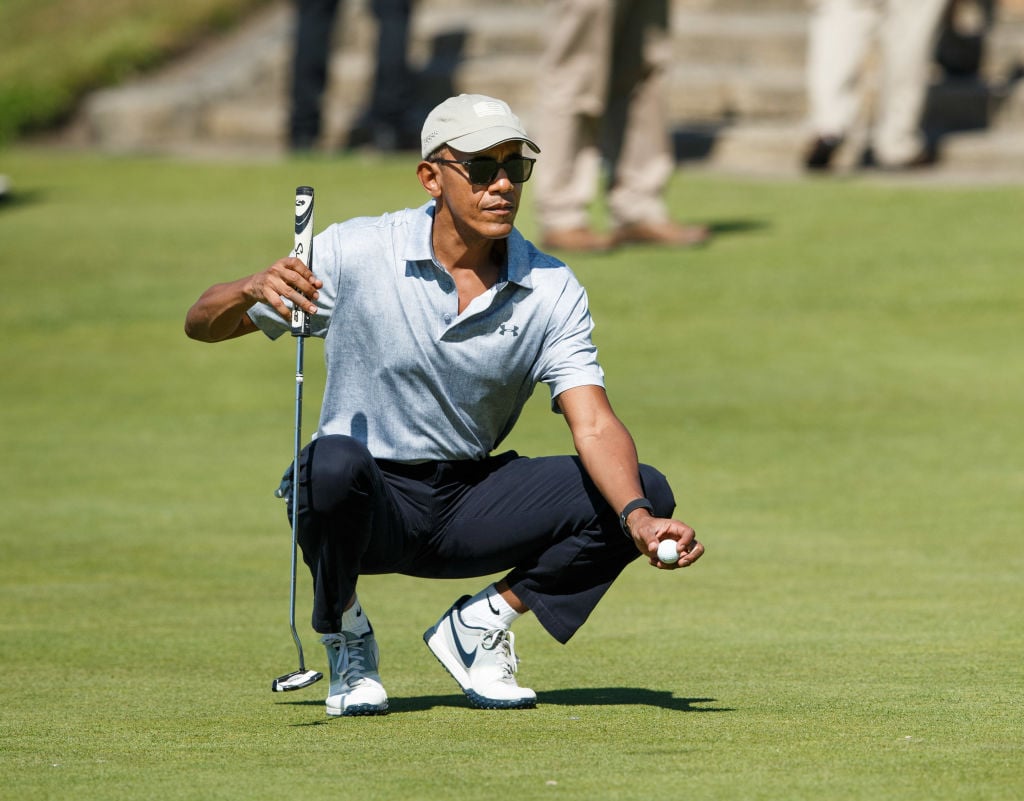 Fox News couldn't stand Obama's golfing tendencies, and they made sure to criticize him every time he hit the course. Greg Gutfeld took to The Five to voice his frustrations:
When someone has a problem, and it's someone you care about, you should confront him. You've got to sit him down and say, 'This is serious.' President Obama, you have a problem — not with drugs or women or booze — it's worse. You have a problem with golf, and it's getting weird.
Maybe we'd let Fox News get away with being frustrated at Obama's golfing, but their acceptance of Trump's excessive golfing habits is just plain hypocritical. According to CBS White House correspondent Mark Knoller, Obama played golf 333 times over his eight years in office.
Trump, on the other hand, played 92 games of golf in 2017, which would put him on track for 772 days of golfing if he served the same amount of time as Obama.
Next: He thought he cracked Obama's secret code.
12. 'Proof' of Obama's oligarchy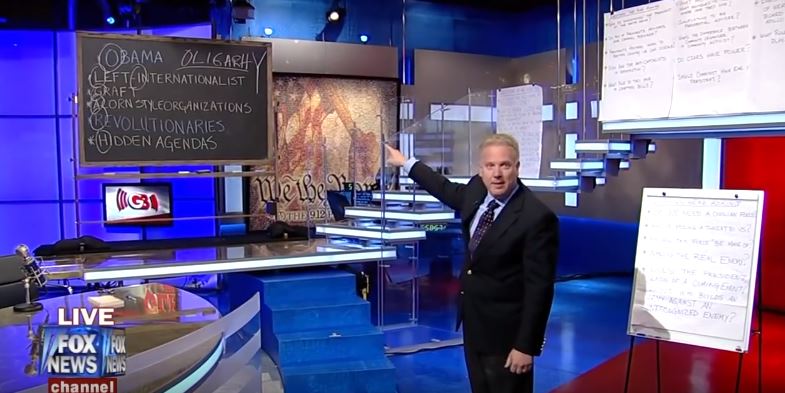 Glenn Beck thought he cracked Obama's secret code, but all he did was struggle to spell correctly on TV. Spelling out "oligarchy" on his chalkboard in 2009, Beck believed this was a code indicating Obama's attempt to create an oligarchy. However, when he wrote it out, he misspelled it as "O-L-I-G-A-R-H-Y."
Next: You won't believe what Beck called him.
13. Calling him a racist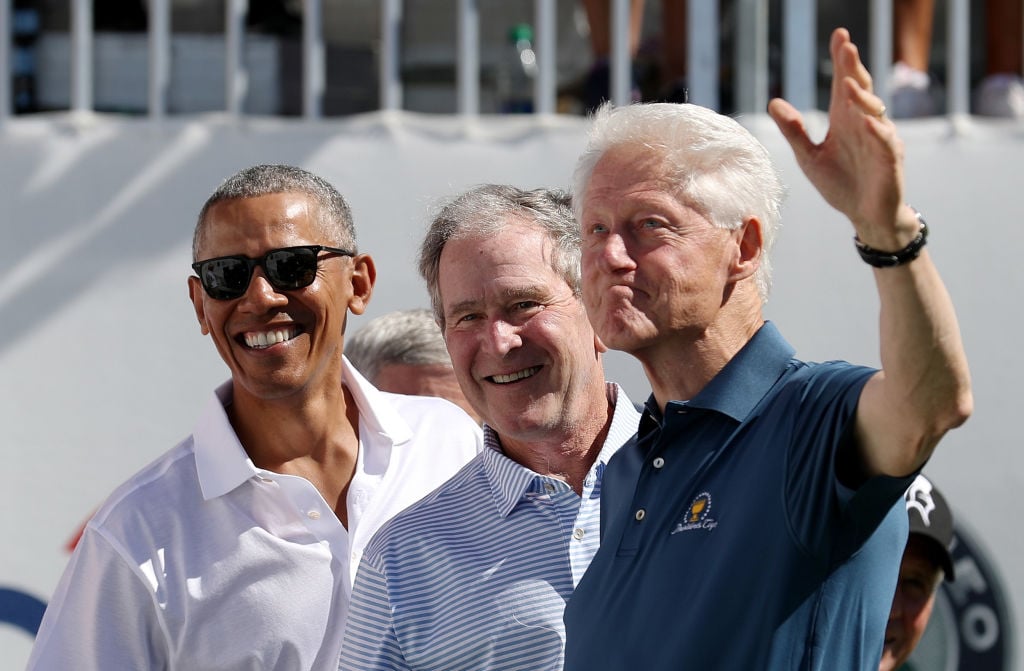 Beck was at it again in 2009 when he actually called Obama "a racist." On Fox & Friends, he claimed, "This president I think has exposed himself over and over again as a guy who has a deep-seated hatred for white people or the white culture … I'm not saying he doesn't like white people, I'm saying he has a problem. This guy is, I believe, a racist."

Next: Obama actually had the nerve to use this.
14. Using a binder clip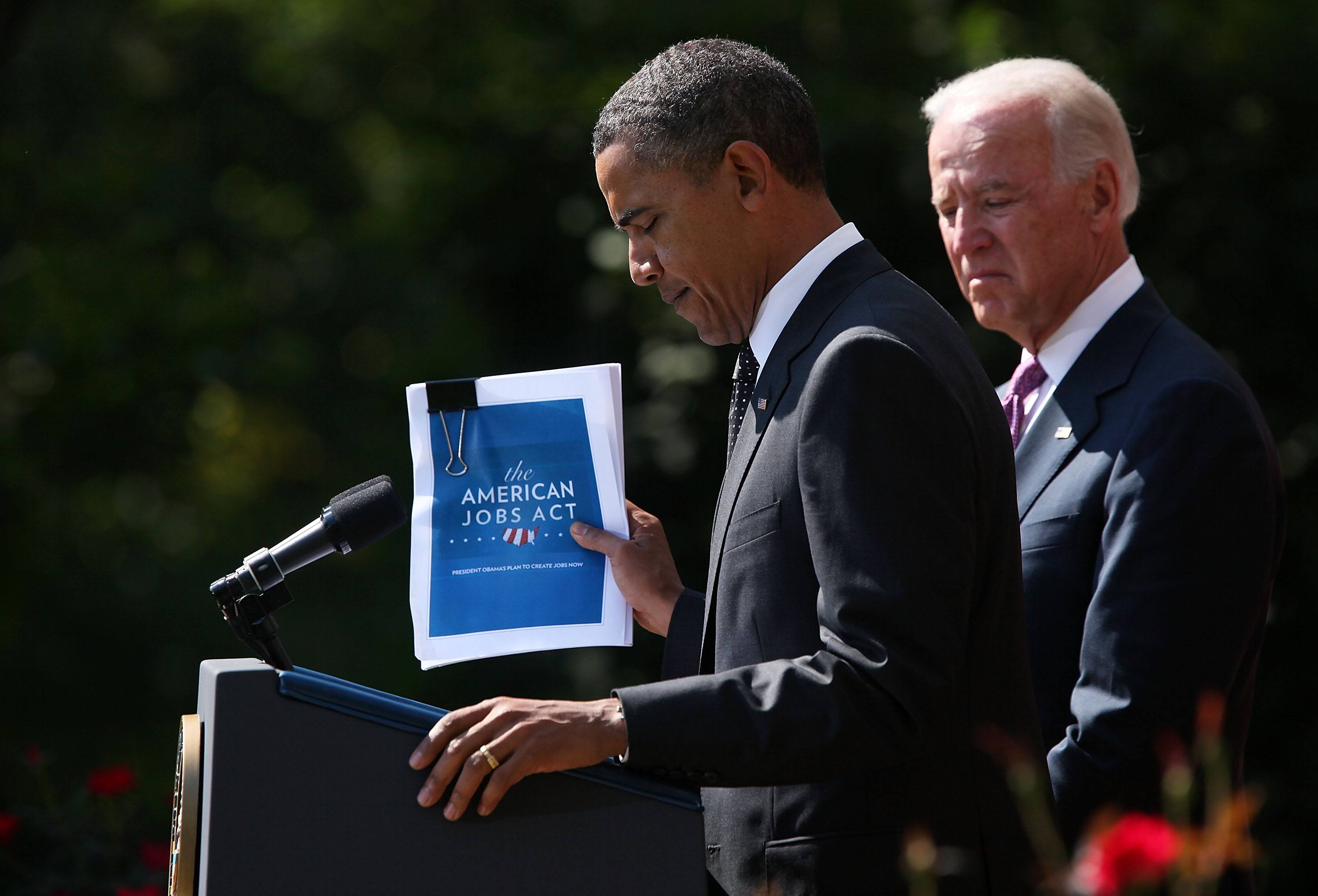 When Obama introduced the American Jobs Act in 2011, Steve Doocy wasn't happy about the president's choice of office supplies. Obama was holding together the documents with a binder clip, and Doocy used his platform on Fox & Friends to call him out.
"Meanwhile, come and get your copy," he said. "President Obama's jobs bill, hot off the presses — at Kinko's? Hundreds of billions in tax hikes and new spending bound together with a chintzy clip. Look at that thing."
Next: They think this is why Obama 'victimized, hurt, and injured' America.
15. How his childhood affected his presidency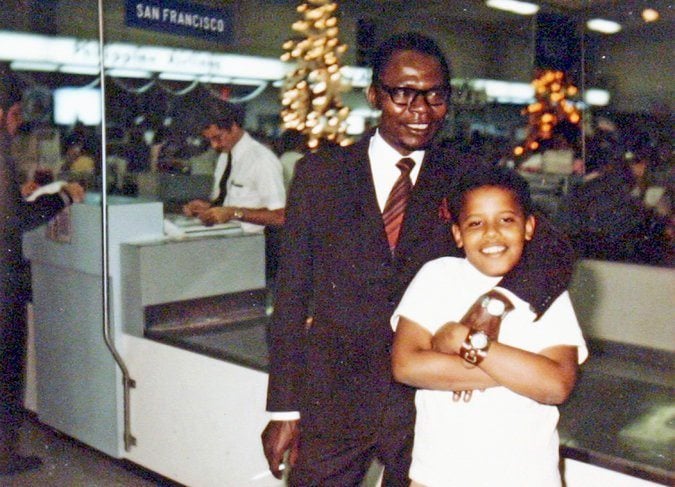 When psychologist Dr. Keith Ablow was a guest on Fox & Friends, he explained to Doocy how he thinks Obama's upbringing led to his destruction of America:
"I think the president — going back to when his dad abandoned him, when his mother left him with his grandparents … all of those things led him to feel victimized, hurt, and injured, and he has extended it to this country."
Read more: Here's How Barack Obama's White House Photographer Threw Shade at Donald Trump
Check out The Cheat Sheet on Facebook!