18 Photographs of Kate Middleton Before She Became Royalty
We're taking a walk down memory lane looking at photographs of Kate Middleton before she married Prince William in 2011 (learn about the marriage pact they made) and became the Duke and Duchess of Cambridge. We already know there are cute pictures of the couple so we're looking at throwbacks of the now 37-year-old mother of three, before she joined the British royal family. 
1. Kate Middleton attends a wedding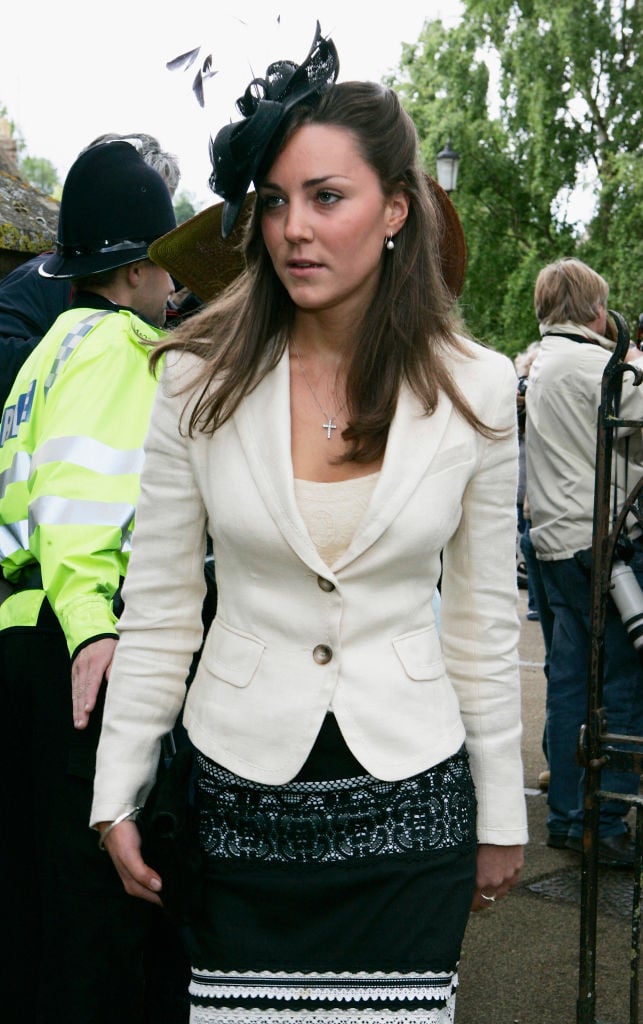 Already looking the part six years before her and Prince William's royal wedding, Middleton attended a wedding on June 4, 2005.
2. Low rise jeans for graduation day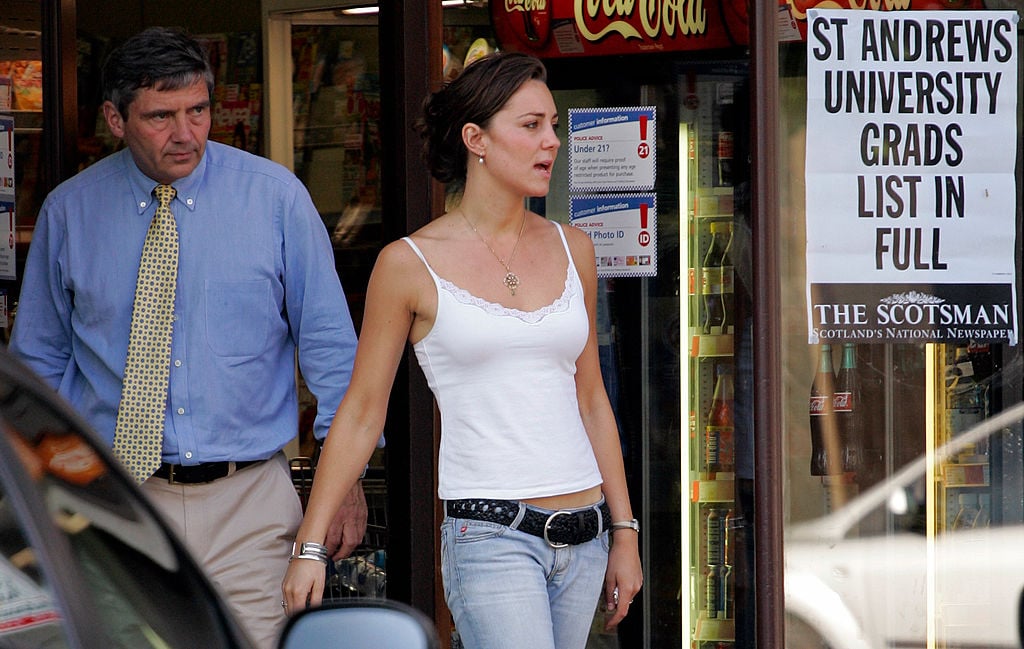 Ahead of her graduation ceremony, a soon-to-be college graduate stepped out with her father, Michael Middleton, wearing a tank top and jeans.
3. Ready for her diploma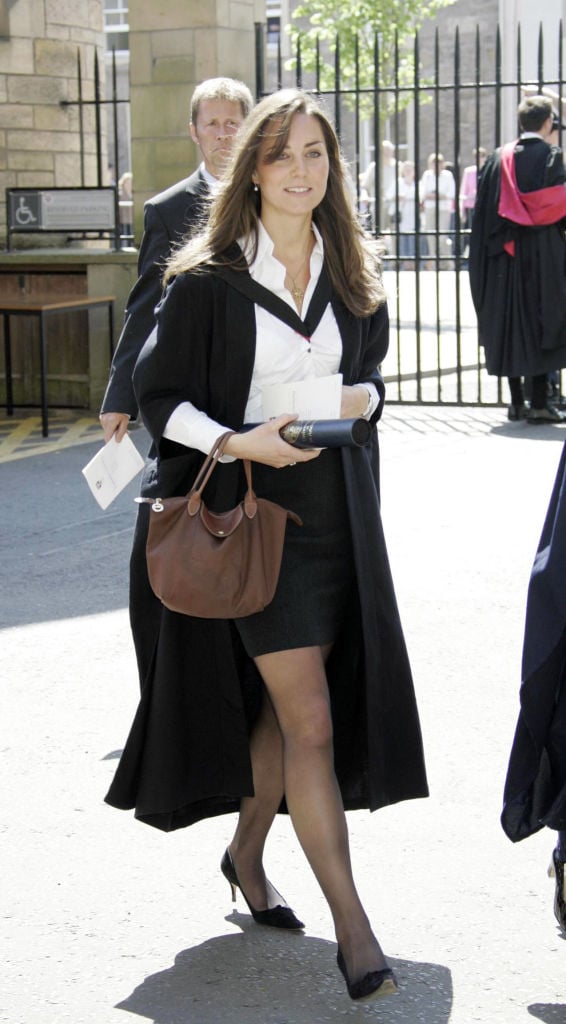 Middleton traded her casual wear for a graduation gown.
4. Her go-to outfit makes an appearance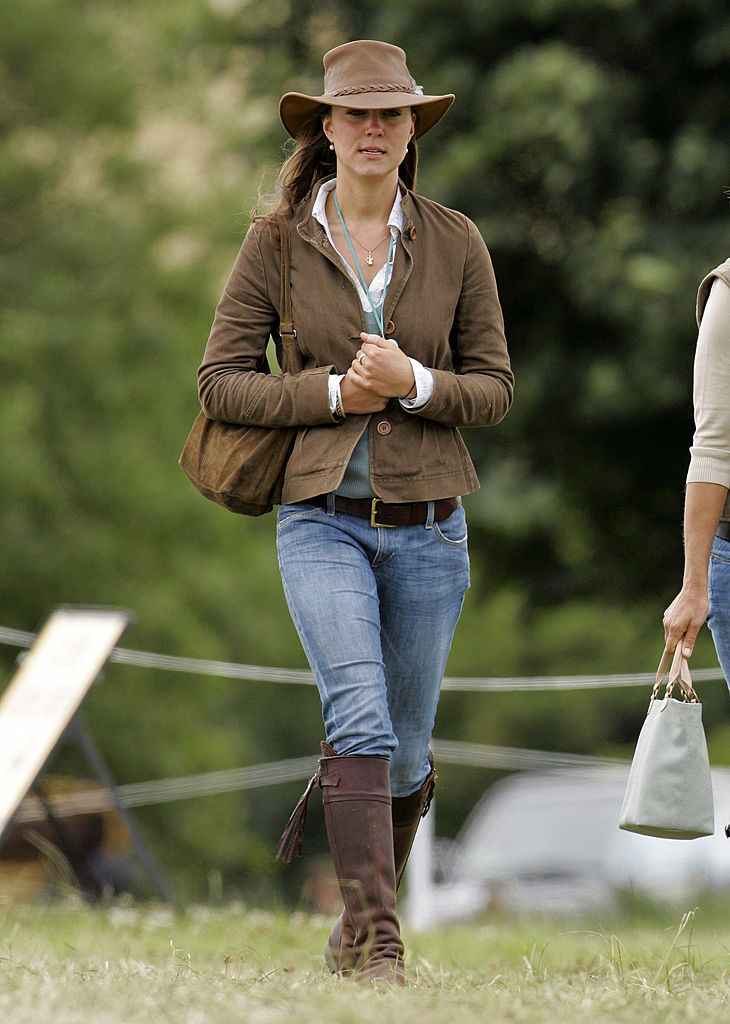 While attending a festival on Aug. 6, 2005, Middleton wore low rise jeans with a belt and a blazer. She finished the look off with matching accessories including a hat, brown bag, and knee high boots.
5. Cheering on Prince William and Prince Harry
Prince Harry's ex-girlfriend Chelsy Davy and Middleton watched a polo match the princes were playing in on July 29, 2006.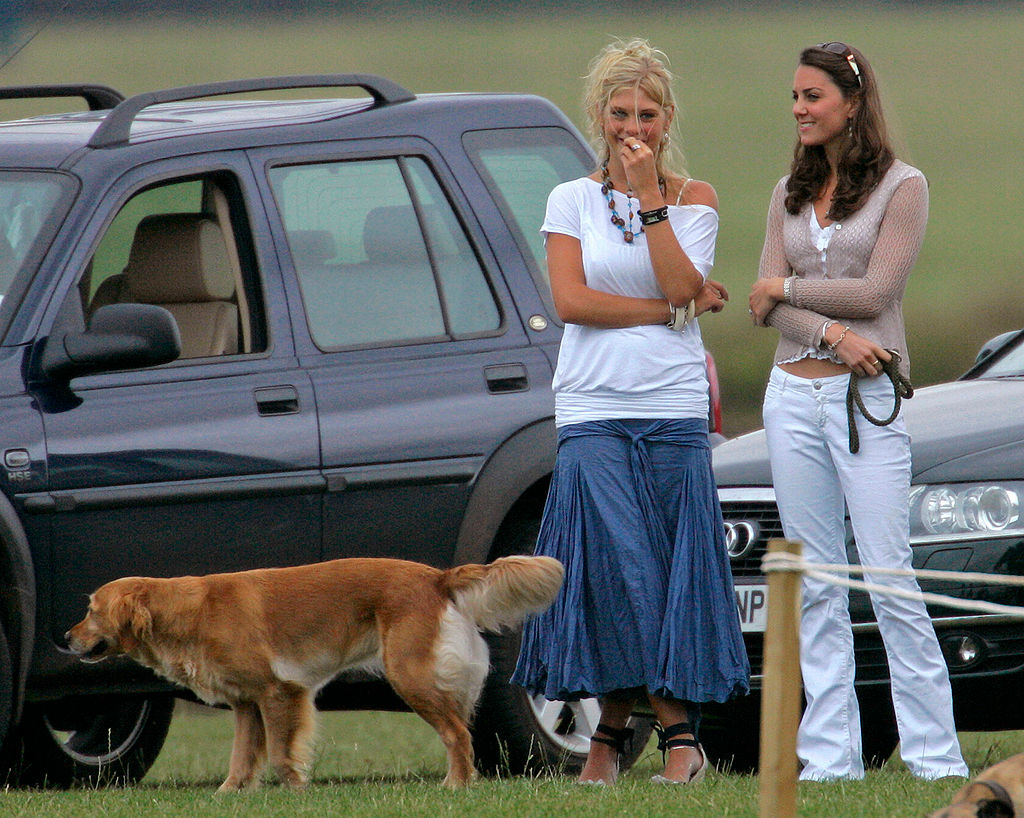 6. All smiles shopping with mom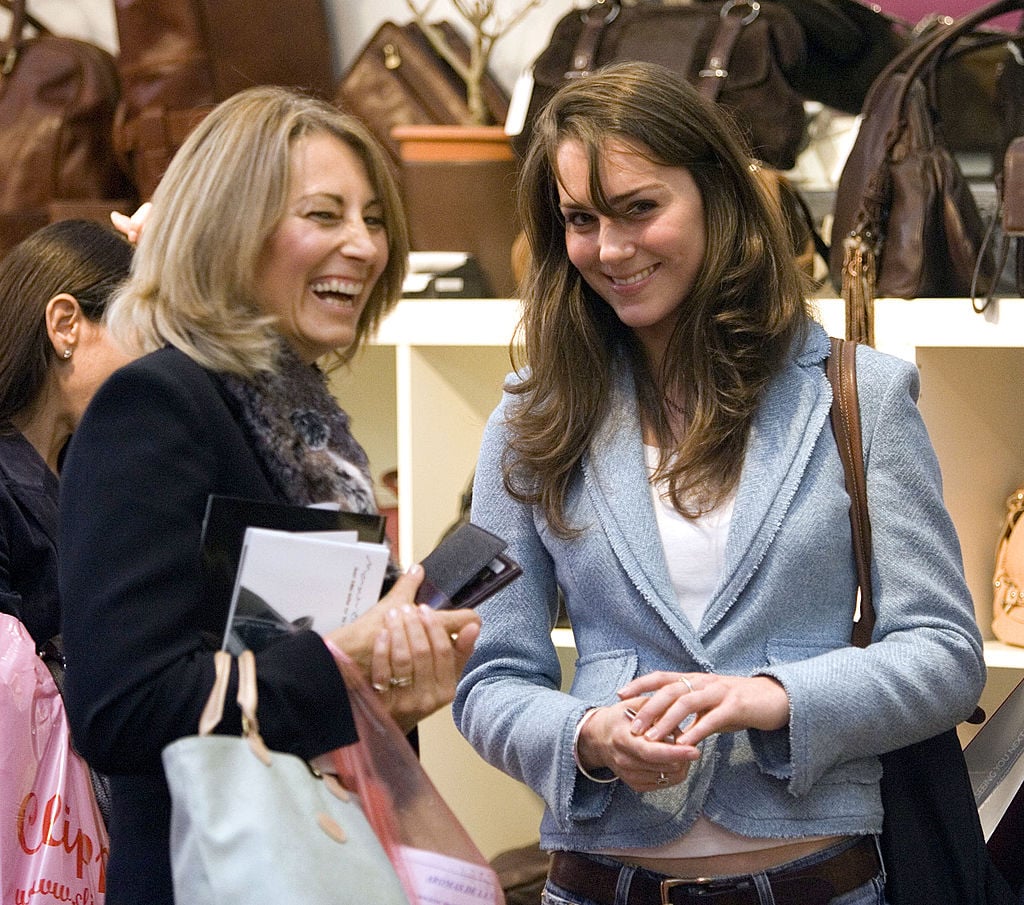 On Nov. 3, 2005, the future duchess and her mother, Carole Middleton, were all smiles attending a Christmas shopping festival.
7. Skiing in Switzerland
In March 2005, Middleton joined Prince Harry, Prince Charles, and Prince William for fun on the slopes.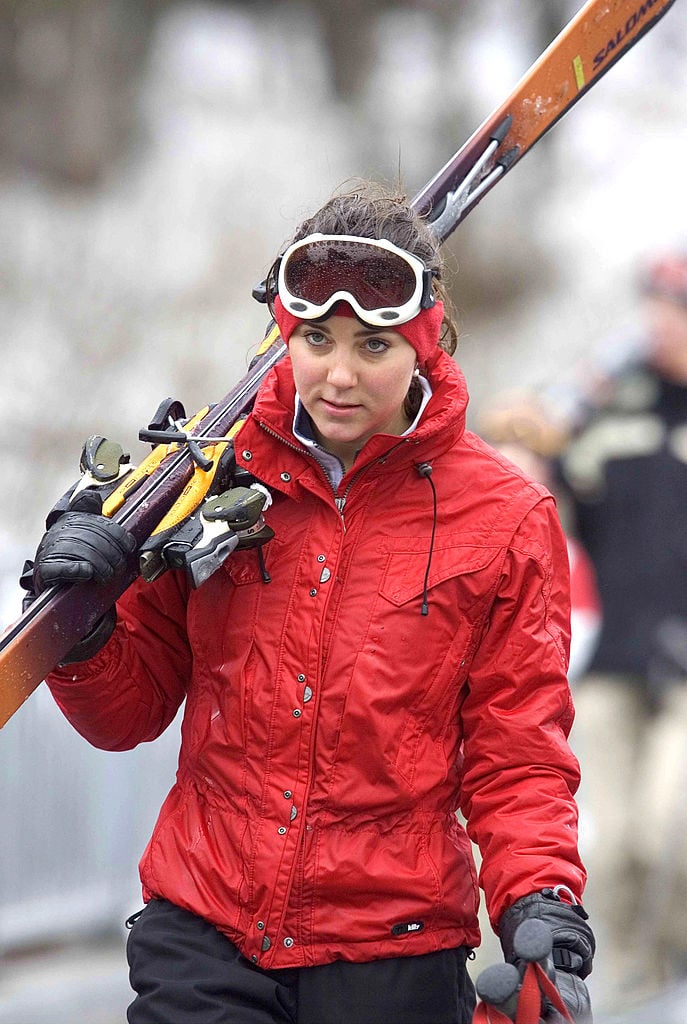 8. Off to the races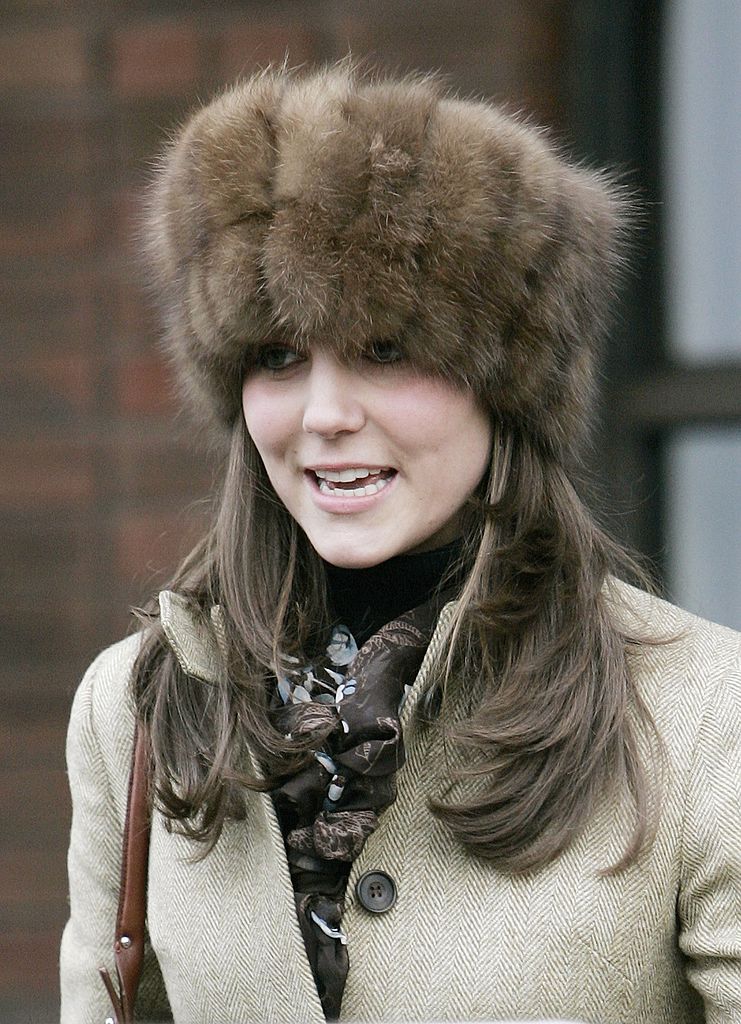 Middleton wore an outfit that closely resembles something she might wear today: a power coat, scarf, and statement hat. She donned the outfit to endure the cold temperatures at the Cheltenham Races on March 17, 2006.
9. PDA with Prince William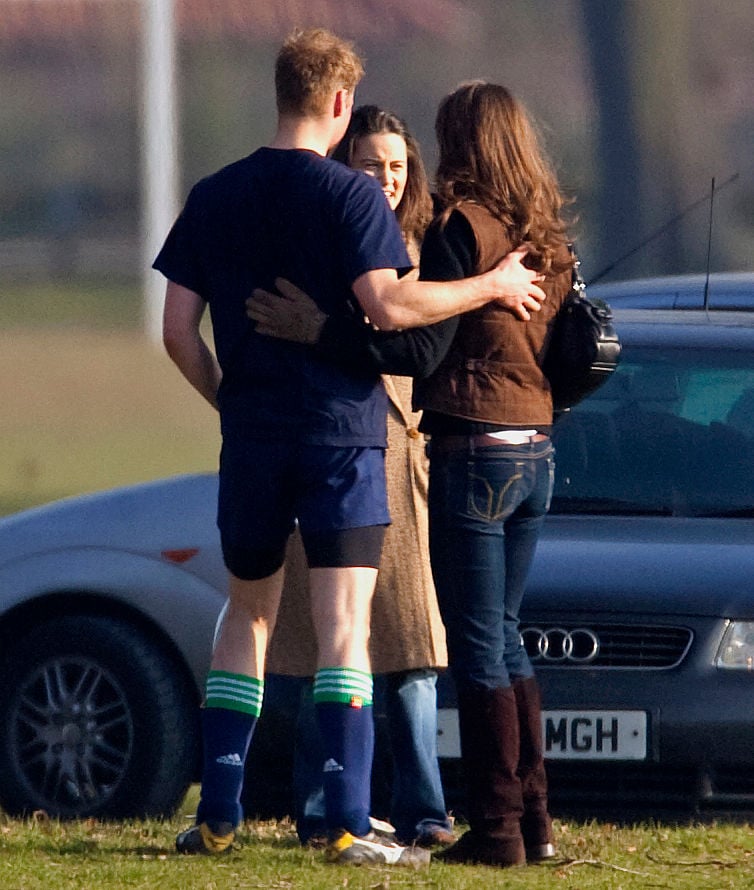 In a rare move for the couple who rarely ever show PDA , or public displays of affection — find out why they can't be affectionate in public like Prince Harry and Meghan Markle — they embraced each other at Eton College on March 18, 2006, a day after Middleton wore her furry hat.
10. Celebratory champagne in 2006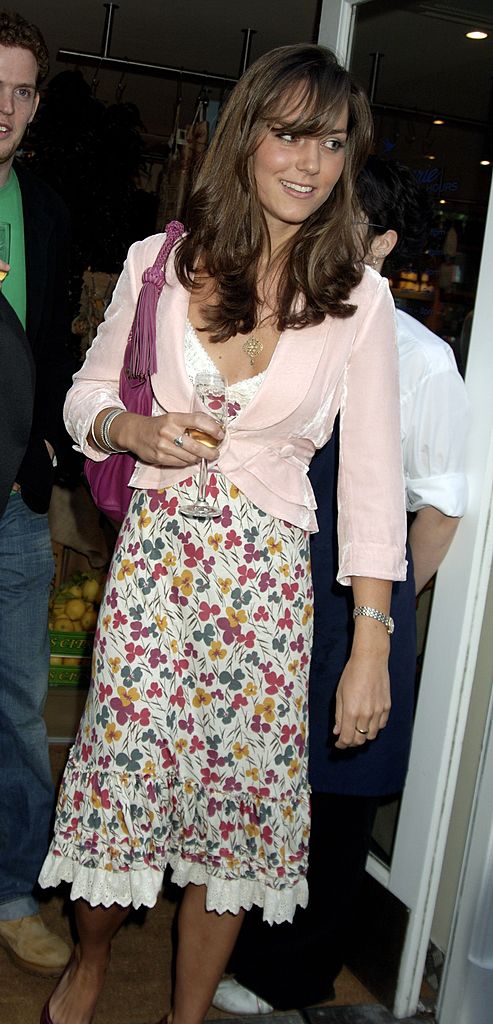 Middleton attended a store opening in June of 2006 wearing a floral dress and a pink ruffly cardigan. She had a glass of champagne while at the event.
11. Another polo match…in polka dots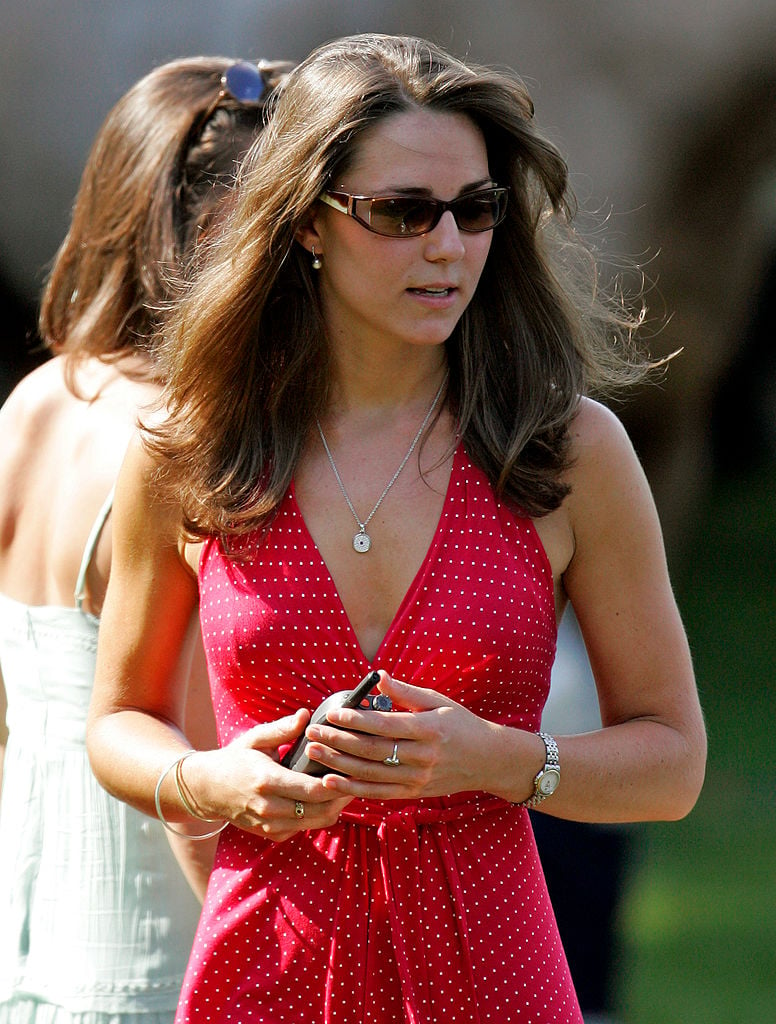 Three days later she showed up wearing a red and white polka dot halter dress to watch Prince William play in a charity polo match.
12. Dancing duchess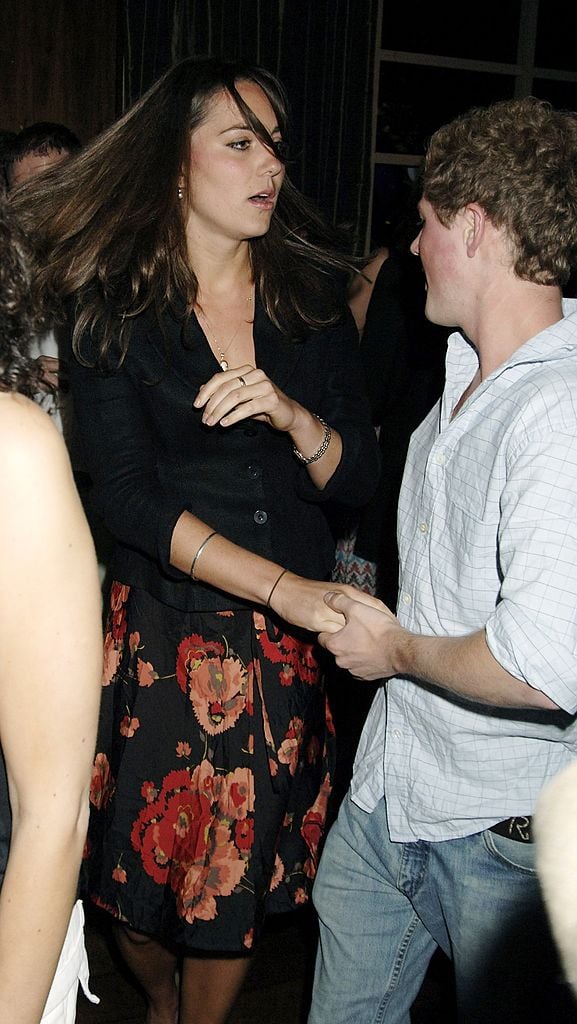 June 2006 was a busy time for Middleton as evidenced by yet another picture of her from that month. This time she was photographed dancing at a pre-Wimbledon party thrown by Richard Branson on June 22, 2006. She wore a floral dress topped with a blazer — a look still repeats as the Duchess of Cambridge.
13. Sisters night out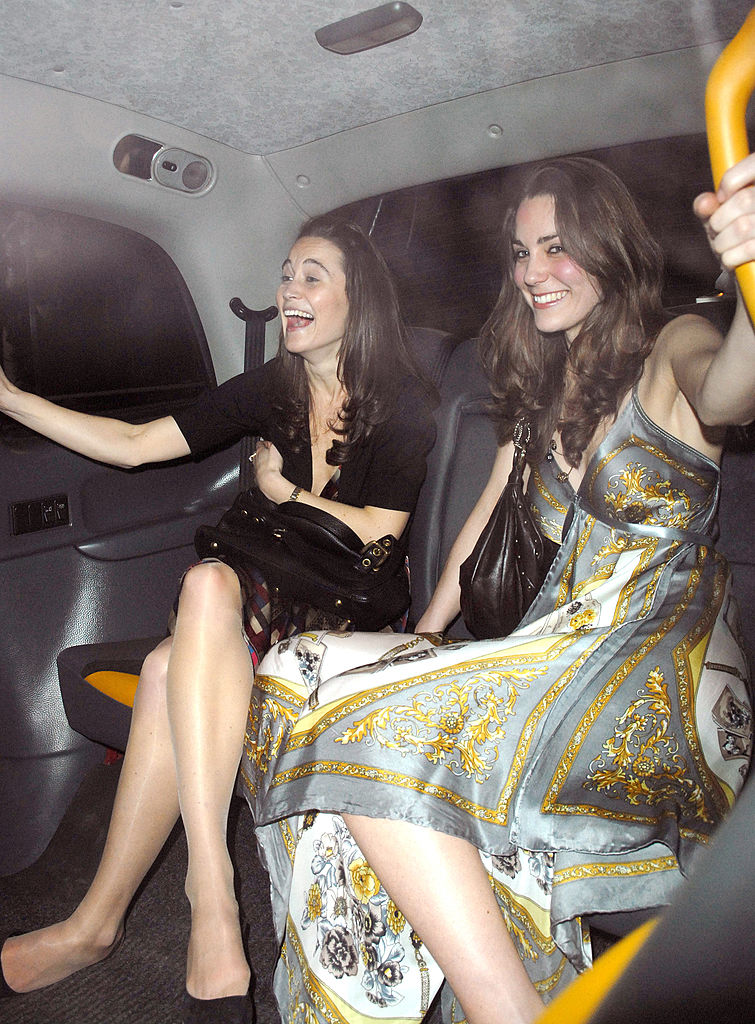 The future royal and her sister, Pippa Middleton, were spotted (arriving or leaving — one can't be sure) a London nightclub known as Mahiki on Feb. 1, 2007.
14. What break up?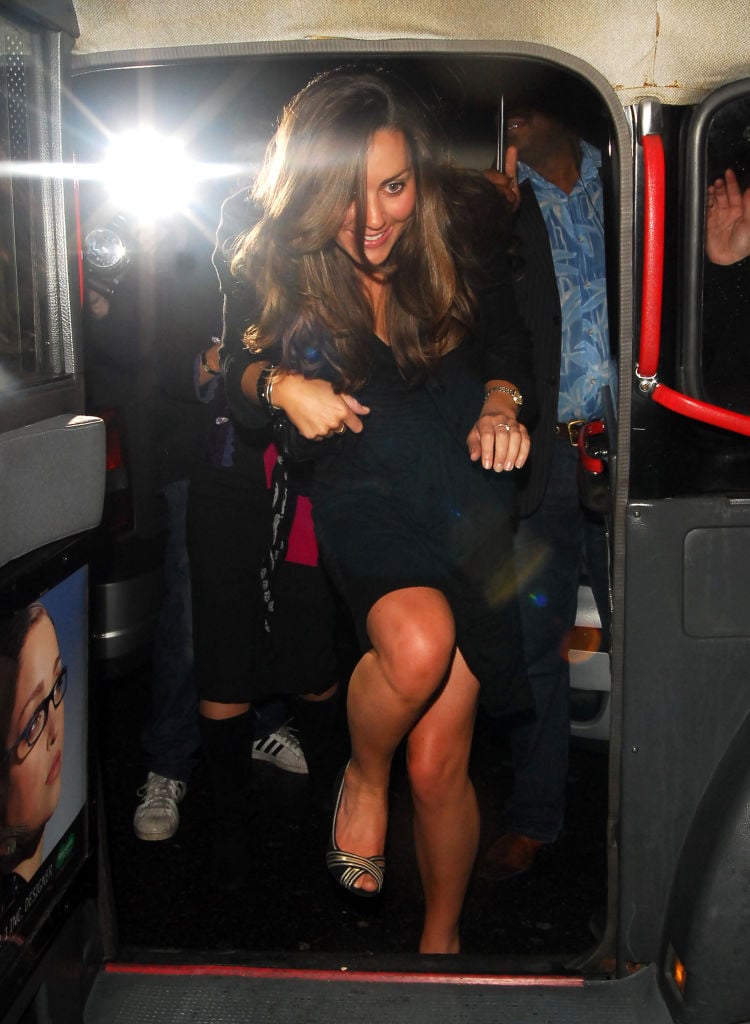 In May 2007 Middleton got snapped by photographers entering a cab looking happy as ever despite her and Prince William breaking up a few months earlier. When the couple became engaged in 2010, the future duchess said she "really valued" the time alone.
15. Middleton wore Ugg boots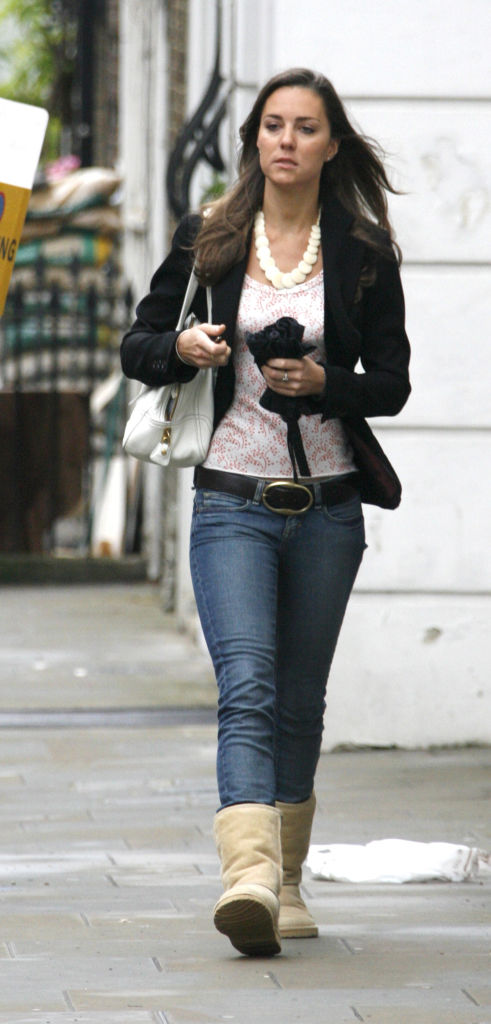 Middleton donned Ugg boots walking around town. She also wore her signature jeans and belt combo with a blazer.
16. Disco duchess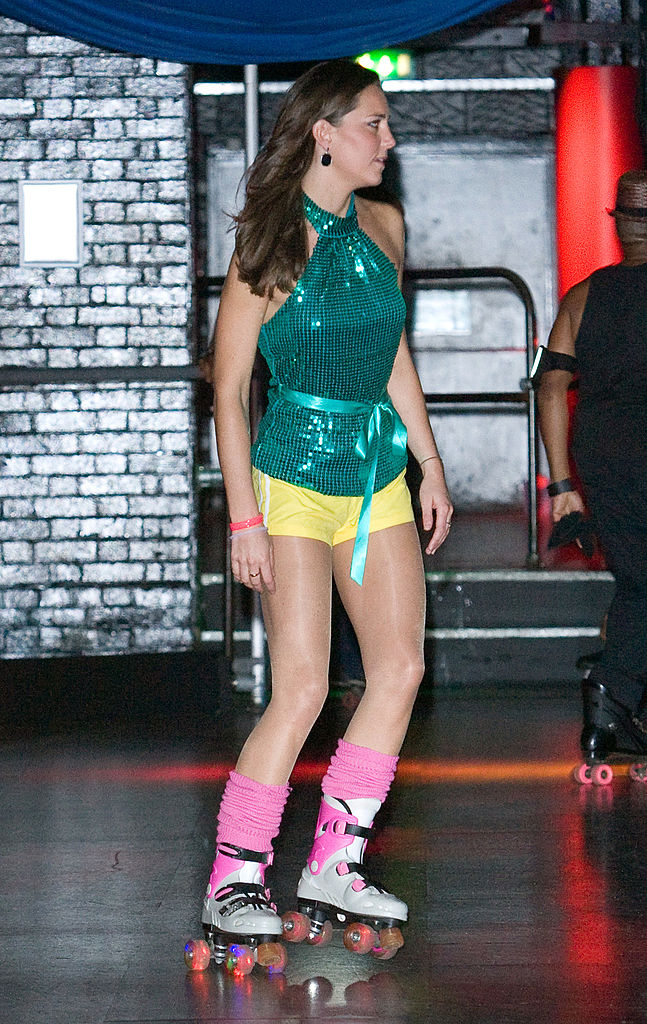 On Sept. 17, 2008, Middleton attended a roller disco charity event and certainly looked the part.
17. Training for Cross Channel Challenge
Middleton prepared for the Cross Channel Challenge with The Sisterhood On The River Thames on July 31, 2007.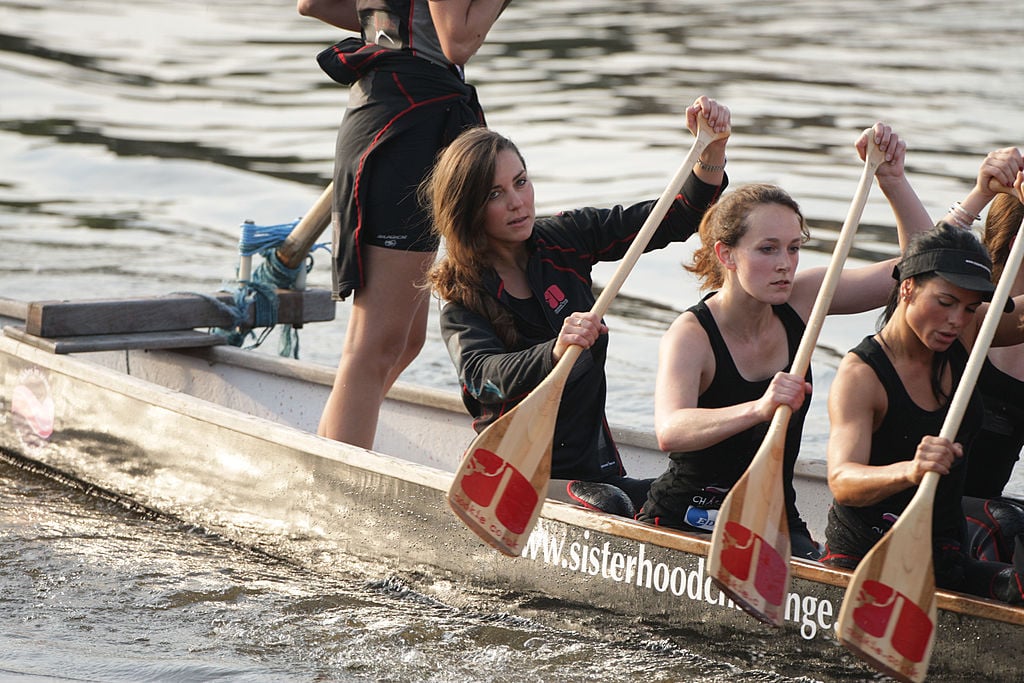 18. At another graduation ceremony with Prince William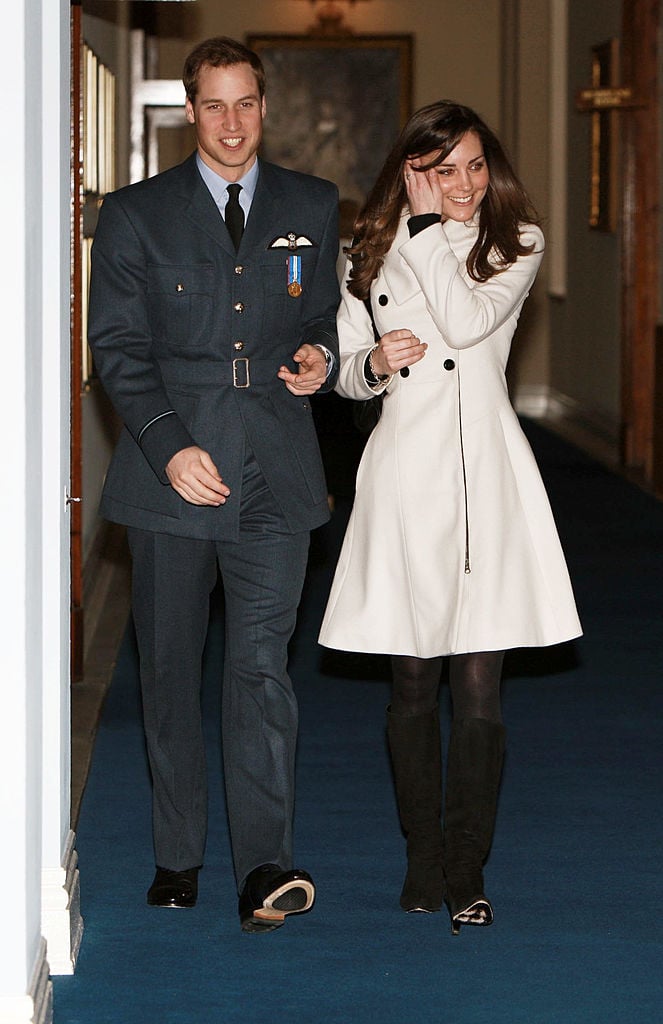 They graduated college together and in 2008 Middleton attended Prince William's graduation ceremony where he received his Royal Air Force wings. Find out the sneaky trick the couple uses today to avoid getting their pictures taken.