'1883' Cast and Character Guide: What to Know Before You Start Watching
The Yellowstone prequel 1883 first aired back in December and introduced a whole new cast of characters. Now 1883 is nearing its final episode, but there's still time to catch up before the season finale. 1883 takes place in a very different world than Yellowstone, so the series may be a little confusing at first. For fans who are just starting to watch, here's a guide to the cast and characters.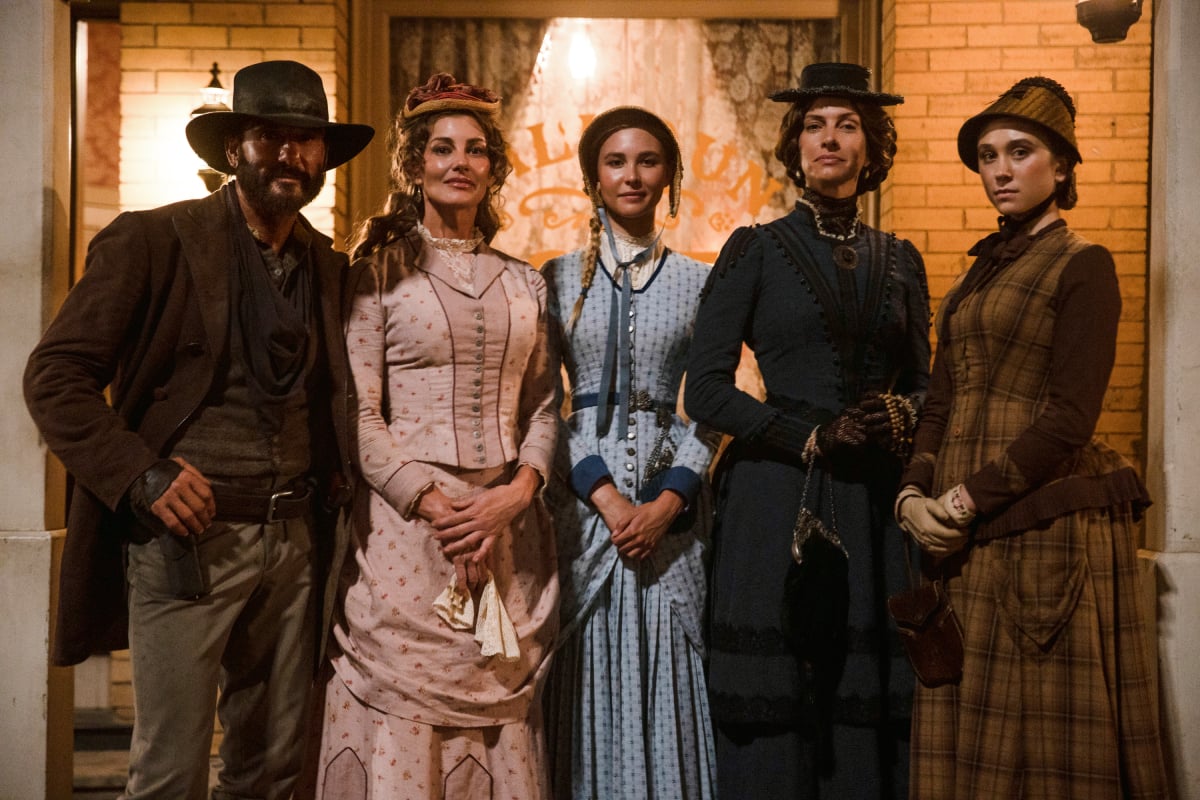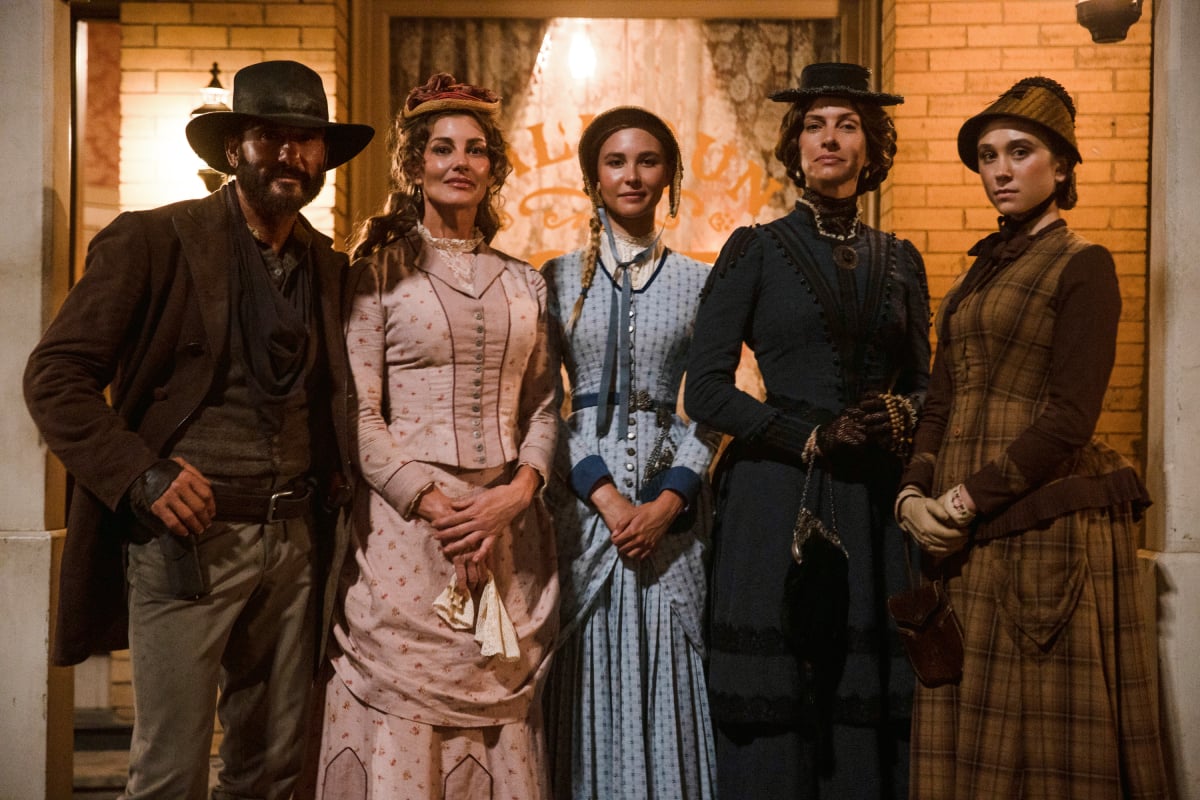 Tim McGraw plays James Dutton in '1883'
1883 tells the story of the 19th century Dutton family as they travel from Tennessee to Texas and eventually to Montana. James Dutton is the patriarch of this family, and he is portrayed by the popular country music singer Tim McGraw. He is the great-great-grandfather of Kevin Costner's character in Yellowstone.
James served as Confederate Captain in the Civil War, which left him with PTSD. Back in Tennessee, James made his living through farming. He proves himself to be a resourceful man, skilled with a gun, and willing to do anything to protect his family.
Faith Hill's '1883' character is James' wife, Margaret Dutton
Interestingly, Tim McGraw's wife and fellow musician Faith Hill also joined the cast of 1883. Hill plays James' wife Margaret, the matriarch of the Dutton family. Margaret is tough-as-nails herself, although she struggles to get her teenage daughter to behave.
While speaking to the Yellowstone Official Podcast, McGraw recalled how 1883 creator Taylor Sheridan offered him the role and asked if his wife would be interested. "Of course, I'm scared to death of my wife," McGraw said. "So, it took me a couple of days to even ask her. I asked Faith, 'Do you think you'd want to play my wife?' She said, 'Yeah! Hell yeah, I'm in! Let's do it.'"
Isabel May and Audie Rick portray Elsa and John Dutton (Sr)
The first episode of 1883 introduced Elsa Dutton, James and Margaret's teenage daughter. Even from the beginning Elsa is clearly rebellious and feels constricted by the rules of her society. In the first episode of 1883, she sneaks into the first-class section of the train, where a man flirts with her. Elsa is portrayed by Isabel May, an up-and-coming 21-year-old actor who has previously been seen in Young Sheldon and Alexa & Katie.
1883's youngest cast member is 6-year-old Audie Rick. He portrays John Dutton, the great grandfather of Kevin Costner's character in Yellowstone. This means that Rick's character is technically John Dutton Sr. though he is only 5 years old when 1883 takes place.
The cast also includes Dawn Olivieri as Claire Dutton and Emma Malouff as Mary Abel Dutton
1883 introduced two Dutton family characters. Dawn Olivieri portrays Claire Dutton, a pious, sharp woman with no patience for disobedience. She is the biological sister of James Dutton and sister-in-law to Margaret. Claire's husband Henry died before the start of 1883, leaving her a widow.
She does however have a daughter named Mary Abel. She is portrayed by Emma Malouff. Mary Abel appears to be around the same age as Elsa. She is equally as pious as her mother and shown to be unquestioningly obedient and a stickler for the rules.
Sam Elliott's character Shea Brennan leads a group of immigrants in '1883'
Sam Elliott is an actor who needs no introduction and his role in 1883 has captivated many fans. Elliott plays Shea Brennan, a Pinkerton Agent and Civil War veteran on the Union side. Shea agrees to lead a group of immigrants on the treacherous journey from Fort Worth to Oregon at the beginning of 1883.
Although Shea is tough and rules with an iron fist, there is definitely a softer side to him. The first scene in 1883 reveals that Shea's wife and daughter died of smallpox. Shea grieves their deaths openly and is also deeply affected when immigrants die on the journey. Shea also deals with PTSD and nightmares from the Civil War.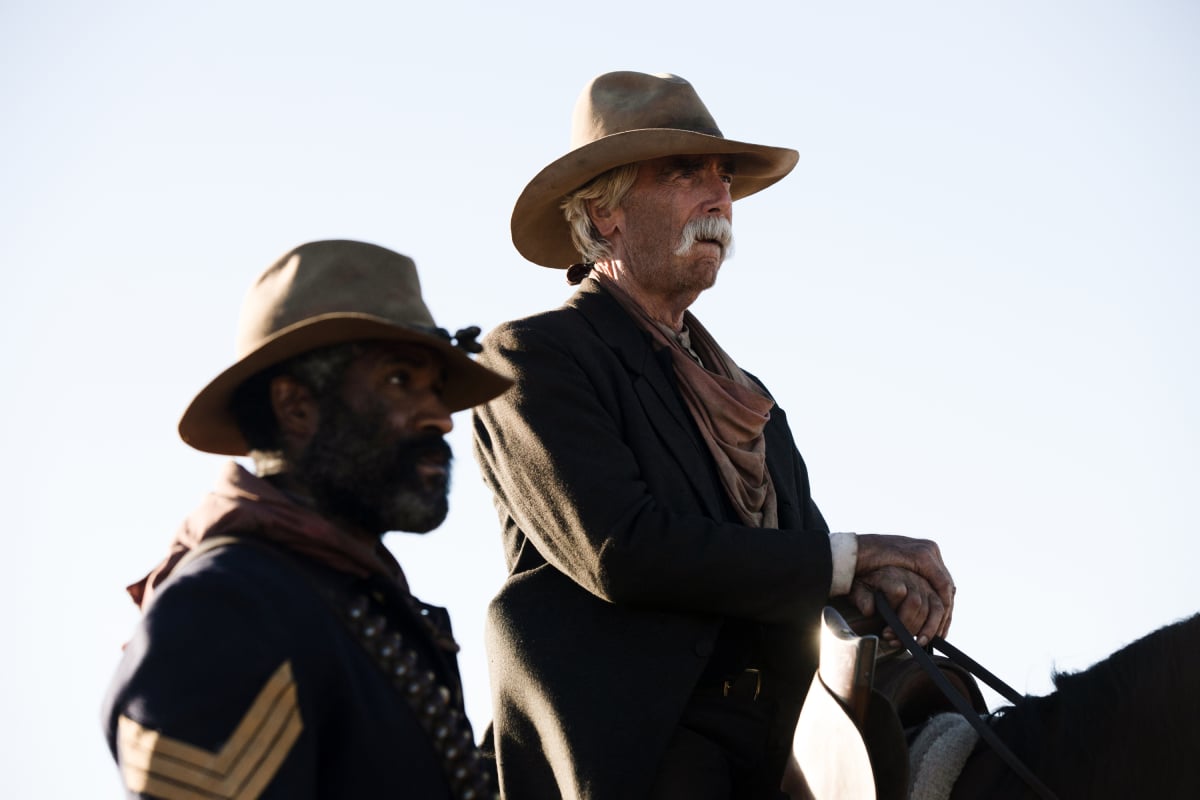 LaMonica Garrett plays Thomas, Shea's right-hand man
Finally, LaMonica Garrett's character Thomas has an extremely interesting past. He grew up in slavery and later became a Buffalo Soldier and served alongside Shea Brennan in the Civil War. Thomas is a free man by the time of 1883 and he works with Shea as a Pinkerton Agent.
In an interview with Esquire, Sam Elliott discussed Thomas and Shea's relationship. "There's a reason that they're hanging together, traveling together, sharing the same tent together. It's a fascinating part of this thing when you think… this is set in the period that it's set, and there's this white guy hanging out with a Black man and they're like brothers, and it's like, wow."
New episodes of 1883 release Sundays on Paramount+.