'1883' Costume Designer Explains the Significance of Elsa's Blue Dress
Elsa's costume in '1883' adapts as the character changes from wide-eyed teen to rugged cowgirl. Costume designer Janie Bryant explains the significance of the blue dress.
It was no small feat for costume designer Janie Bryant to transform the cast of 1883 into characters that fit in during the 19th century. Not only did the main characters need believable costumes, but Bryant needed to outfit hundreds of extras in the very first episode. 1883 creator Taylor Sheridan had his own thoughts about the costumes. Bryant discusses some of the hidden meanings behind the costumes and shares why Sheridan was adamant that Elsa wear blue.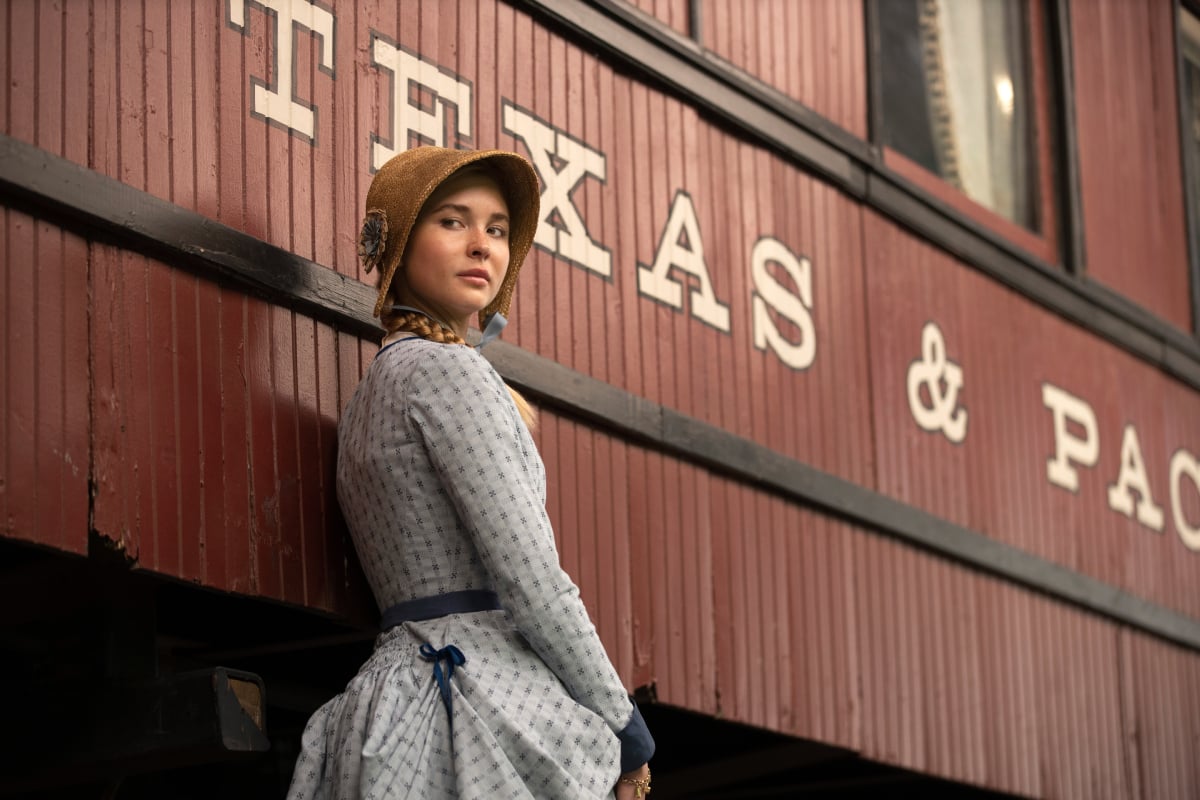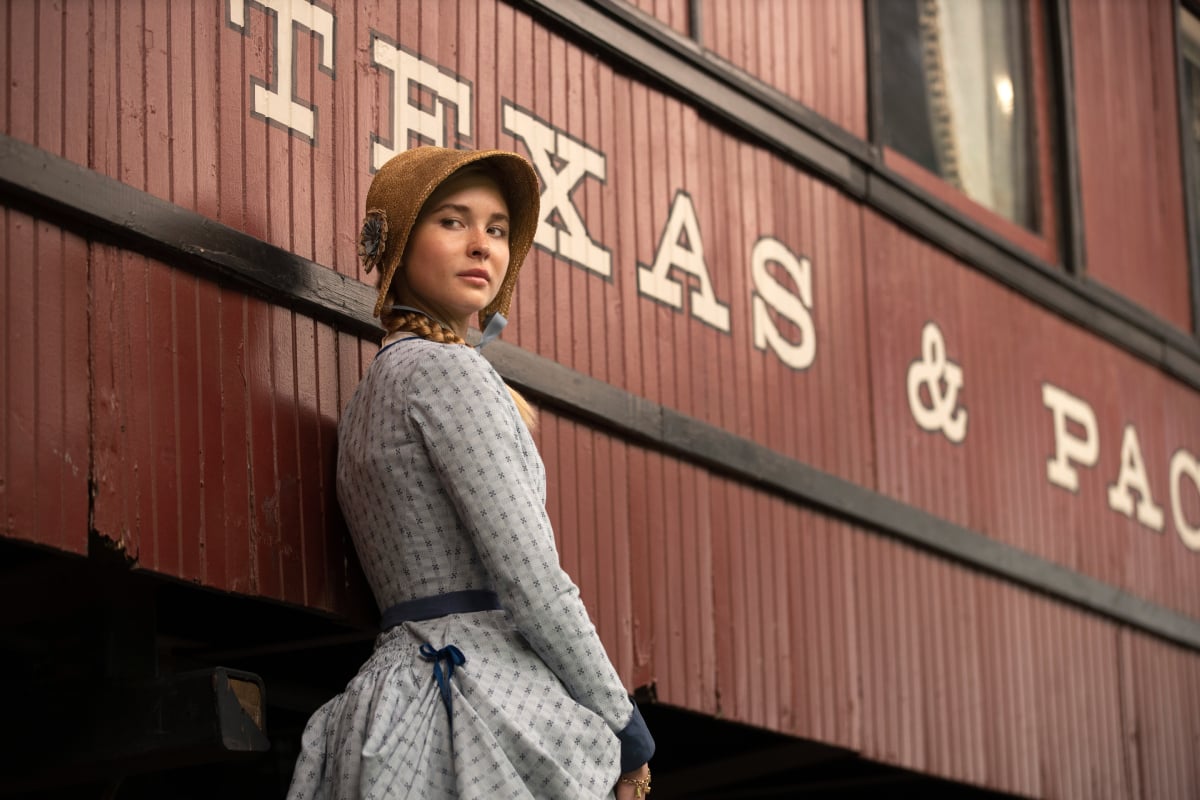 Janie Bryant discusses outfitting the cast for the start of the journey
Bryant is a designer with plenty of experience in the industry, but creating the 1883 costumes was no small task. While authenticity was one thing at the forefront of Bryant's mind, she also told a story through the character's outfits.
When the Dutton family are first introduced, James wears a frock coat with a leather-trimmed collar and hand-carved wooden buttons, according to The Hollywood Reporter. Margaret sports a dusty rose-colored dress and Elsa's dress is blue dress with a then-fashionable polonaise overskirt.
"I wanted them to look well-dressed and prepared for this journey," Bryant told The Hollywood Reporter. "It's like the whole family really had no idea of what they were getting into. So, they prepared as best they could."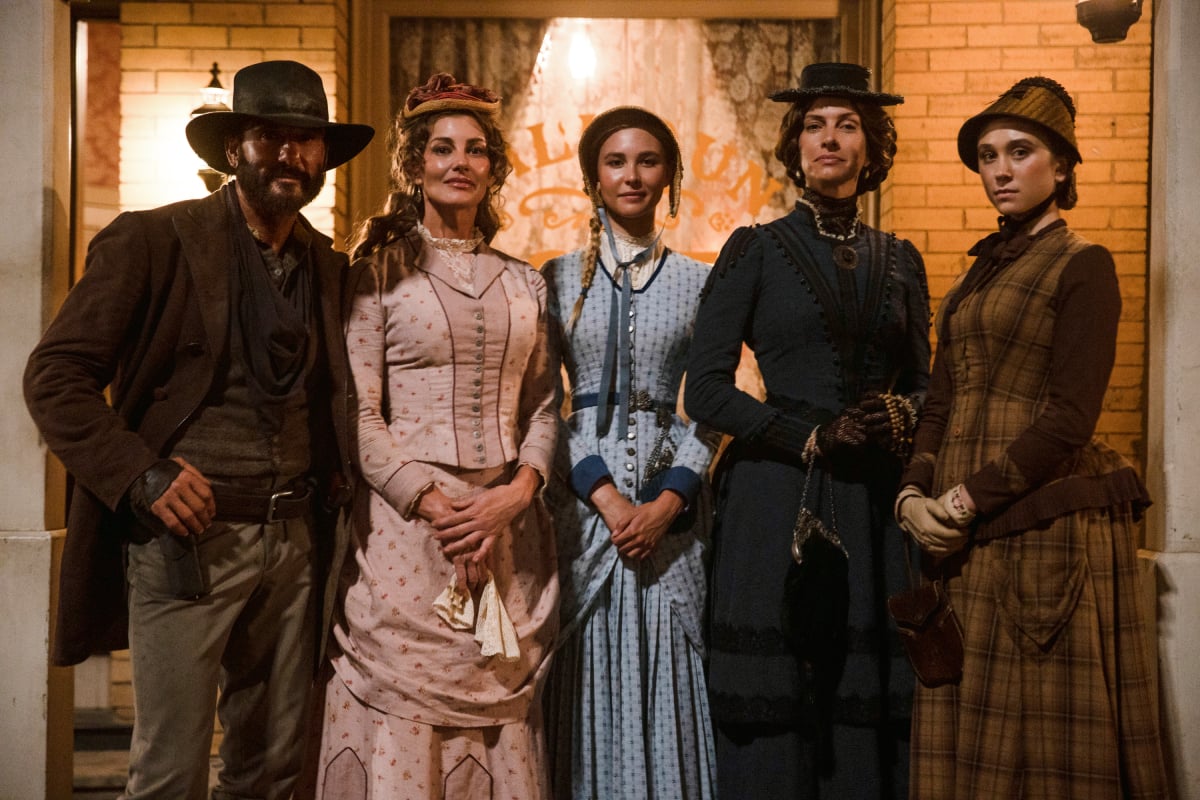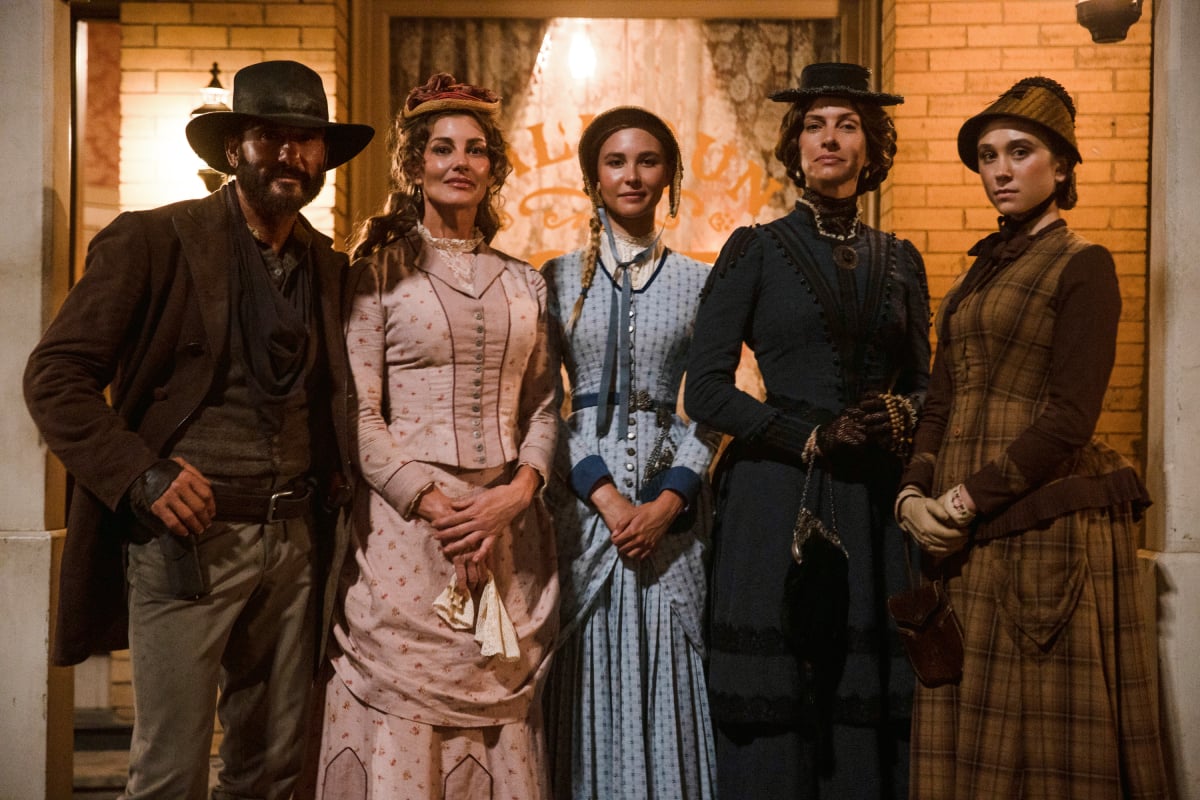 In contrast, Bryant stripped down Sam Elliott's character Shea Brennan. "He's lost everything," Bryant said. "Just being in the long johns, the suspenders, the trousers, the boots. Just bare-bones and vulnerable."
Isabel May and Janie Bryant discuss an iconic '1883' costume
1883 is told through the eyes of Elsa Dutton, so of course outfitting her in the right look was important. Elsa changes drastically throughout the journey. Her blue dress worn at the beginning of the series conveys both the characters hopefulness and naivete.
"It was really important to show her off in the beginning, this wide-eyed innocent with all the youthfulness of that character," Bryant told THR. "She is kind of a wild child, too, and her aunt Claire slaps her for being rude and later she jumps off the train."
"It's one of my favorite things ever," Bryant contied of the blue dress. "Blue is the color of the sky, and I feel like Elsa has kind of an airy quality about her. But you're going to be very excited about the journey of that blue traveling costume. It's like a character in itself."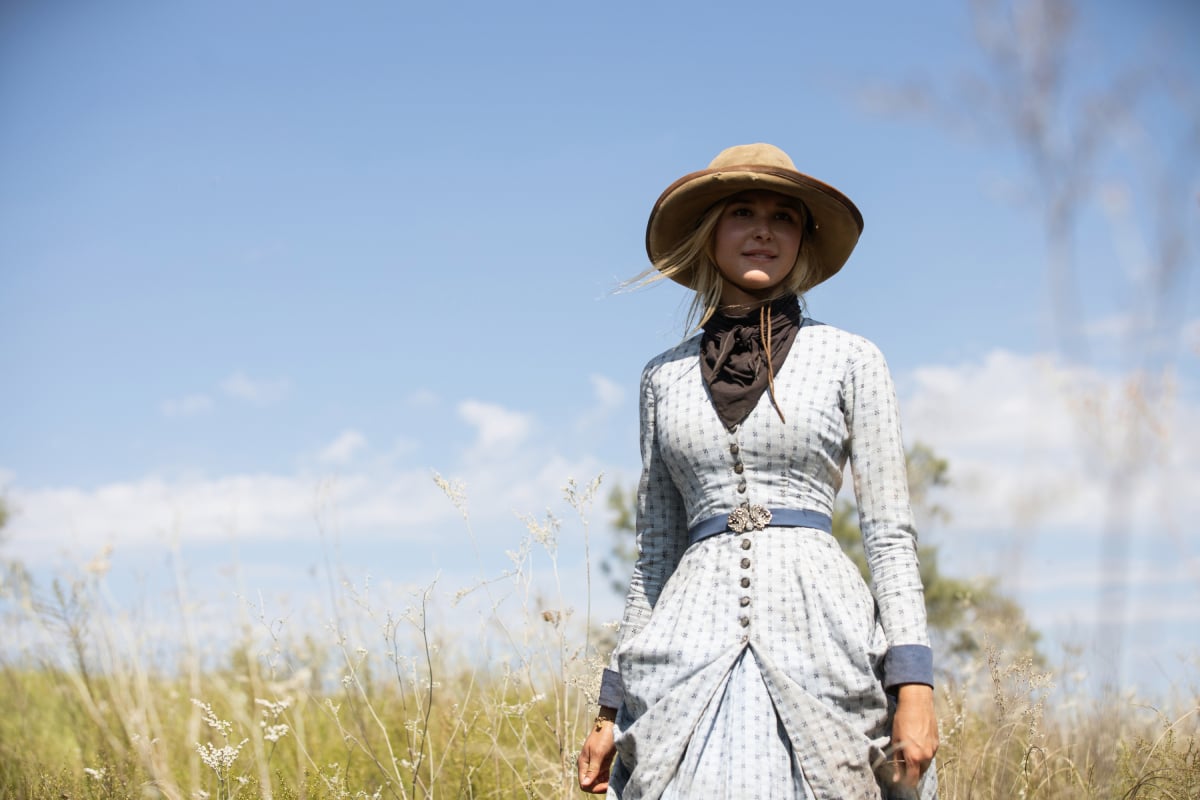 As the restrictions of her old life fall away, Elsa's costume changes as well. She trades the bottom half of her dress for a pair of pants as the young woman takes on the responsibility of herding cattle. "She's never worn pants in her life and suddenly she gets to ride a horse, not in a skirt, which is a very different experience," said Elsa actor Isabel May, according to Express.
"She really has this incredible journey of her becoming a woman, we see so many changes in her costume design, she's really the character we see change the most," Bryant added.
Taylor Sheridan was adamant that Elsa wear blue
Choosing colors for the 1883 costumes was an important part of the job, Bryant revealed. "One thing Taylor [Sheridan] and I talked a lot about was let's have these wild characters in interesting colours because red really does tip-off that there will be blood, there will be death," she told Express.
"When Taylor and I were first talking one of the colours that he was really passionate about for Elsa was blue," Bryant continued. Show creator Taylor Sheridan explained, "She just looks like hope and sincerity and that's what I needed from this character."
New episodes of 1883 release Sundays on Paramount+.