'1883' Finale: What Happened to Josef in the 'Yellowstone' Prequel?
The 1883 finale was heartbreaking and a lot went down for some very important characters. The episode focused on Elsa's strength beginning to fail as the Dutton family neared Montana. The finale also wrapped up the immigrants' stories, and very few of them had happy endings. Marc Rissmann's character Josef stepped up to be a voice for the immigrants. Here's how his story ended in the finale.
[Spoiler alert: 1883 Season 1 Episode 10 spoilers ahead.]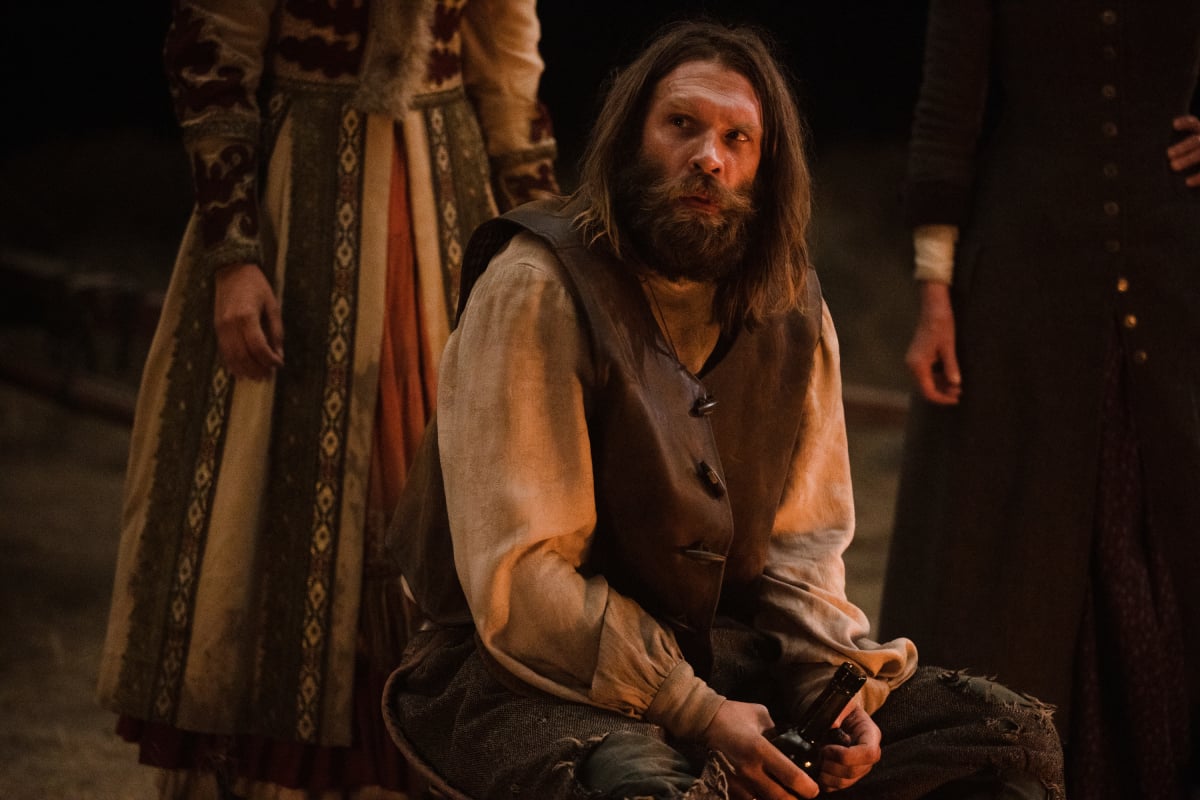 Josef steps up to lead the immigrants in '1883'
Marc Rissmann is a German actor who plays Josef in 1883. Josef himself is a German immigrant who comes to America with his wife Risa in the hopes of a better life.  "He wants to leave his demons behind and create a new home with his wife Risa," Rissmann said in a video on 1883's official Twitter.
When Shea Brennan explains the journey to the ill-prepared immigrants, Josef steps up to translate for him. After this, he becomes the unofficial leader of the immigrants. However, he is initially reluctant to enforce rules on people who just recently fled oppressive countries. As time goes on, Josef comes to understand just how dangerous the journey can be, and that Shea's advice is essential for survival.
What happened to Josef in the '1883' finale?
In 1883 Episode 9, Josef's wife Risa was riding a horse when a rattlesnake bit the creature's leg. The horse threw Risa off it and she hit her head. Josef came running to help her and the snake bit his leg. The pair are then in pretty dire circumstances, though they do survive the conflict with the Lakota in episode 9.
In the 1883 finale, Shea tells the immigrants that the plan is to stay the winter in the Bozeman Valley and continue to Oregon in the spring. However, the majority of the immigrants insist on continuing to Oregon without him, and this time Shea doesn't argue. Josef and Risa are some of the few immigrants who decide to go with Shea.
Thomas notes that the poison is spreading through Josef's leg. He tells the German immigrant that the leg will have to come off if he wants to survive. Josef agrees and Thomas cuts off his leg with the help of Shea, Margaret, and James. Shortly after Risa dies while sleeping beside him.
The end of the 1883 finale jumps forward 1 year. It shows that Josef is still alive and appears to have reached Oregon. Still, many fans were disappointed that Josef was left with so little. "Very satisfying ending. Only wish Josef had a better outcome. Poor guy is tough as nails but is all alone with only one leg," wrote one Reddit user.
Will Marc Rissmann return for more episodes of '1883'?
1883 has been renewed for additional episodes, but that doesn't mean the show will be getting a second season. In an interview with The Hollywood Reporter, 1883 executive producer David Glasser stated that the recently announced Dutton family prequel 1932 "was always intended to be the second season."
"Now the network is excited to bring you something really additional to 1883, which is super exciting," Glasser continued. "There was one way set with it — there was one version — and now there's going to be two versions."
The 1883 finale mostly wrapped up its characters' stories. It's not clear yet if Rissmann will return for his role as Josef in the additional episodes, but it would definitely be nice to see Josef happy in the end.
Watch the season finale of 1883 available now on Paramount+.
RELATED: '1883' Finale: Does Thomas Know What Happened to Shea? LaMonica Garrett Weighs In