'1883' Gives 'Yellowstone' Fans 'All the Reasons in the World' Why John Dutton Won't Sell an Inch of His Land Says Tim McGraw
Kevin Costner's John Dutton has turned down life-changing sums of money for the Dutton Ranch on 'Yellowstone' – and Tim McGraw says '1883' explains exactly why.
ARTICLE HIGHLIGHTS
Yellowstone season 2 hinted at why John Dutton (Kevin Costner) refuses to sell any of his land.
Tim McGraw thinks that 1883 brought even more clarity to his refusal to sell any part of the Dutton Ranch,
Yellowstone prequel 1883 will return with "additional episodes," although McGraw admits he has no idea what that means for his character.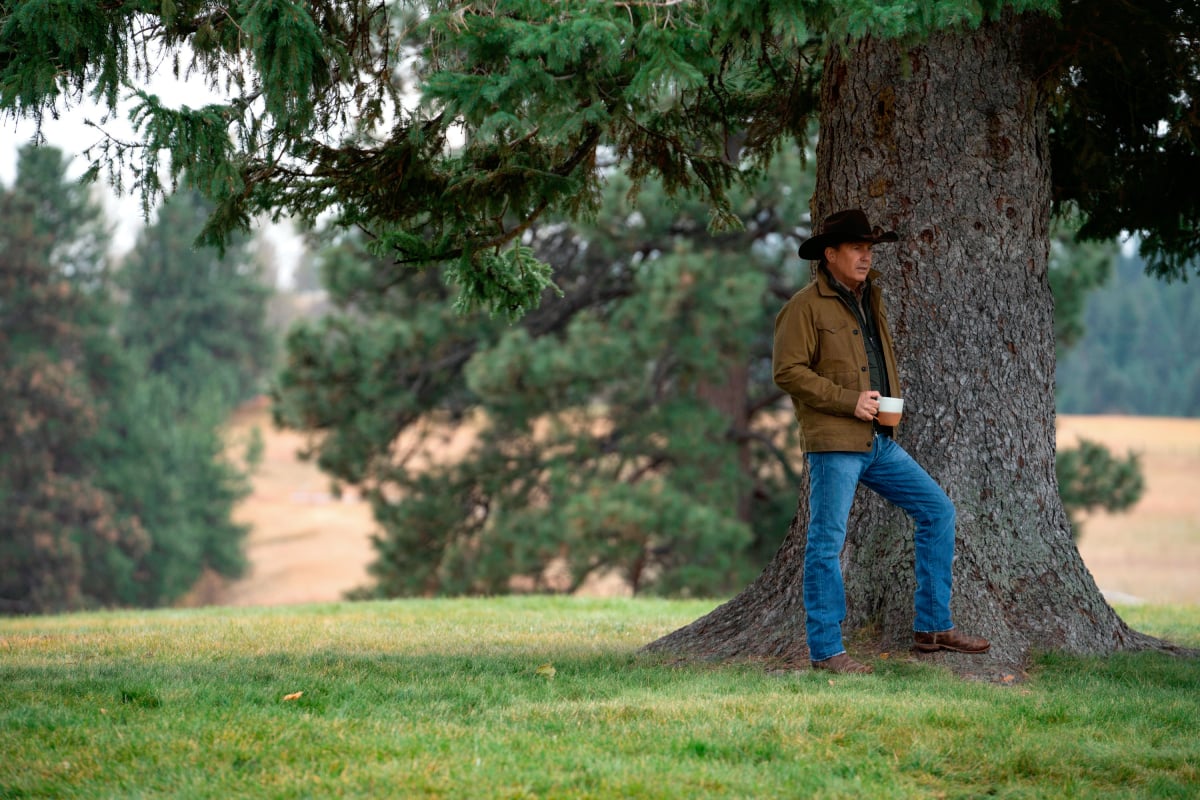 1883 gave Yellowstone fans a peek into the world of the first generation of Duttons. The ones who settled their Montana land and turned it into the Dutton Ranch. By the time it's in the hands of Kevin Costner's John Dutton, the land has been in the family for five generations. And he's fighting everyone who's trying to take a piece.
But the gravity of those reasons wasn't felt until fans witnessed the 1883 finale. As star Tim McGraw (James Dutton) explains, 1883 gave fans "all the reasons in the world" why John Dutton won't sell an inch of his land.
A scene in 'Yellowstone' season 2 hinted at the importance of the Dutton Ranch
Before the introduction of 1883 into the Taylor Sheridan-verse, it was difficult for some fans to understand why John Dutton was so passionate about holding on to every piece of the family's land. They hinted at the reasons in a season 2 episode of Yellowstone, when John was comforting his ailing father known as John Dutton, Sr. (Dabney Coleman).
In the scene, John promised his 90-year-old dad that he wouldn't give up an inch of the Dutton Ranch. Instead, he will pass it down to his children. Just like the generations that came before him.
"Don't let them take it from you, son. Not a god****ed inch," John Sr. says. "I'll miss you," the younger John replies.
"No you won't," says John Sr. "You'll miss what I was a long time ago… And when you get to my age, only thing you miss is being young. The chance to do it all over. See the look of wonder in your grandchildren's eyes. The look in your eyes when you were a kid.'"
Tim McGraw says '1883' gave fans 'all the reasons in the world' why John Dutton won't sell
In 1883, fans found out how the Duttons arrived in Montana and why they settled the land that became the Yellowstone Ranch. After a brutal journey on the Oregon Trail, James and Margaret's (Faith Hill) teenage daughter Elsa (Isabel May) died following an arrow wound to her liver.
Instead of continuing to Oregon, the Duttons decided to remain in Montana and build a new life on the site where they lost their daughter. According to McGraw, the final two episodes of 1883 told Yellowstone fans everything they needed to know about why the Duttons have refused to sell an inch of their property for decades.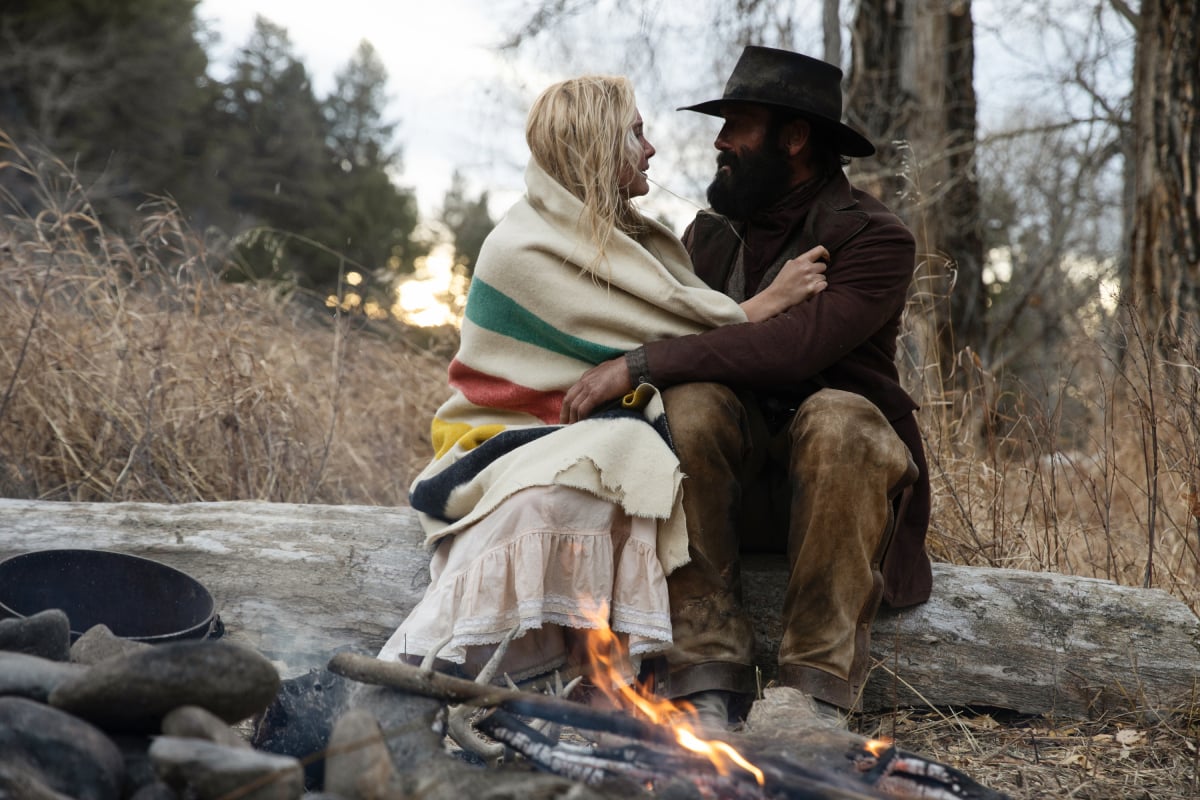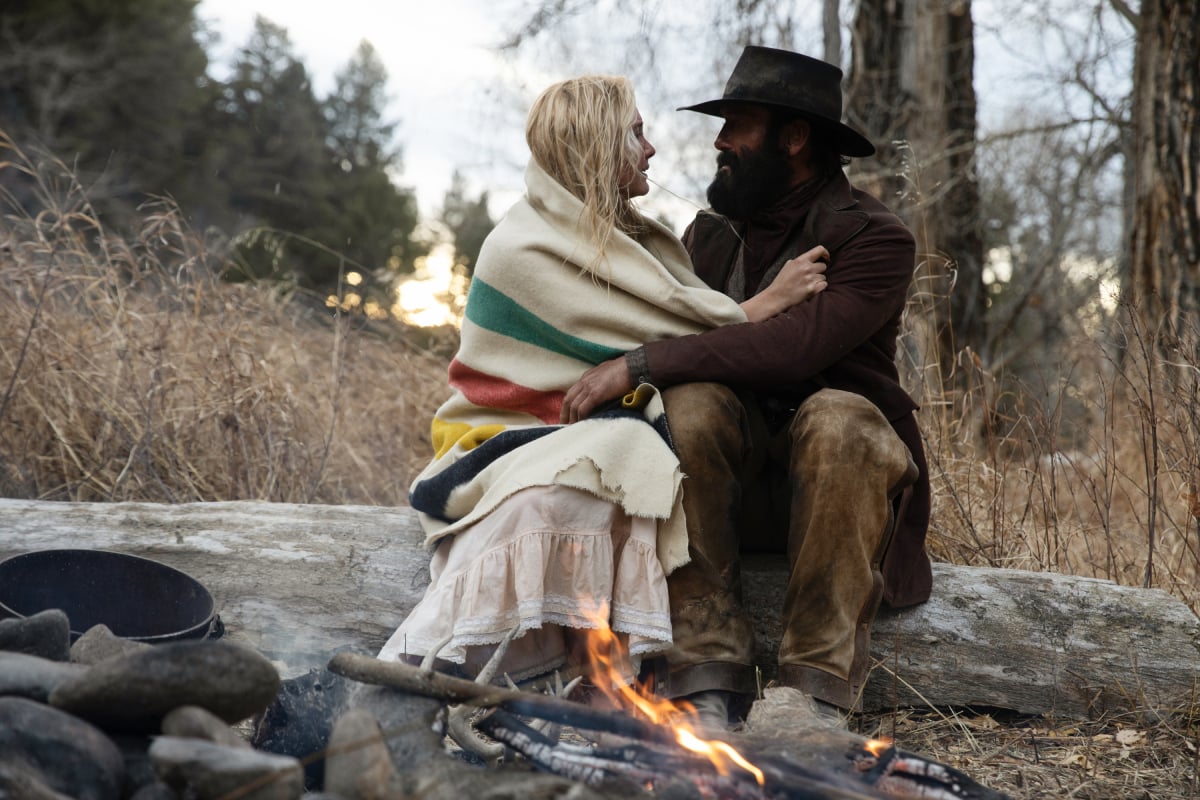 "When we got the final two [scripts], we literally couldn't read them to each other because we were crying so much — I mean, ugly, boohoo crying," McGraw told Variety.
"I was a blubbering idiot. It was just so well-written, so devastating and heartbreaking, but at the same time, so on point and poignant for what Yellowstone turned out to be. It just gives you all the reasons in the world why they fight so hard for that land and why their family fights so hard to keep what they have. It just made perfect sense."
'1883' will return with 'additional episodes' during the 'Yellowstone' season 5 break
Due to the success of Yellowstone and 1883, Paramount+ has revealed a new prequel is coming later this year titled 1932. The original intent was that James and Margaret's story would be over after 1883 season 1. But now, Paramount has ordered "additional episodes" that will air during the Yellowstone season 5 break.
It's not yet clear how many episodes there will be or what story it will tell. Even McGraw and Hill have admitted they have no idea what's coming next for their characters.
"I have no idea. You know, Taylor Sheridan is such a brilliant writer that I can only imagine what he's going to come up with, and whatever I imagine is probably not even going to be close. So I don't have any idea. I'm as anxious as anyone to see what happens," McGraw said.
"We just don't know. We're sort of in limbo like everyone else. We're excited about what's to come and excited about what he writes and can't wait to see however it develops."
1883 is now playing on Paramount+.