'1883': Isabel May Only Watched 1 Episode Because Taylor Sheridan Forced Her To
Isabel May was grateful for her role as Elsa Dutton on '1883' but she doesn't watch the show herself. She only saw one episode because Taylor Sheridan made her.
Taylor Sheridan's 1883 is one of the most watched shows on streaming, let alone on Paramount+. One person who has not seen 1883 much is Isabel May. May plays Elsa Dutton in the series, but only ever saw one episode, and that was only because Sheridan made her.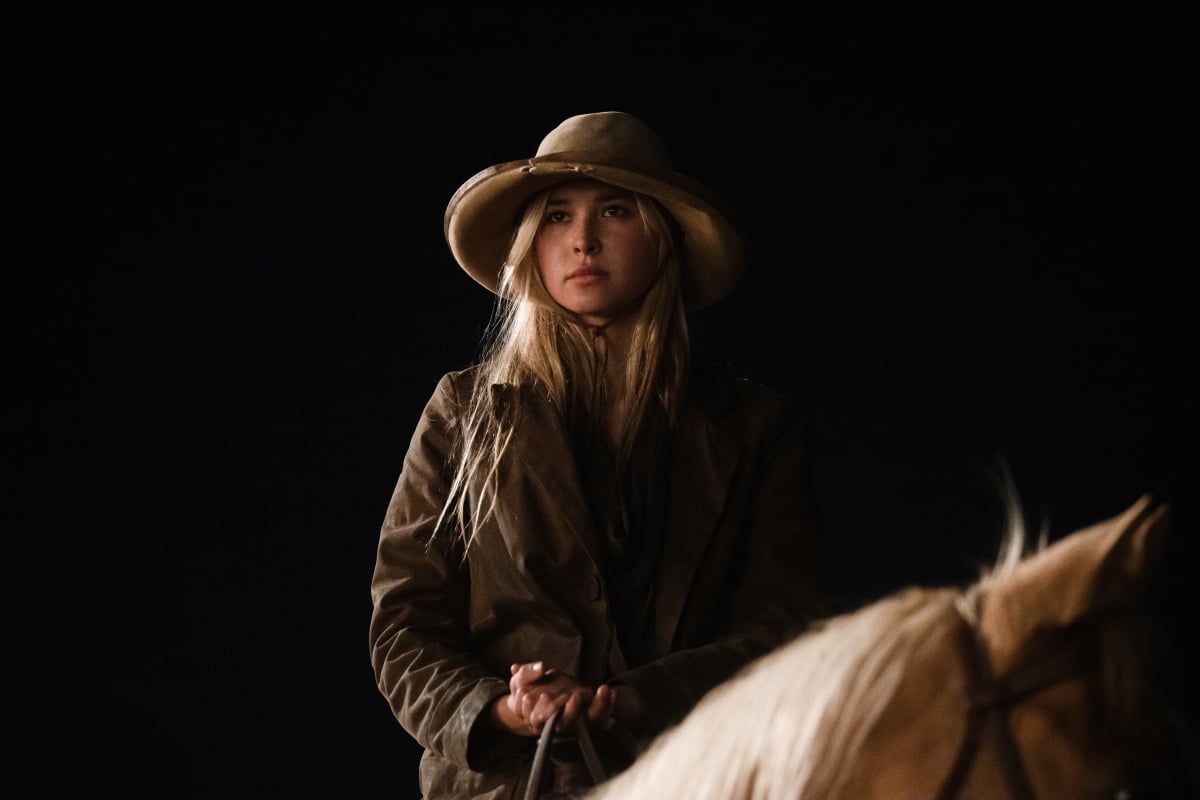 May was a guest on the Hollywood Reporter's Awards Chatter podcast on April 14. During an in-depth discussion about 1883, May revealed she's not among the show's millions of viewers. 
'1883' creator Taylor Sheridan made Isabel May watch one episode 
Sheridan created the 1883 role of Elsa for May. May had auditioned for Sheridan's show The Mayor of Kingstown but didn't get the part. She stuck with Sheridan though. Once they completed the premiere episode of 1883, Sheridan had a screening for the whole cast. May couldn't get out of that. 
"I've seen the first episode in every variation that that episode went through because Taylor would play it, whether anyone liked it or not," May said on Awards Chatter. "We would be having dinner or something over the weekend. So I've seen the first episode a million and one times. It was really cool to see it on a big screen, I will say. The first episode I saw twice I believe, three times."
After the '1883' premiere, Isabel May didn't watch herself 
May saw parts of other episodes. She recorded the narration, and focused on some scenes for her performance. But, May said, she did not follow the final cuts of 1883 episodes. 
"I have not watched any other episode in its entirety," May said. "I went and I looked at certain scenes, I just wanted to see how they came out. See if I was happy with them. I just did not want to, I haven't wanted to watch it for some reason. But maybe I will in due time."
She doesn't follow the fans either 
May is not on social media. Although 1883 is the biggest hit of her career, May said she doesn't follow the 1883 fandom either. 
"I haven't received that much information," May said. "My managers are not the kind of people who come and say this is what so and so said. This is what so and so said. They tell me what I need to know which is here's a cool project we should be looking at, this, that or the other."
May is grateful to hear that 1883 has many fans, though. 
"I really hope so," May said. "It's not just myself and the actors. I know it is really hard to make anything but this is, I don't even know how we finished it. I don't know how it's out in the world and an actual thing that exists. My goodness, the odds were just stacked against us from the beginning to be quite frank. I didn't even realize until after we were done how much so."