'1883': Isabel May Calls Her First Sex Scene 'Fun'
Isabel May looks back on the first season of '1883' which also contained the first sex scenes of her career. Fortuantely, she had more fun than she expected doing them.
1883 gave Isabel May a breakthrough role, and her first sex scene, as Elsa Dutton. After her work on shows like Young Sheldon and Alexa & Katie, 1883 showed May as a1 9th century woman who had to become rugged as the journey required. But, May also had to portray Elsa's many loves on the trail.
[Warning: This article contains spoilers for 1883.]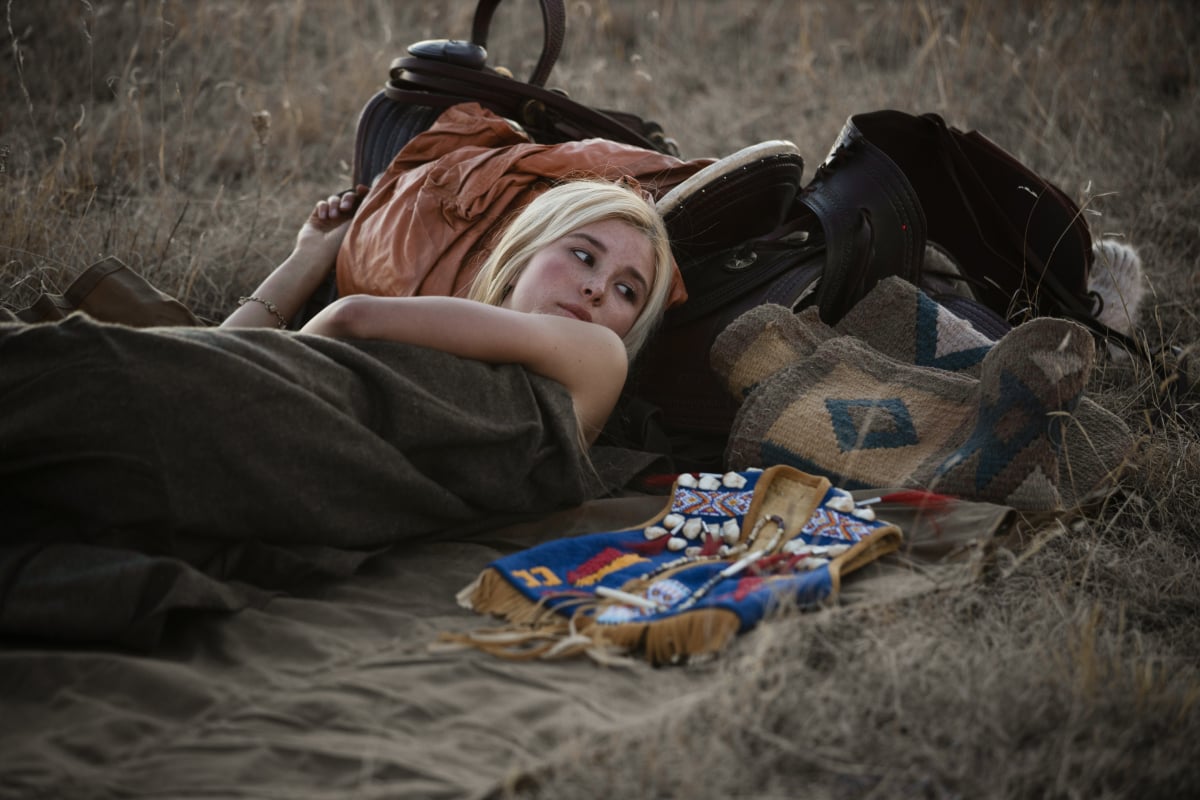 May appeared on The Hollywood Reporter's Awards Chatter podcast on April 14. Discussing her landmark season on 1883, May also addressed her sex scenes, the first of which she said was actually quite fun. 
This '1883' sex scene was a first for both Isabel May and Eric Nelson 
On the Duttons' long journey to the northwest, Elsa and cowboy Ennis (Eric Nelson) found a love connection. Their sex scene proved so passionate that she was later told the entire camp could hear her. Sadly, attacking bandits later shot and killed Ennis.
"Her sex scene, because it was my first one, I remember I was kind of going, 'Well, I wonder what this entails?'" May said on Awards Chatter. "Eric, who plays Ennis, was a little nervous about it. It was his first time ever doing a sex scene as well. We just kind of walked through it moment by moment with Taylor [Sheridan]. Taylor actually handled it really well. He just walked us through it. 'Let's just rip the band aid off. This is what we gotta do.'" 
Isabel May's '1883' sex scene proved to be a fun experience 
May acknowledged filming her 1883 sex scene was still harrowing. But with Sheridan and Nelson as her partners, it went as well as anyone could expect. 
"And then when we were doing it, we were trying not to laugh the whole time," May said. "It was kind of really funny. That was probably one of the easier scenes that I've done. I loved it. You know what I mean. I was glad that it was done when it was done, but while we were doing it, it was not as awkward as I thought  it would be."
Isabel May turned down another role that required nudity
May has also told the story of how she auditioned for Sheridan's show The Mayor of Kingstown to play Iris. Emma Laird ultimately played Iris, but Sheridan was so impressed by May he created the role of Emma Dutton for her. May acknowledged she wasn't ready when the role of Iris was available. 
"Deep down I didn't want that role," May said. "It required something that I didn't want to give away and I was too young. I was 20. I'm 21 now so not that much time has gone by but still. When it came to the nudity and so on and so forth, it was way too early. But I loved what it required emotionally. There's something about giving that away to an audience that's really appealing to me. I don't know why, being vulnerable like that on screen."