'1883': Here's Why Newcomer James Jordan Looks so Familiar to 'Yellowstone' Fans
In '1883' Episode 6, Thomas hires a cook to help the group on their journey. Fans have probably seen newcomer James Jordan on their screens before.
1883 has passed the halfway point for the first season. In episode 6, the group arrives at a trading post to restock for the long journey ahead of them. Shea Brennan and Thomas also search for a cook and a new cowboy to accompany them on the trip. Thomas hires an interesting man to be the group's new cook. Actor James Jordan portrays this character, and he probably looks familiar, especially for fans of Tayor Sheridan.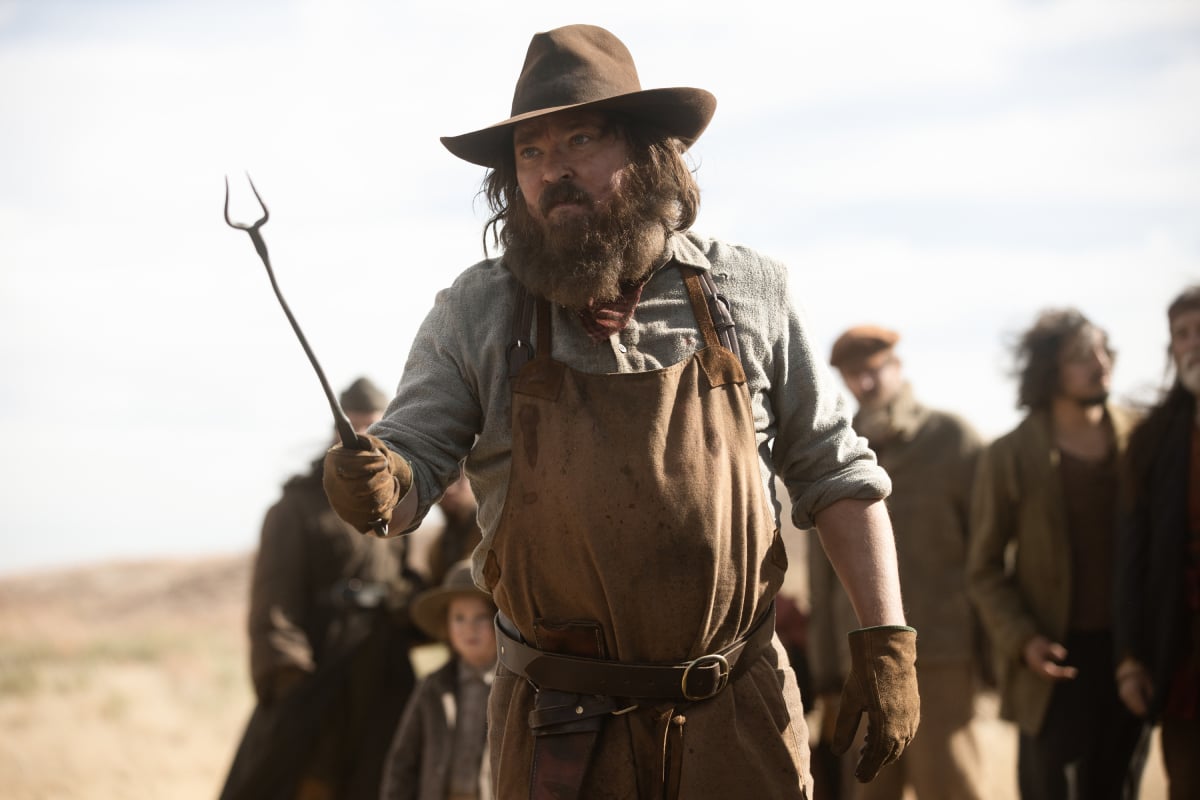 Thomas hires a new cook in '1883' episode 6
It's no secret that the immigrants traveling with Shea Brennan have been struggling throughout the journey. The group has not even left Texas yet and their numbers have dwindled considerably. Immigrants are becoming widowed and orphaned, and Shea and Thomas notice that many are struggling to take care of themselves.
The duo decides that hiring a cook is necessary for the immigrants' survival. At a trading post, Thomas meets with a man who is credited only as "Cookie." Although Cookie at first has a lot of questions about the journey he agrees to the job and is even chuckling to himself by the end of his conversation with Thomas.
Here's where fans have seen actor James Jordan before '1883'
Although Jordan only appeared briefly in 1883 Episode 6, it seems like he will become an important part of the show, and perhaps a bit of comic relief. Jordan is credited on IMDb in the next three episodes of the series. Though the outlet isn't always the most reliable, it makes sense that Cookie will be present with the group for the rest of the season.
Fans of Taylor Sheridan's work probably recognized the actor playing Cookie. Jordan has appeared in more than one TV show created by Sheridan. Jordan shows up in quite a few episodes of Yellowstone as Livestock Agent Steve Hendon. He also portrays Ed Simmons in Sheridan's Mayor of Kingstown.
Interestingly, Jordan had a part to play in the mystery drama television series Veronica Mars. Sheridan appeared on the same show, not as a writer but to portray Danny Boyd. Finally, Jordan played Pete Mickens in Wind River, a film directed by Sheridan. Jordan also had a role in Those Who Wish Me Dead, a film for which Sheridan wrote the screenplay.
Actor James Jordan's other notable roles
Jordan has done quite a bit of work with Sheridan, but he has quite a few other acting credits as well. According to IMDb, Jordan has made appearances in popular TV shows including CSI: Miami, True Blood, and Fargo. He also had roles in the feature films The Endless, Destroyer, Certain Women, Message From the King, and Seberg.
Sheridan's projects aren't ending with 1883. He has plans to create another Yellowstone spinoff titled 6666. Deadline reports that the award-winning writer is also working on a series called Kansas City, which follows a New York City Italian mobster who relocates to the Midwest. If Sheridan's work has taught fans anything, it's to keep an eye out for Jordan in these upcoming projects.
New episodes of 1883 release Sundays on Paramount+.