'1883': Sam Elliott's 'Tombstone' Gunslinger Taught Isabel May to Shoot
'1883' made Isabel May Sam Elliott's co-star. She also got to study under Elliott's 'Tombstone' weapons master to train for the show.
Sam Elliott was the western veteran on 1883. He was already a veteran on Tombstone. Isabel May, Tim McGraw, and Faith Hill trained for the show's depiction of the Dutton family journey to Montana. Elliott brought some of his movie friends with him, too. May said she learned to shoot from the same gunslinger who taught the Tombstone cast tricks.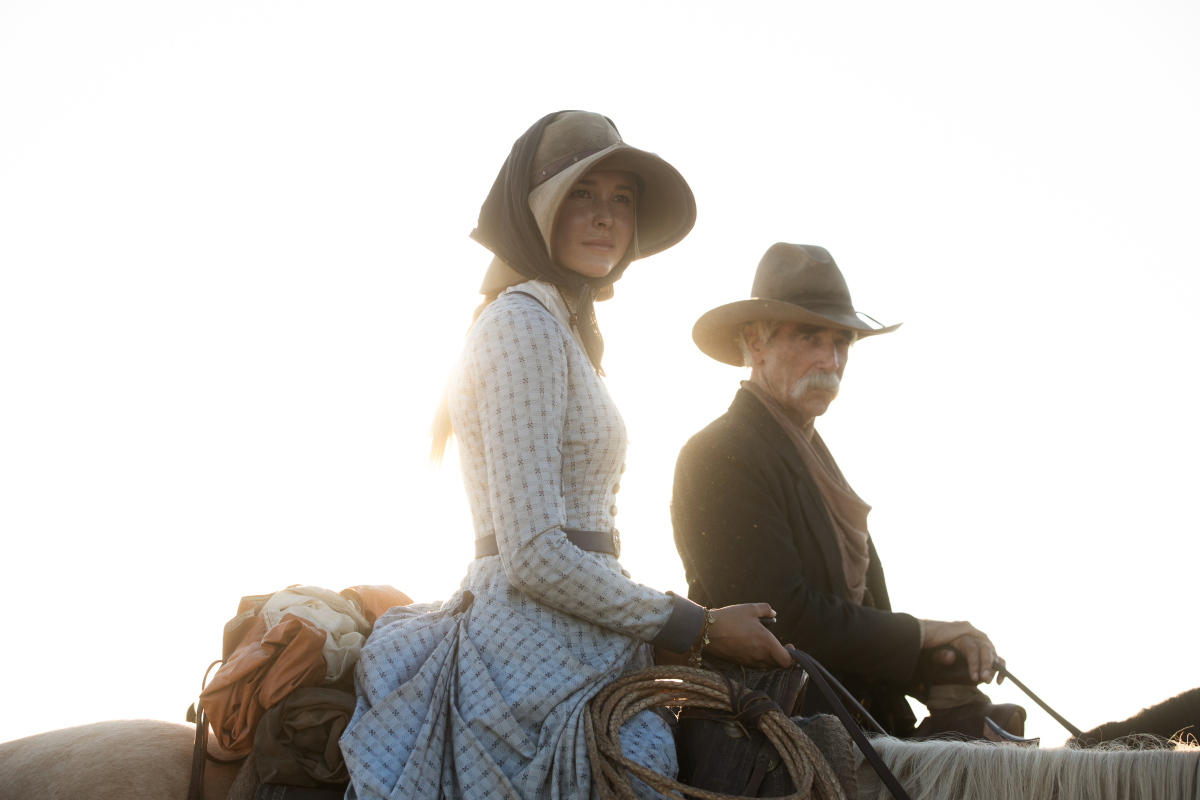 May was a guest on The Hollywood Reporter's Awards Chatter podcast on April 14. Discussing the rigorous training for 1883, May shared what the Tombstone expert taught the cast. 
'1883' quickdraws came from Sam Elliott's 'Tombstone' colleague
Guns were a necessity in the wild west, and 1883 is no exception. May and her co-stars needed to learn how to draw firearms. So the same gun master Elliott worked with on Tombstone came to teach the 1883 cast.
"They had the gentleman who did Tombstone, that scene where the guy spins and does the fancy spin with the handgun, whatever it is," May said on Awards Chatter. "Sorry, that's the worst explanation of anything ever. Well, the gentleman who taught that actor how to do that came to teach everyone how to pull a weapon. That was really cool. He's a much older man. Seeing that he and Sam had been on that set with one another was really incredible as well. Full 360."
Isabel May wouldn't shoot guns if not for '1883'
May admitted she's against guns outside of acting. She doesn't even hunt. However, she learned for a prior film and again for  1883.
"It's not something that I love," May said. "My grandfather said if I ever hunted and shot an animal I would be taken out of the will. My father's very intense about that stuff so I've decided not to risk any of that stuff, nor would I ever do that. Also I just think it's an abhorrent thing to do. To each their own. Sorry, I'm going down a rabbit hole."
Isabel May took to guns well
1883 was full of firsts for May, including her first sex scene. For her second time with guns, May said she discovered a knack for them on 1883. While she still wouldn't change her real life views on guns, she couldn't deny the satisfaction of learning them. 
"Anywho, we did practice and it was fun," May said. "Don't get me wrong, it was fun. I felt pretty badass to say the least. Of course, never actually did any of that stuff. Everyone else got to do the fun stuff but whatever."
Gunplay is not fun and games though. May also vouched for the safety practiced on 1883.
"We handled weapons, we learned how to handle them properly," May said. "I've always been very intense about that, especially after the film I did. I learned that you gotta be very, very, very careful with that stuff. I am a good shot, may I say."