'1883': Star Gratiela Brancusi Explains Noemi's Past
Gratiela Brancusi's character Noemi has been forming a romantic relationship with Thomas. The actor discussed her character's past and why she was drawn to Thomas.
Considering 1883 focuses on a group taking the highly dangerous journey West, it's no surprise that the Yellowstone prequel is pretty heavy. Many of the lighter moments in the series focused on Elsa and Ennis' budding relationship. Unfortunately, that relationship came to a tragic end. Luckily there is a new romance forming between Noemi and Thomas. Gratiela Brancusi plays Noemi, an immigrant woman whose husband died on the trip. Brancusi explained her character's past and why she was drawn to Thomas.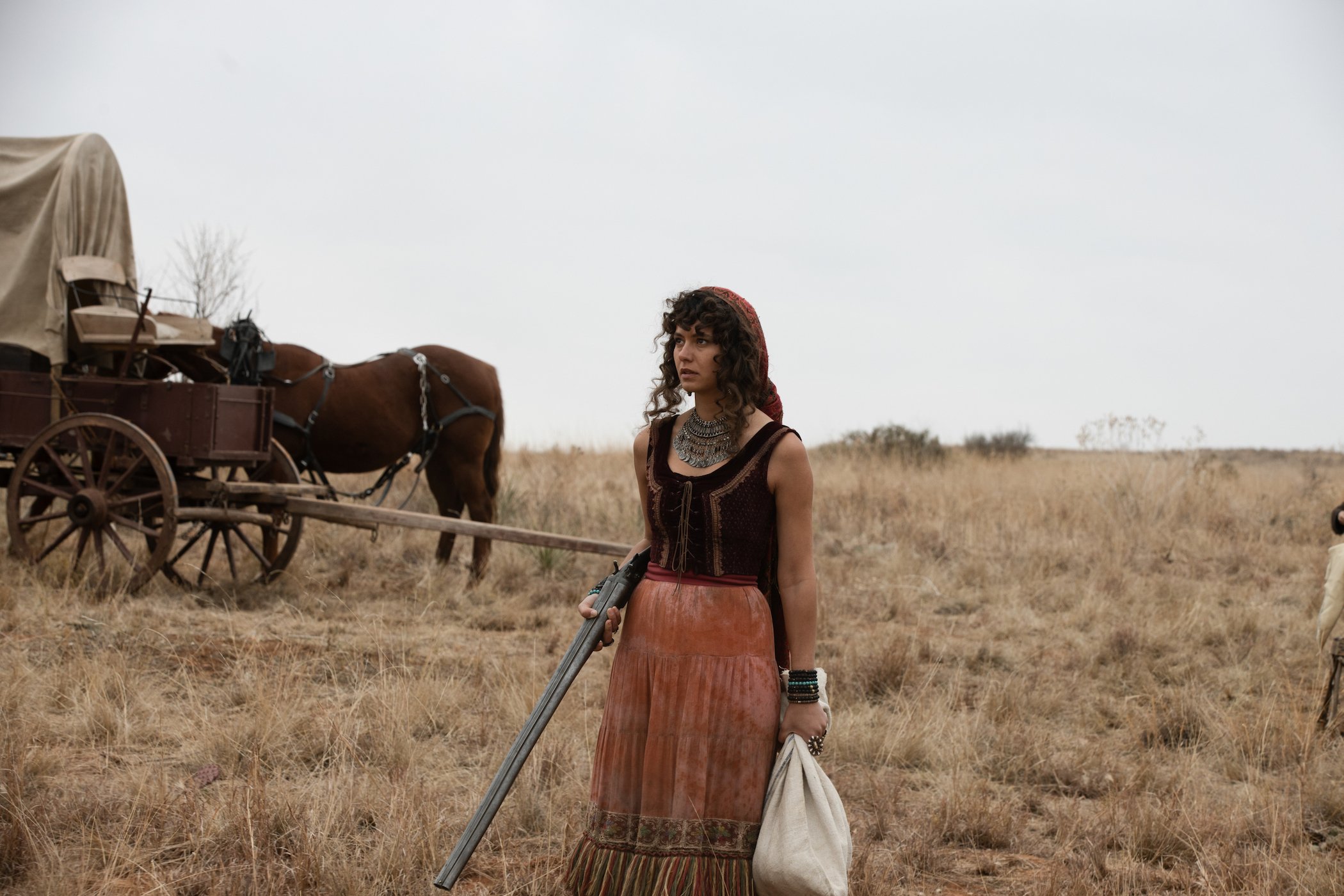 Gratiela Brancusi plays Noemi in '1883'
Brancusi joined the cast of 1883 as Noemi, an immigrant traveler who was widowed early on in the journey. Noemi has two young sons, and she struggles to take care of them and herself after their deaths.
Thomas and Shea Brennan step in to help. They teach her how to take care of her horses and confront the men who stole her supplies. Out of fear for her future and her sons, Noemi tries to seduce Shea. However, it later becomes clear that Noemi is actually interested in Thomas.
Thomas initially holds back any feelings he might have for Noemi. He seems to think that Noemi is only showing interest in him because she wants someone to take care of her. However, 1883 Episode 6 proves that isn't the case. "Me letting you take care of me is not fear," Noemi tells Thomas. "It's loving you back."
Brancusi explains Noemi's background and relationship with her late husband
Noemi had a life before she joined Shea's group, but so far fans haven't learned much about her past. Brancusi offered some insight into Noemi's relationship with her late husband. "I do think there was [love]. But I think it was a different kind of love than the love she's nurturing with Thomas," the actor told TV Line.
"And the culture back in the day, and even now in the more traditional tribes, a family sort of chooses the husband. And at the time, it was definitely not her choice. She probably got married very young."
Brancusi also explained that Noemi's past helped her to become the self-assured person she is now. "I think it has to do a lot with her background. The thing that her and Thomas share is that they were born into slavery," Brancusi told TV Line.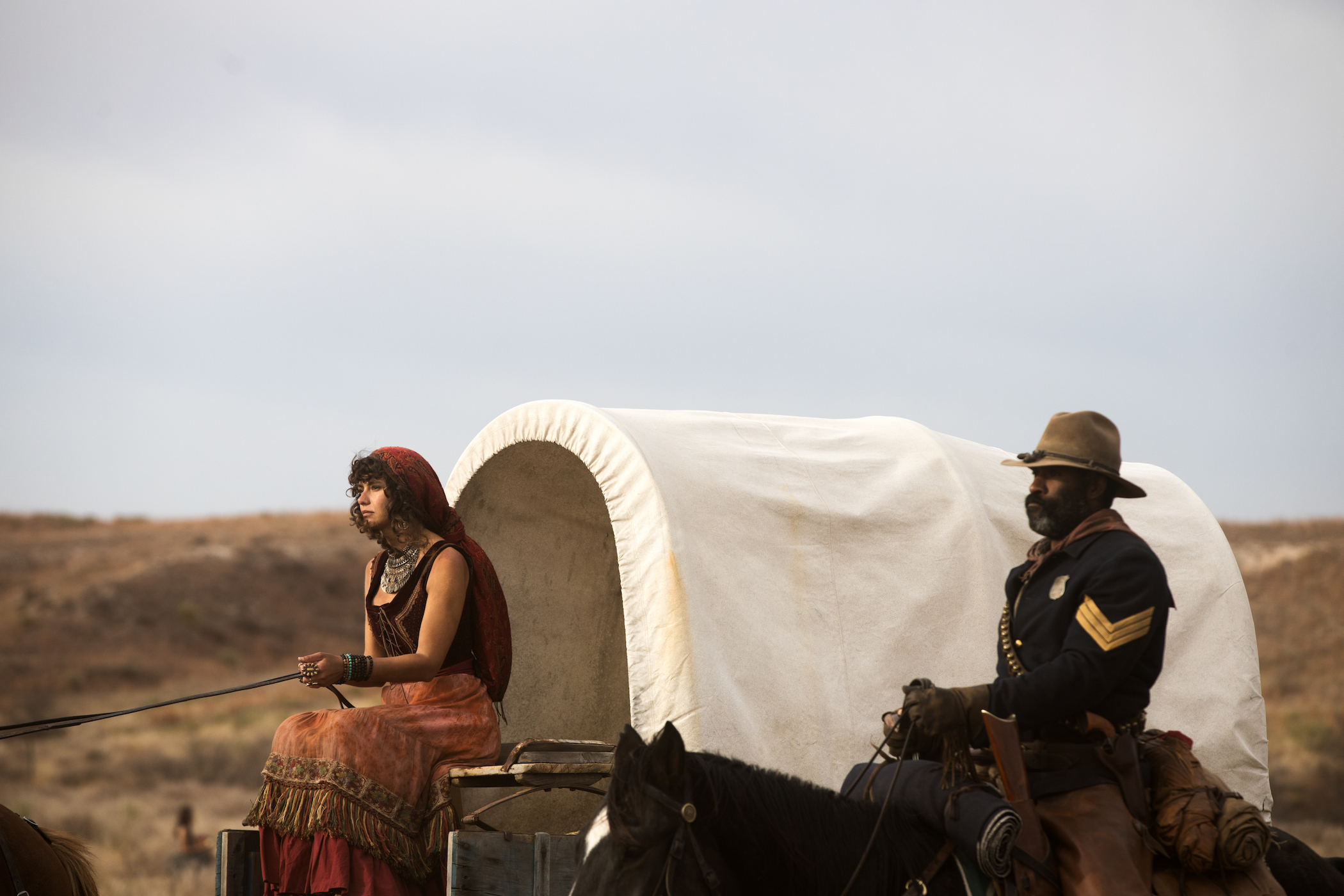 "She's of Roma background. Roma people were enslaved, especially on the Romanian territory back in Europe, for about 500 years… They were hunting Roma people. They were considered sport. So I think there's some sort of resilience that she's built, that she has in her DNA. I would always think of this when there was a difficult scene, it's like sort of evoking the ancestors. And also, I think she has to stay strong for her kids."
Will Noemi and Thomas make it to Oregon alive?
The immigrants' journey will only get more dangerous from here. Unfortunately, there's no guarantee that Thomas and Noemi will make it to Oregon alive. LaMonica Garrett confirmed that there's definitely a very real possibility that either Thomas or Noemi could get hurt before the journey is over. "Yeah, that's the chance, you know?" he told TV Guide. "If you're too happy on the Oregon Trail, a snake's gonna come and bite you, so we'll see."
New episodes of 1883 release Sundays on Paramount+.