'1883' Star Tim McGraw Once Joked That He Brought a Little Bit of James Dutton Home for Real-Life Wife Faith Hill
'1883' stars Tim McGraw and Faith Hill are married in real life. McGraw once joked about bringing a little piece of his character James home to his wife.
1883 stars Tim McGraw and Faith Hill are a real-life couple who played husband and wife in the Yellowstone prequel. Working in this situation made for an interesting filming experience. Hill once shared how they kept their work and home lives separate. McGraw even joked about bringing a little bit of James Dutton home for his real-life wife.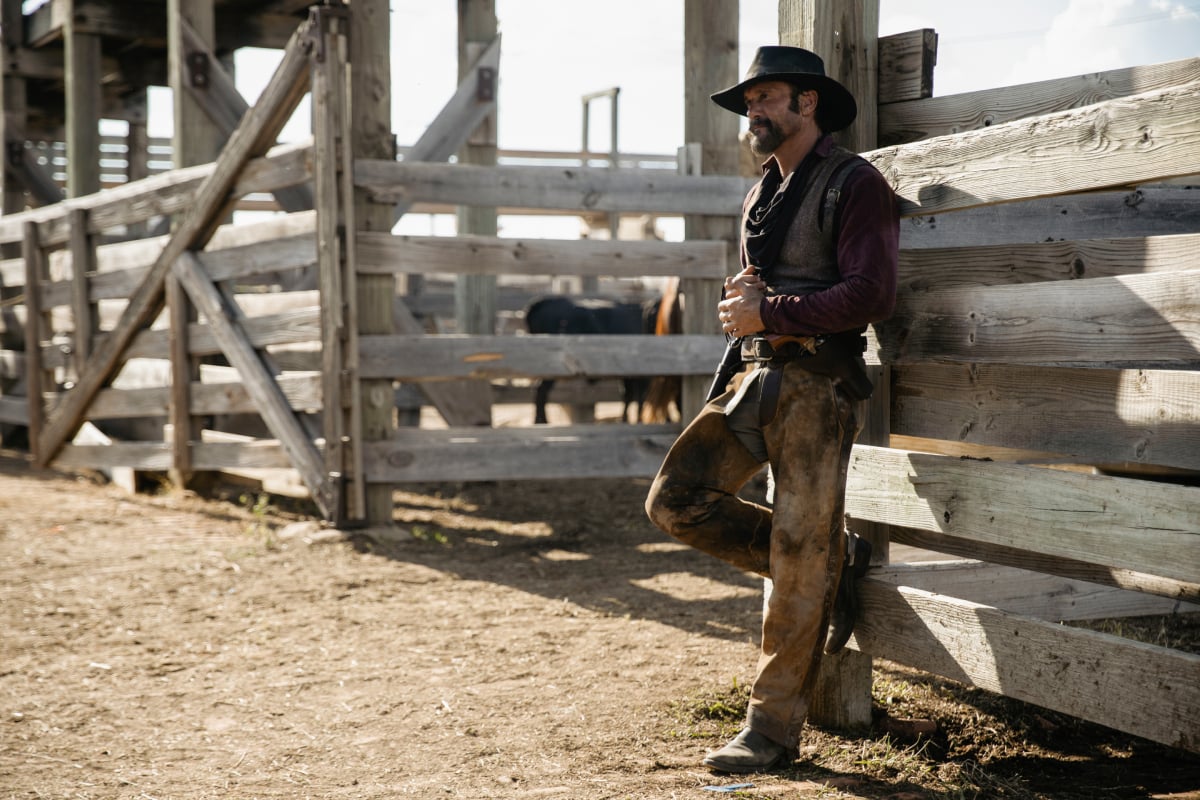 Why did Tim McGraw get involved with '1883'?
1883 star Tim McGraw had plenty going on before agreeing to get involved in the show. At 54 years old, McGraw is a successful country music singer and songwriter. He also has three daughters with his wife Faith Hill. The couple agreed to play James and Margaret Dutton in the Yellowstone prequel, and Taylor Sheridan's writing had a big role in grabbing their attention.
"We're huge Yellowstone fans and a big Taylor Sheridan fan," McGraw told Collider Interviews. "When all this came around and Taylor started sending scripts to us, it literally was the most beautiful thing I had ever read. It just jumps off the page at you and makes everything come to life."
McGraw explained that he really wasn't looking for a movie or TV show role at the time, but Sheridan's work was too good to pass up. "When this kind of material is put in front of you and it's a challenge and it's something you are really moved by, it's hard to say no to."
McGraw joked that he brought a little piece of his character home with him
1883 stars Tim McGraw and Faith Hill both appeared separately on The Late Show with Stephen Colbert. During Hill's time on the show, she revealed how she and McGraw separated work from their home life. "We decided that we would never work lines together," she said.
"Because when the time comes for it to be shot, Tim is James, I am Margaret and that's who we are when the cameras roll. That's who we are and I don't want to give that up to him before then. You know, I may have a surprise in my pocket."
Colbert asked Hill, "You never slip into James and Margaret when you're at home for just a minute?" Hill responded, "He does," before bursting out laughing. Colbert brought this up during his interview with McGraw, joking that Hill implied that they sometimes role play as their characters.
"I only brought my chaps home a few times," McGraw joked. "Just the chaps. Cause they're open in the front, open in the back," he laughed, leaving the rest unsaid.
Will Tim McGraw and Faith Hill be aback for additional episodes of '1883'?
1883 fans have probably heard the news that the series has been renewed for additional episodes. It seems likely that these episodes will focus on the surviving Duttons (James, Margaret, and John) now that they have reached Montana. However, even McGraw and Hill aren't certain of what their future holds. "We're sort of in limbo like everyone else," McGraw said in an interview with Variety. Only time will tell what the additional episodes will have in store.
All episodes of 1883 are currently streaming on Paramount+.