'1883' Taylor Sheridan Made a Brief Cameo in Episode 7
Taylor Sheridan plays Travis Wheatley in 'Yellowstone.' This time around he made an appearance as a historical figure in '1883' Episode 7.
Taylor Sheridan's Yellowstone prequel 1883 has a cast packed with incredible talent. Tim McGraw and Faith Hill star as James and Margaret Dutton and Sam Elliott portrays Shea Brennan. Big-name celebrities like Tom Hanks, Rita Wilson, and Billy Bob Thornton have also made appearances. Although Sheridan himself has plenty of acting experience, he only makes minor appearances in his own TV shows. He appeared in 1883 Episode 7, but some fans probably missed the brief cameo.
[Spoiler alert: 1883 Season 1 Episode 7 spoilers ahead.]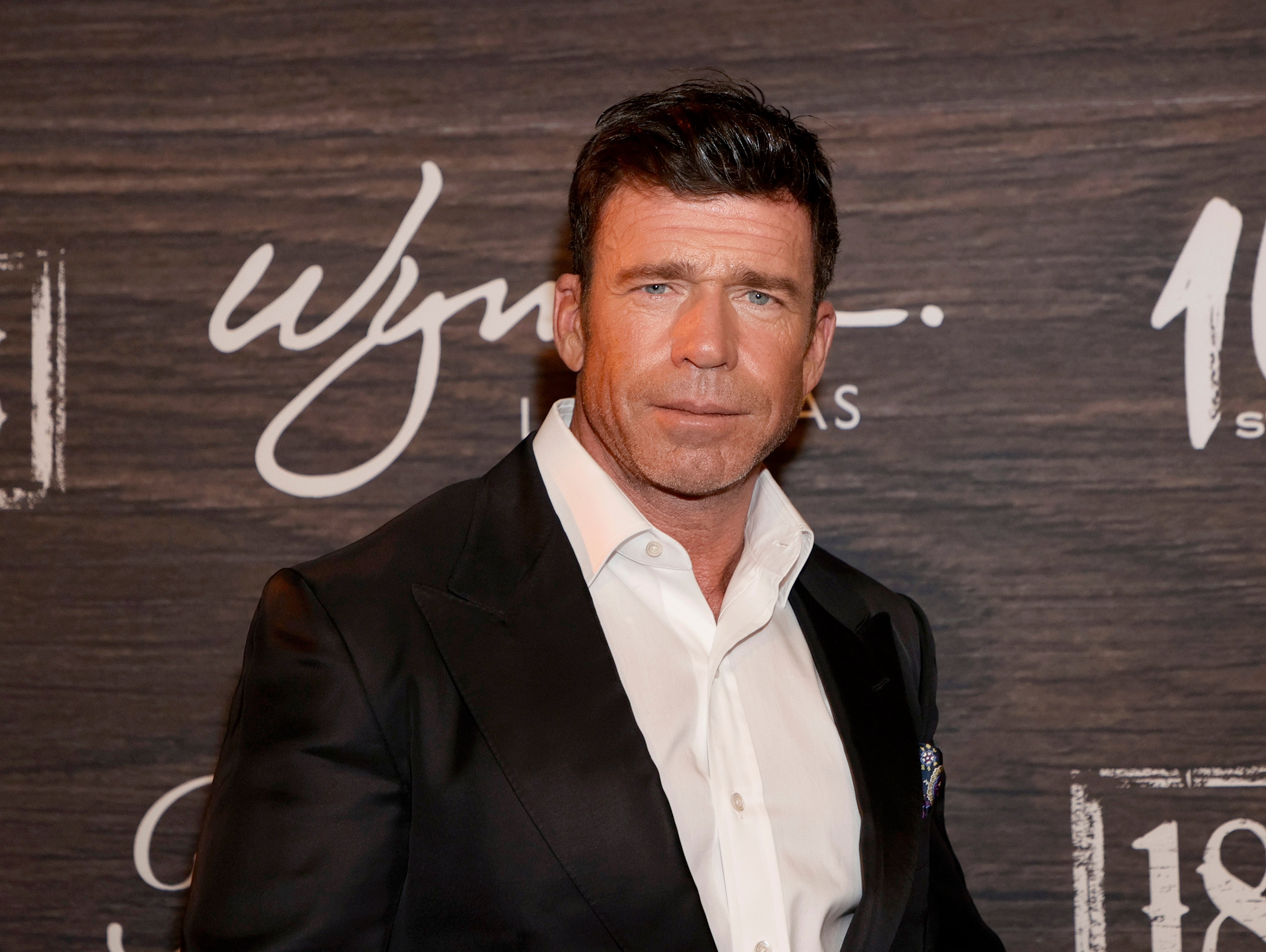 What happened in '1883' Episode 7?
1883 Episode 7 ramped up the action considerably. At the beginning of the episode, Shea Brennan and his group met with several Native Americans as they passed through their land. Things were relatively amicable, and Elsa even flirted with one of the men named Sam. Then things took a turn when a tornado hit. Thankfully, no one in Shea's group died. However, the destruction of multiple wagons caused Shea to consider turning back.
The group's cattle roamed away during the storm, and Shea, Thomas, and James went to recover them from some thieves, accompanied by Elsa. The men thought they would be confronting six thieves, but it turned out they had 13 people to fight. Somehow Shea, Thomas, and James managed to defeat their opponents while receiving relatively minor injuries. Meanwhile, Sam rescued Elsa as she was pursued by thieves.
Taylor Sheridan made an appearance in '1883' Episode 7
After all the chaos subsided, a man approached Shea with Thomas' horse in tow. Sam and Shea recognize this man, who Shea refers to as Charlie. He tells the men that he is hunting bandits and strays and stays behind to say a prayer over the dead thieves.
With the thick black beard and cowboy hat he sported in 1883 Episode 7, many fans probably missed the fact that Sheridan himself portrayed Charlie in the episode. This isn't the first time Sheridan has appeared in his own show. He also portrays horsetrader, Travis Wheatley, in Yellowstone.
In an interview with Deadline, Sheridan explained why he tackled this role in Yellowstone. "They told me I'm supposed to story tell behind the camera. And so, the only reason I am in front of the camera playing [the horse trainer] Travis is because I grew up on a ranch, riding horses," Sheridan said. "There's just not another actor out there who can do those things on a horse."
Notably, Sheridan's character in 1883 is listed on IMDb as Charles Goodnight, a real historical figure. Goodnight was a cattleman often referred to as the "Father of the Texas Panhandle," nps.gov states. Perhaps Sheridan's personal experience living on a ranch influenced his decision to briefly portray this character.
Fans react to Taylor Sheridan's cameo
Some fans didn't realize right away that Sheridan played Charles Goodnight in 1883 Episode 7. Sheridan definitely looks different than his usually clean-shaven self. "The makeup artists did a great job adding a beard and changing his hair color. Cool stuff!" wrote one Reddit user.
However, not all fans love it when Sheridan appears in his own shows. "I rolled my eyes when I realized Taylor Sheridan casted himself as a badass dude in yet another show," a fan wrote on Reddit. It's not yet clear whether or not Sheridan will appear in future episodes of 1883.
New episodes of 1883 release Sundays on Paramount+.