19 Years After Her Death, What Aaliyah Said She Wanted Her Legacy To Be
It's been 19 years since Aaliyah and eight others perished in a plane crash and her death still feels new for her millions of fans. While many await for her music to become available on streaming, her legacy thankfully has not been impacted negatively. As years go by, Aaliyah's catalog continues to expand with fashion, beauty, and more for fans to enjoy. The late singer knew exactly what she wanted her legacy to be and revealed such in one of her final interviews.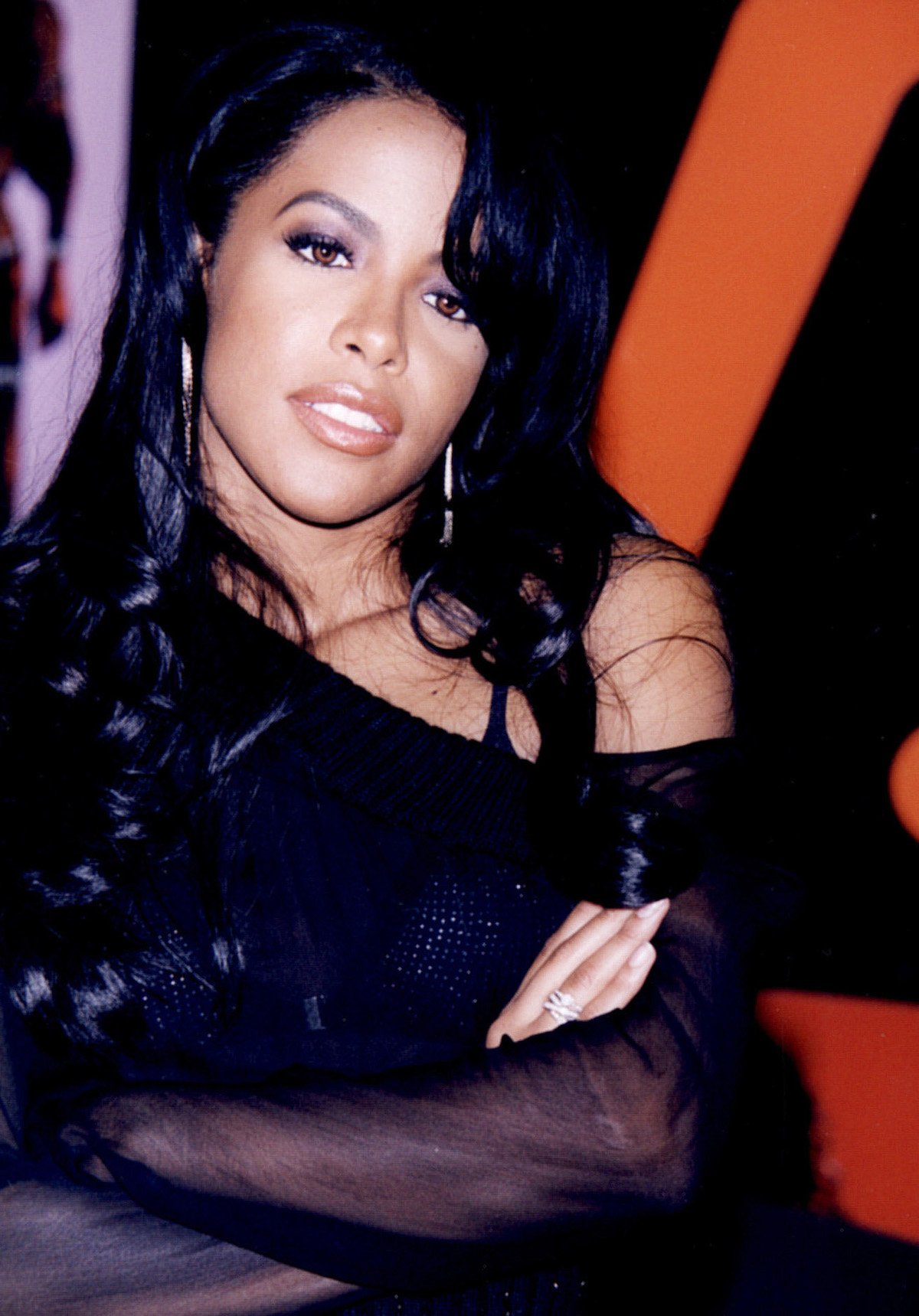 Aaliyah's love of performing and the fuel of her public persona
Aaliyah's love of performing began early. She reveals in a 2001 interview with VIBE Magazine that by the age of eight, she was performing Stevie Wonder and Whitney Houston tunes at weddings. From there, she competed on Star Search. Her record deal came when she was just 12-years-old.
For Aaliyah, it was important for her to keep her life as an entertainer and a person separately. She lived her life publicly but with much mystery behind her, something that the people closest to her say was intentional.
From the beginning of her career, she made it a point to give herself fully as an entertainer. Fans remember her refusing to tell her age in the beginning, with Aaliyah explaining that she wants her fans and critics to focus on her music and performance only.
As a VIBE Magazine journalist explains in Aaliyah's July 2001 cover story, "It's impossible to determine when she's in performance mode or being herself. A trained actress, Aliyah has mastered the art of hiding herself from the public."
Aaliyah on her legacy
Though Aaliyah was just 22-years-old at the time of her death, the Detroit native was mature beyond her years. In one of her last interviews, the singer opens up to MTV News about the ups and downs of her career, revealing that through it all, she would not trade her experiences.
"I have to honestly say that everything is worth it," she says. "The hard work, the times when you're tired the times when you're a bit sad…the good moments when you're on stage when you're performing in front of thousands of people…in the end, it's all worth it because it really makes me happy and I wouldn't trade it for anything else int he world."
As to how her career and legacy are connected, Aaliyah says they are one in the same.
"I want people to look at me as a full-on entertainer," she says. "And a good person."
In her final interview with VIBE, Aaliyah echos the same sentiments on her legacy as an entertainer as she did with MTV News. 
"This is what I always wanted," she says of her career. "I breathe to perform, to entertain, I can't imagine myself doing anything else. I'm just a really happy girl right now. I honestly love every aspect of this business. I really do. I feel very fulfilled and complete."
Aaliyah's legacy is just as she wished. Despite her brief life, her career spanned over a decade. The triple threat is an icon in music, movies, dance, and fashion. More importantly, Aaliyah serves as an inspiration of what it means to be a trendsetter.