'1923': Helen Mirren Details Her Family Ancestry and Cara Dutton's Irish History
Helen Mirren portrays the matriarch of the Dutton family in Taylor Sheridan's 1923. Cara Dutton is a strong Irish immigrant and the wife of Jacob Dutton, the owner of the Yellowstone Dutton Ranch. With his prequel series, Taylor Sheridan is filling fans in on the history of the Dutton family. While discussing the new show, Helen Mirren dove into her own family ancestry.
[Warning: 1923 spoilers ahead.]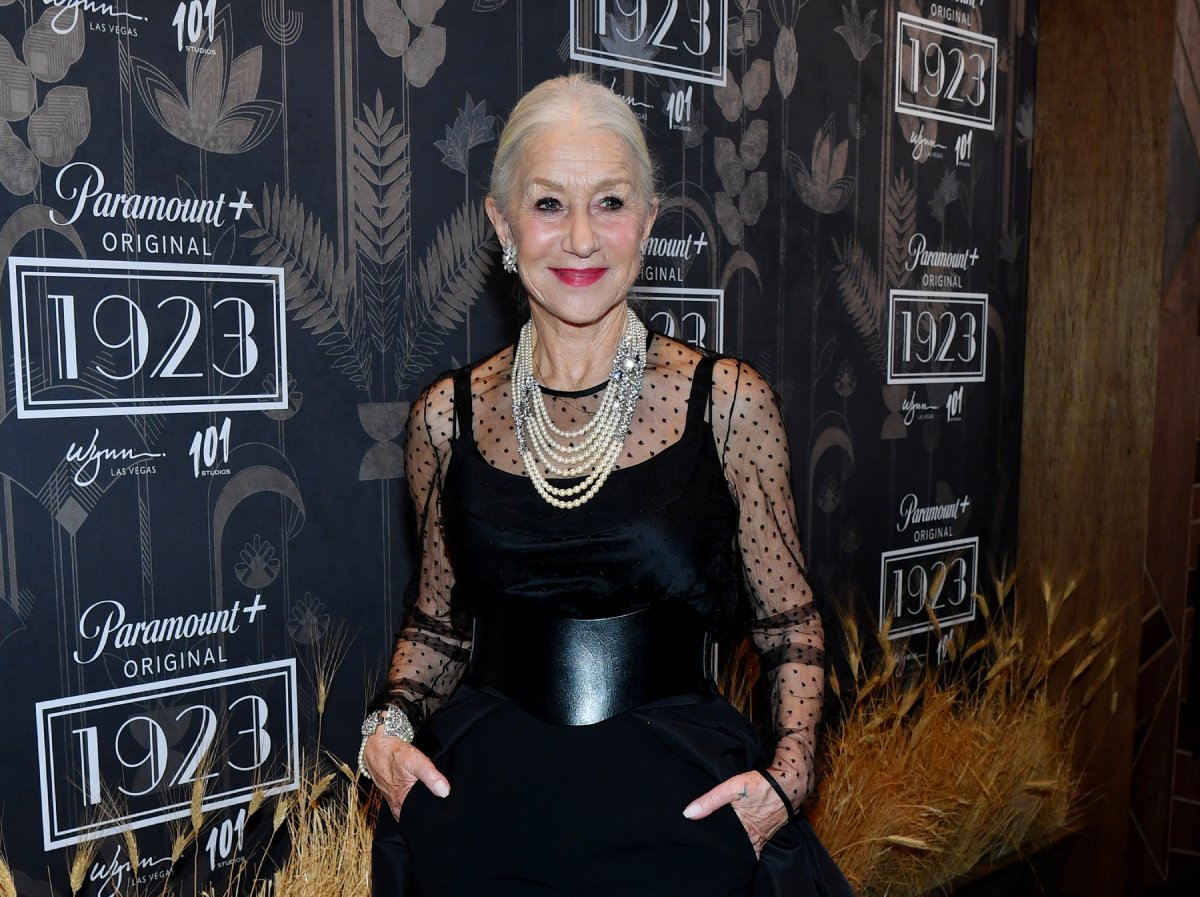 Taylor Sheridan tells the history of the Dutton family in '1923'
Taylor Sheridan continues to tell the story of the Dutton family history. It began with 1883, a prequel series that showed the Dutton's treacherous journey west and explained why they finally settled in Montana.
Now 1923 continues the legacy with the 20th-century Duttons. The family built their land into the Yellowstone Dutton Ranch, but hard times are upon them. The Duttons deal with drought, the Great Depression, and outside forces that would take their land in the new series.
Cara Dutton is an Irish immigrant and matriarch of the Dutton family
Helen Mirren plays Cara Dutton, an Irish immigrant, and matriarch of the Dutton family, in 1923. For Mirren, Cara's immigrant status was an important part of her character. "One of the things I very strongly wanted was that she would speak with an Irish accent, not with an American accent," the actor told Vanity Fair.
"It's always slightly annoyed me with Westerns that you have all these people speaking with modern American accents when in fact, so many of them were fairly recent immigrants."
Mirren even created a backstory to flesh out Cara as a character. "The big Irish immigration to America, because of the potato famine, was in the late 19th century. That absolutely chronologically works for Cara," Mirren continued.
"She's now in her late 60s, we imagine. So she would've come, I think, as a young woman from Ireland. I think that's one of the extraordinary elements of America. The people who arrived, and are still arriving, are people with enormous resilience and enormous courage and independence."
'1923' star Helen Mirren describes her ancestry
Though Mirren has a different background than Cara, her family history is equally as interesting. "I'm a hybrid if you like. My father came from Russia to England. He was an immigrant. My mother was very, very English, you know, old English family," she explained to ET Canada.
"Ironically, I know more about my Russian side of the family because they were aristocratic — no longer once they came to England — and my mom was very, very working class, but an old London family. So I would be very curious to find out about my English side rather than my Russian side."
Sheridan hopes to create more 'Yellowstone' prequels
While speaking with Deadline, 1883 executive producer David Glasser described just how thorough Taylor Sheridan is in creating stories for his characters. "When Taylor creates, in his mind, he can take you down a rabbit hole with 15 layers deep on the lineage of a story, something I've never seen another creator do," Glasser told Deadline.
"Ask him a question about a character, he'll take you back 10 or 30 years. That's what happened here with 1883." In another article, Deadline reported that Sheridan is contemplating making two separate limited series following the Duttons in the 1940s and 1960s.
New episodes of 1923 air Sundays on Paramount+.