In 1967, Dolly Parton Wanted to Publish a 'Volume of My Poetry and Some Short Stories'
Dolly Parton on her favorite hobbies, including writing poetry and short stories, her hopes to publish a volume of her work someday, and how she's incorporated her love of poetry and storytelling in her songwriting.
Dolly Parton is an incredibly talented musician. She's a heartfelt and captivating performer, a singer with a voice unlike any other, and a prolific songwriter with thousands of songs under her belt. Being such a gifted songwriter, it makes sense that the "9 to 5" singer would dabble in other forms of writing. In addition to writing music, the Queen of Country has always enjoyed writing poetry and short stories.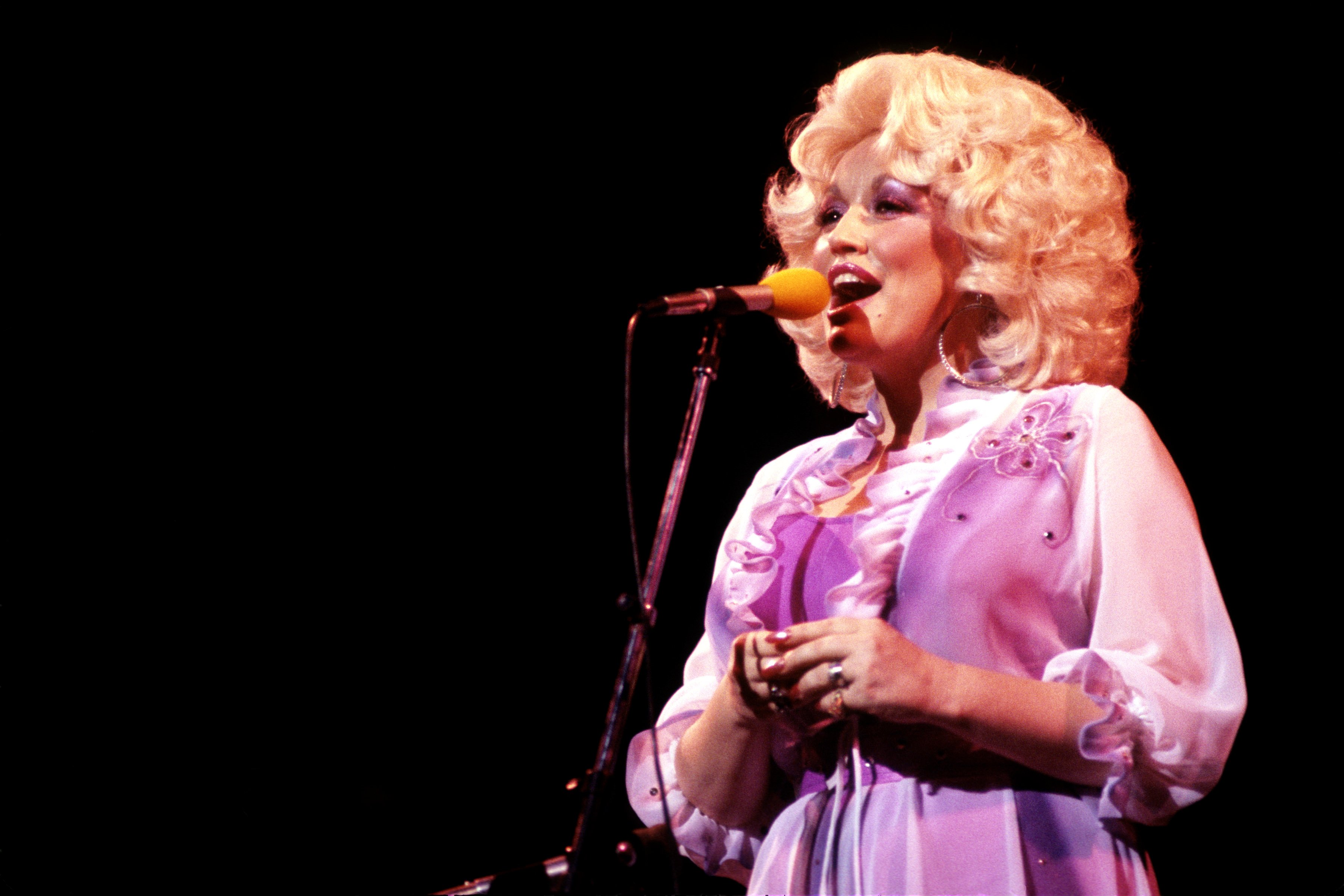 Dolly Parton's favorite hobbies
In 1967, Parton didn't have a whole lot of time for hobbies. Her career was beginning to take off and she spent much of her time writing songs, recording, and performing. But when Music City News asked her what her favorite hobbies were at the time, she said:
"Everybody always asks me what my hobbies are. I really don't have any special ones or anything outstanding other than I fish. I like to fish. And I write the short stories that I was talkin' about before. And I write some poetry. And I do just a few things occasionally but nothin' that I'm really hung up on. So you might say my hobbies are fishin' and writin' 'cause I really don't have time for a real strict hobby by the time I do everything else. So that's about the extent of my hobbies, too."
Dolly Parton hoped to be a published author
Though Parton wrote "a lot of poetry and some stories," she "never did anything with 'em." She mostly wrote to get "'em out of [her] system." However, she had dreams of someday publishing her poetry and stories.
"Well, someday I hope to publish some kind of little volume of my poetry and some short stories," she said, as recorded in the book Dolly on Dolly. "I like to write little children's stories, so maybe I can have it published for my children. Just somethin' to keep for them."
But, then again, Parton imagined she'd never have the bandwidth to get around to it, though it'd be nice if she did.
"I doubt that I'll ever try to have anything done with them 'cause it's just somethin' I like to do," she continued. "I guess you might say it's a hobby."
A songwriter first
In 1979, Parton did publish a collection of her songs along with accompanying illustrations and original poetry — Just the Way I Am: Poetic Selections on Reasons to Live, Reasons to Love and Reasons to Smile from the Songs of Dolly Parton.
While Parton didn't go on to publish much more poetry, many of her songs read poetic, and many of them are immersive stories.
In her 1967 interview with Music City News, Parton said she writes most of her songs in under an hour, and many of them within 15 minutes. The interviewer asked her where she got all of her ideas for songs.
"Well, now that depends," she said. "A lot of people write about their own experiences. I wrote some about my own experiences, but not really that much because I write a lot of sad songs and I just write about things I've seen happen or things that have been in the family or things I've read. And in a general conversation with somebody, I might just get some good ideas. I just write. I don't know where I get my ideas. I don't really go out to look for any, they just seem to come natural."
Though Parton loves singing, she's always thought of herself as a songwriter first. She and her husband Carl Dean never had children. Now, she thinks of her songs as her children.
"If I had to choose just one thing to be, I would choose to be a songwriter," she wrote in her 2020 book, Songteller. "I could happily just sit in my house forever, enjoy life, and write songs. The songs lead to everything else. Everything that I am starts with that song. No matter who you are as an artist, if you don't have a great song, you're not going anywhere."
Parton has said in recent years that she has no plans of retiring anytime soon. It's not too late for the Queen of Country to publish more poetry and a book of short stories, if she wants to. If the "Jolene" singer has proven anything it's that she can do anything she sets her mind to.