The 1978 and Sequel 'Halloween' Movies Return to Cinemas in October 2021, Here's When to Watch Them
Horror fans are in for a treat—Michael Myers will return to slash movie theaters in October 2021. Amid the franchise's Halloween Kills Oct. 15. debut, other Halloween movies will hit the big screen again. The original 1978 Halloween movie will be re-released alongside its sequels Halloween 4: The Return of Michael Myers and Halloween 5: The Revenge of Michael Myers.
It looks like the Boogeyman will never die. So when exactly should fans check their local theater listings?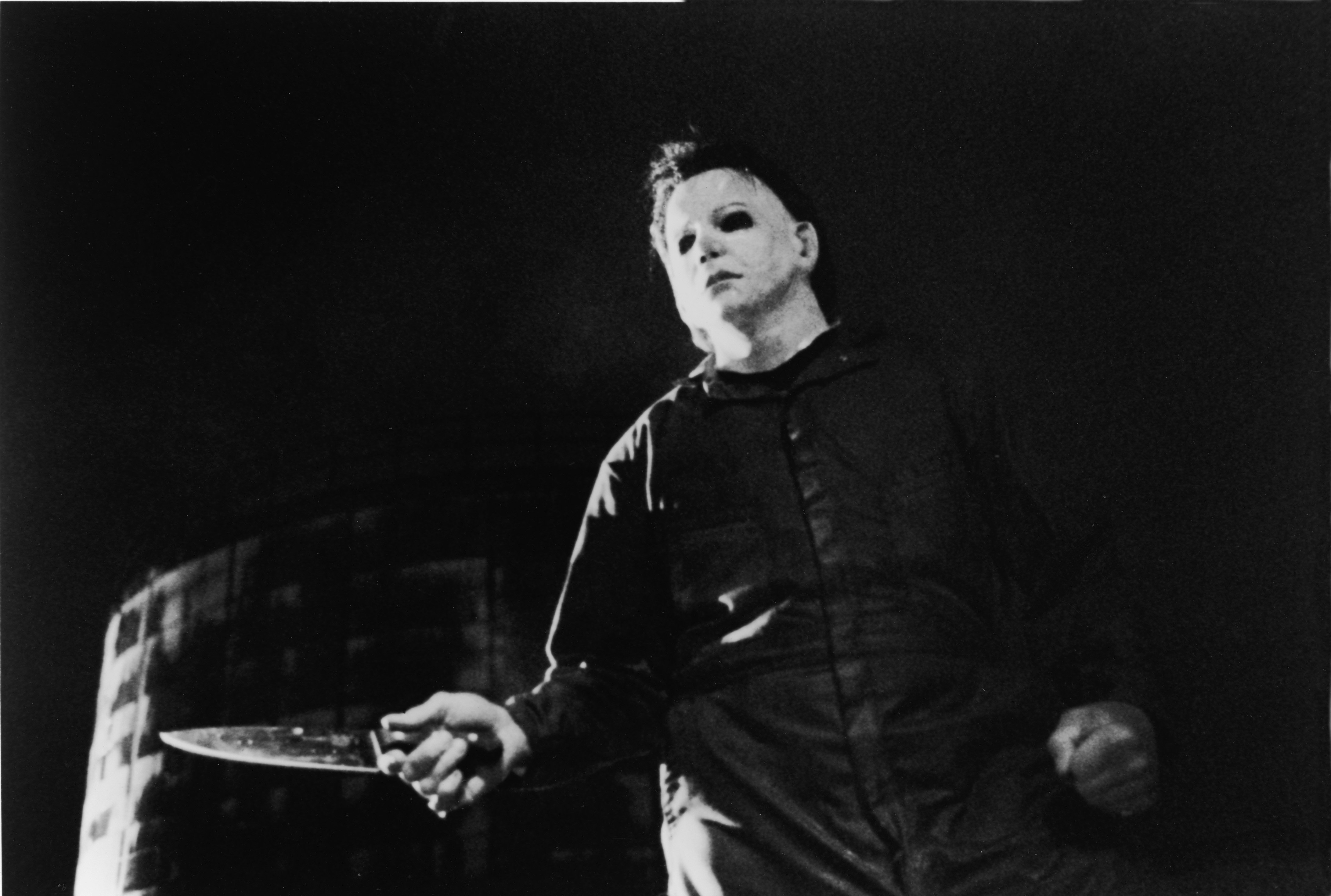 The plot recap of the re-released 'Halloween' movies
The original 1978 Halloween movie follows teenage babysitter Laurie Strode. It's Halloween, and Laurie babysits Tommy Doyle. But because of her carefree friend, Laurie also gets stuck babysitting Lindsey Wallace. Unbeknownst to her, a masked killer named Michael Myers is running amuck in Haddonfield.
The horror movie opens with a young Michael, who kills his sister for no apparent reason. His parents unmask the child as he holds up a steak knife. Doctor Loomis informs the audience of the "pure evil" inside the man.
Halloween 4 brings Michael home (again) on Halloween. Since the hospital explosion from Halloween II, Michael has been in a coma for several years. The film employs the now rejected narrative that Laurie and Michael are siblings. Michael awakens from his coma and pursues his niece (Laurie's daughter), Jamie Lloyd. Jamie Lee Curtis didn't reprise her role in this film. Instead, Halloween 4 focuses on the child.
Fans recall the déjà vu ending: Jamie Lloyd embodies her uncle Michael Myers.
Halloween 5: The Revenge of Michael Myers explores the aftermath of Jamie Lloyd's previous actions. She has a telepathic link to Michael and understands he will "never die." No matter what the characters try, evil is impossible to defeat.
When to watch the original 'Halloween' 1978 movie, 'Halloween 4,' and 'Halloween 5'
According to a press release, CineLife Entertainment will re-release the aforementioned Halloween movies throughout October 2021. But showtimes and locations differ.
CineLife's Executive Vice President Bernadette McCabe discussed the upcoming re-release. She credited the event to Halloween fans, who maintained their enthusiasm for the franchise.
"Despite the pandemic, last year we saw a strong presence from Halloween fans across drive-in theaters, which illustrates that for horror film fans, Halloween has become a thrilling tradition on a global scale—one that we hope to carry forward for years to come."
CineLife Entertainment indicates showtimes for the re-releases. And fans will notice that the Halloween movies will only be screened in select theaters nationwide. Also, the only available dates appear after the Halloween Kills premiere. However, this could change.
Fans should check CineLife's site for updates in showtimes and theater locations.
'Halloween Kills' is streaming in October 2021
After its Venice Film Festival debut, Halloween Kills was moved to a day-and-date streaming release. Universal Pictures partnered with Peacock to stream the new movie. It decided this amid a chain of other 2021 production releases such as The Many Saints of Newark and Cruella.
However, Halloween Kills will not live on Peacock for too long. Viewers only have about 60 days to watch the movie on the small-screen. This could align with its theatrical run, though.
CineLife didn't specify how long Halloween 1978, Halloween 4, and Halloween 5 will be in select theaters. Since the three movies are available on streaming sites and on-demand, the three films might have limited time in theaters.