The 1st Robert Plant and Jimmy Page Recording of the Post-Led Zeppelin Era
After the 1980 demise of Led Zeppelin, fans of the legendary rock band had one question: When would Zep's surviving members reunite? For Jimmy Page, a project materialized rather quickly with former members of Yes. And it had the built-in cool name of XYZ.
In February '81, Page invited Robert Plant to a rehearsal of the ex-Yes, ex-Zep alliance with the idea of Plant joining. Plant didn't go for it, thwarting the first crack at a reunion. But there would be more opportunities ahead.
In 1984, Plant made an EP of early rock covers with a band he called The Honeydrippers. The group featured Nile Rodgers and Paul Shaffer (of Dave Letterman band fame) along with two heavyweight guest guitar players. Page was one of those guitarists.
Robert Plant and Jimmy Page's 1st post-Led Zeppelin recording was on Plant's '84 Honeydrippers record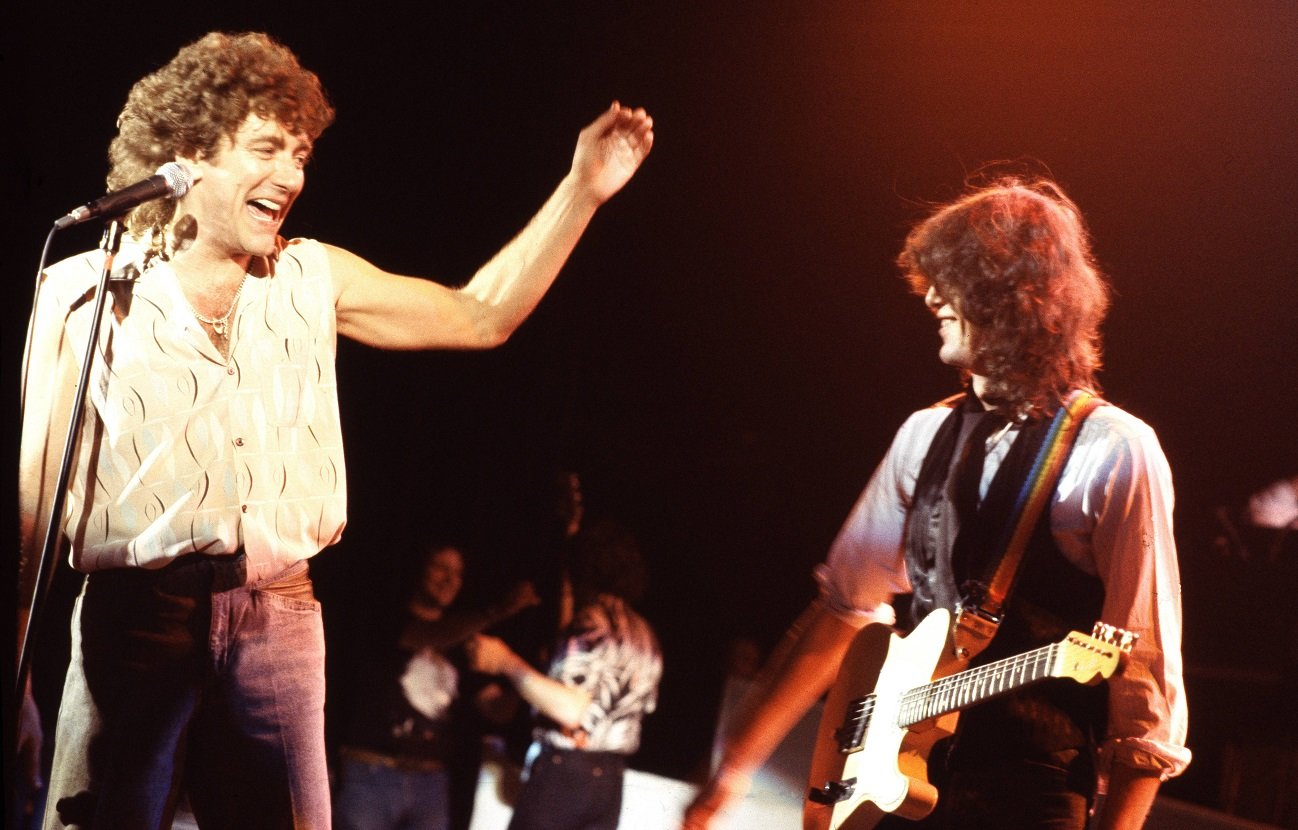 The Honeydrippers: Volume One (1984) consisted of five tracks made popular in the '50s and '60s. On side 1, listeners heard Plant's take on "I Get a Thrill," Ray Charles' "I Got a Woman," and the vocal classic "Sea of Love." Side 2 featured "Young Boy Blues" (a Phil Spector number) and "Rockin' at Midnight."
Zep fans got their fill right off the bat: Page played guitar on the EP's first two tracks. In fact, before the 1:00 mark of opener "I Get a Thrill," listeners heard Page take off on a guitar solo. It might have been light years from Led Zeppelin II, but Page sounded great.
Next up came "Sea of Love," released as The Honeydrippers' single in '84. Plant's take on the George Khoury-Phil Phillips No. 1 hit of 1959 also featured a solid Page solo (at 1:38). And that number — as commercial as anything Page and Plant ever recorded — shot up the charts.
By early '85, "Sea of Love" had hit No. 3 on the Billboard pop charts and No. 1 on the Adult Contemporary chart. Though the material was a far cry from Zeppelin, audiences still couldn't get enough of work by Page and Plant.
Plant and Page got back to rocking together on Page's 'Outrider' album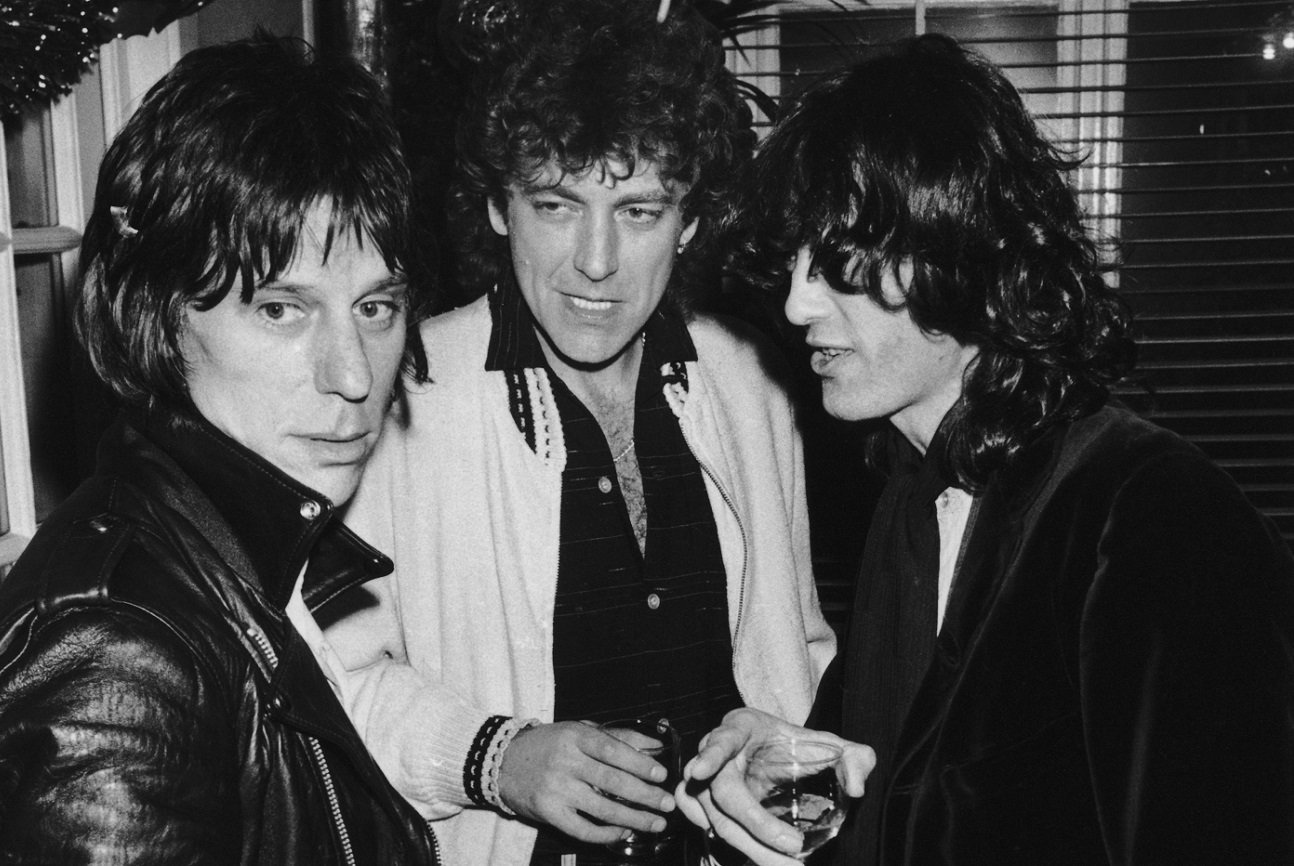 If you wondered when Page and Plant were going to rock together again, you got your answer later in the '80s. That was when Page released his own solo album, Outrider (1988). On "The Only One," Plant sang on a composition he and Page wrote together.
The Zeppelin connection didn't end there. Jason Bonham, son of the late Zeppelin legend John Bonham, played drums on several Outrider tracks, including "The Only One." Without question, this track was a lot closer to Zep than anything on the Honeydrippers record.
Page laid down a strong guitar performance on "The Only One," and Plant approached the song with a vocal attack reminiscent of Zep's "Wearing and Tearing" (released on Coda). It certainly sounded like a reunion.
Plant and Page had more for fans that year. When Plant sampled Zeppelin songs for his Now and Zen album, he also brought in Page to do some guitar solos. These collaborations set the stage for the Plant-Page LPs of the '90s.