2 Items Under $5 Kim Kardashian West Can't Pack Her Suitcase Without
Kim Kardashian West is a self-described "expert packer." 
The founder of KKW Beauty and Skims travels often and by her own admission in a Jan. 14 Instagram post, is "always packing." For someone who is worth an estimated $350 million, it might come as a surprise to learn two essentials Kardashian West requires for packing her bags can be found at any grocery store or drugstore. Plus, both items cost less than $5. Ahead, learn which two things the mother of four kids can't pack her suitcase without. 
On her now-defunct app, the 39-year-old shared tips for packing a suitcase. "After so many years of traveling, I've become an expert packer," wrote on her app in 2017, according to People. Warning: Kardashian West's method isn't for procrastinators. For a KKW-approved suitcase packing technique, planning is required.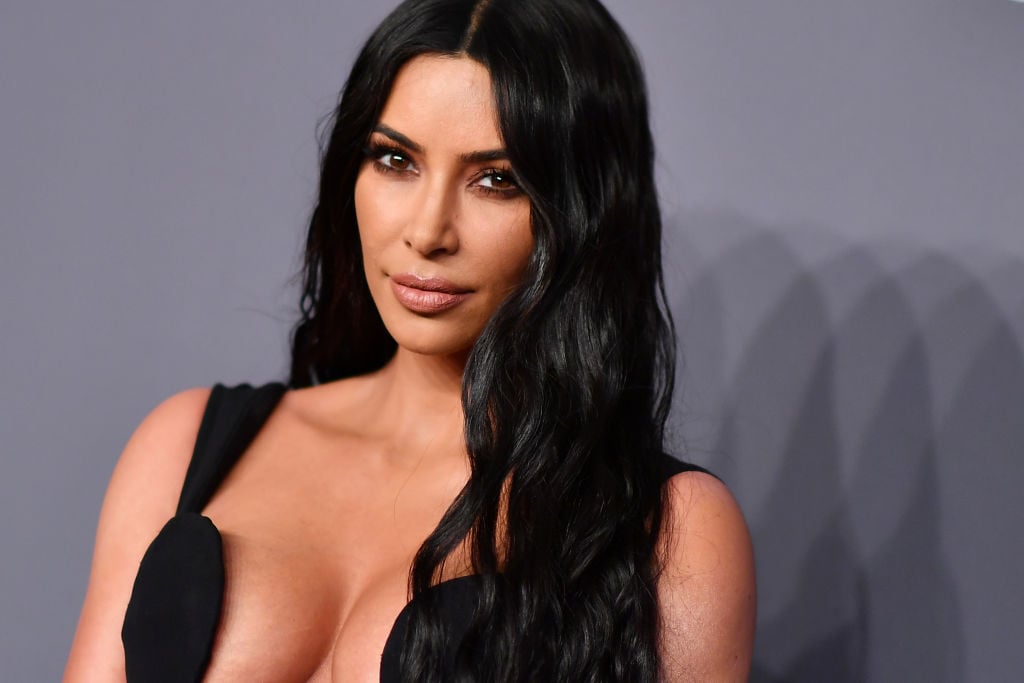 Kardashian West: 'I put everything in bags!'
Forget just tossing items in a suitcase. Kardashian West explained her system for packing requires lots of bags. 
"I put everything in bags! Shoes go in shoe bags to protect the rest of my clothes," she said.
To prevent any potential disasters with liquids, Kardashian West reaches for Ziploc bags when she needs to prevent items from spilling during transport. 
"I also use Ziploc bags for toiletries, so products don't ruin my clothes if something breaks," she wrote. And the same goes for makeup. "I keep all of my makeup in little pouches, too," she added. 
The best part of this tip is how easy it is to do at home. We've probably all got bags we can put toiletries or shoes in to protect the rest of the stuff in our suitcase. And if not, a 40 pack of Ziploc Snack Bags costs $4.26 on Amazon. An affordable and easy packing tip from Kardashian West? We're sold. 
She uses sticky notes as labels
Remember the scene in Austin Powers: International Man of Mystery when Elizabeth Hurley's character removed pre-planned outfits, each meticulously packaged, from her suitcase? That's what we imagine Kardashian West's suitcase to look like. 
Like Hurley's character, she knows what she's going to wear in advance: "Plan your outfits ahead of time so you know exactly what you'll wear during the trip," she said before adding, "I always decide on my outfits before I leave, so I know what I'm wearing for each day and night."
Not only does she put items in bags and determine looks beforehand, to stay extra organized she uses Post-it notes to keep track of shoes and other items to complete the outfit.
"I also put Post-it notes on my outfits to label, which shoes and accessories go with what look," she said. "It keeps everything so organized."
Again, this is an easy and affordable thing to replicate at home. Post-it notes cost $2.99 for four pads on Amazon.
Packing starts with a list
Before Kardashian West starts packing she comes makes a list. Yes, even for her carry-on bag. 
"For my carry-on bag, I have a list of things I always take with me, like my silk pillowcase and Barefoot Dreams blanket," she wrote. "Depending on where I'm going and what I'm doing, I'll make a list of everything I need and what events I'm going to."