2 New Edition Members Just Reunited on a New Slow Jam
As an R&B supergroup, New Edition garnered extraordinary fame and massive fortunes. The entertainers have also been known to wow fans with separate solo, duet, and trio projects over the years. Now, two members just hit the studio to complete a brand new collaboration.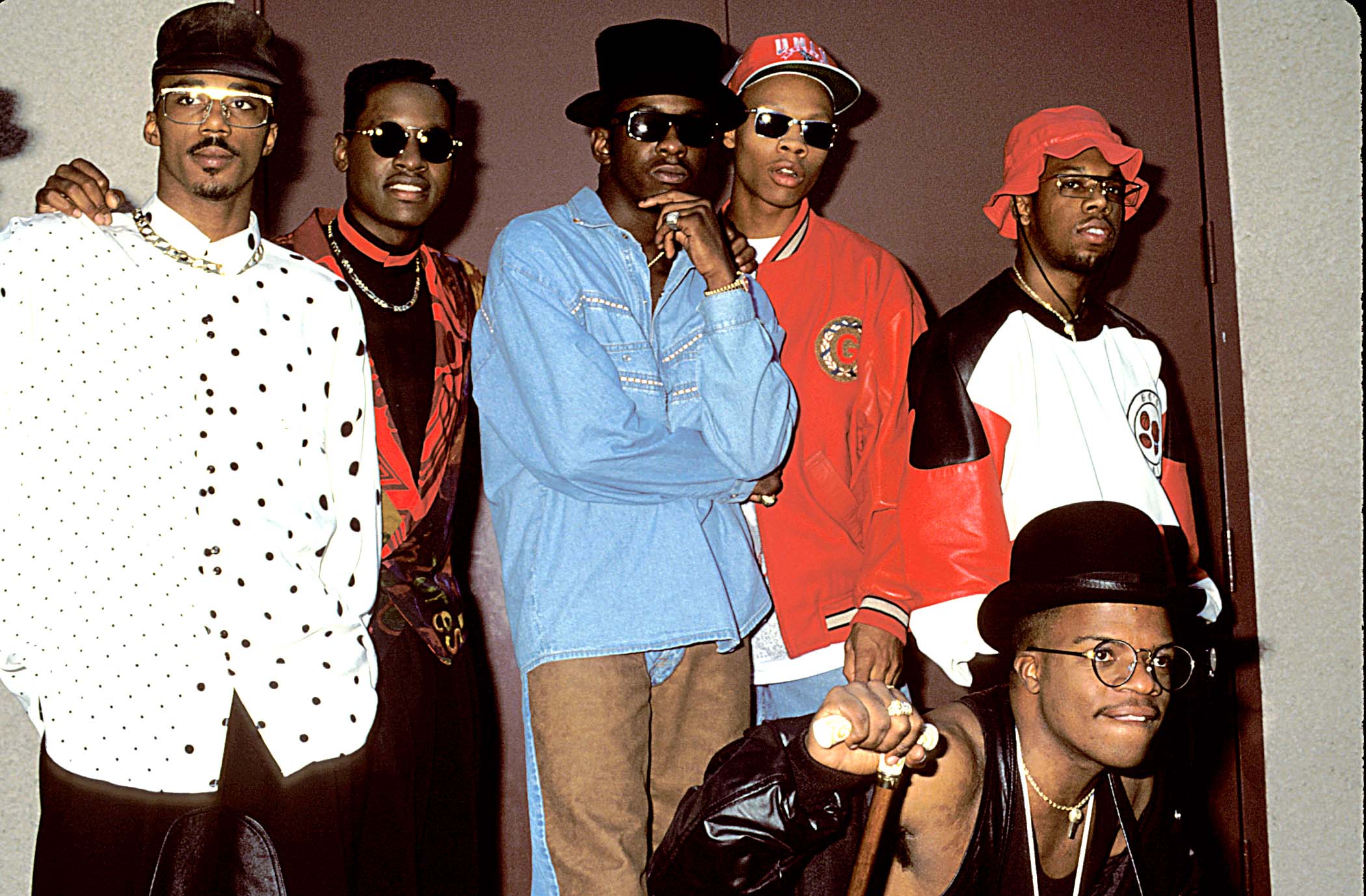 New Edition frontman, Ralph Tresvant, is recording a new album
New Edition's falsetto soloist, Ralph Tresvant, recently spoke with Urban Bridgez E-Zine about his latest album. "I was waiting to just relaunch my career as an individual, as a solo artist," said Tresvant, "I'm proud to see me back out here."
Tresvant has a track record of solo success. The artist's self-titled debut solo album, released in 1990, was certified platinum. He followed up with two more individual projects, It's Goin' Down and Rizz-Wa-Faire, released with moderate success in 1994 and 2006, respectively.
About his current project, he said, "I promise you, I'm gonna keep delivering. I'm gonna keep doing what I do."
Legendary producers Jimmy Jam and Terry Lewis are involved
When asked about whether he would collaborate with the award-winning producing duo, Jimmy Jam and Terry Lewis, on the new album Tresvant was pumped to share their involvement.
"Absolutely. I've already been in the studio with those guys. I can't go in the studio without those guys," the singer confessed.
Jam and Lewis are hitmakers who have created some of the most critically acclaimed and commercially successful songs ever to hit the airwaves. They've worked with superstars, including Janet Jackson, Usher, Mary J. Blige, and, of course, New Edition. And now, they're on board to help create a new musical masterpiece with Tresvant.
Johnny Gill came on board to collaborate on a new song with Tresvant
Fellow New Edition group member, Johnny Gill is also in the mix with Tresvant on his latest album. Tresvant described recording his new single, "All Mine," on which Gill is a featured artist.
"It's touching in my heart, man. It's making me feel real good," said the entertainer about the positive reception of the single.
Gill appeared genuinely excited to reunite with Tresvant on the cut. In an Instagram post, the vocalist wrote, "Man, Ralph Tresvant, I'm so proud to be a part of your journey, man. The train has left the station! It's your time!"
"All Mine" is not the first duet for these R&B stars. Tresvant recently showcased his vocals as a featured artist on Gill's 2019 song, "Perfect."
Fans can relive the New Edition journey at home
Tresvant continues to stretch his artistic muscles, and after four decades in the business, he and his bandmates have solidified their place as entertainment idols. And music aficionados can relive the true story of Boston's most popular R&B group. The New Edition Story is currently available on BET On Demand. The three-part limited series chronicles the group's formation, their rise to stardom, and the challenges they overcame.
The New Edition Story stars Luke James, Woody McClain, Elijah Kelley, Bryshere Y. Gray, Algee Smith, and Keith Powers.
Follow Erika Delgado on Twitter.