2 Times Prince Harry and Prince William Didn't Look Happy at Prince Charles and Camilla Parker Bowles' Wedding
Prince William and Prince Harry were there for the wedding of Prince Charles and Camilla Parker Bowles. However, they weren't smiling throughout the entire ceremony. In fact, the sons of Princess Diana and the Prince of Wales were, at various times, photographed looking rather unhappy as their father remarried and Camilla officially joined the British royal family.
Charles and Camilla married in 2005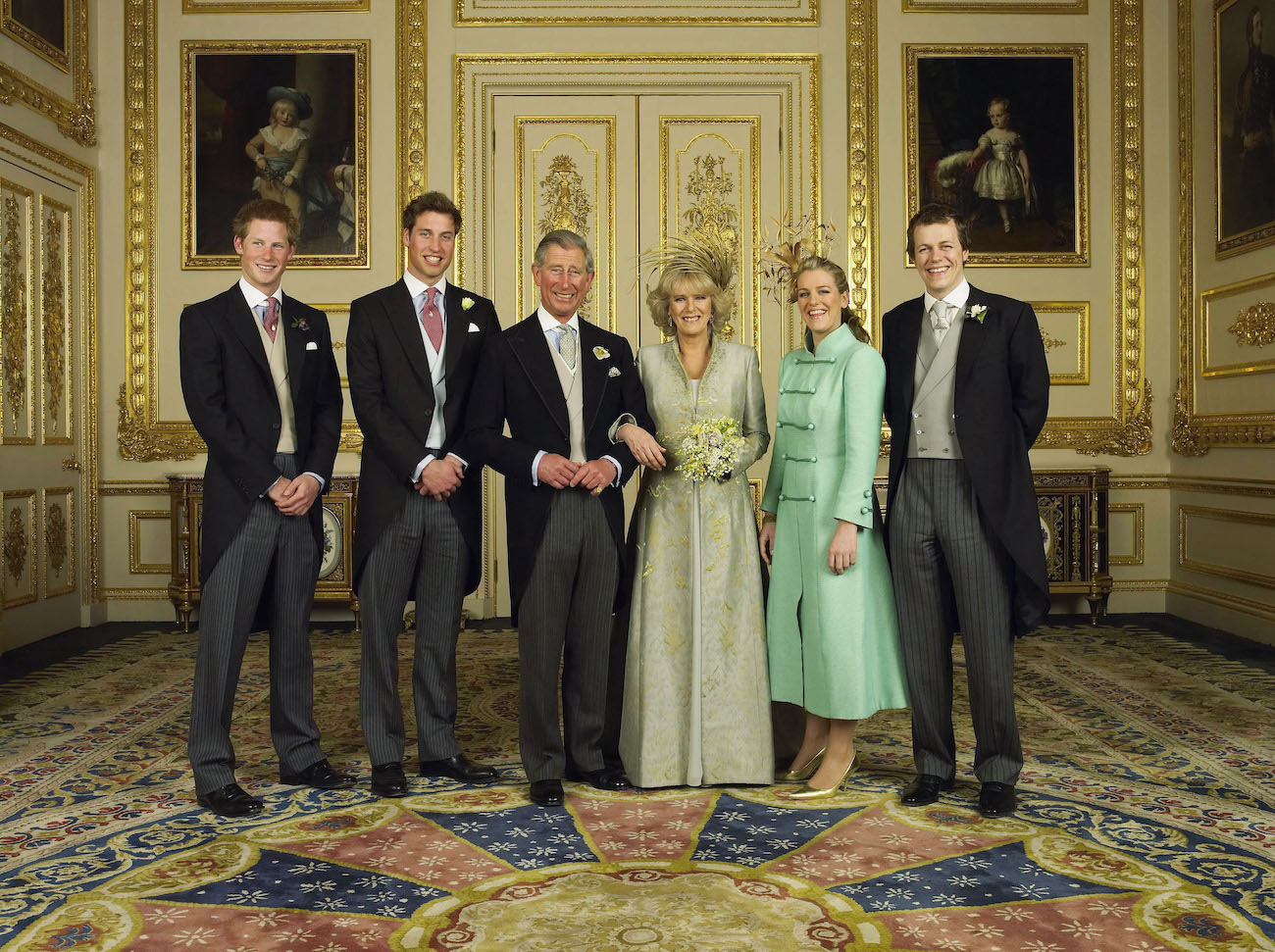 Charles and Camilla finally tied the knot on April 9, 2005. But the union had been decades in the making. The two met in the 1970s when they were in their 20s. They dated but ultimately married other people. Later Charles and Camilla rekindled their romance during Charles' marriage to Diana. 
Following his divorce in 1996 and Diana's death in 1997 Charles continued dating Camilla. Although it wasn't until 1999 the couple made their first public appearance together. Finally, in February 2005 they announced their engagement before walking down the aisle a few months later. 
Family and friends attended the nuptials but notably absent was the groom's mother. Queen Elizabeth II skipped the wedding because, as the head of the Church of England, she couldn't attend a civil ceremony. She did, however, show up for the couple's service of dedication and host a reception in their honor.
William and Harry didn't look happy as they arrived at St. George's Chapel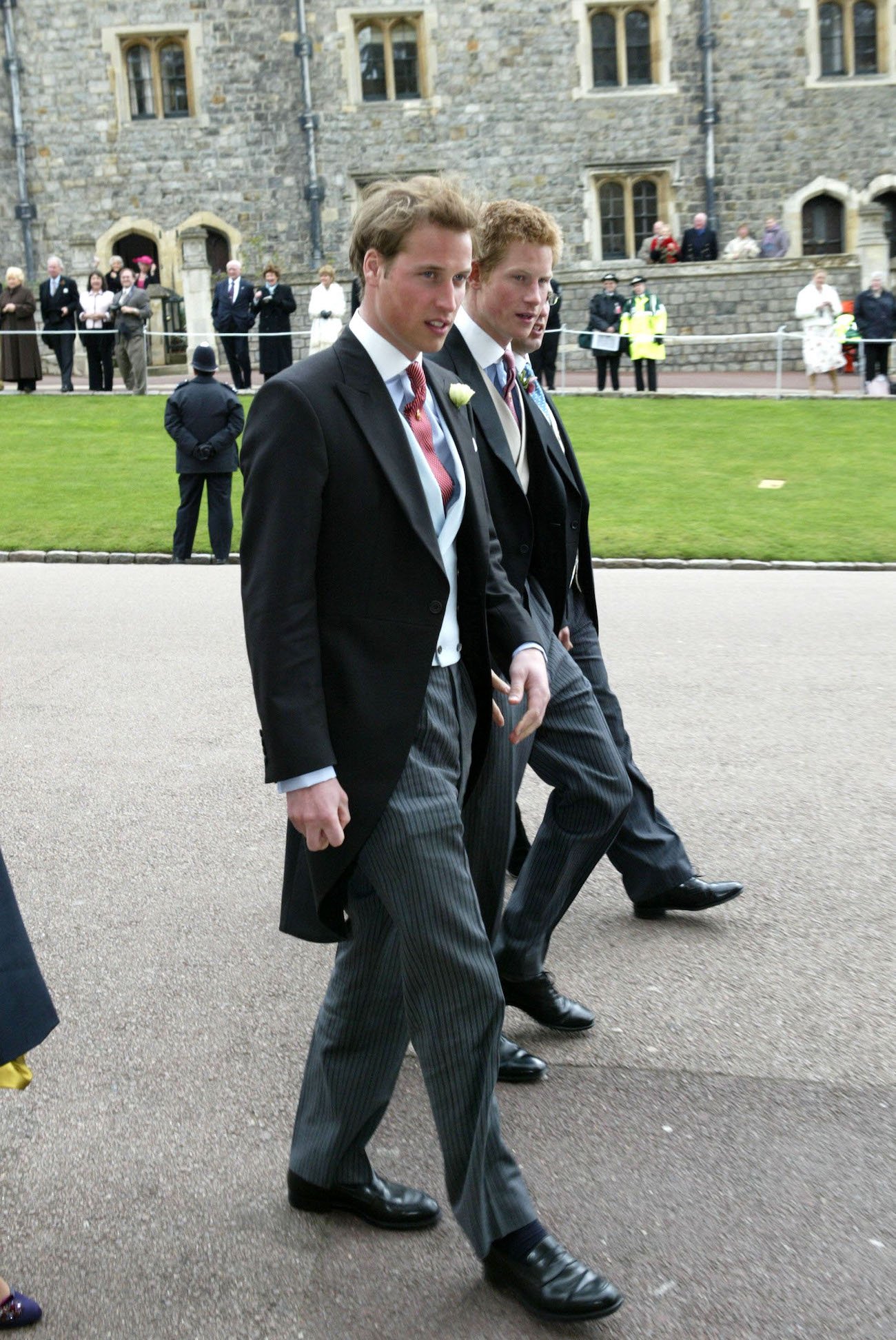 Following Charles and Camilla's civil ceremony guests headed back to Windsor Castle for the dedication service and blessing. Photographers lined the entrance to St. George's Chapel snapping photos of guests as they arrived. 
When Harry showed up at the same place he'd later wed Meghan Markle, a photographer captured a brief moment of him and William looking less than enthusiastic. Walking side by side the Duke of Cambridge and the Duke of Sussex appeared to look at something out of the frame. Apparently, whatever it was didn't put smiles on their faces. The brothers, both in their early 20s at the time, sported somewhat quizzical looks. 
Harry wasn't all smiles during Charles and Camilla's marriage blessing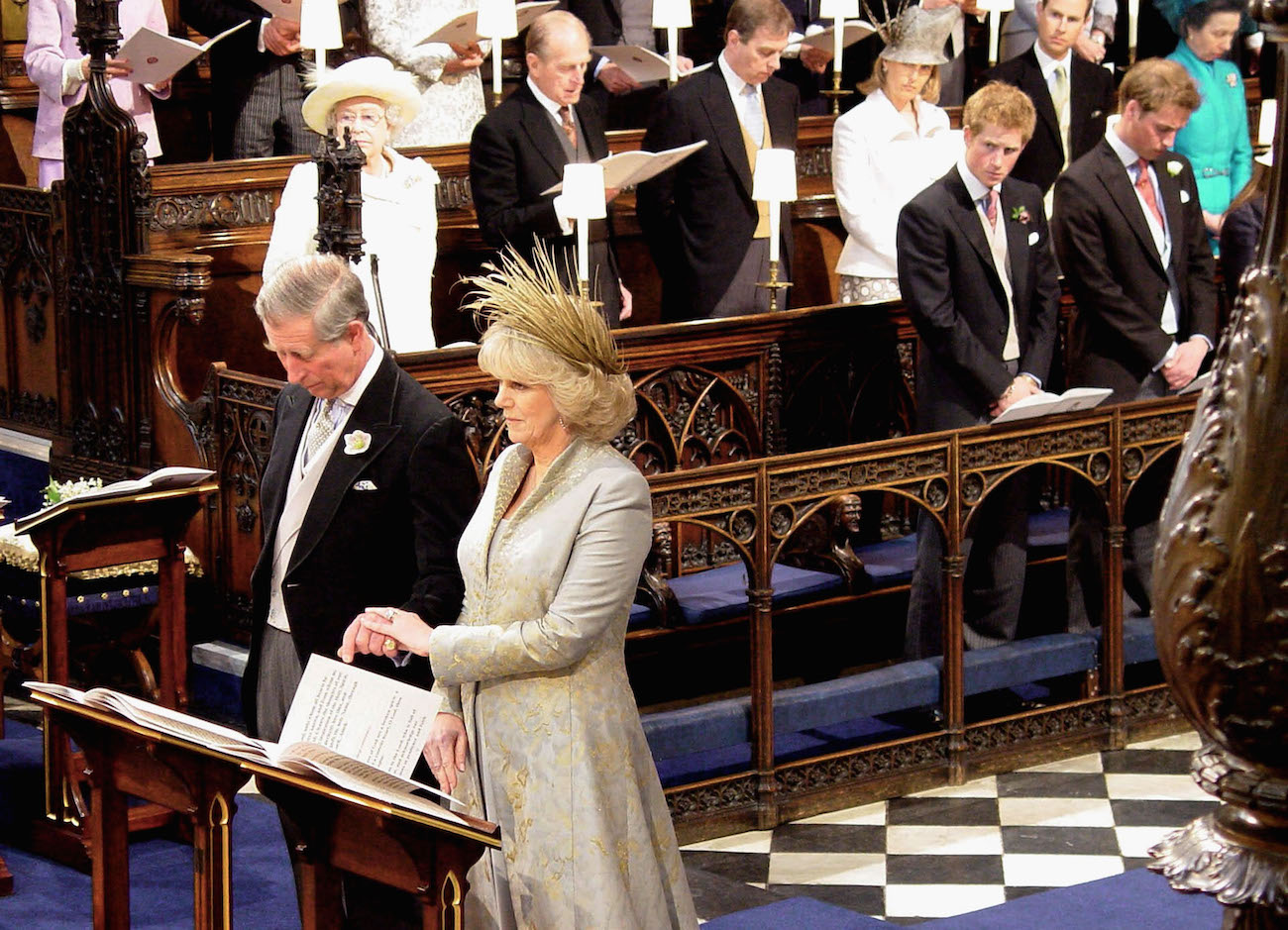 Once inside after the dedication service and blessing had gotten underway cameras captured more snapshots. Among them was a photo of Harry looking at his father and his newly minted stepmother with a furrowed brow. Meanwhile, William stood next to him looking down at his copy of the program.

Although it could've been Harry casting a not-so-loving look at the bride and groom it could've just as easily been an unflattering moment of him looking up during the service. However, it is worth noting that despite their line that they were happy about their father's marriage, Harry and William were supposedly "uneasy" about the union. Not to mention they reportedly didn't have the most enthusiastic reaction to Charles and Camilla's engagement with some saying it took time for them to come around to the idea.