20+ Most-Anticipated Romance Novels Coming Out in March 2021
For many of us, it's still bitterly cold outside this time of year. Luckily, that makes it the perfect time to curl up with a cup of coffee and some of the best books of 2021.
From lighthearted LGBT romances to cozy mysteries that double as heartwarming love stories, here are over 20 of the most-anticipated romance novels coming out in March 2021.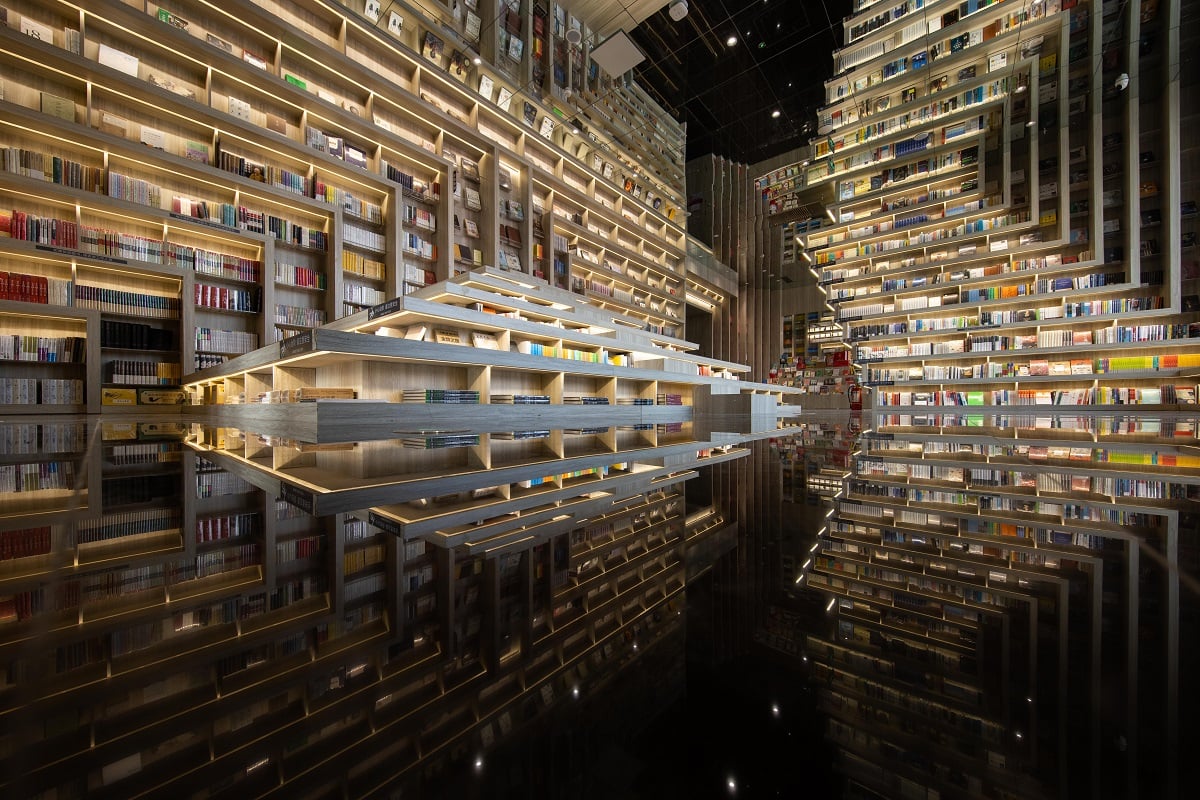 'The Wedding Game' by Meghan Quinn
USA Today bestselling author Meghan Quinn serves up humorous contemporary romance with a reality show twist in her latest rom-com, The Wedding Game.
A cantankerous divorce lawyer falls in love with a hopelessly romantic crafting genius when they compete against each other on national TV for the sought-after title of DIY Wedding Expert.
'The Dating Plan' by Sara Desai
Sara Desai follows up the success of her popular novel The Marriage Game with The Dating Plan, which has landed on many "most-anticipated books of 2021" lists.
Practical software engineer Daisy Patel needs a marriage of convenience to get her more traditional relatives off her back; venture capitalist Liam Murphy needs a wife to ensure he doesn't lose out on his inheritance. But when they agree on a fake relationship, their chemistry ends up being very real.
'Love Like Her' by Claudia Burgoa
Claudia Burgoa's Love Like Her is a sweet second-chance romance between fated lovers.
Olivia and Eros had a date with destiny – and a passionate fling with each other – after meeting at the airport years ago, but they lost touch. Now, they find themselves back in each other's lives when Olivia serves as the wedding planner to Eros' best friend.
'Fragile Remedy' by Maria Ingrande Mora
YA author Maria Ingrande Mora's Fragile Remedy is a teen LGBT romance with a futuristic dystopian sci-fi twist.
Sixteen-year-old Nate, a Genetically Engineered Medical Surrogate (or GEM) who was meant to serve as a walking cure for a deadly virus ravaging the Earth, cobbles together a meager living by hawking his tech repair savvy. He falls in love with Reed, an Artful Dodger type who leads a ragtag group of scavengers. Will they find a way to survive – and stay together – before time runs out?
'The Devil Wears Black' by L.J. Shen
USA Today bestselling author L.J. Shen serves up an enemies-to-lovers romance between an alpha male and the woman whose heart he broke years ago in The Devil Wears Black.
Chase Black already hurt Maddie Goldbloom years ago, and she's not inclined to let him into her life again. But he might just make her an offer she can't refuse – even if it means she has to pretend to be his bride-to-be.
'Everything After' by Jill Santopolo
In Jill Santopolo's thoughtful contemporary romance, Everything After, a woman who once turned her back on everything she loved tries to find it again.
Emily has everything she should want, like an accomplished career as a psychologist at NYU and a doctor husband who adores her. But she spends more time thinking about what she really does want…namely, a career in music and her long-lost love, Rob. She never thought she'd hear his voice again – that is, until she does. On the radio. Singing about her.
'Accidentally Engaged' by Farah Heron
Farah Heron's Accidentally Engaged is a romantic comedy about subverting family expectations – and, when it comes down to it, your own – on the way to finding love.
Reena Manji's family wants her to marry Nadim. After all, he's the perfect Muslim husband in their eyes. But Reena refuses to marry anyone her parents pick out for her. She will, however, enlist him in a couples-only cooking competition in order to achieve her baking dreams. But she might get more than she bargained for in the process.
'Float Plan' by Trish Doller
An unexpected love story unfolds on a sailboat in tropical waters in Trish Doller's Float Plan, her adult women's fiction debut.  
Anna plans to sail the Caribbean with the boat her fiancé left her. There's just one problem: She has no idea what she's doing. She reluctantly enlists help in the form of Keane, a professional sailor who has his own grief to contend with.
'What a Tangled Web' by Melissa Brayden
What a Tangled Web, by lesbian romance author Melissa Brayden, is the third book in her Tangled Valley Romance series.
Madison, a prosperous winemaker, is looking for a new income stream. Luckily, a local café – managed by Clementine, who harbored a secret crush on her in high school – is for sale. Madison and Clementine are thrown together for business, but they might end up spending even more time together for pleasure.
'Act Your Age, Eve Brown' by Talia Hibbert
USA Today bestselling author Talia Hibbert's Act Your Age, Eve Brown – the third book in Hibbert's popular Brown Sisters series – is undoubtedly one of the most-anticipated romance novels of 2021.
All Eve Brown knows is chaos – often self-contrived chaos. She needs some stability and a job. She finds both in Jacob Wayne, a bed and breakfast owner who reluctantly agrees to allow her to stick around after she accidentally injures him with her car. This enemies-to-lovers romance is equal parts steamy and funny.
'Yes & I Love You' by Roni Loren
Yes & I Love You is a contemporary romance, perfect for fans of opposites-attract love stories, by New York Times and USA Today bestselling author Roni Loren.
Miz Poppy is the name to know among New Orleans locals. Her reviews are beloved by everyone who's anyone in New Orleans media and nightlife.
As for her face? Well, that belongs to Hollyn – who, unlike her alter ego, shies away from the limelight, despite her boss' demands that she show her face on her blog. Meanwhile, Jasper Deares is a would-be actor who's anything but camera-shy. And he's all too willing to help Hollyn discover a different side of herself.
'Next Exit Home' by Dena Blake
Award-winning lesbian romance author Dena Blake's Next Exit Home is a small town/big city love story with a lot of heart.
Harper Sims is a single mom and an accomplished veterinarian at an urban practice who can't imagine heading back to her small hometown. But her well-laid plans are derailed when she has to return home to care for her sick dad and run the rural vet's office there. There, she finds an unexpected romance with Addison Foster – a local veterinary assistant with a daughter of her own.
'Meet Me in Paradise' by Libby Hubscher
Libby Hubscher's Meet Me in Paradise is a great pick for readers of women's fiction, with a focus on family life and romance in equal parts.
Marin Cole is afraid of just about everything – especially travel. In fact, she hasn't left her home state of Tennessee since her mom, a journalist, died during a risky assignment. But, at the urging of her adventurous younger sister Sadie, Marin finds her own sense of discovery – and a slow-burn romance with her fellow explorer, Lucas Tsai – during a reluctant trip to a tropical island.
'Sweethand' by N.G. Peltier
N.G. Peltier's debut romantic comedy Sweethand, set in Trinidad and Tobago, is an enemies-to-lovers novel with more than a hint of sweetness.
Cherisse is over guys in the music industry, especially after her latest disastrous breakup. So when Keiran, a music producer she's known for years, returns to the island to serve as the best man at her sister's wedding – the same wedding, in fact, where she'll be the maid of honor – she doesn't think anything will come of their mutual flirting (and mutual annoyance). One rainy night not long before the wedding just might change both of their minds.
'Back in the Burbs' by Avery Flynn and Tracy Wolff
USA Today bestselling author Avery Flynn and New York Times bestselling author Tracy Wolff team up for Back in the Burbs, a romantic comedy about finding new life and love after heartbreak.
What should you do after you find your husband cheating with his paralegal, are forced to leave the New York City apartment you adore, and just inherited a house in the suburbs from your late great-aunt? Well, you try not to fall in love with your bossy – but much, much too hot – new neighbor, for one.
'The Devil in Her Bed' by Kerrigan Byrne
Kerrigan Byrne's The Devil in Her Bed, set in Victorian Scotland, is a surefire hit for lovers of historical fiction and romantic suspense.
The Earl of Devlin is known as the Devil of Dorset, and his service to the Crown in ferreting out the dark secrets of the wealthy and influential is unparalleled. He's used to getting what he wants – like the devil himself. And he wants the Countess of Mont Claire. Little does he know that she has secrets, and strategies, of her own.
'The Rebel' by Kendall Ryan
Kendall Ryan's forthcoming novel The Rebel is a hockey romance with plenty of heat.
Eden is the newest owner of an East Coast hockey team. Holt is her former hookup, whom she left behind for another man after a single night of passion six years ago. The problem? He's also her new head of security.
'Queen's Ransom' by Layla Reyne
Layla Reyne's novel Queen's Ransom is an LGBT romance thriller packed with steam and suspense, like the previous three books in the Fog City series.
Helena is an assassin in a Mafia family whose loyalty is airtight. Celia is a single mom who can't control her attraction to Helena – and to the potential of belonging to the Madigan family herself. When their lives are inextricably linked by a drive-by shooting, Celia just might get her chance to show she should be a Madigan, too.
'Emerett Has Never Been in Love' by Anyta Sunday
Anyta Sunday's contemporary MM romance, Emerett Has Never Been in Love, is perfect for fans of age-gap love stories.
Emerett "Lake" Lakewood can be a bit impulsive and dramatic, true. But that's a perfect fit for his brand-new, self-appointed title of matchmaker. When he tries to hook two men up, only Knight, his best friend's father, is both prudent and bold enough to warn him not to get too involved in Cupid's ways. Lake dismisses Knight at first, but then he realizes that Knight might be worth paying attention to in more ways than one.
'Second First Impressions' by Sally Thorne
Sally Thorne won over plenty of romance readers with her novels The Hating Game and 99 Percent Mine. Next up is Second First Impressions, an opposites-attract romantic comedy.
The Parloni sisters might be retired, but that doesn't stop them from wanting a little eye candy around the assisted living home. Their hunky, tatted, and laid-back new assistant, Teddy Prescott, doesn't gel at all with the retirement villa's buttoned-up office manager, Ruthie Midona – not at first, that is.
'Marriage and Murder' by Penny Reid
Marriage and Murder is the second book in the cozy mystery series, Solving for Pie: The Cletus and Jenn Mysteries, by New York Times bestselling author Penny Reid.
Cletus Byron Winston and Jennifer Anne Donner-Sylvester are tying the knot soon – that is, if Cletus' meddling mother-in-law ever backs off a bit. But before they can secure their happily ever after, Cletus and Jenn's wedding is nearly derailed by a shocking whodunit.