2020 Even Got To 'Relentlessly Positive' Adam Devine—But He's Leaving 'Cynicism' Behind and Ready To Party Into the New Year
On Dec. 17, 2020, actor, comedian, screenwriter, and producer Adam Devine got a dishwasher delivered.
"That's the exciting news in my life today," he told Showbiz Cheat Sheet.
It's been a different kind of year for Devine, as it has been for us all. Perhaps on past Dec. 17ths, Devine was prepping for vivacious holiday parties with his strikingly beautiful fiancé, actor Chloe Bridges. But, this year, he was getting a kitchen appliance installed.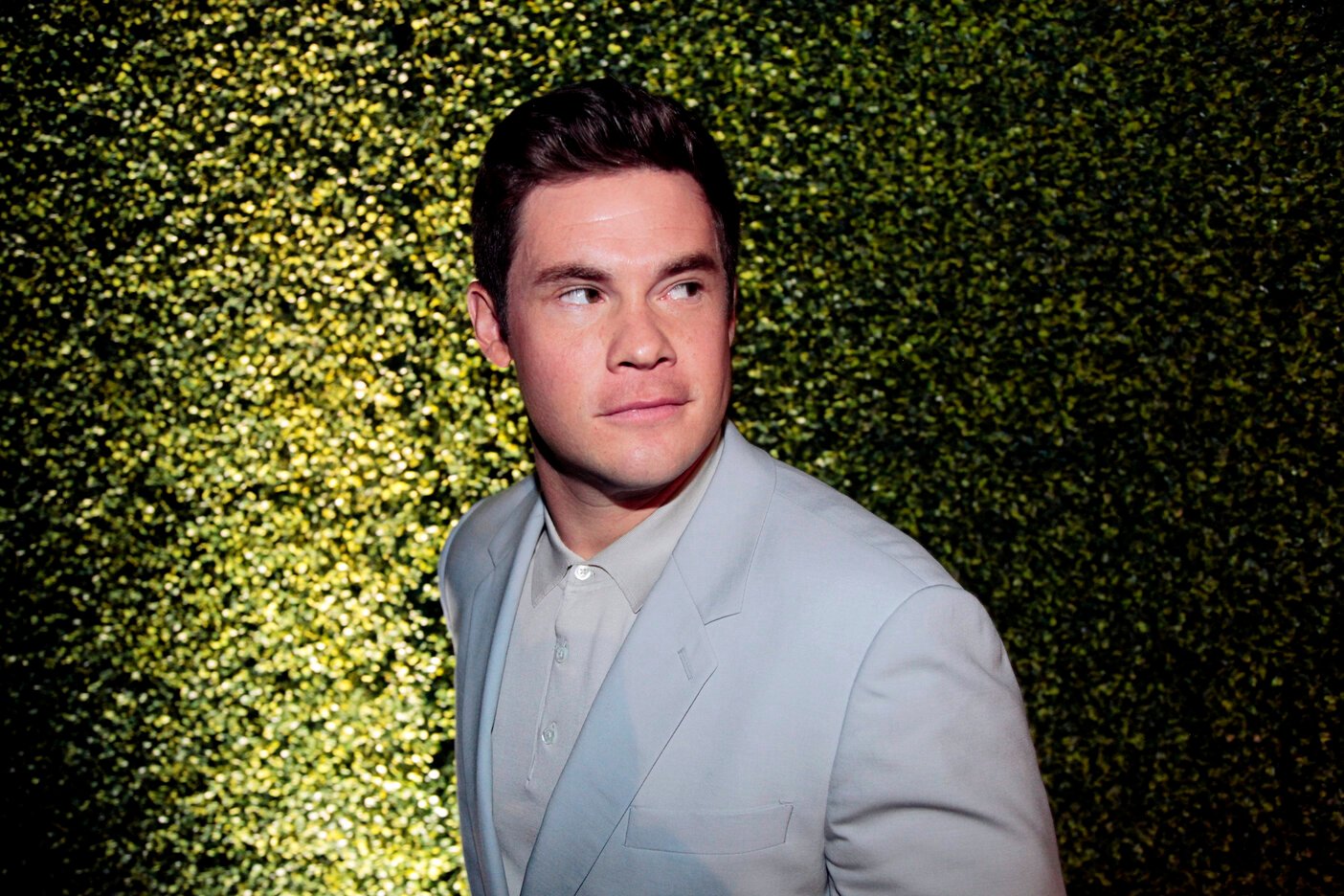 Devine describes himself as "relentlessly positive."
"But then this year that has changed a little bit," he said.
2020 even got to Devine. How could it not?
"I feel like 2020, everything just kind of stacked up and it seemed like, if it could go wrong, it did go wrong," he said. "And so you almost just expected it. And that's not the type of person I am at all."
How Adam Devine spent 2020 amid the coronavirus pandemic
Like many of us, Devine has found himself on the other end of 2020 with a couple of new hobbies under his (progressively tighter) belt. With all of his new free time, he's immersed himself in "a real fitness journey" inspired by Zac Efron and Liam Hemsworth.
"You know, I did a movie a few years ago with Zac Efron and I did a movie a couple years ago with Liam Hemsworth—and both those guys: Beefcake Boys," he declared. "And I've really let my body decline, so I'm on a fitness journey. I'm not even looking for six abs. I'd be happy with a solid two and one peeking through. That's my New Year's resolution, to get two and a half abs. Two and a half visible abs."
Devine also got scuba certified.
"That was like a thing that I've always wanted to do and I was like, you know what? I've got the time," he said. "No one can say that I don't have time right now, so I got my scuba certification. And that goes hand-in-hand with my new life as a fitness influencer."
The Workaholics actor has found comfort in old hobbies as well.
"I've been playing more video games than I have in years and years," he said. "So, yeah, I've kind of gone down the video game road."
How Adam Devine is spending the holidays this year
The Pitch Perfect actor typically spends the holidays "eating way too much food and laying there in pain" with his family, which he says is a tradition they've been practicing "since [his] youth."
This year, however, he and his family will be "eating way too much" together virtually.
"[I'll] FaceTime my family and wish for better days to come," he said of his 2020 holiday plans. "Hopefully, in the new year, I'll be able to see them a lot more than I have this year."
Devine does have one more holiday activity on the ol' to-do list: Build a snowman and drink beer.
The When We First Met actor has teamed up with Coors Light for the #BeerMan campaign, a contest that gives participants the chance to win a personal "winter wonderland" by creating a snowman drinking buddy of their own.
"What is kind of cool about this whole campaign is that it does give you an excuse to practice some socially distanced hangs out in the front yard building a snowman," he said. "You can keep your distance from each other and get together to do something besides holing up in your own bedroom and playing hours and hours of video games."
Devine's best snowman building tip? "The uglier the better."
"I don't want people to drive past the house and be like, 'Oh, look at that gorgeous looking snowman. Uhm, that family must not have a life.' OK? I want people to drive past and be like, 'Oh man! Look at that thing! Those guys know how to have a good time,'" he said.
Also: "Drinking two or three Coors Lights will help. The creativity will flow, you'll be a little warmer."
Along with gaining two and a half visible abs, Devine's goal for 2021 is to leave "cynicism" behind.
"I was definitely more of a cynic [in 2020] than I normally am," he shared. "And so I'd like to shed that and go back to my positive and fun-loving self." 
"2021's our year; we're all gonna win the lottery!" he said.