Camila Cabello's 2021 'Cinderella': How the Soundtrack Bibbidi-Bobbidi-Proves Familiarity and Individuality
The classic fairytale is back but redressed. Amazon Prime released Cinderella on Sept. 3, 2021. Not only can viewers recognize the faces, but they'll also know the tunes. Camila Cabello joins Idina Menzel, Billy Porter, Nicholas Galitzine, Minnie Driver, James Corden, and Pierce Brosnan in her first acting role.
A soundtrack can make or break a film. Even though it was a million to one, Cinderella sought to be that unique one. With its classic rock and pop renditions, the 2021 Cinderella acknowledges its princess predecessors. But does it "fabulize" itself as an individual remake?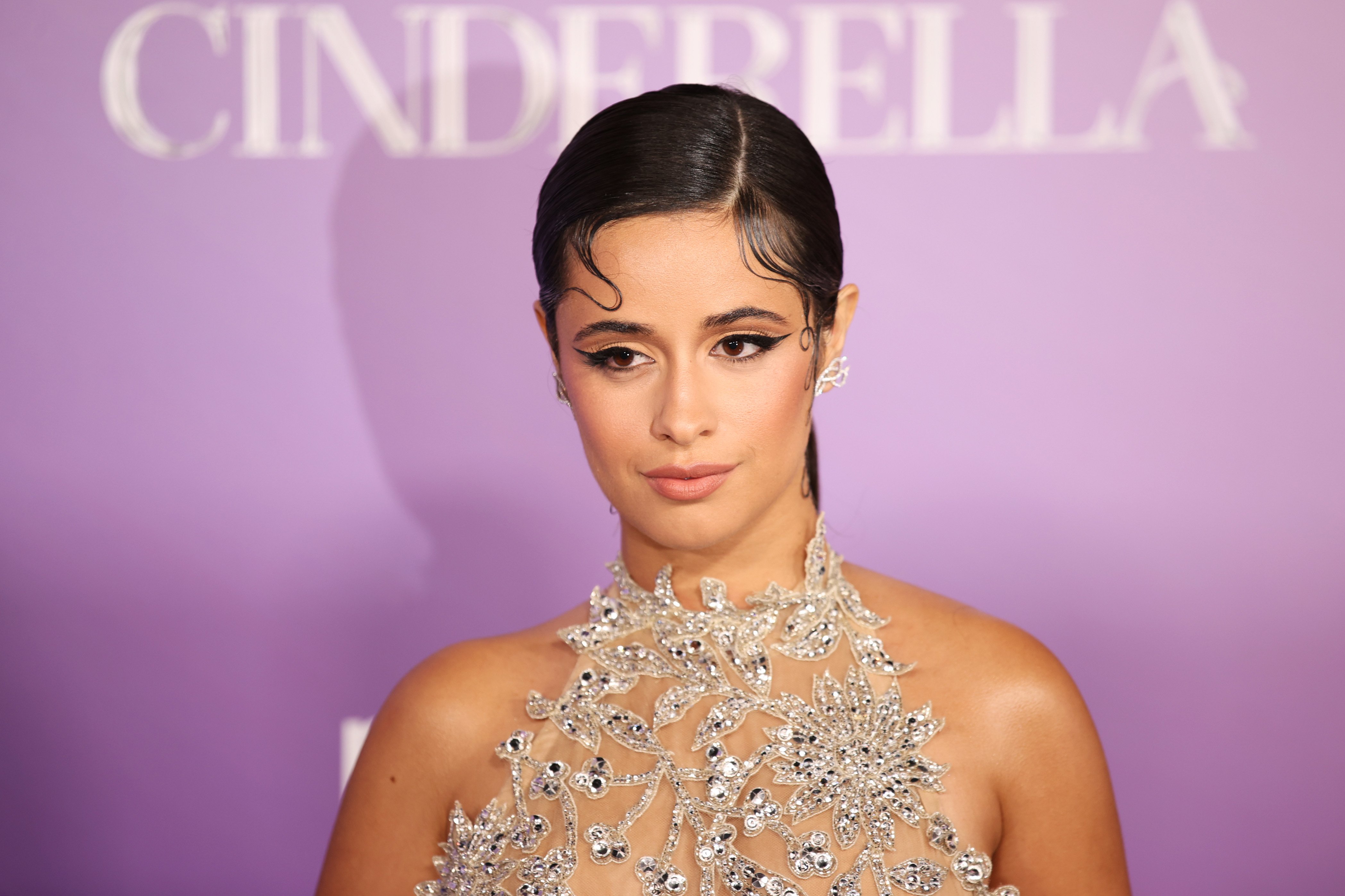 The 2021 'Cinderella' curtsies with classic hits
Many viewers recall Anne Hathaway's musical romance Ella Enchanted. Like the 2021 Cinderella, the 2004 flick modernized the princess tale with a strong heroine who defies the odds. The film is also known for using classic hits, such as Elton John and Queen.
Who could forget Hathaway's iconic "Somebody to Love" scene?
In Amazon's Cinderella, the prince and the cast sing Freddie Mercury's song. Although it doesn't mirror Hathaway's performance, viewers noticed the similar song choice. However, Ella sings the song n Ella Enchanted, whereas the prince sings it in Cinderella.
The Cinderella ensemble also performs Janet Jackson's "Rhythm Nation" and Madonna's "Material Girl." The '80s pop hits rejuvenate the familiar rebelliousness from other modern Cinderellas. The ensemble scenes exude a similar team effort to Ella Enchanted's "Don't Go Breakin' My Heart" finale.
The 2021 Cinderella knew it had to be different from other renditions, but it didn't force itself. The classics-filled soundtrack deliberately comforts the audience.
'Cinderella' takes a bow with a modern soundtrack
While the movie respects the classics, Cinderella also includes modern musical renditions and original songs. The film establishes its romantic taste through Ed Sheeran's "Perfect" and Nico & Vinz's "Am I Wrong." The tunes gently remind viewers of the tale's innocence yet reflect the difference from other Cinderella renditions.
Hilary Duff's A Cinderella Story similarly used hits from its early 2000s generation, such as Edwin McCain's "I'll Be" and Jesse McCartney's "Beautiful Soul." But the 2021 Cinderella soundtrack reflects a change in generational trends.
The original composition reinforces its theme of self-empowerment, primarily with Cabello's "Million to One."
Although it's only one of several originals, "Million to One" is Cinderella's anthem. The lyrics establish the plot of a mistreated young woman who paves her own way. Previous interpretations also offer an aura of female empowerment, such as Selena Gomez's "Tell Me Something I Don't Know" from Another Cinderella Story.
Nevertheless, the 2021 Cinderella music pushes rebellion aside. It instead embodies independence, therefore individuality.
'Pitch Perfect' director Kay Cannon told Cabello to avoid past interpretations
Having directed the acapella hit Pitch Perfect, Kay Cannon understood a film's musical significance. Since many audiences labeled Cinderella as another "girl boss" take, Cannon emphasized, "it's more than that," according to The Hollywood Reporter.
"I just wanted to do [Cinderella] with jokes and have it be highly entertaining," Cannon explained. "I wasn't trying to be a soapbox or anything like that…I get why that jump [was] made, and I hope when people watch it, they see Cinderella actually doesn't change from beginning to end—she just has all of these other obstacles around her, and it's everyone around her who actually changes and learns. I'm telling this multigenerational story."
Cabello also claimed that Cannon wanted her to avoid influence from former Cinderella interpretations. The "Don't Go Yet" singer commented on the 2021 Cinderella soundtrack, saying "it has all these amazing songs" in connection with its "feminist interpretation."