25 Feel-Good Movies For When You're Feeling Down
Movies have an ability to transport you into an emotional experience. The combination of images, stories, music and editing can make you feel heartbreak over fictional characters. They can also make you feel better in times of adversity. It's usually obvious what sort of emotion a movie is going for, but some are especially effective as feel-good movies.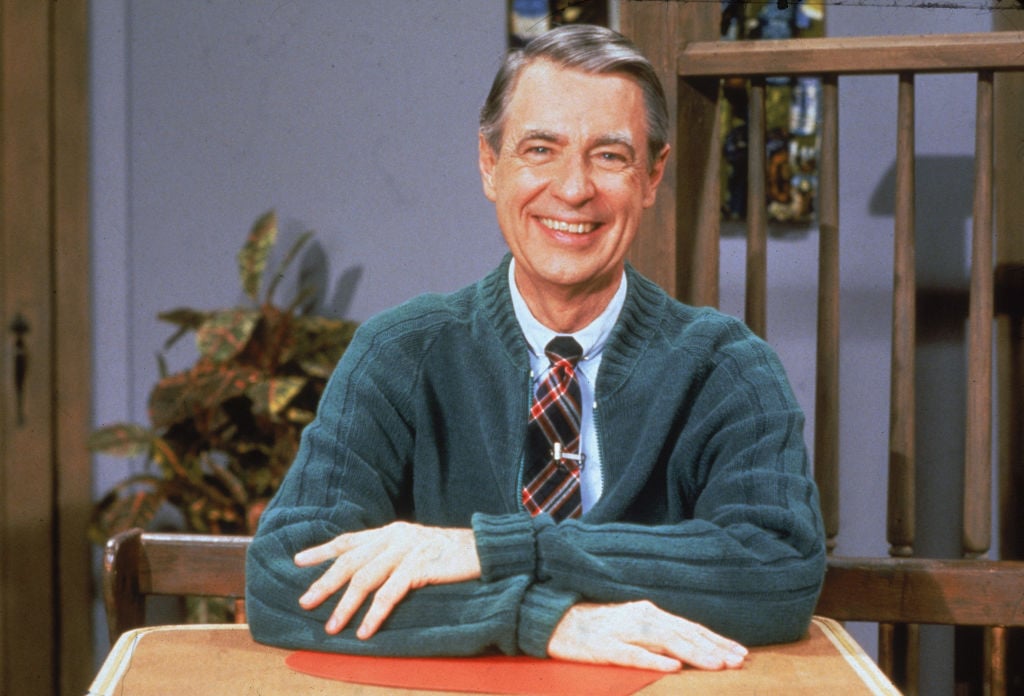 It's not quite as simple as making you laugh. Not all comedies are feel-good movies, either. Showbiz Cheat Sheet is really focusing on movies that promote uplifting feelings, not just laughs although it can do both. And of course there are more, but here are 25 feel-good movies to get you started if you're looking for a good mood. 
25. While You Were Sleeping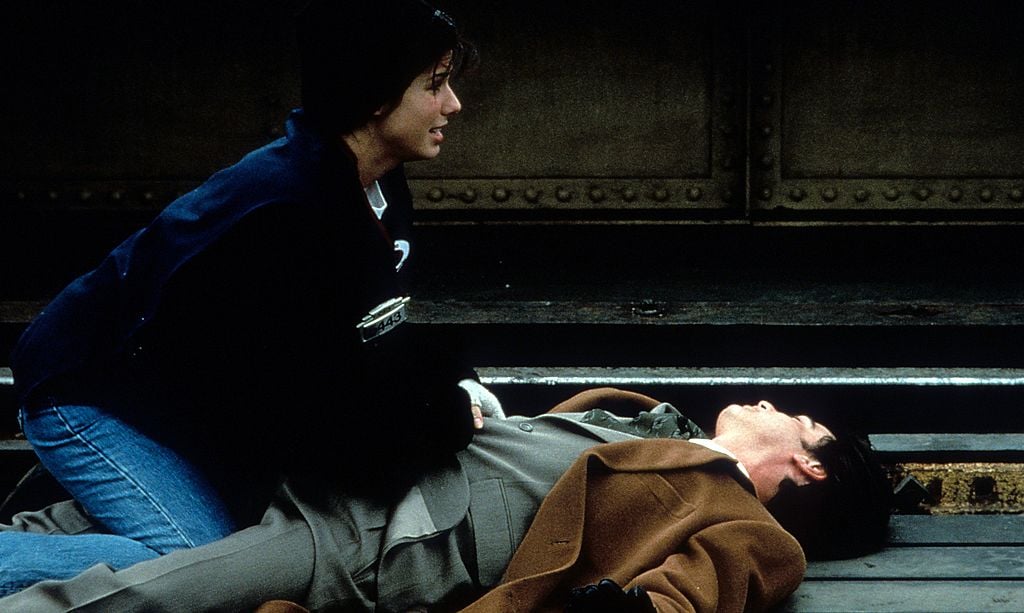 Most romantic-comedies are feel-good movies. You pretty much know it's going to have a happy ending. While You Were Sleeping is especially charming throughout thanks to Sandra Bullock's bubbly sincerity.
24. Hairspray
Musicals have an advantage too because a peppy song can always keep you upbeat. It's not a given though, as some musicals are downers like Les Miz or at least bittersweet like La La Land. Hairspray is about racism in the '60s but it manages to be happy and full of love and acceptance. Plus, "You Can't Stop the Beat."
23. The Brady Bunch Movie
The Brady Bunch Movie had the brilliant idea to take the Bradys from the '70s and put them in the modern day '90s. The culture clash is hilarious, but the Bradys remain so upbeat throughout all the '90s cynicism, it's hard not to feel happier just being around them for 90 minutes. 
22. My Big Fat Greek Wedding
This movie was certainly a Cinderella story for writer/star Nia Vardalos. Putting her quirky Greek family on screen welcomed everybody in. Vardalos built up a universal Cinderella story for the whole family.
21. Mary Poppins
Mary Poppins (Julie Andrews) visits the Banks family to spread joy, and she's more contagious than her spoonful of sugar. Between "Supercalifragilisticexpialidocious" and Bert (Dick Van Dyke)'s epic dancing, this movie makes you feel good even when they're singing about women's suffrage!
20. Heart and Souls
This is a feel-good movie all about the joy helping others brings. Robert Downey, Jr. plays a man who grew up with four ghosts and he has to help them resolve the greatest regret of their lives. Each time he does, the movie gives you an uplifting feeling and each act teaches him to be a better person as he lives too.
19. The Karate Kid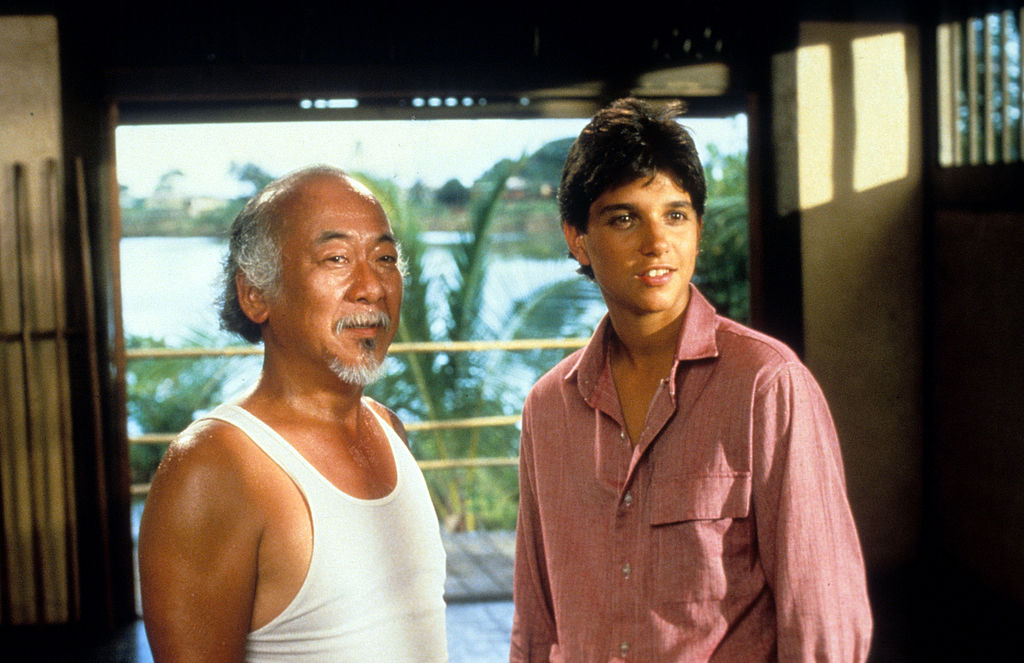 Sure, Daniel (Ralph Macchio) learns Karate to defeat his bully (William Zabka), but there's more to The Karate Kid along the way. It's really the bond he forms with Mr. Miyagi (Pat Morita) that shows viewers you can find inspiration everywhere, even waxing cars and painting fences. 
18. Bring It On
It's a cheerleader's job to raise spirits, so a whole movie about cheerleaders is a winning formula. Bring It On is an upbeat movie about giving credit where it's due and joining forces with unlikely allies to put on the best show.
17. About a Boy
A lot of lists put Love, Actually as the ultimate feel-good movie from The U.K. That ensemble film may have the highest quantity of feel good subplots, but the single story of About a Boy trumps them all put together. Will (Hugh Grant) enjoys being a selfish jerk, and young Marcus (Nicholas Hoult) doesn't really change him. But it shows that just being there is more than 90% of others do and it counts. All this in a movie that deals head on with depression too.
16. Sister Act
Whoopi Goldberg teaches nuns to sing hymns as Motown rock songs. It's an uplifting combination of feel-good music and spiritual messaging. 
15. The Wizard of Oz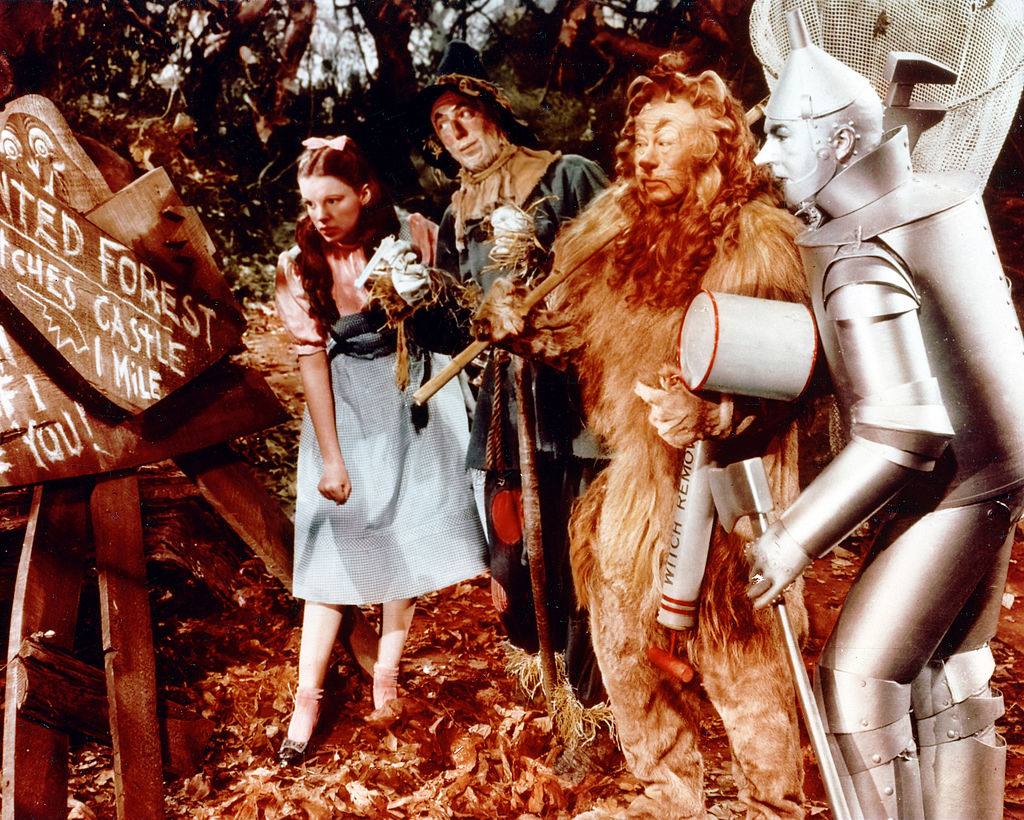 The Wizard of Oz a classic musical about appreciating your home. It's also been a part of most people's lives since they were children. So revisiting The Wizard of Oz is not just a reminder of the feel-good music and theme, but it makes you feel like you're home again too.
14. Step Up sequels
Like musicals, dance movies also have a special advantage in spreading joy. There are five Step Ups but it's really in the sequels that the dancing got wilder and more aggressive. 2, 3 and 4 are probably the most intensely joyous but take your pic.
13. The Air Up There
Pretty much any sports movie is going to be uplifting, unless it's like Eight Men Out, Brian's Song or Friday Night Lights. So Air is about more than just winning the big game. It's about the friendship coach Jimmy Dolan (Kevin Bacon) finds with his new recruit (Charles Gitonga Maina). That lasts longer than any championship victory.
12. Pee-Wee's Big Adventure
Paul Reubens created the Pee-Wee Herman character on stage. His first movie is so full of whimsical imagination — from his household inventions to his romp around the studio backlot — that it's all pure joy, even when Pee-Wee is sad about his stolen bike or embarrassed at The Alamo.
11. The Muppets (2011)
The Muppets are another reliable group for creating feel-good movies, although The Muppets Take Manhattan has a crushingly sad middle section. The 2011 revival may be the most concentrated focus on the joy of The Muppets as it reminds the world, onscreen and off, how good The Muppets make you feel.
10. Amelie
Again, to list every feel good rom-com would be untenable, but Amelie stands out for two reasons. One, Amelie (Audrey Tatou) spends more time trying to make other people happy than herself. Two, her surreal imagination – making vinyl crepes, literally melting, etc. – adds a layer of joy to her romantic exploits.
9. Clueless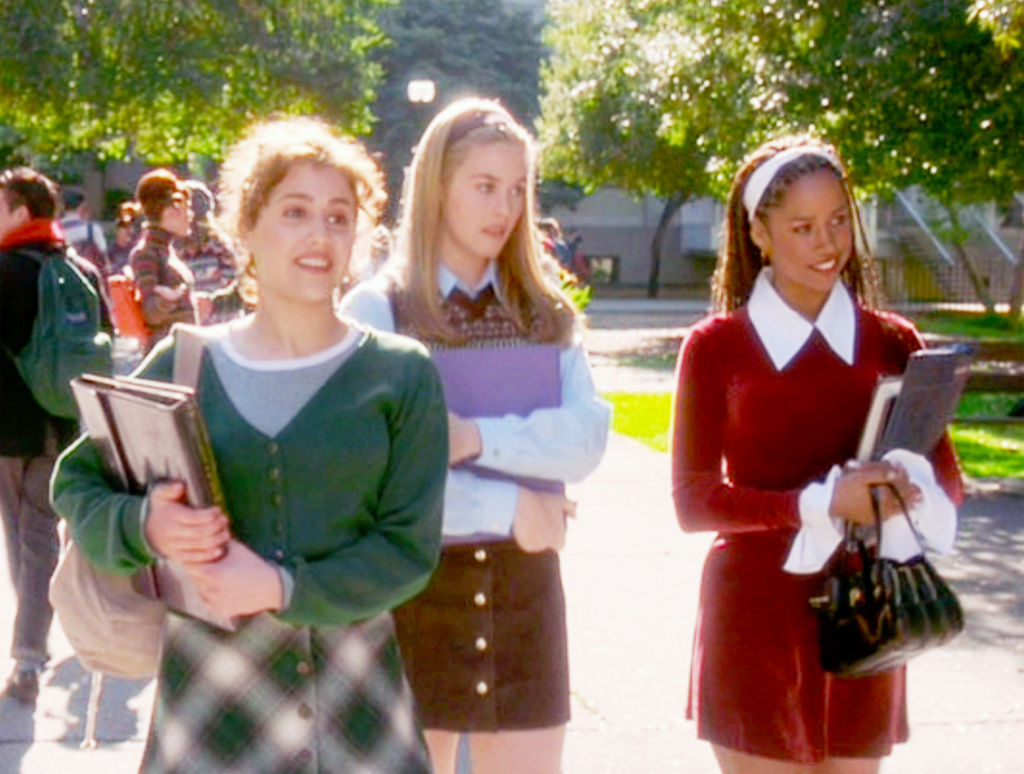 A lot of teen movies can be dark, or mean-spirited, as that is unfortunately reflective of the angst of teenage years. Clueless is one that reflects the joy of being young. Cher (Alicia Silverstone) celebrates her friends and tries to play matchmaker, a la Jane Austen. The saddest she ever gets is ruining a dress, which is easily replaceable. 
8. The Princess Bride
The grandfather (Peter Falk) skips over most of the sad parts of this story leaving only the happy love and rousing adventure. Even death is only "mostly dead." William Goldman captures the best of the romantic adventure spirit in his original story, but the kicker is the love of the grandfather telling the story to his sick grandson (Fred Savage). 
7. The Full Monty
Talk about an underdog triumph. A group of out of work Brits decide to put on a striptease show. The joke is that none of them are the stripper type, but that's what makes The Full Monty so endearing. Their family and friends support them and they learn to be comfortable baring all.
6. Paddington
Paddington Bear (voice of Ben Whishaw) is one of the kindest, most genuine characters ever brought to screen. He stars in two feel-good movies, spreading joy just being around him. Each one has a hammy villain (Nicole Kidman or Hugh Grant) trying to sabotage his joy, but he just won't let them.
5. Singing in the Rain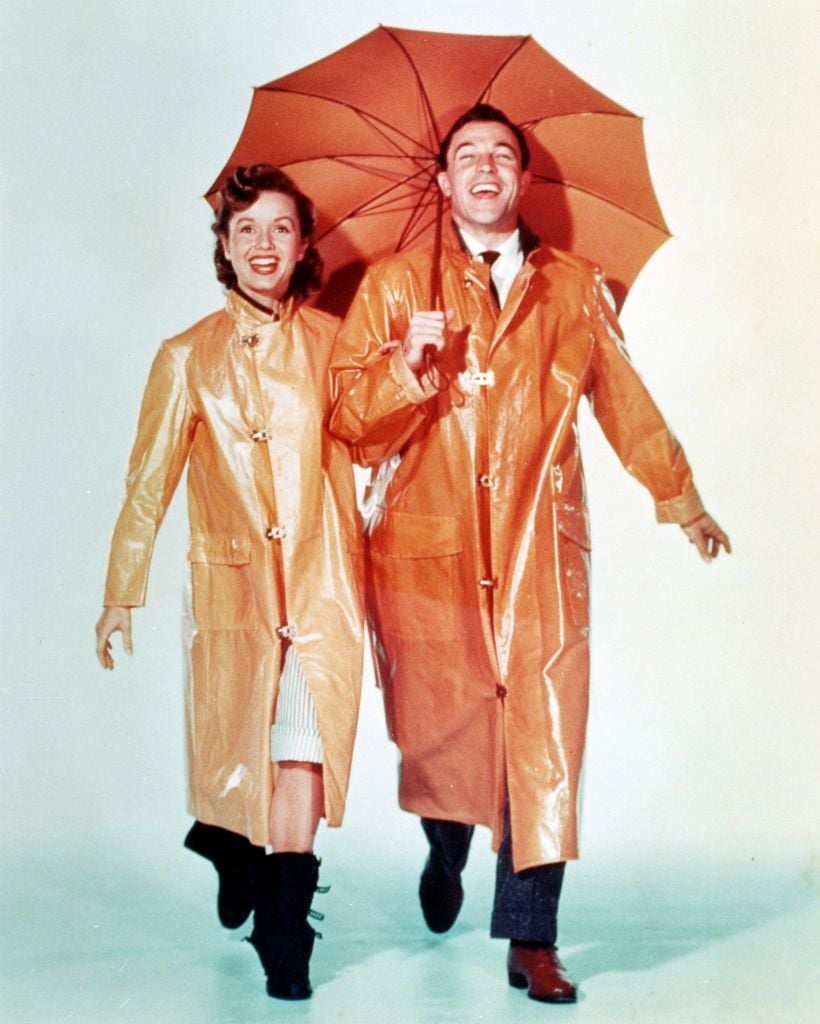 If we're going to talk about musicals, we've got to mention the ultimate classic musical. Gene Kelly, Donald O'Connor and Debbie Reynolds lend their physical talents to the tale of Hollywood dancers entering the world of sound. 
4. Rocky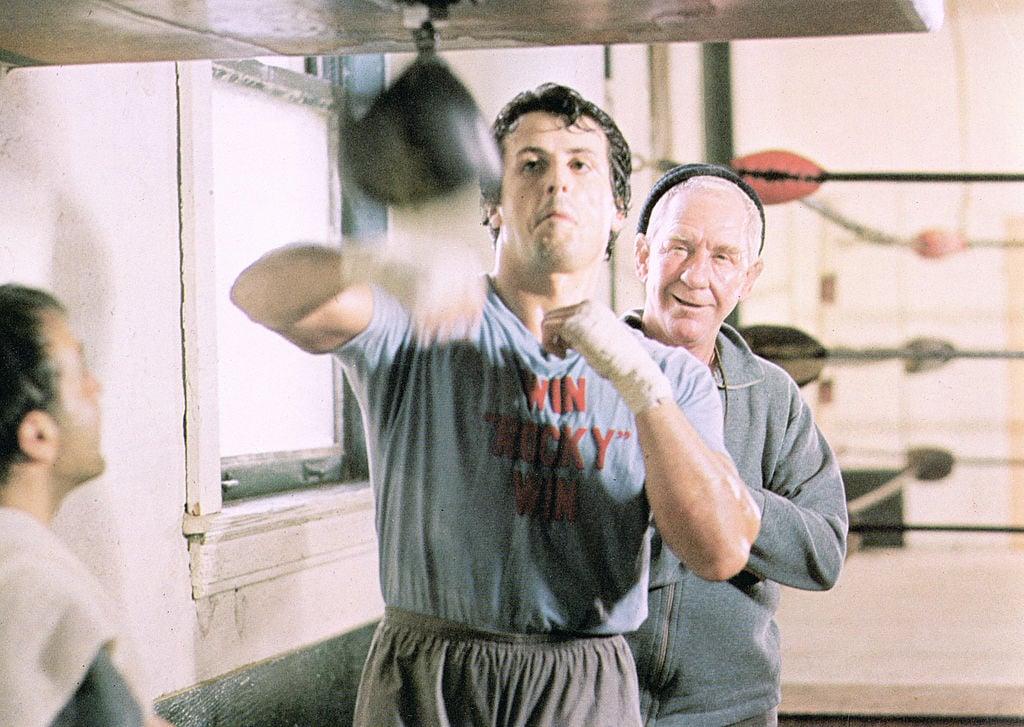 Rocky was the sports movie that showed that win or lose, it was going the distance that mattered. Rocky Balboa (Sylvester Stallone) inspires everyone to train harder and run up those Philadelphia museum steps. Hir romance with Adrian (Talia Shire) shows that underdogs can find each other too. 
3. Rudy
Thanks to Rocky, the true story of Rudy Ruettiger had cinematic precedence. The whole point of Rudy is that Rudy (Sean Astin) doesn't need to win. He just wants to play. And Notre Dame doesn't need his help to win, but his passion and commitment inspires the team so much, they make room for him.
2. Won't You Be My Neighbor
You want to talk about feeling good and uplifting? Fred Rogers lived it. This documentary shows Rogers' brilliance at bringing out the best in people and disarming hostility. It's easy to feel good about Fred Rogers because he was real and he lived it. Rogers is no longer with us but we can all keep living his message.
1.Begin Again
Jon Carney tells music stories. Sing Street is another uplifting original and that's about a rock band with original music. Begin Again has an added layer to the uplifting original music. It's about penetrating a cynical business just for the sake of sharing positivity. It can inspire people in any creative industry who may feel held back. Begin Again shows you can always think outside the box and find a different way to present your originality.