25 Years After 'Friday,' Ice Cube Explains Why He Fought With the Movie Studio
'Friday' is turning 25 and Ice Cube just dropped some juicy details about behind-the-scenes drama. Check out what the actor revealed and how fans responded.
Big Worm, Deebo, and "Bye Felisha" are all synonymous with one movie — Friday. It's been 25 years since it hit theaters, and the sense of nostalgia is kicking in big time. It appears Ice Cube has been reflecting on his Friday days because he just dropped some juicy details on social media about the film. The megastar described a major conflict he had with the movie studio, and in true Twitter form, Friday fans weighed in on the bombshell.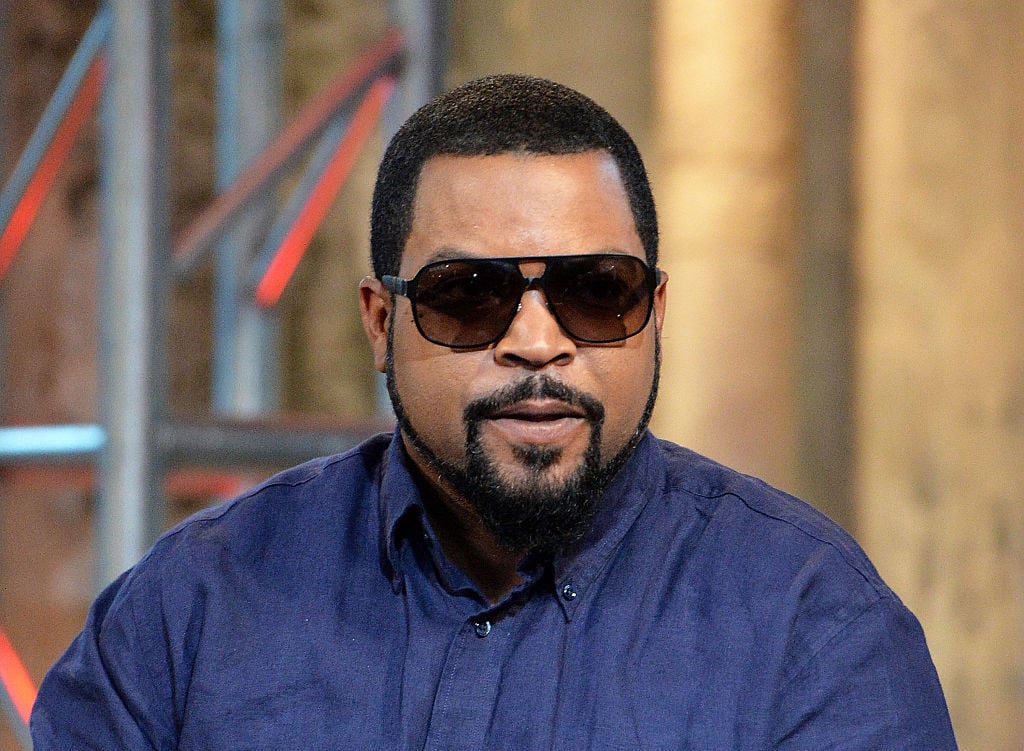 Ice Cube was the creative force behind 'Friday'
From West Coast Rap to feature films, Ice Cube, who was born O'Shea Jackson, was already a household name before Friday. Music enthusiasts knew him as an artist from the group, N.W.A, and film buffs recognized him as a budding actor. Moviegoers and critics alike praised his dramatic flair in films like Boyz n the Hood and Higher Learning, and Friday was Ice Cube's chance to showcase his comedic talent.
As the star of Friday, Ice Cube played well on screen with his funny costars, including Chris Tucker, John Witherspoon, and Nia Long. But in addition to his on-camera role, the artist was also the creative mind behind the film.
Ice Cube pulled triple duty as Friday's star, co-writer and executive producer, which is a top decision-making role in the entertainment industry. But when it came to an important decision about the film's production, he hit a snag due to concerns raised by the movie studio.
Ice Cube fought with New Line Cinema
As the visionary behind Friday, the stakes were high for Ice Cube. But New Line Cinema, the production studio for the movie, also had skin in the game. So, when Ice Cube suggested hiring F. Gary Gray, an unknown director, to shoot the film, New Line wasn't initially on board, according to a tweet by Ice Cube. In the caption for his tweet of an on-set photo, Ice Cube wrote:
"Working out a shot with a young Gary Gray. We had the fight with New Line to okay him as the director. This is his first film, but we knew he was ready."
Before Friday, Gray was an experienced music video director who had wowed fans with several hip-hop videos, including one for Ice Cube's hit single, "It Was a Good Day." The rising star had boundless potential but had not yet directed a feature film.
Ice Cube's mind was made up that Gray was the right choice to direct Friday. Eventually, New Line agreed and the rest is history. Based on the responses on Twitter, fans concur that it was a smart move.
"Gary Gray absolutely crushed that movie. He's a creative, thoughtful, and smart director that makes making movies fun," said Seth Green, who starred in Gray's film, The Italian Job.
"One of the greatest first films OF ALL TIME!" gushed Jorge R. Gutierrez, director of Book of Life.
Ribs guru Mark Gevaux also weighed in, saying, "All-time top ten film for me."
Friday was a hit with both critics and fans, spawned two sequels, and has become a cult classic, thanks to the unrivaled talent of the cast and crew. Friday hit theaters on April 26, 1995, and fans who want to commemorate the 25th anniversary by re-watching it are in luck. Click here for details about how to watch Friday at home this April.
Read more: Top 25 Reasons to Watch 'Friday' on the 25th Anniversary of its Theatrical Release